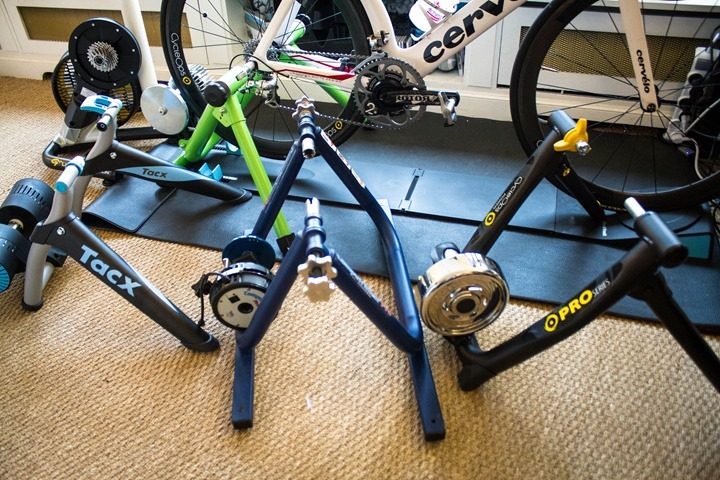 Just wanted to drop a quick heads up to let folks know that as of this past Friday, trainers are now one of the new categories that you can slice and dice within the Product Comparison Calculator.  This is alongside all the watches/bike computers that you could previously slice and dice.
You'll simply select 'Trainer' from the product type, and then you'll be shown a list of trainers to further narrow down by price range (optional).  You can simply pick and choose which trainers you want to include in your list.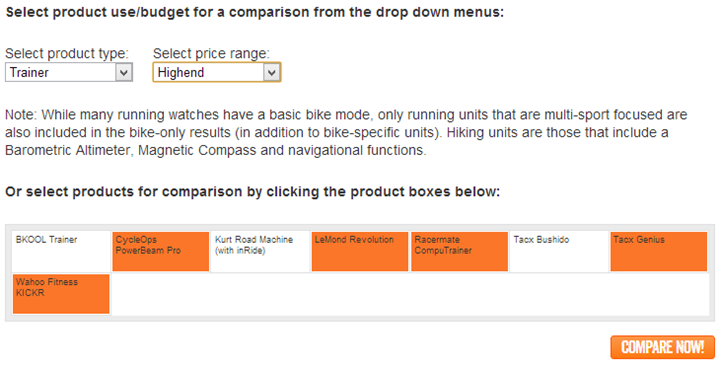 After whacking the 'Compare Now' button, you'll have the results to expand out (it goes on and on and on below, but I cropped the bottom off).  But sure to click the 'Expand table for more results' button to see all the rows/columns.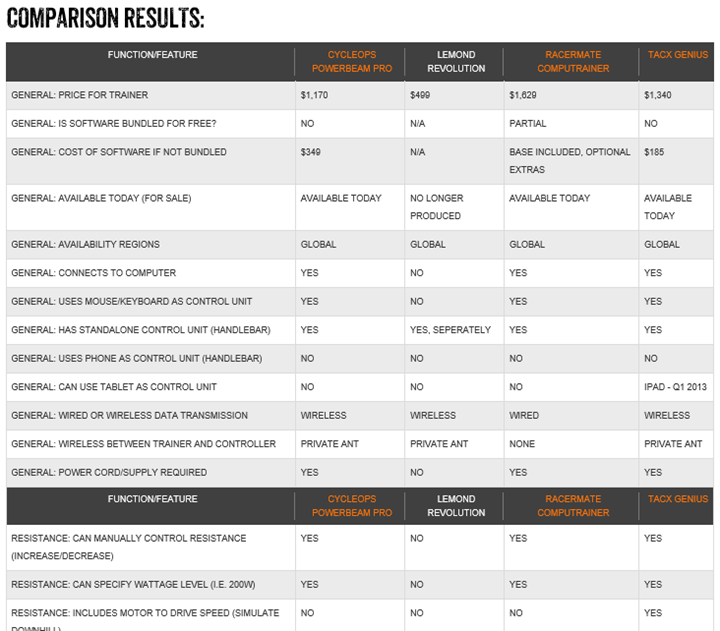 The results are dynamic like the watches (pulled from a backend database), and as firmware/software updates come out I'll update accordingly.  There's a couple of data points that are awaiting validation from their respective manufactures, but most have come back and confirmed everything as correct.  But of course if you spot something amiss, just let me know via Comment/Contact Form/Twitter/Facebook/Skywriting/Pigeon/etc… and I'll get it validated/corrected.
As always, I only include units within the comparison tool that I've personally used and/or reviewed.  I just don't think it's fair otherwise as there are too many variables in marketing junk to believe what companies say for most of the details.  Or how one might spin things.
The next category to be included will likely be the power meters, as I complete the Power2Max review (I'll then add into that table anything I've personally ridden).  And then following that, probably weight scales and then perhaps lifestyle fitness trackers (FitBit/Fuel/etc…).  Essentially, as I do new reviews, I'm ensuring there's a comparison tool available for it.
With that, go forth and enjoy!
Thanks for reading!