Yesterday while out cycling, I was heading home after a loop around Longchamp – a horse race track that hundreds, if not thousands of cyclists flock to. Especially on weekends.
As I was coming into the loop, I heard a 'whomp-whomp-whomp – sorta like a disc wheel sounds like. Except with a bit of a low wooden rumble to it.
A couple seconds later, a silver bullet flies by. Quite frankly, I wasn't sure what to make of it. So I propped up by bike against a nearby tree and waited for it to come back around again. It took about 5 minutes, and sure enough, back it came.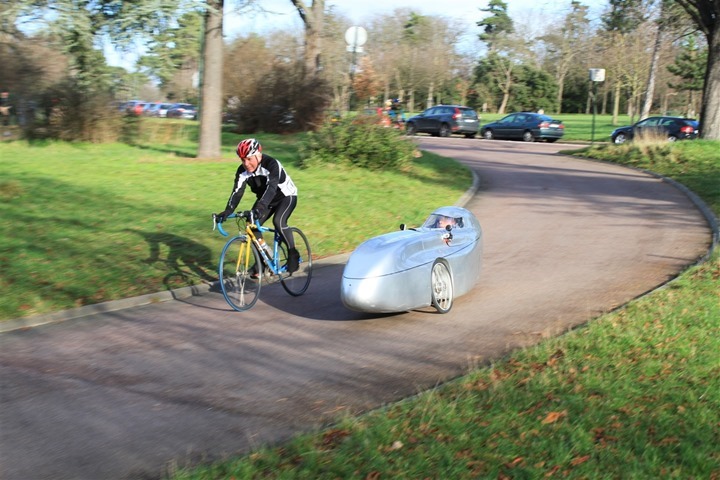 The speed of the pedal-powered bullet was pretty impressive. Even on this corner, he screamed through it before accelerating out of the corner – easily besting cyclists nearby him on both loops that I saw. I'm sure it didn't take long until he was cruising at 30MPH across the floats – perhaps faster.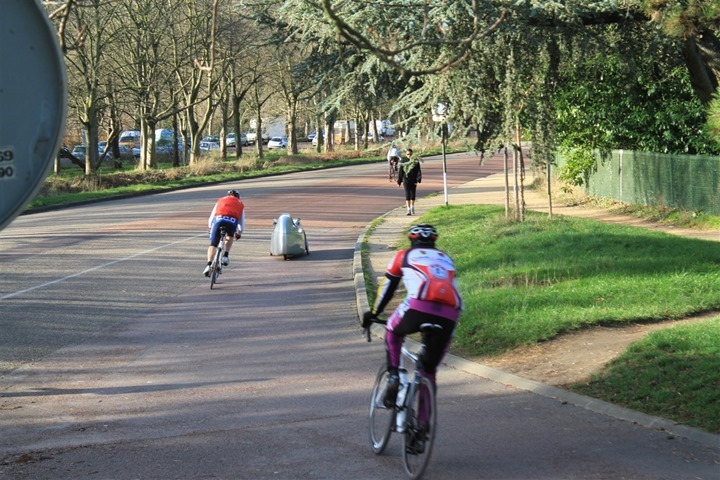 I'd love to see the inside of this recumbent bicycle some day. I'm sure he's a regular here at the loops, so it's probably just a matter of time if I keep going back (which I tend to do more in the warmer months). I also suspect that at least one of you (my awesome readers) will know the full back story about this individual. So leave a comment if you know more!
As an interesting side note – while looking at Wikipedia, I found out that the world speed record on a two-wheeled 'bicycle' (unpaced) is 363 86MPH. Holy crap.
As always, thanks for reading!