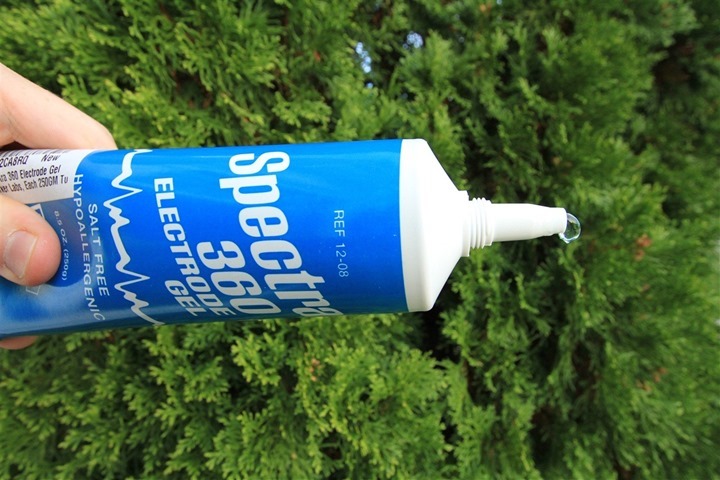 I just wanted to put out a quick post as a reminder for folks that may be running into heart rate strap spiking or dropout issues with colder/dryer weather.  A dropout is when the strap monitoring your heart rate records/displays a significant and unlikely drop in your heart rate.  For example – you may be running steadily along at 140bpm (beats per minute), and then out of nowhere it drops to 65bpm for a few seconds.  That's a dropout.  Conversely, a spike is when it randomly spikes from 140bpm to 180bpm or 220bpm (or similar).  In general, spikes are more common than dropouts – though both plague heart rate strap users – especially in drier and colder weather when you tend to have less sweat.  See below for an example of a heart rate spike: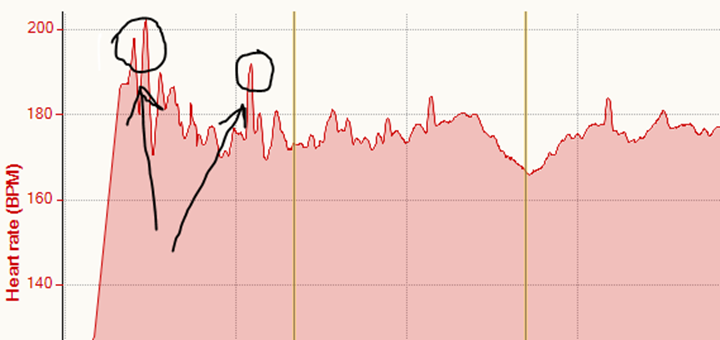 In general, the Polar straps tend to be far better than Garmin straps – though, they aren't 100% immune.  Further, the most recent Garmin straps (2nd generation soft straps) tend to be better than the first generation soft straps (or rubber straps), though still not perfect.  Most of the ANT+ straps are made in the same place and just rebranded for their respective companies, hence why they generally all act the same (companies can choose which level of strap to buy).  On the ANT+ side, the one strap that offers me the least trouble is actually the Magellan Switch/Switch Up HR strap.  In talking with them, they paid a bit extra for their strap over the standard offerings – which probably explains why I get virtually no spikes/dropouts.
On the Bluetooth Smart side, the Wahoo Blue HR strap is really solid and I don't think I've ever seen any spikes/dropouts with it.  I know they spent a lot of time on the firmware of the strap itself (quite uncommon) addressing the problem.  Similarly, I haven't seen many problems with the latest Polar Bluetooth Smart strap (H7) either.  But, back to fixing those straps you already have.
I've written a handful of posts in the past addressing these, so I wanted to call them out since I've seen a rise in queries about it lately.  In most cases, simply getting the strap wet (either via water/licking or HR gel) will fix it.  But I go into depth on all the methods out there.
Troubleshooting your HR strap issues Part I

Troubleshooting your HR strap issues Part II

An interim solution using the Polar strap with the Garmin transmitter (if all else fails, this almost always fixes it)

While we're at it – if you run into issues with your heart rate strap cutting into you (causing a red mark/rash), see this post using The Girl's methodology.
You'll want to read the comments in some of those posts (specifically the interim solution one), as there's also some fixes people have come up with around some tiny cuts to the rubber around the metal snaps to fix issues too.
For me personally, I tend to just use heart rate gel this time of year (except when I forget, and then I just lick the strap – which is usually awkward for all around me).  In fact I just ordered a new bottle of it (gel, not spit) and it arrived on Friday (random tidbit I learned on Friday: Amazon in France actually does same-day delivery, it's nuts!).
Secondary side note: The stuff I bought this time is designed to be long lasting – as in, it'll stay stuck to you (hence the adhesive part).  I found it comes right off a sweaty body with simple washing, and has WAY better conductivity than normal HR gel.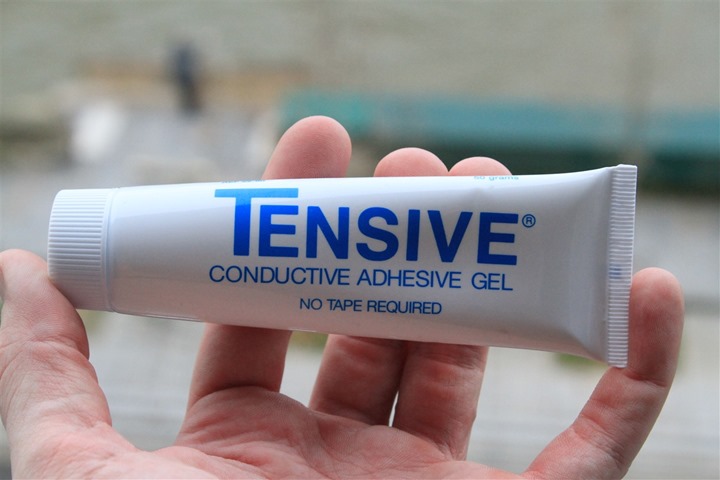 I don't know what happened to my other bottle of heart rate gel, but as noted this one has so far been working great (actually, surprisingly better than normal).  It clearly has longer stickiness and lasting powers than some of my past bottles, which don't quite last as long for longer workouts as they age.  For example with this new bottle, I had put some on during a ride yesterday, and found that my strap still had the gel on it today when I put it on for another ride.  Yeah, it was kinda gross.  But gross in a good way.  Again, it's targeted as a adhesive, but so far, no issues.  Of course, my only concern is that the adhesives over time may deteriorate something on the strap.  So, if you're concerned about the potential for that (again, no idea if that will happen), then just use the regular non-adhesive gel stuff I link to below.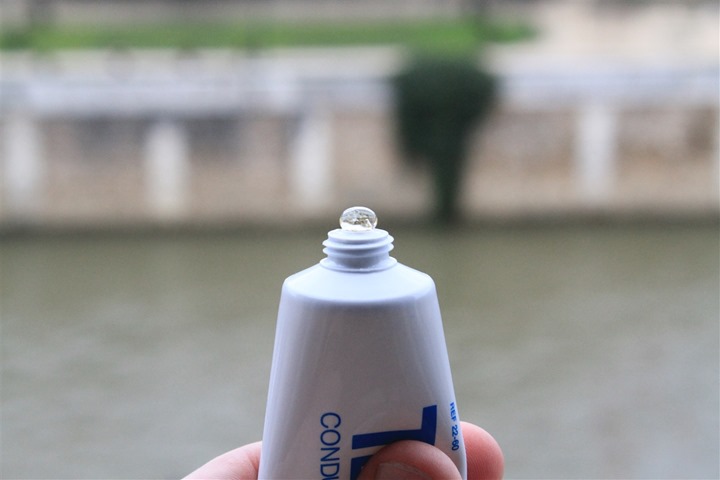 For those US folks, here's the exact bottle I've bought previously ($6 – non-adhesive) and the new bottle above ($6 – adhesive), and for those EU folks, here's the exact bottle pictured above (€9 – adhesive).
With that, I now return you to your regularly scheduled program….
As always, thanks for reading!