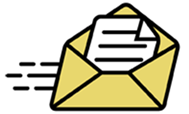 The Week in Review is a collection of both all the goodness I've written during the past week around the internet, as well as a small pile of links I found interesting – generally endurance sports related. I've often wondered what to do with all of the coolness that people write, and while I share a lot of it on Twitter, Facebook, and Google Plus, this is a better forum for sending it on to y'all. Most times these different streams don't overlap, so be on the lookout at all these places for good stuff!
So with that, let's get into the action!
DCRainmaker.com posts this past week:
Here's all the goodness that ended up on the main page of DCRainmaker.com this week.
Sunday: Week in Review–August 19th, 2012
Monday: A weekend with a lot of walking, running, and comparing power output
Wednesday: Nike+ FuelBand In-Depth Review
Thursday: After 30 years, Ironman Canada ends –Challenge Penticton it becomes…or not-
Friday: Photo of the day- Racing (triathlon-) bikes on water
Paris blog posts this past week:
Here's all the Parisian fun we've been having on our Paris sub-blog. This week we look at what happens when everything closes around us:
Stuff that I found interesting around the interwebs:
Here's a not-so-small smattering of all the random things that I stumbled on while doing my civic duty to find the end of the Internet:
1) Taking your heart rate…by just staring into this phone app: Ok, so this may not exactly work in the middle of a triathlon – but it's an interesting concept for…well…when you're bored.
2) Doping in cycling: Yes, a headline week for that.  And while there's a gazillion Lance stories, I actually thought the Vaughters (head of Garmin Cycling Team) story posted last week was more interesting – specifically the Bicycling Magazine follow-up to the New York Times story.  If you're looking for a little comic relief from all the bike doping however, just start here.
3) WTC sorta announces new Ironman Canada: After Thursday's current Ironman Canada debacle, World Triathlon Corporation has semi-announced a new Ironman Canada for roughly the same time next year.  Here's my obvious takeaway: Easy registration for an M-DOT race somewhere in Canada (likely western Canada) for next summer. Below is the letter I got via e-mail (sent to all past racers):
"IRONMAN Volunteers and Athletes,

IRONMAN is saddened to confirm that Penticton, Canada, has chosen to not move forward as the host for the 2013 edition of IRONMAN® Canada. We hoped that IRONMAN Canada would continue in the City of Penticton, which has served as the host of the race for 30 years, and that the relationship between IRONMAN and the city would continue indefinitely.

As IRONMAN continues to finalize details, we would like to offer the following opportunity for 2012 IRONMAN Canada volunteers, as well as all athletes who have previously raced IRONMAN Canada:

IRONMAN is aggressively pursuing multiple options, as our goal is to have IRONMAN Canada in 2013. By clicking here, volunteers and athletes will be put on a preferred registration list for the new IRONMAN Canada, tentatively slated for late August/early September 2013. Please note: you must complete the entire process and click "submit" to confirm your place on the registration list. Access to this link is available for a limited period of time, between Aug. 25 at noon PT and Aug. 30 at midnight PT. The preferred list will give volunteers and athletes one week (in advance of general proposed registration) to sign up for the new IRONMAN Canada event. Additional race and registration details will be announced during the week of the 2012 IRONMAN World Championship, which takes place on Oct. 13.

IRONMAN is pursuing multiple unique venue options for the new IRONMAN Canada race and is excited to build upon the long-standing tradition of IRONMAN Canada as one of the most iconic races in the global IRONMAN Series. The new race, tentatively scheduled for late August/early September 2013, will feature double the amount of age group slots for the IRONMAN World Championship, an increase from 50 to 100 slots, as well as an increase in KPR points and prize money for professional athletes.

As an additional race option, general entry for IRONMAN Mont-Tremblant, IRONMAN Coeur d'Alene, and Memorial Hermann IRONMAN Texas is also still available. Visit www.ironman.com to register.

Thank you for your continued support of IRONMAN, and we hope to see you at another IRONMAN race soon! If you have any questions, please contact Canada@ironman.com.

— The IRONMAN team"
4) How technology will evolve by 2016 Olympics: A look from ESPN at what changes we'll see in broadcasting and the end user experience come 2016…assuming of course NBC implements it. (via SportsTechNews)
5) Polar giving away a bunch of RC3 GPS's: Visit that page, follow the social media instructions and then somehow you end up in a scavenger hunt in a bunch of cities around the world for Polar RC3's.  I'd be interested in hearing from folks on how this works out in real life – but might be ideal for those non-US folks in certain cities where Polar engagement is otherwise low.  For other sports tech companies, this might be an interesting one to watch.
6) Mobile Phone Throwing World Championship: Seriously, they throw mobile phones as a sport.  Like shot-put.  Just click on and watch.  Your day will be better that way.
7) Peaksware WKO+ new version survey: The folks behind the desktop software WKO+ are considering/pondering a new version – and want your thoughts on it.  If you're a user (or prospective user) of WKO+, hop on over and fill out the quick survey.
8) A small look at how Mo Farrah trains: More accurately, a look at some of the sports technology he's been using while training.  Interesting stuff. (via SportTechNews)
9) An alternative Garmin Edge mount using two Bontrager mounts: Two tweeted photos of a mount for half the cost of some of the 3rd party mounts, that extends forward of your bars.  Interesting idea.
10) TrainerRoad creates workout creator – wants your feedback: Watch the video, and then post some feedback.  Pretty straight forward.  Why don't other companies take feedback like this?  Btw, I'll finally be doing a review on them in late-September/early October.  My current goal is that you'll start seeing a bunch of trainer related reviews coming out in September and then a roundup in early October ahead of the northern hemisphere winter training season.  Tons of new units stacking up in my apartment.
TrainerRoad Workout Creator Review.
11) The deepest swimming pool in the world: Hmm, a new place to validate/test the waterproofing on gadgets?  It's only a short 2-hour train ride from me here in Paris…very tempting!
12) Cool photo from Osaka of bicyclist: Well, two folks on a bicycle…one in high heels…standing.  You've just gotta go check it out. (Thanks Michael for sending in)
13) Power your USB goods while cycling: I've connected with these folks already, and they'll be shooting me out a test unit here in the next few weeks. I see this as useful for those doing long multi-day journeys on bikes (cross country/etc…) and need to keep power going.  Or for 24-hour riders.  Niche idea, but for those that need it it's super cool.
14) Kenya wants foreign athletes to be banned: From training in Kenya that is.  Pretty interesting viewpoint.  Of course, mountains of foreign athletes train in the US – nobodies ever suggested kicking them out.
15) Because I didn't post about Shark Week Last week: Usually I post about Shark Week, you can start here for all my past shark related postings.  However, in leiu of that – check out this post with dissects that popular YouTube video from a few weeks ago where a huge shark jumped out of the water on the line of a girl's fishing pole off a small tidal creek.
Sports Technology Software/Firmware Updates This Week:
Each week I quickly highlight some of the new firmware, app, software and website service updates that I see go out. If you're a sports technology company and release an update – shoot me a quick note (just one liners is perfect, or Tweet it at me) and I'll make mention of it here. If I don't know about it, I won't be able to post about it. Sound good?
Cyclemeter and Runmeter both get a bunch of updates: Related to GPS accuracy, sensor pairing, and a fair number of other items.
Thanks all for reading! Have a great weekend ahead!