Last weekend while bumbling around at the northern of the two Paris beach areas, I caught sight of three people racing across the canal's watery mass…on bikes.  At first glance, it would be an aquatic race – but then upon thinking about it a second longer, they were actually riding a legit bike on the water.  In effect – consolidating the first and second legs of the triathlon. I'd consider that outright brilliant.  Why swim when you can bike-swim?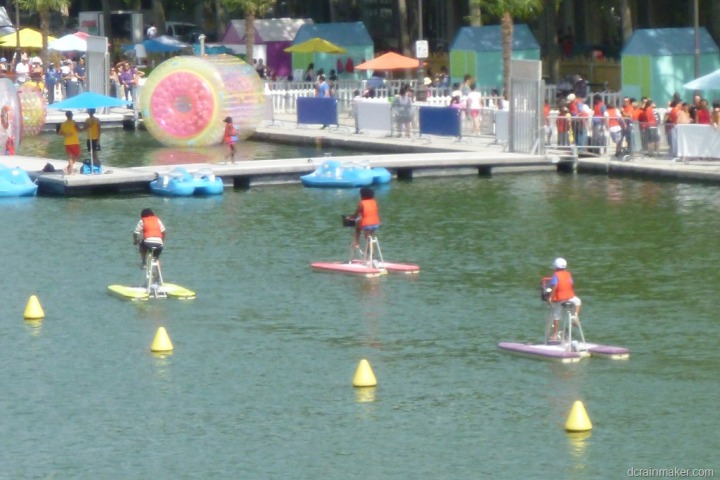 If you look closure, you'll notice that the bike creation is actually a catamaran of sorts, similar to the little paddle boats you find in lakes all over the world.  Of course, once you add a saddle, chain, chaining and pedals – it becomes a whole new beast.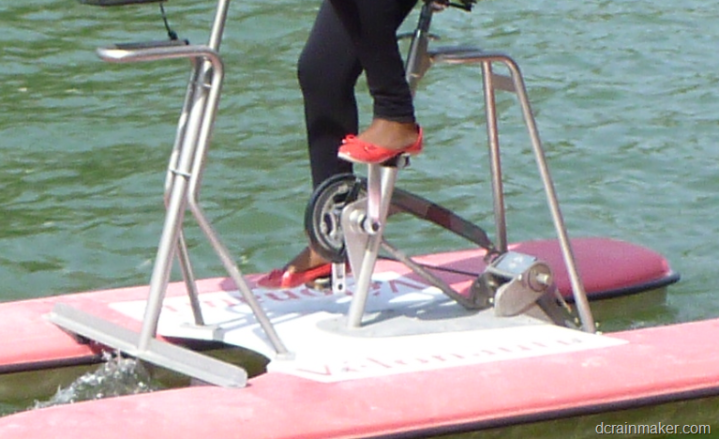 My personal favorite though is the fact that the bikes come with baskets – I like that kinda thinking.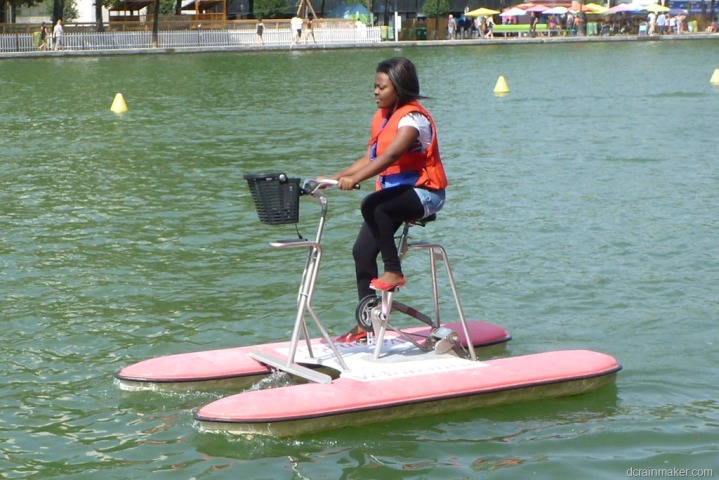 My only question would be – exactly what leg of a relay would this qualify for? Swim or bike?  And do they make a treadmill boat?
Things to ponder.
Enjoy the weekend everyone!  And thanks for reading!