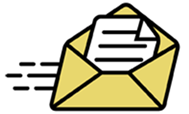 The Week in Review is a collection of both all the goodness I've written during the past week around the internet, as well as a small pile of links I found interesting – generally endurance sports related. I've often wondered what to do with all of the coolness that people write, and while I share a lot of it on Twitter, Facebook, and Google Plus, this is a better forum for sending it on to y'all. Most times these different streams don't overlap, so be on the lookout at all these places for good stuff!
So with that, let's get into the action!
DCRainmaker.com posts this past week:
Here's all the goodness that ended up on the main page of DCRainmaker.com this week.
Previous Saturday: Week in Review–July 28th, 2012
Monday: More boxes, more gadgets to test
Tuesday: Low Energy in sports technology (and why it matters to you) (Note: added new/updated section on Thursday regarding dual-sensor scenarios for teams/coaches)
Wednesday: Eurobike- Got tips and tricks- Share them here!
Thursday: The $800 Bike Part IV- The final result!
Friday: Photo of the day- Upside-down Garmin on a Olympic time-trial bike
Paris blog posts this past week:
Here's all the Parisian fun we've been having on our Paris sub-blog. This week we look at the process of picking out our apartment:
Olympic Stuff that I found interesting around the interwebs:
Here's a not-so-small smattering of all the random things that I stumbled on while doing my civic duty to find the end of the Internet:
1) Photo Finish Technology Explained: Everyone likely saw that photo of the Women's Triathlon finish the other day – but did you know that's not actually one photo?  But rather thousands of photos spliced together?  Crazy stuff, check it out.
2) Olympic Cycling Track Events Explained: Ok, so you've mastered photo finishes – now it's time to try and understand the indoor cycling track events.  Trust me, it's not too bad.  And better than trying to figure out the rules of Equestrian Dressage.
3) Wonder why Canada didn't have any female marathoners representing?  Well, so did The Girl (she's Canadian).  So she did some digging.  Turns outs, the answer is pretty sucky – and definitely not conducive to growth of female marathoners from Canada.
4) The speed of sound is too slow for the Olympics: No really, the starting gun would give an unfair advantage in track events to those closest to the gun.  Here's how they remedy the situation.
5) The mother of all Olympic Opening Ceremony Photos: And you thought your fancy cellphone photo of the opening ceremonies was da bomb.  This photo consists of a cool three billion pixels – and allows you to zoom in on just about any face in the stadium.  Go forth and stalk!
6) Want to buy a ticket for an Olympic event? This is what it's like.  No, really, exactly like that.  I've seen every one of those pages and messages – a hundred times over.  On the bright side – for folks looking for tickets, watch this Twitter page instead, which makes life a million times easier by automatically tweeting the second a ticket becomes available on the official site.
7) Saw the new helmets Team GB wore?  Well, here's how they made the super-slick looking brain buckets. (via SportTechNews)
8) Wonder which Olympic sports use the most sports technology?  Here's a run down of how some of the different Olympic sports use sports technology in ways you might not have considered.  Some cool use cases in there.  I often remind companies that people use your products in ways you never imagined, thus, don't artificially block people from doing things just to block them from doing it. (via SportTechNews)
9) New Zealand athlete turns to prostitution to raise money for his games journey: Well, that's one way to make it to the games.  Gotta do what ya gotta do I guess. (No, not THAT kinda 'do', take your mind outta of the gutter!)
10) One of my favorite Olympic commercials: Gotta love the Canadians, always coming up with fun YouTube videos – and this one is pretty good.  Well done!
Awesome Canadian Olympic commercial
That's it – no updates to apps/software/firmware that I noticed this week, perhaps all the developers are busy watching the games!
Thanks for reading – and stay tuned for scenes and photos from the women's marathon and other events I've been checking out!