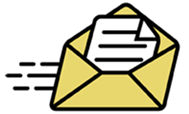 Ok- so this post is slightly behind a day.  You can blame that on the Tour de France.  No worries, tons more pictures from Le Tour here in a few hours.  In the meantime…
The Week in Review is a collection of both all the goodness I've written during the past week around the internet, as well as a small pile of links I found interesting – generally endurance sports related. I've often wondered what to do with all of the coolness that people write, and while I share a lot of it on Twitter, Facebook, and Google Plus, this is a better forum for sending it on to y'all. Most times these different streams don't overlap, so be on the lookout at all these places for good stuff!
So with that, let's get into the action!
DCRainmaker.com posts this past week:
Here's all the goodness that ended up on the main page of DCRainmaker.com this week.
Sunday: Week in Review–June 23rd, 2012
Monday: Garmin Swim watch In-Depth Review
Tuesday: We're moving to Paris…tomorrow!
Friday: A week of relaxing (and product reviewing) in Florida
Sunday: Tour De France 2012 – Day 1/Prologue
Stuff that I found interesting around the interwebs:
Here's a not-so-small smattering of all the random things that I stumbled on while doing my civic duty to find the end of the Internet:
1) Behind the scenes of the Olympic Trials finish cameras: A cool interview with the head guy behind the fancy camera that figures out who won, and in last week's case, a bullet point break down of how that specific race was done.
2) Tour de France 2012 – Permitted Stage Finish Times – You may not know that in order for a rider to not be DQ'd on a given leg of the tour, they actually have to finish each day within a certain time. Here's the super-detailed (and fascinating) explanation of how it all works.
3) Recon Instruments adds augmented reality to their skiing glasses: Pretty cool stuff, in addition, they've opened up the SDK as well for developers.
4) Another Kickstarter sports watch, the Alpha: This time, with optical heart rate technology.  This is fairly similar to the Basis watch – the now delayed project that aims to monitor your vitals 24×7 without a heart rate strap.  The challenge with most optical devices like both of these however is typically the jostling movement that comes with running and getting accurate heart rate data. However, the Kickstarter video does at least directly talk to this concern. Additionally, I like both BT4.0 and ANT+ options, though, wish it was dual.  I'm not yet 100% convinced this will pan out in the next 5 months per their timelines.  Eventually, yes, but I'm not sure it will be a this year item given the tendency of most in the industry to overcommit on dates. [Actually, Update: Looks like they e-mailed me over the weekend to give me an in-person look at it…may be sooner than I thought!]
5) Tour de France winners in a periodic table of elements: A bit pricey for this poster, but definitely pretty cool.
6) New rain bikesuit allows you to channel your post-downpour inner stripper: I'm not entirely sure what to make of this.  But, perhaps if I bike commuted every day in Seattle in the drizzle I'd appreciate it more.  Either way, as some of the comments suggestion – your ability to pull off the thing in one piece could help you in practicing your stripping moves.
7) UCI gives TdF teams 2 weeks notice for new changes: A great roundup from James of Bike Radar on some of the fairly crazy antics that the pro-cycling governing body is pulling off.  And that's before we even talk little yellow helmets…
8) Why the Supreme Court's Decision on Healthcare Reform Won't Hurt Health Startups: Here's a look at how some of the recent Supreme Court decisions may (or may not) impact new heath and fitness companies, including ones that impact endurance sports.
9) Victories, bittersweet memories and how EPO changed the peloton in the early 90s. An interview with Henry Cárdenas – definitely worth the read if your of the cycling persuasion.  (via NYVelocity)
10) Nifty little Kickstarter bike carrying handle project: Here's one Kickstarter project I did join in for, since I'll have to figure out some way to carry my bikes up the stairs of our apartment in Paris, and this will look trendy on that new $800 bike I've got in the works…
Sports Technology Software/Firmware Updates This Week:
I've been trying something new where I quickly highlight some of the new firmware, app, software and website updates that I see go out, each week. If you're a sports technology company and release an update – shoot me a quick note (just one liners) and I'll make mention of it here. Sound good?
Nike updates Fuelband app to allow you to sightsee (or something) along the way while running.  Admittedly, this update is a bit confusing – but I'm sure useful for someone.

IpBike Android cycling computer app was updated to versions 1.0.1 this week adding support for external ANT USB sticks so you no longer need an ANT compatible phone to get the advantages of full ANT+ sensors.  Dynastream announced the development of suitable software drivers for external USB ANT sticks earlier this week.  More details on external USB ANT stick compatibility are available here.

Strava was updated – though only the descriptions, not additional languages for French and German.

MapMyRide and MapMyRun both updated with a bunch of bug fixes this week.  As is usually the case, when one of their MapMyFitness apps is updated – the rest go along for the ride.
With that – hope everyone had a great weekend! Thanks for reading!