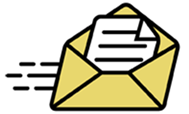 The Week in Review is a collection of both all the goodness I've written during the past week around the internet, as well as a small pile of links I found interesting – generally endurance sports related. I've often wondered what to do with all of the coolness that people write, and while I share a lot of it on Twitter, Facebook, and Google Plus, this is a better forum for sending it on to y'all. Most times these different streams don't overlap, so be on the lookout at all these places for good stuff!
So with that, let's get into the action!
DCRainmaker.com posts this past week:
Here's all the goodness that ended up on the main page of DCRainmaker.com this week.
Sunday: Week in Review–June 17th, 2012
Monday: A short update from the land of palm trees
Tuesday: Why I think WTC made the right choice about Lance, even if it was wrong
Thursday: The Bia women's GPS watch- My detailed thoughts
Friday: Big DC Rainmaker announcement coming Tuesday!
Stuff that I found interesting around the interwebs:
Here's a not-so-small smattering of all the random things that I stumbled on while doing my civic duty to find the end of the Internet:
1) Canadian camper accidentally sets entire Norwegian island on fire: Sometimes, crap just goes wrong.  And then other times, it just goes really wrong, eh?
2) Getting ready to take photos of the Tour de France next weekend? Well then, read these cycling photography tips from a TdF photographer – pretty cool stuff.
3) Another day, another Edge 500 mount: New custom designed mounts for the Edge 500 are becoming more frequent than Lindsey Lohan arrests.
4) Family sues over Strava descending death: This is different from the recent Strava incident in San Francisco involving a pedestrian.  In unrelated news, I just started playing around with Strava over the past week.
5) For DC folks FYI: National Law Enforcement Run & Ride sign-up beings: This may be a ways away (October), but it benefits a good cause.  5K run, and then a separate 54 mile bike ride.
6) Unreal story of American Pro Triathlete arrested in UAE during triathlon race after on-course accident: This is just coming out now, three months later – now that he's finally back in the US after being released and allowed to leave the country.  Worth the read.
7) Another cool video from Garmin, this time about triathletes: Though, I was half-expecting to see the guy and gal out on a date or something by the end of it.
Garmin Triathlon Video
8) Pretty well done in-depth ESPN article on Olympic Swimmer Ryan Lochte: Definitely worth the read if you're planning on tuning in later this summer for some London Olympic swimming action.
9) Behind the scenes shots from Triathlete Magazine (underwater) swimsuit shot: It's sorta like my underwater product shots (same gear) – except, without the swimsuit models.
10) New TT/aerohelmet – looks completely different: Well, as in, looks almost like a roller-skating helmet more than an aerohelmet.
11) US Olympic Trials Track and Field TV schedule (for this weekend!): For all of you looking forward to catching the Olympic Trials, here's the TV schedule for this weekend – get out the DVR's!
12) 90MPH while cycling…on show.  Yes, snow, the white stuff from winter.  Really nuts.  Thanks Nate for the link.
Crazy fools on bikes…on snow.
Sports Technology Software/Firmware Updates This Week:
I've been trying something new where I quickly highlight some of the new firmware, app, software and website updates that I see go out, each week. If you're a sports technology company and release an update – shoot me a quick note (just one liners) and I'll make mention of it here. Sound good?
Swimming plug-in for Sport Tracks gets updates: It got updated this past week with some minor updates, but at some point in the semi-recent past it also got support for Swimsense watches as well as the FR910XT and editing swim workouts.

TrainingPeaks June Updates: Here's the big-as-usual rundown of TP updates.

Nike+ comes to Android: For those on the little green robot platform, you too can now launch Nike+.

Strava app updated: A pretty substantial update list for those using Strava.  In fact, I had no problem getting the Polar H7 all paired with it this past week.

Endomondo app gets updates: A handful of updates have been added to the popular sports tracking app.
With that – hope everyone has a great weekend ahead! Thanks for reading!