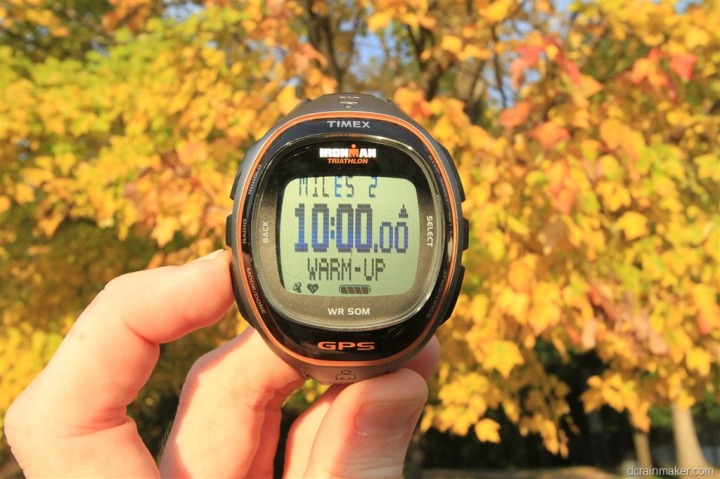 Sure, any device can track a run for a few hours.  But can your device track a run that's over a 100 hours long?  Well, the Timex Run Trainer took the cake on the longest running recording battery of any ANT+ device I've tested – over 100 hours!  Which means that even if you used it for that 100 straight hours, you'd still be over 60 hours away from finishing up that Deca-Ironman event currently underway (and only if you're really fast).  So, how's that 5K coming along?
Giveaway Closes: 12:00PM Eastern (Duration: 3 Hours)
My In-Depth Product Review: Timex Run Trainer
Product Source: Timex, extra unused unit from product review (new)
Even if you don't win, you can still use this link to support the blog.
FYI on Polar RCX3 early blocking issue: Sorry all, this got accidentally locked a wee bit early, so I've extended the entry for the RCX3's (two of them!) till 11AM Eastern (+2 more hours). I apologize!
–
Winners products will be shipped on/around June 25th, 2012. All entries must be posted below in the comments section by the time the giveaway officially closes per the posted time above. Winners chosen randomly. Anything after that won't count, sorry! Click here to see all Giveaway Extravaganza posts.
Thanks all!