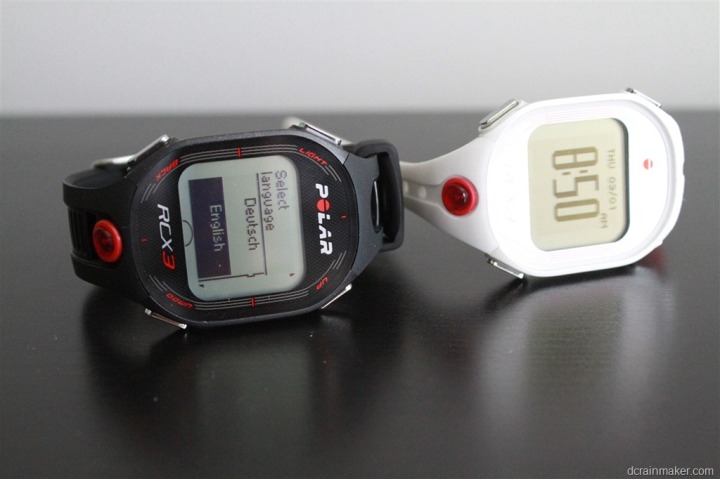 Yup, for this giveaway I'm giving away two separate units out to two winners.  One white edition, one black edition.  Twofer!!!
The Polar RCX3 is Polar's latest slimmed down triathlon and running watch that doesn't attract much unneeded attention with its small size. So small in fact that I'm reasonably certain my wife will be somewhat upset when she sees the white one up there on the giveaway block.  I think she thought/believed it was going to be hers.  Her bad, your win!
Giveaway Closes: 11:00AM Eastern (Duration: 3 Hours + 2 because of comment issues)
My In-Depth Product Review: Polar RCX3
Product Source: Polar, used in product review (both look new, with new batteries)
Even if you don't win, you can still use this link to support the blog.
–
Winners products will be shipped on/around June 25th, 2012. All entries must be posted below in the comments section by the time the giveaway officially closes per the posted time above. Winners chosen randomly. Anything after that won't count, sorry! Click here to see all Giveaway Extravaganza posts.
Thanks all!