Earlier last month someone on one of the various Internet Forums had asked how long the Garmin FR910XT and Timex Run Trainer would last if you turned off GPS, and instead let it just rely on ANT+ data (heart rate, speed, cadence, power, footpod).
Curious, I decided to set out and try it out.  It probably doesn't surprise you to know that many of my posts here start off as questions or inquiries from you – be it here directly, or on forums and posts.  Despite a massive backlog/list of post ideas, I'm always looking for cool post ideas – and this was definitely one of them!
The first challenge was how was I going to do a workout that lasted at least 20+ hours (the known battery length of the GPS on for the FR910XT)?  Well, let me tell ya right up front, you won't see me doing any of those crazy deca-Ironman races (10 times the length of an Ironman).  Thus, that ruled that out.  And even if I wanted to 'just' do two back to back Ironman's…I'm reasonably certain that I'd probably just end up stopping at the first Dairy Queen I saw and ruining the whole test.
So, I was left to figure out a different way of getting 20+ continuous hours of ANT+ data.  And that brought me to the ANT+ Simulator.  The ANT+ simulator is used by companies developing and testing their ANT+ devices, to validate that the devices integrate properly within the ANT+ ecosystem.  It's much easier than hiring a bunch of high schoolers to stand ready on treadmills that pedal or run on command.
Plus, it's free.  So I grabbed it from the ANT+ site and went to town.  The tool allows me to create up to eight sensor types, each with different streaming data. I decided that cycling had the most ANT+ sensor types available for use during sport, so I went with that: Power, Speed/Cadence, and Heart Rate.  But since the Timex Run Trainer doesn't support a cycling profile for ANT+ devices, I also added in the footpod too – which it does support.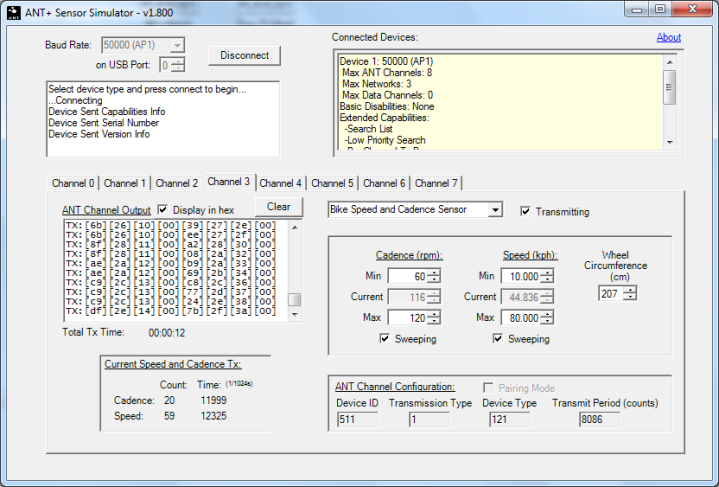 I then configured the tool to provide a sweeping dataset, so it would be easy for me to glance over and validate it was still both transmitting data – and thus that the unit was receiving data.  This way it looked like the cyclists was constantly speeding up or slowing down, and the same for power and heart rate.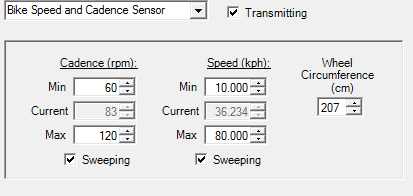 Then I got low-tech, I went and grabbed a simple kitchen timer.  Now this thing only goes to 24 hours, but after that it just resets itself.  Given I could at least remember the day I started, I was ready to go.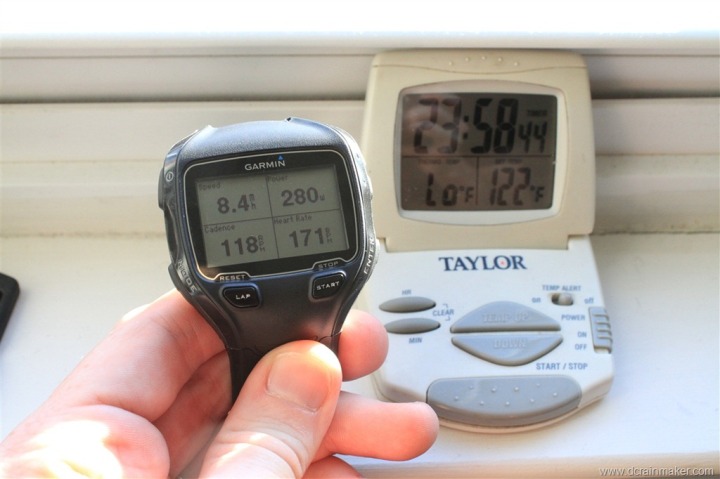 And off they went!
Now, this part isn't terribly exciting.  They just sat there.  And the numbers changed.  And then they continued sitting there.  With both units the backlight was turned off, and the GPS also turned off.  Here's what they looked like: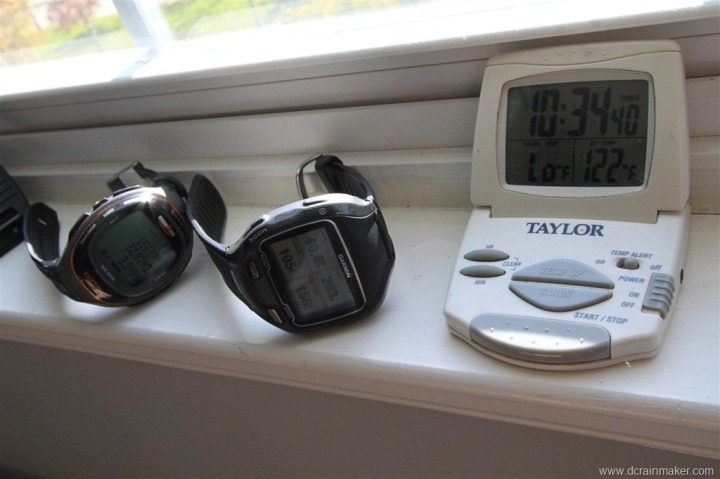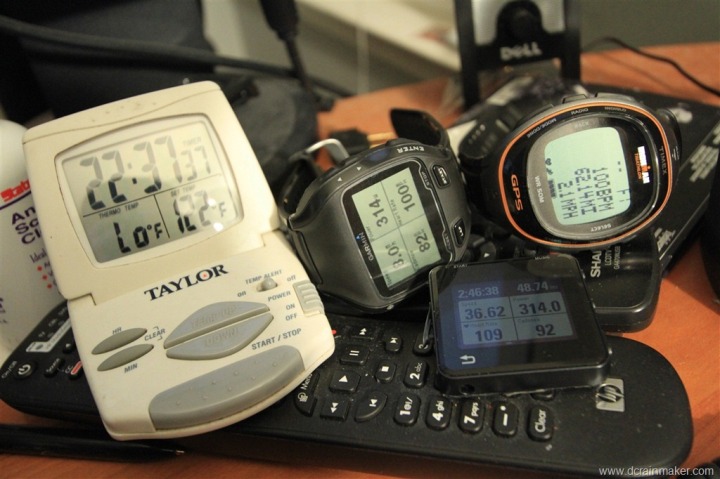 In the middle of this test, the Motoactv joined the fun for its initial battery life tests.  In fact, the ANT+ simulator would stay running for over a month straight, just being there for any tests I needed.  I had both running and cycling data streams being outputted constantly.
A few days later, the FR910XT's battery finally beeped that it was getting low.  But, I wasn't about to simply turn it off.  Nope, this thing was going to go until it died.  And about an hour later, at 56hrs and 52mins, it finally turned off.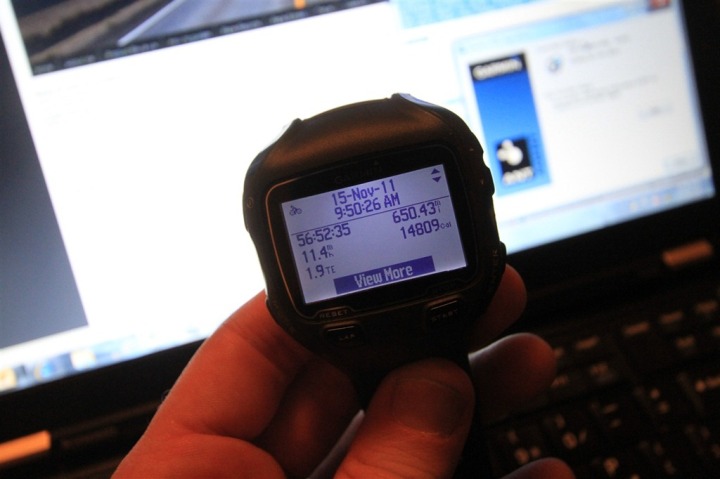 Now, the FR910XT (like all devices with recent Garmin firmware on them) is designed to shutoff with a battery reserve.  This reserve is to ensure that the unit can properly shut down and avoid data loss.  In the case of the FR910XT, this is 3% remaining.  I haven't tested the FR310XT in this same manner, but I would expect that it'll probably end up roughly in the same battery ballpark as the FR910XT.
So, for a watch that's 'marketed' to get 20 hours of battery life – I was pretty jazzed at getting 56+ hours.  Dang!
So what's the only problem?  Finding something that can actually read a Garmin device file that long.  The TCX file is over 75MB! Most file TCX activity sizes are a few 1-2MB.  The compressed .FIT file is 2,000KB, again, most file sizes are 100-200KB.  For example, Garmin Connect fails on upload:

Sport Tracks truncates the first 35 hours (though, it does look fun up until that point):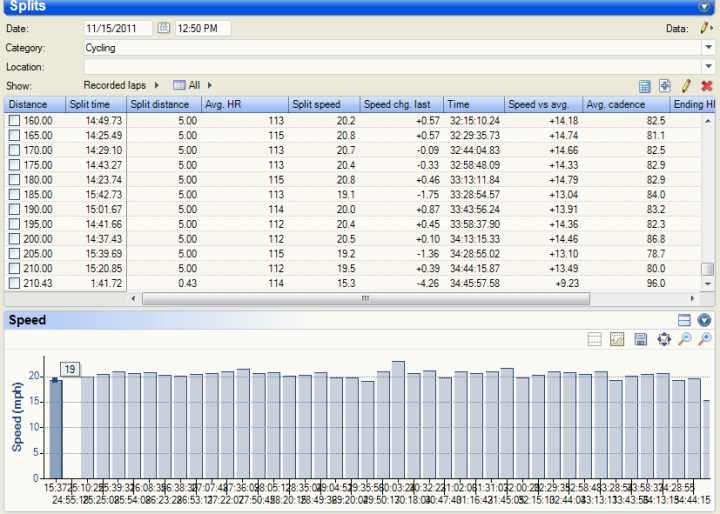 But Training Peaks?  Well, it did the trick: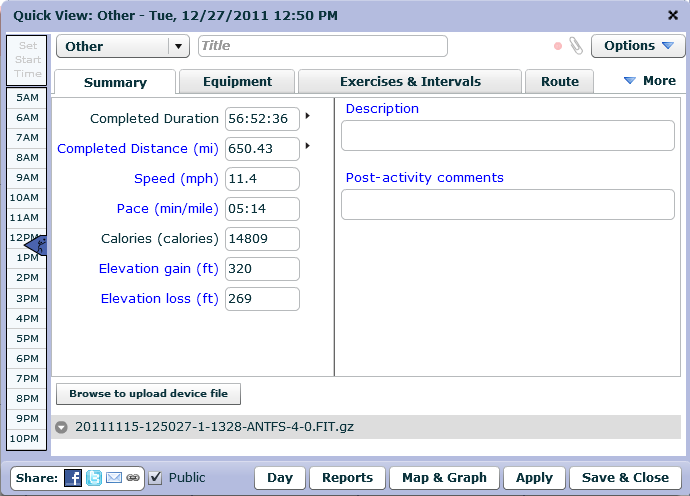 Here's the graph file, though it too had some issues with data after 35 hours – which leads me to believe that the unit itself may have truncated the data.  But, to be fair, these tests were run on earlier beta versions of the firmware.  But TP did show the correct total time above, whereas Sport Tracks did not – so all is not lost.  In either case, I'll probably try giving it another go once I have another 56 hours to kill without use of the watch.
You can see the up/down pattern of the sweeping ANT+ simulator.  I think I had changed the sweep rate a bit later on, hence the change in pattern.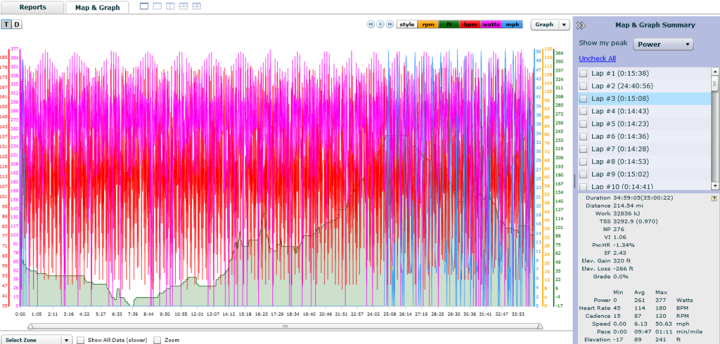 But what about the Timex Run Trainer?
Well, it kept on going.
And going.
And still going.
No seriously, days later, it was still going.
See, the Timex Run Trainer's limitation is really actually more memory than battery.  The unit is designed to last 8-10 hours in active GPS mode (where battery is the limitation), but lasts 6 weeks in standby watch mode (before the battery dies).  So around the 20 hour marker of recording data it beeped that memory was low, and shortly thereafter that memory was full.  Nonetheless, it kept on displaying my data without issue in real-time.
And in fact, it continued to do so – all the way up until 99 hours, 59 minutes and 59 seconds.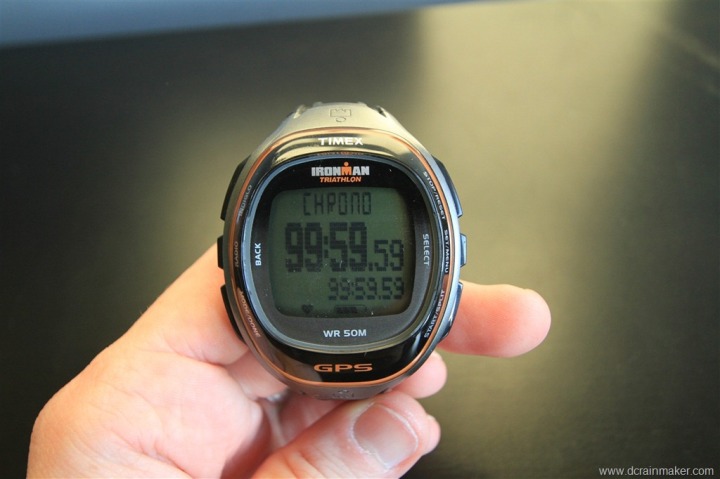 At which point, the unit partied like it was 1999, and stopped counting.  The unit simply didn't know what to do after 99 hours, so it just hung out there.  Now it would keep on displaying ANT+ data, but no further tracking of time was occurring.
Nonetheless – let's be clear – that's really damn impressive.  And the biggest kicker?  The battery still showed full availability!  Yup, not a single battery bar had disappeared.
I'd reason/guess that if I left it there it'd probably go 4-6 weeks all-in while being turned on.  But, I use it with other tests and what-not, so it was back into the inventory it went.  But, if you were one of the extreme-nutcase folks that do not just the deca-Ironman's, but the triple-deca Ironman's (30 Ironman's in 30 days), this watch would actually work for you.
All in all, I'm pretty impressed.  It's pretty clear that for GPS watches, the biggest battery drain is indeed the GPS itself, and not the display.  This is of particular note for the subset of folks that ask about using the FR910XT/FR310XT as a day watch.  In short, if you simply turn off the GPS – it'll last all day quite easily.
I'm also kinda curious now as to what the battery life might look like on other units with the GPS off.  Maybe I'll save that for another rainy day…always gotta have a few rainy day projects around. 🙂
Thanks for reading all!
Actually, P.S.: For those curious about the Motoactv with the new and updated firmware from last week – I've been running some fun tests while on vacation.  The new firmware dramatically improves battery life from the previous 2-3 hours, to upwards of 8 hours. I did one today during a 14 mile hike that took about 6hrs, but kept it running afterwards just to see where it'd die.  It finally hit the mat at 8hrs 41m and 13s.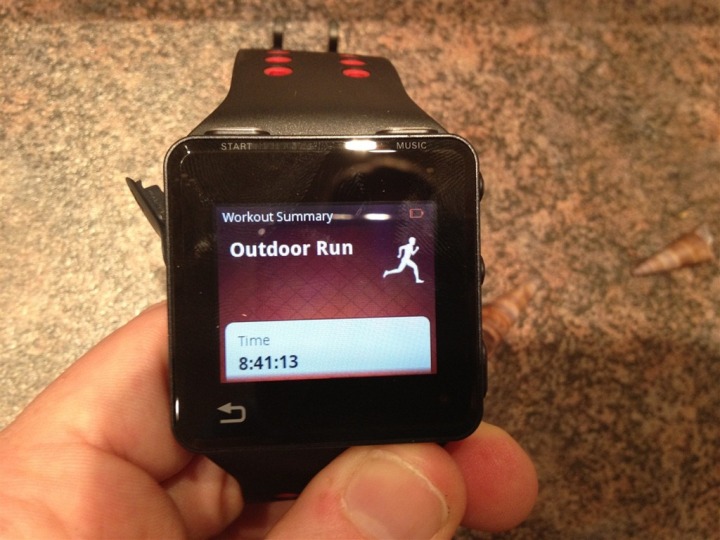 This is in their new Marathon Mode – with the GPS enabled and a single ANT+ accessory (the footpod), which takes a sample every 3-seconds instead of every second.  Which is basically akin to Garmin's Smart Recording Mode.  Not ideal for cycling power meters, but generally fine for everything else – and a massive improvement over the initial release.  More in this in the next few days…