Recently I was taking some shots for a product review and somehow the trainer block that holds up my front tire ended up being part of the shot.  As I reviewed the shot in question on the camera, I realized just how dirty and gunk-filled the trainer block was.
This probably shouldn't be surprising, since I'd never once cleaned it – which meant that it was basically a repository for sweat and random grime to accumulate in for the past…oh…couple years four years five months.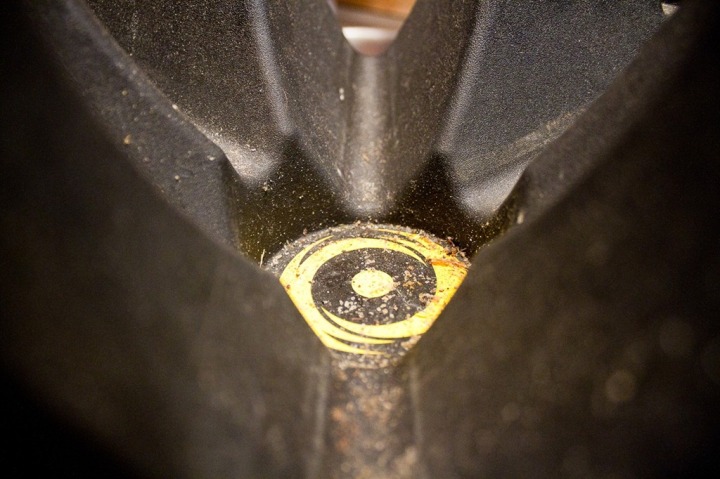 In fact, all those little sparkly things that you see are dried salt from sweat.  Pretty awesome, huh?  Then we've got bits of dirt and stuff that falls off my front tire after outdoor rides, and ends up there.  Plus there's the occasional cookie crumb from whatever I might be eating.  And then of course, don't forget the gel either.  Very well hardened gel.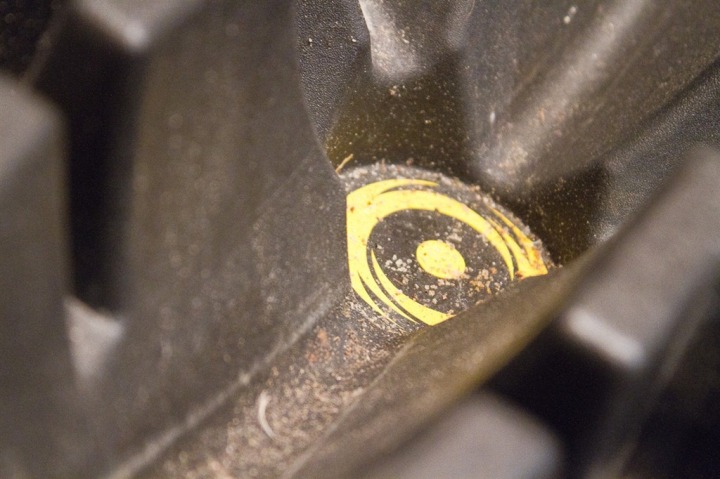 It was at this point that any cleaning job that I attempted would probably take a bit of effort.  And with all the totally funky peaks and valleys of this block – it was going to be anything but fun.  Thus, I decided the only way forward would be the way that required the least amount of time.  Behold…the dishwasher.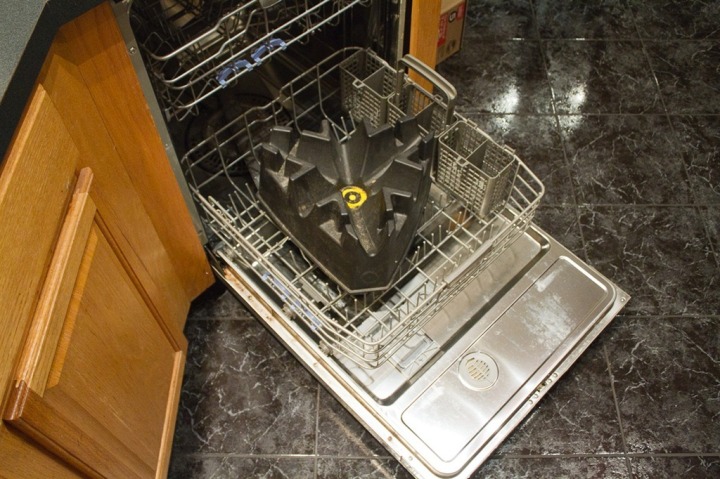 So I got it all situated on the bottom rack.  Note however, that you'll actually want to flip it over – since otherwise the side you're trying to get clean will fill up with water.  And once it fills up with water, the jets won't penetrate the grime.   The other side will of course fill up, but we don't much care though that the backside gets filled up since that's already clean.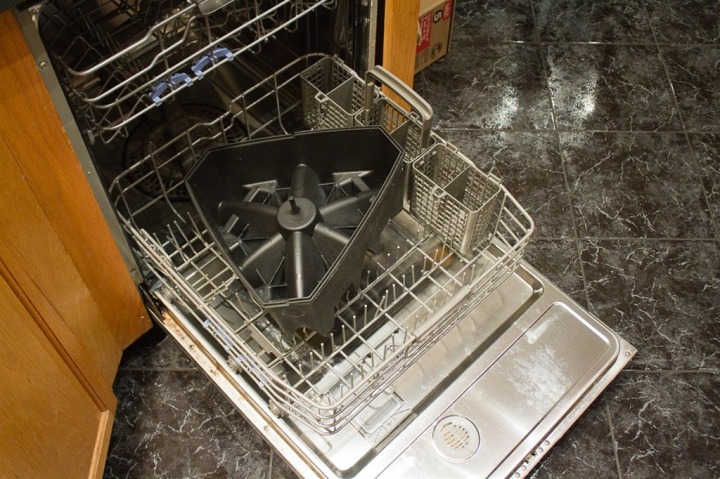 Luckily my dishwasher has a half-load option, so I can choose whether to wash the top or bottom.  So I just set it for the bottom.  I also set the jets on super-strong.  I decided that the sanitary setting was unnecessary, as I typically don't lick the extra gel from the trainer block.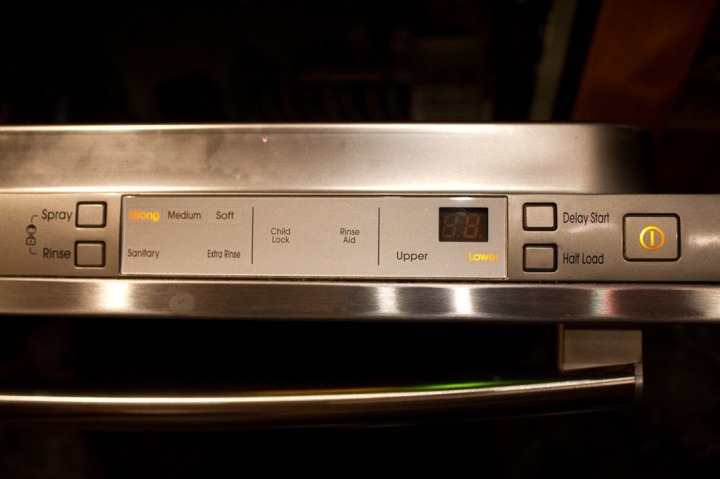 Then, I let it run!
About 15 minute the dishwasher was making some rather rough sounds.   I realized that it was actually the strong jets bouncing water off of the trainer block at strange angles – an otherwise unusual item to be in a dishwasher.  Additionally, the emptiness made a strange echo.  In the process of that, The Girl 'requested' for the dishwasher to be temporarily put on hold until she could finish what she was doing in the kitchen since the noise was a bit…abrasive.  It was then that I realized it was already done, nice and sparkly – no further cleaning needed!
So, in short, you can actually get away with just washing it for about 15 minutes (no soap needed), and it'll be all good to go.  No need to run either the full load, or the full timeframe.  Once done, the thing was looking pretty happy!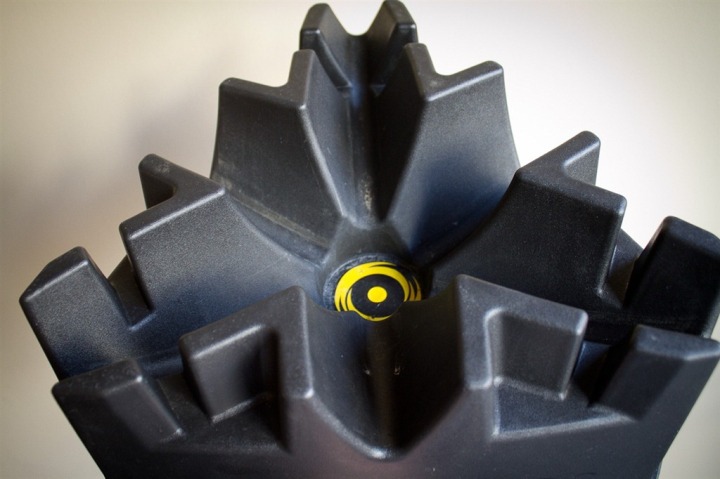 Now…only if I could fit my whole bike in there…
Enjoy, and thanks for reading!