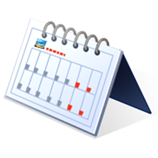 I've long since wondered what to do with all the random tidbits of things I collect each week – or the little thoughts that don't quite make for a full post.  But I finally came up with a solution: The Week in Review Post.  This takes the place of my Weekly Mailbag – which is over on Slowtwitch.  These are just quick snippets of things that I've found interesting.  Nice and easy weekend reading.  Plus, a recap of my Weekly Mailbag post a well.
So with that, let's get into the action!
Weekly Mailbag over at Slowtwitch.com:    
This week I cover the following topics over at Slowtwitch as part of the mailbag series.  Just click right over here for all my Slowtwitch magic.
1) Is Edge 500 reliable with PowerTap?
2) Garmin FR310XT and where to wear it during swim
3) Training with Heart Rate Resources
You can read all my past weekly mailbags at Slowtwitch here.  Or the pre-Slowtwitch days here.
Posts this past week:  
A wide variety of posts this week covering quite a range of stuff, here's what made the page:
Sunday: Week in Review–May 22nd, 2011
Monday:  2011 Escape from Ft. Delaware Race Report
Tuesday:  O and Potential Sport Uses
Wednesday: Comparing Race Times, PR's, and Others Results
Thursday: Garmin Forerunner 610 May Giveaway
Friday: Tip of the day- How to use The Pear to keep you from fainting
Stuff that I found interesting around the interwebs:  
Somehow the Internet was full of interesting stuff this week. So a big pile of awesomeness for you to sift through:
1) Quarq Power Hour: In case you missed it earlier this week, you can now watch it via Youtube.  It's divided into a bunch of chunks, with all of the topics/questions listed for each chunk.
2) Triathletes and eating disorders?  Nah…never.  A good look at a study on eating disorders and triathletes.
3) Athletes, Heat, and Mental Games: A pretty interesting little study where athletes were tricked into not knowing what the correct temperature was, and then watching how they performed.  Good stuff, thanks Evan for sending over!
4) Marathoner on pure McDonalds diet pretty much dominates.  While I don't think Coach would approve this nutrition plan, I can't exactly argue with his 2:36 marathon time.  Plus, I'm a fan of the McFlurry.
5) USA Pro Cycling Challenge is holding logo competition.  While they're at it, it'd be kinda cool if they came up with a better name.  In the meantime, get out your crayons and get to it!
6) The Sins of FTP Testing.  This is an oldie – but I only recently stumbled upon it, so like NBC says 'If you haven't seen it, it's new to you!'.  It talks to all the sins committed when people test FTP (Functional Threshold Power).
7) Stray dog accidentally enters Maryland Half-Marathon…and raises a ton of money for charity.  I'm reasonably certain my dog when I was a kid (Sasha) would never have made it past the stop sign 50 yards away before giving up.
8) Slowtwitch Interview with Airline Pilot and Professional Triathlete Jared Woodford.  I like flying, I like triathlon.  Seems like the perfect article mix to me.
9) Breaking the world vertical skiing records.  I'm happy to say that my brother and I's 49,454 foot day in France a few years ago would have held up pretty well…now only if we had another 4,000,000 feet of vertical for the rest of the season.
10) Reverse Triathlon…from top of ski area: If I wasn't on my honeymoon the day of this race, I'd make my way out to Crystal Mountain and participate.  7,000 feet of vertical, and it's all downhill.  Start a the top with a run, then bike 40 miles downhill, then a quick swim.  Brilliance!
–
Random Notes:
With YouTube videos that I've posted I get little notifications anytime someone leaves a comment on one of my videos.  While most of my videos are for various product reviews, I do on occasion put up other little snippets as well.  This past week someone left a comment on one video I had taken last year just after I got my new bike (about a year ago now).  The video was taken during one of my first rides outside, where the weather was anything but cooperative.  In fact, it was just downright nasty – complete and total dumpage.  Of course, in the resulting year since, I'd long since forgotten about the video, but I just figured I'd share it again – mostly because I found it pretty entertaining seeing it again.  Like a little time capsule:
New bike in the rain…hard, dumping, rain.
Thanks all for reading, hope everyone's weekend is going well!