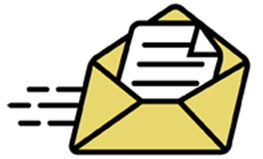 Here's this week's edition of the weekly mailbag.  This is a weekly series where I feature a handful of the e-mailed questions I received from the previous week or so.  I try and pick a wide variety of questions. Some are technical in nature, some sport related, and sometimes all sorts of other randomness – as you'll see below.
This week's mailbag covers the following topics:
1) Choosing iPhone or Garmin as running buddy?
2) Why no Polar Product Reviews?
3) Want Android support for ANT+?  Read on…
4) Random note of the week: Looking for web designer
Question #1: Choosing iPhone or Garmin as running buddy?
From Ankur-
"I have a basic question for you. I am seeing all sorts of great apps on my iPhone. I have a heart monitoring watch that I got for $40 which is great. So now my question — is it still worth buying the Garmin? (I am passionate about running and biking but not super duper passionate).

The Garmin seems pretty expensive – is it worth it? Feels like an app + heart rate monitor watch can do what it does and is much cheaper?"
Phone based technology is quickly going from being an outlier to be a mainstay in sports technology.  A year ago folks would have looked at you funny…yet now it's completely normal.  Making the situation even better is that there are now ANT+ adapters out on the market that allow you to gather HR data (and other ANT+ data) and feed it into your favorite running iPhone/iPod app.
One option would be to consider picking up the Wahoo Fitness adapter and then using it with your iPhone.  The adapters are shipping this week and work pretty well, here's a write-up I did on them a bit back.  There's also a bunch of other companies nearing release as well, in addition to DigiFit, which has dongles out now – though the app is fairly expensive.
 
And, if you're still thinking a dedicated watch may be the way to go then check out this post from earlier this week to walk through your best bets based on your athlete profile.
That said, if you're comfortable with the iPhone and an adapter, then it's really a great combination that gives you tons of flexibility in choosing the software application (there are some 30+ companies developing apps for the Wahoo Fitness ANT+ iPhone adapter) while also keeping your initial costs low.
Question #2: Why no Polar Product Reviews?
From Slalley-
"I read your review of the new Timex watch.  I like your review style.  Have you ever done a review regarding Polar products?"
It's actually kinda funny.  My very first sports watch was a Polar HR monitor + food pod.  I even got the bike kit and all.  In fact, I even wrote up a little mini-review for some friends at the time (nothing by today's 'In Depth Review' standards.  But, I ended up returning it less than a month later.  What's even funnier is that The Girl (an Educator) actually has a full high school class where the students use Polar's all year long to better understand and track physical fitness daily, and she can run circles around you with Polar devices and knowledge.  Yet…after doing a bunch of research I found that for what I wanted – which was flexibility and GPS capabilities – the Polar just didn't have an option in the game. 
While today they do have a GPS-enabled sports device, I still feel that as a company they are lagging behind the curve.  There's no doubt that they are one of the leaders (if not THE leader) in heart rate monitors…but once you get beyond heart rate monitoring, their offerings pretty much fall apart.  I'd love for them to revive themselves a bit, and there's been some hints at that with the CS500 bike computer they introduced recently, as well as some rumors swirling around them and upcoming bike devices and Interbike – that if true, might at least set them back on the road to competitiveness.
But as it stands today, they have far too many offerings in the market which confuse consumers, yet the offerings they do have don't really match in any simple way to what the large target segments of the athletic world actually want.
Question #3: ANT+ Support on Android Phones
From me…to you!
As you may remember from back in July – various athletes competing in the Tour de France this year utilized standard HTC Legend Android phones which have ANT+ chips in them to relay live information from their ANT+ sensors to the phone and then to the whole wide Internets for us to track in real time.  I profiled that whole setup back then.
The phones used while publically available actually had a special firmware (software) update that enabled the ANT+ chip that's already in them, as by default, that chip is disabled.  There's been some interest from some folks around trying to get the firmware enabled so developers can take advantage of it on the Android platform.
In discussions with the various peeps involved in the project – they're trying to gauge what interest there is in such capabilities on the Android platform (there's already a ton of work being done on the iPhone platform).
So…this is your big chance!
If you have an Android phone, or if having ANT+ built right into the phone is of use/value/significance to you – please drop a note in the comments below, or an e-mail to me.  The folks making such decisions are really interested in hearing feedback from ya'll – so go at it!
—
Random note of the week… In case you haven't picked up on my little trickery by now, I also use the Weekly Mailbag posts to mention all sorts of other randomness that didn't quite fit in my posts the rest of the week.  Sorta like that plastic grocery bag of semi-unpacked stuff you take through the TSA screening checkpoint in addition to your actual normal carry-on items.  Anyway…
I'm been hoping/planning on redesigning the bulk of the site for the last few months, but life has mostly gotten in the way of that.  As a result, I'm looking to hire a web design person/firm to complete the template portions.  If you or your web design firm is looking for your next exciting project and want to help make this little site chug a bit better, drop me a note and include a few example sites of your work.  The site runs on Blogger today, and thus templates would need to be designed with that in mind.  While I like the idea of WordPress, I just don't have the day to day time to manage it for the traffic volume (upwards of 200K+ page views a month) and content I have.  At this point I prefer to spend my time on writing good posts, rather than fixing web code.  I know, I lose some geek points there…  Anyway, e-mail on the sidebar.
—
Recent Mailbags:
Weekly Mailbag – August 17th, 2010
– Travelling with Gels
– Displaying Live ANT+ Data to a computer 
– Which Garmin's I use for races
Weekly Mailbag – August 7th, 2010
– Clip-on aerobars
– Coolest kids tri race report…evah!
– Crashing with a carbon bike, and replacement
You can find all past mailbags here.