(Quick Administrative Note: If you don't normally read the Weekly Mailbag – I'm looking for some feedback on whether or not you're interested in having integrated ANT+ sensor technology in Smart Phones, particularly Android ones.   This would allow you to link your phone directly to your speed/cadence/HR/power meters. The powers that be are keen for some feedback around enabling the ANT+ sensors that are within some phones already.  See this to provide feedback!)
Before we get to the Skyline bits, you'll have to plod through my swim and run…much like I did on Saturday.
I first had a 10-mile run to knock out.  The only challenge here is my body is still in a Newfoundland climate zone…even though I am not.  Newfoundland is nice and cool…without humidity.  DC is quite the opposite.
So, my run was a bit…umm…'joyous'.  I also had some repeated issues with my HR strap spiking.  While I've seen this on occasion – and even wrote a bit post on how to cure it most of the time – it wasn't solving my immediate problem.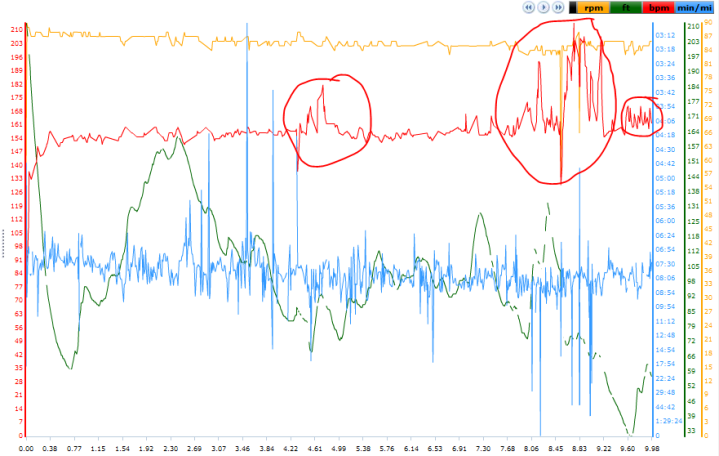 However, upon my return, Mr. FedEx had arrived with a solution.  But…I'll save that goodness for Tuesday.  But suffice to say – it's working flawlessly!
Later on in the afternoon…well…closer to evening I suppose – we went for our longer continuous swim.  We started a fair bit before 6PM, and with the posted sign showing a 7PM closing time, I didn't think anything of it when I started my final 700y time trial set around 6:40PM.  This would normally take a about 9:45 to complete, thus leaving me with about 10 minutes until closing.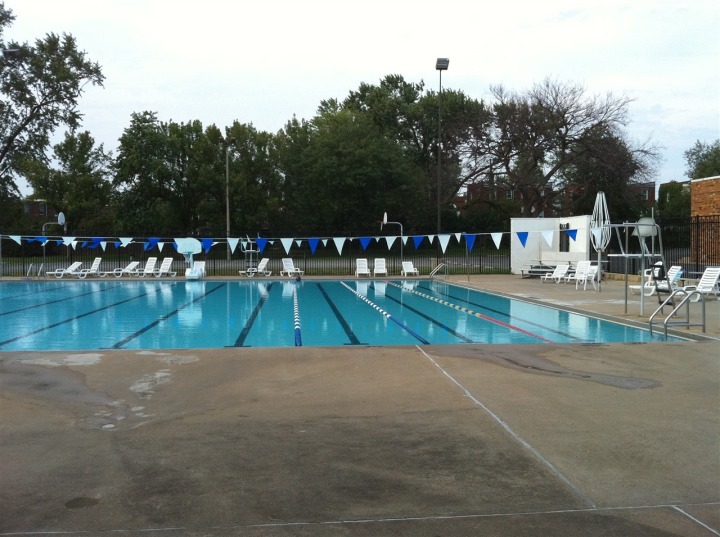 As I neared closer to 7PM, I noticed most of the pool emptying out slowly.  Given the pool was close to closing, and the sun was no longer as bright, this was logical.  But there were no whistles or other loud noises that they were closing earlier.
I was coming in with just three laps remaining when all of a sudden I got whacked by a basketball.  I did a quick sighting stroke to find 3-4 lifeguards at the end of the lane trying to get our attention.  Apparently they wanted to go home…early.  I guess the time honored and tried and true whacking a metal object on the side of the pool option wasn't in their repertoire…but a basketball was.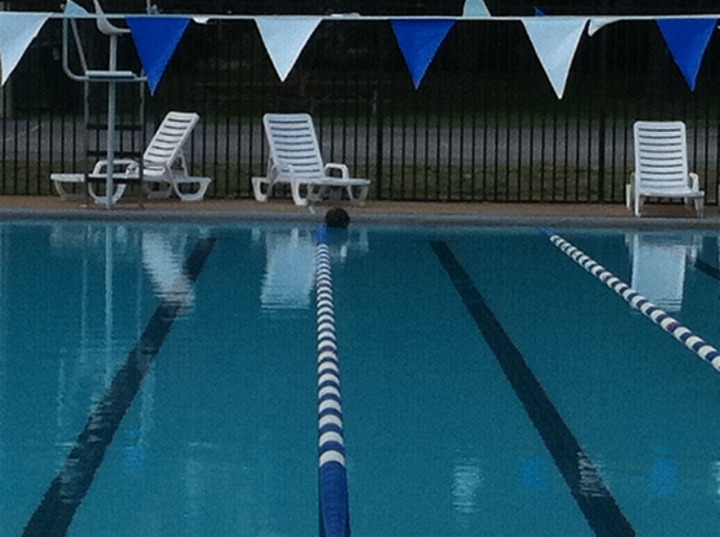 Oh well.
There's only one solution to that… BBQ!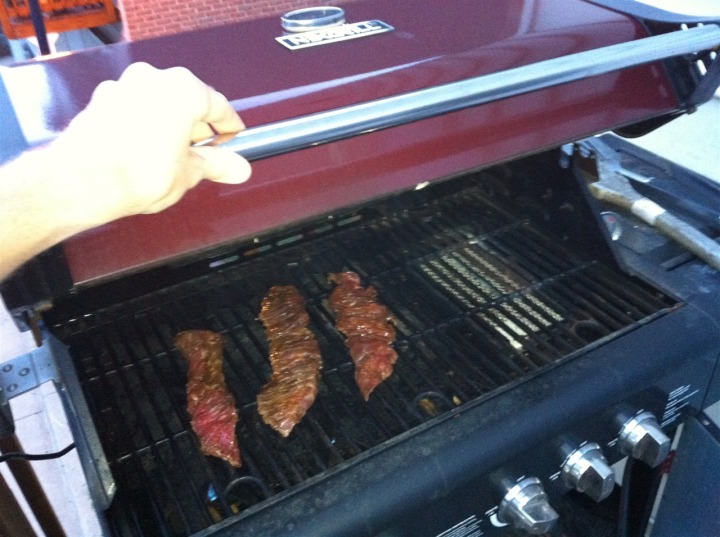 Ok…Sunday.
And Skyline.
For those not familiar – the last few years I've spent a fair bit of time out on Skyline Drive.  What is Skyline Drive?  It's a 108 mile long National Park road that skips along the top of the Shenandoah Mountains, right alongside of the Appalachian trail – all part of Shenandoah National Park.  This route contains no stop signs…and no flats.  It's 100+ miles of constant climbing or descending the numerous peaks.
The last few years I was training for Ironman Canada – with tons of climbing, whereas this year most of my races were on flat ground.  However I have a few September races, including the Las Vegas Triathlon – which are a bit more 'rolling'.  Thus, the desire to get some good hills in (plus, I was getting sick of my previous routes).  Here was today's elevation profile:
At the front gate the Park Ranger gave us a friendly warning that just this past week a cyclist had hit a deer while descending, and to watch our speeds.  Having had numerous near-collisions with dear and bear, along with an actual squirrel collision – I was keenly aware of the risks.
Ironically, no less than 50 yards into the ride, a little dear poked it's head out of the side of the brush next to the road, just as I was taking a picture of the road.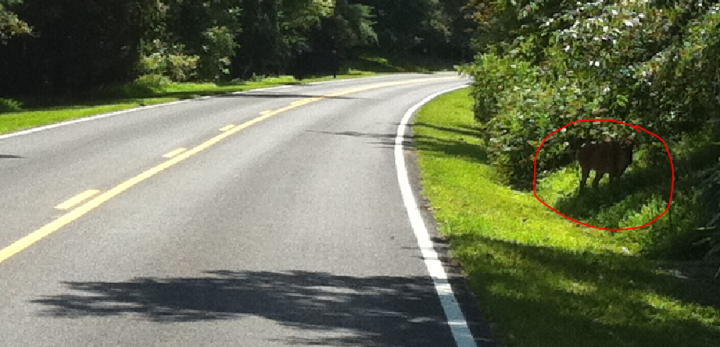 My route would contain just under 5,000 feet in climbing (and the same in descending).  And…I had a complete blast.  I love Skyline – especially on a nice day.
I finished with a hard 11 mile long time trial, really pushing it as much as I could to the finish.  Once back to the car I had a bit of time to burn before The Girl finished up, so I talked with Coach Alan for about 30 minutes to try and settle out the next 6 weeks of races and travel.  I think the solution has been found!
And finally…once back home – I found a nice little package in my mailbox.  I had talked with the CEO of iBike Sports, which makes the iBike Aero and upcoming iBike Dash.  I'm going to be doing In Depth Reviews of both products, and first to arrive was the iBike Aero.  I'll be putting it through it's paces over the next 30-45 days, including direct comparison with standard strain gauge power meters like the Quarq Cinqo.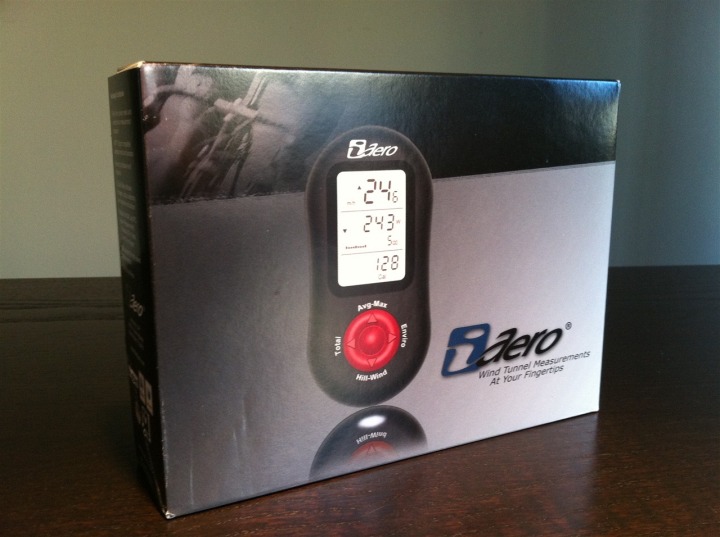 With that…enjoy your week!