Bike to Work Day in the DC area is probably one of the best days out there to get free stuff if you're a cyclist.  Not sure what I mean?  Well, let me take you along on my journey this morning.  And even though I normally commute from my bedroom to my home office, I went ahead and biked to work with The Girl, and then biked home.  Somewhat of a circuitous and lengthy multi-mile route for what was otherwise only a commute of about 10-15 feet…but definitely worthwhile.
We got started shortly before 6:30AM this morning and were soon making good time on what was a perfect morning for it.  The skies were clear, and the temperature was about as good as it's gonna get – slightly cool, but not too cold for shorts.  Almost like a perfect fall day…but in the spring.
As part of Bike to Work Day, WABA (Washington Area Bicyclist Association) puts together numerous 'pit stops' around the region – some 35 of them in total, which is pretty impressive when you think about it.  Here's just a portion of the Alexandria Pit Stop, shortly after 6:45AM.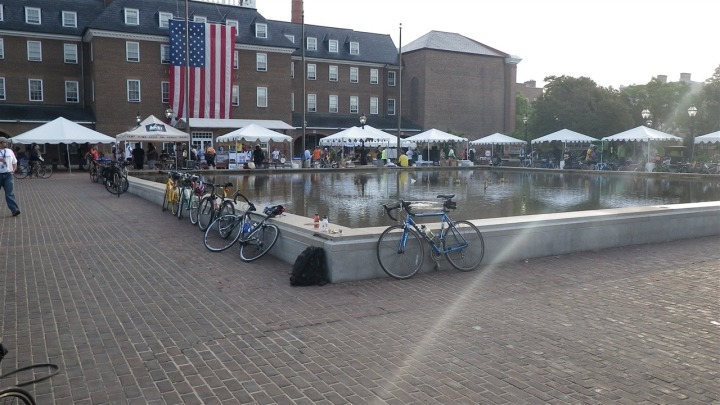 This is probably the only time each year where you can put your bike down for a few minutes and not worry about it getting stolen.  Though…I still followed the time-honored rule I learned as a kid at ski areas: Always put your equipment next to someone's equipment that is most expensive/nicer.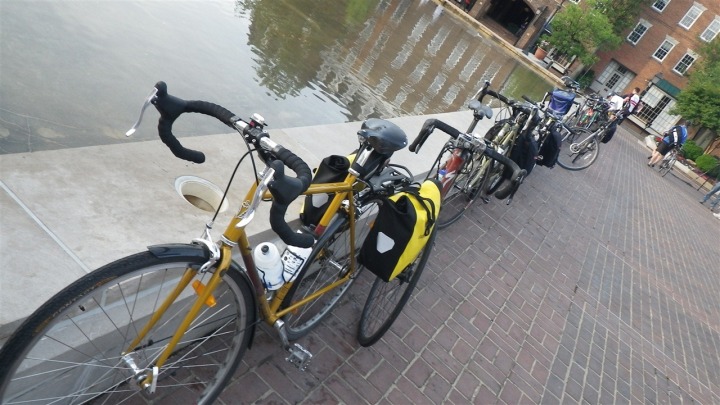 At the Old Town Alexandria Pit Stop there were probably about 15 tents setup, each with it's assortment of free stuff.  It was like a convention of free cycling related odds and ends.
For example, REI was there giving out water bottles, tire wrenches and 15% off coupons: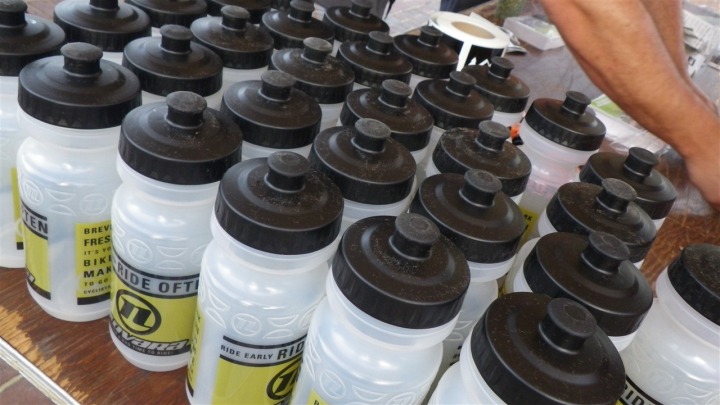 You had the City of Alexandria giving out everything from bumper stickers to cycling maps to juice, at their tent – Eco-City Alexandria: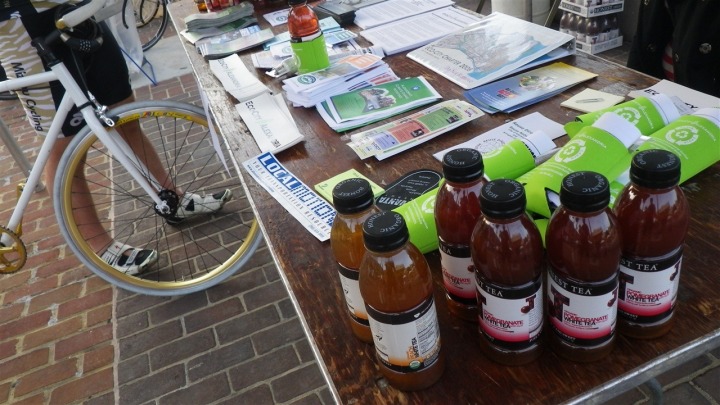 Also on the city-related programs trend you had the folks from Local Motion giving out little reflector keychain/attachment thingies (that's a technical term) and more maps: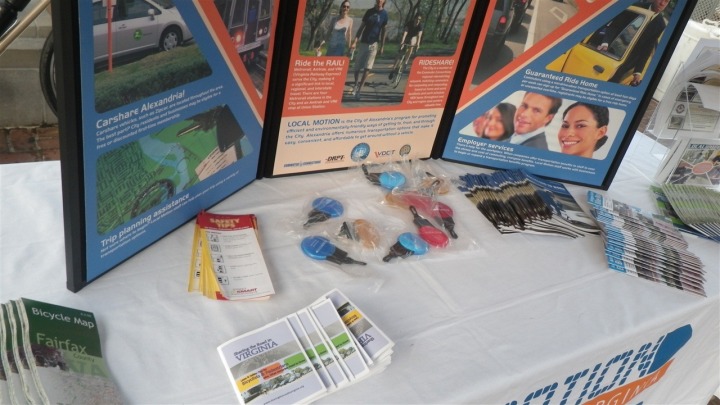 Of course – the real reason everyone probably shows up is to collect their official T-Shirt and water bottle, which are free as part of Bike to Work Day: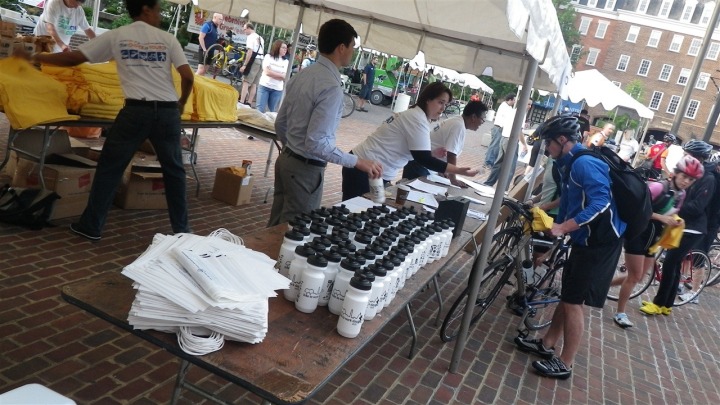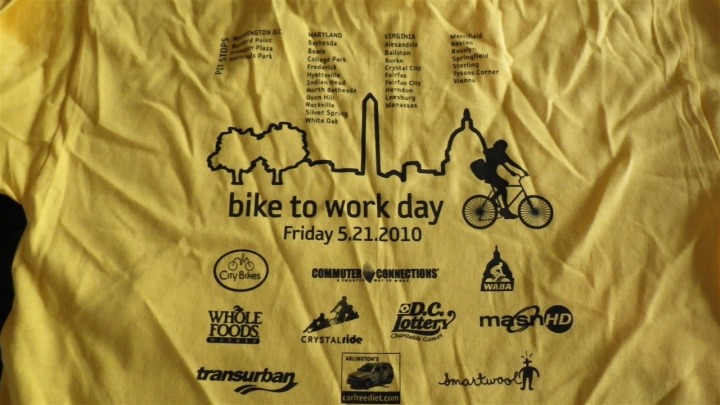 Woot!
And, if you stuck around a bit, they were doing a continual raffle for all sorts of interesting items – including a free bike.  The clear strategy for next year is to be there exactly when they open, so you're the only name in the raffle canister for the first few raffles…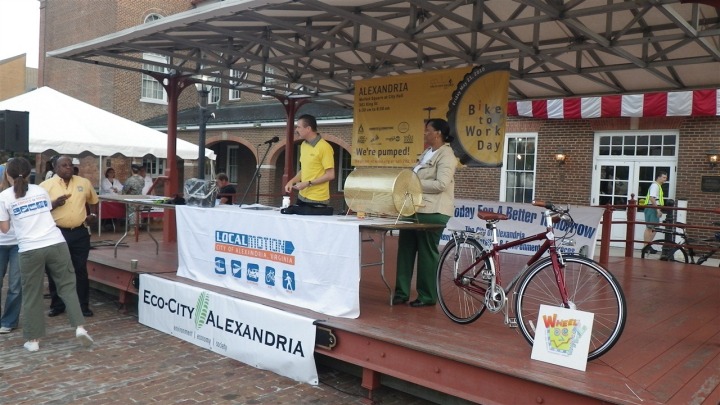 Last but most certainly not least – free food from Bruegger's Bagels!  And I was happy to find the bagels were relatively fresh.  I'm used to races having post-race bagels that are generally rather stale, so this was a nice change!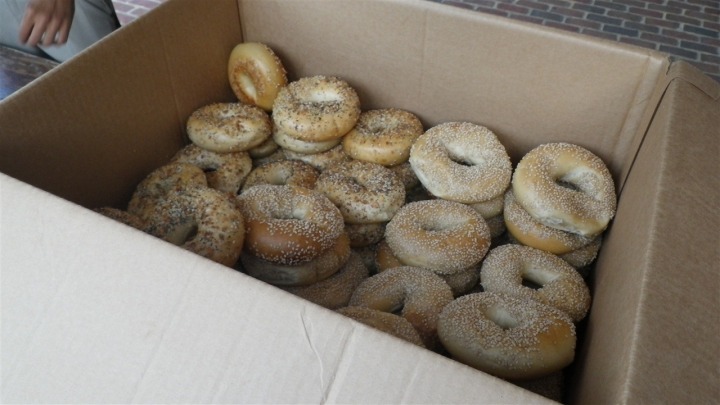 Oh, and before I forget, the folks from Panera Bread had both bread, as well as fancy fresh fruit cups to take with ya: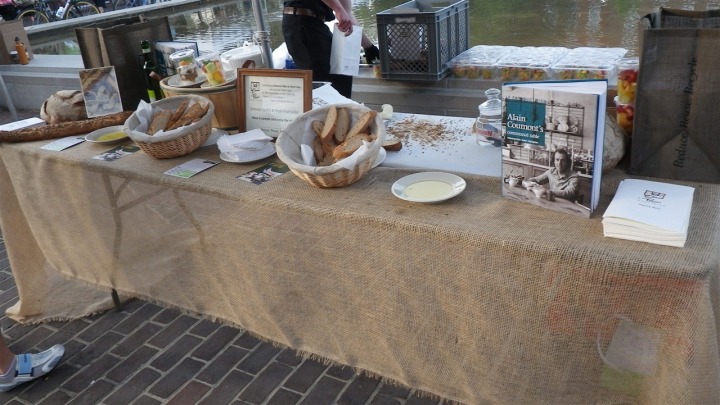 Of course – the DC area cycling festivities are not over yet!  In fact, it continues throughout the weekend.  Sunday is 'Bike DC' day, where they shut down a slew of major roads and allow folks to bike all over creation.  Even some 10 miles of the parkway is getting shutdown, which is fairly impressive as that pretty much never happens in those sections.
So with that, I'm now back home and it's off to work…err…start work.
Related: 2009 Bike to Work Day (far far away), 2008 Bike to Work Day (home)