It finally happened, almost 6 years to the day from when it first started.  What happened you ask?  Well, first, some history.
I moved from Seattle to Washington DC on May 1st, 2004 (6 years ago tomorrow) – and when I moved into my first place it was pretty sparse.  How sparse?  Well, let's look at the moving trucks that pulled up in Seattle then: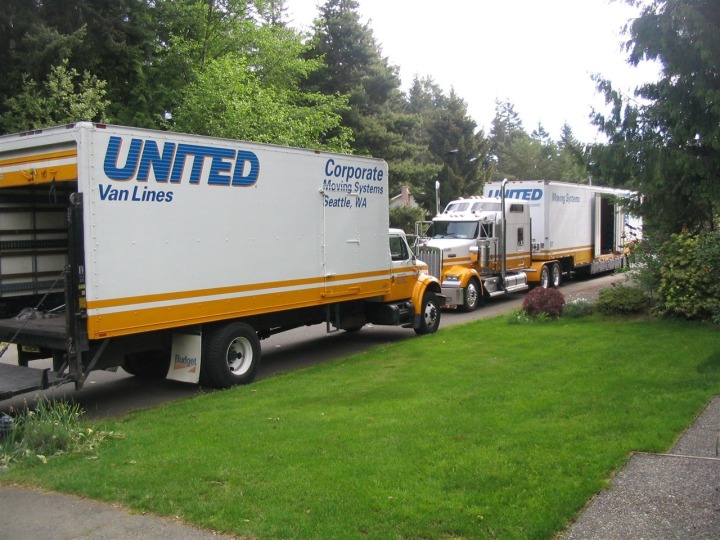 Now you may think that would mean I had a lot of junk.  Well…not really.  See, the corporate relocation folks had allotted some 20,000 pounds of stuff to me. All my stuff – which was essentially a handful of boxes, some skies and two kayaks…all fit into the most forward section of the big semi-truck (and was less than 600 pounds).  Realistically, it probably could have all fit crammed into a minivan with the kayaks on top.  Yup, that's about it.  Nonetheless, they sent out enough space to move the space shuttle.  Here's the portion of the truck it actually covered: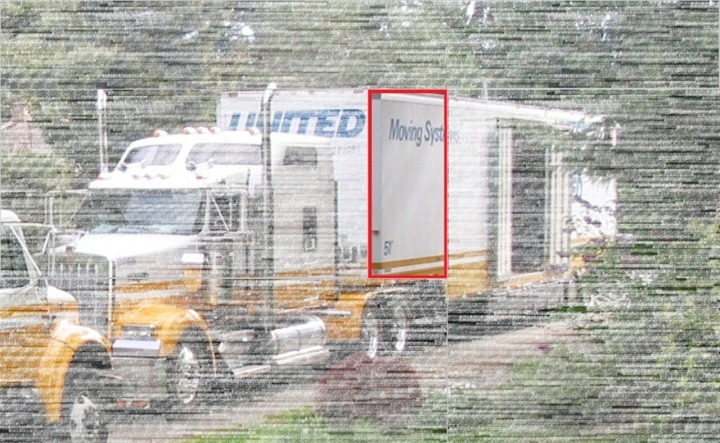 So, when I got to DC, it looked pretty much like this in my new pad: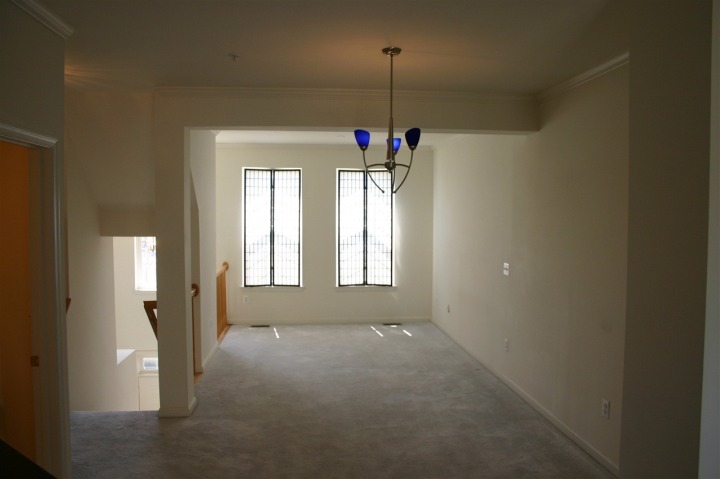 Not exactly much there, except that ever-so-stylish lighting fixture in the middle of the room.  The one at eye level that I would run into just about every day.  After creating plenty of welts in my head I removed that fixture and tossed it into the attic, after only a few days of being in the new place.  Just recently though, during that massive attic cleaning session a few weeks ago, I found it again.  It's now living a new life somewhere else…not in my place.  Anyway…back to six years ago…
My fancy dining set was a camping foldout chair that I found at the grocery store, and a little fold-out TV dining style personal table that I found at Bed Bath and Beyond.  It was stylish.
However, if you buy a place you quickly realize you need all sorts of things you never had a need (or even a need to know about) before that moment.  For example, the need to send all sorts of paper communications to all sorts of people.  Who knew?  So one of the very first items I had to procure was simple a box of envelopes.  Yes, it may sound odd – but if you have to send off paperwork to pay for the house, then an envelope or two quickly becomes a necessity.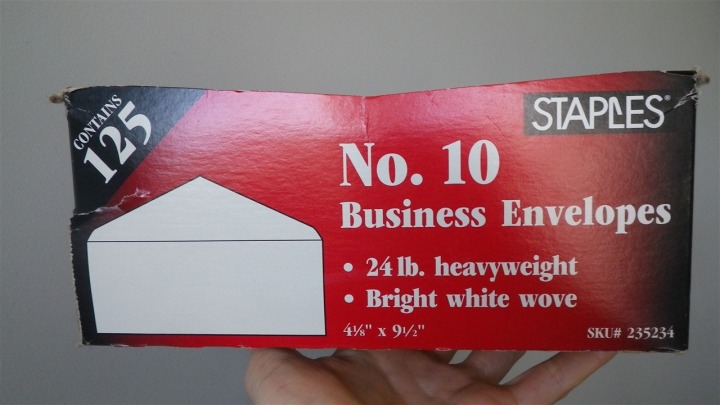 Now if you read my little blog often you know that I'm a fairly technology focused kinda guy.  As such I generally despise dealing with the post office.  First off, it opens at about 9AM and closes at 5PM on the dot.  Seriously?  5PM?  Why on earth is it that they make post offices open at useless times of the day – like when everyone is at work.  They should have them open from 5PM until 9AM – I guarantee you more people would make use of it than the other way around.
Anyway…
The reason I mention this is that I rarely use envelopes.  I prefer to do anything and everything via the Internet.  If I can't do it via the Internet, I'm less likely to keep on doing business with them.  Just the way I am.
So, I had wondered way back then how long exactly it would take me to go through that box of envelopes.  Sorta like how many licks to the center of a tootsie pop.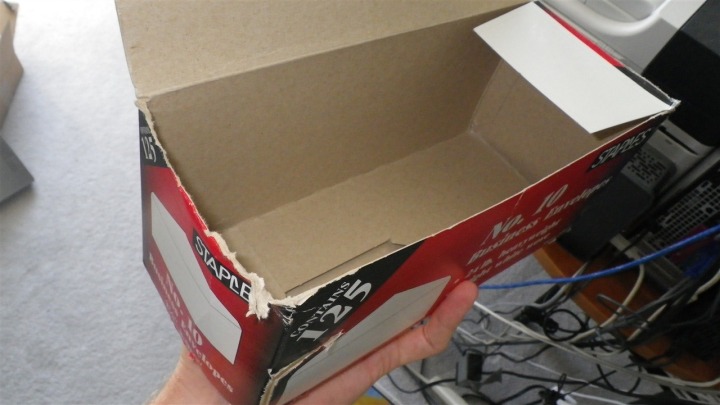 Well, earlier this week, the Girl found the box empty.  It looked poor, sad, tired, and…well…empty.  It had gone the distance.  120 envelopes later its job had been done – and it was onto other exciting ventures, such as the recycling bin.  Perhaps in it's new life it'll be something exciting…you know…like a toilet paper roll or something.
It turns out that's it's pretty much exactly six years to the bottom of the envelope box.  Now, off to Staples I've gotta go to get a new box.  I shouldn't need another one then until at least 2016.  Woohoo!
Have a good weekend all!  And good luck to those doing Ironman St. George on Sunday!