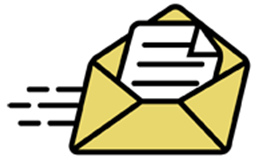 Here's this week's edition of the weekly mailbag.  This is a weekly series where I feature a handful of the e-mailed questions I received from the previous week or so.  I try and pick a wide variety of questions. Some are technical in nature, some sport related, and sometimes all sorts of other randomness – as you'll see below.
This week's mailbag covers the following topics:
1) Open water swimming options in DC
2) Why I will not 'Share the Damn Road'…Part II
3) Modifying the Garmin Auto-Pause Speed
4) Training Peaks and the Mac Device agent
Question #1:
From Brian #1:
This is more of a summarized question as part of a back and forth e-mail chain – but he was asking about options for openwater swimming in DC, and clinics around it.
First off, I should probably address the obvious – Openwater Swimming options in DC sucks.  There's basically nothing.  Your two core options are Annapolis (about 35-40 minutes away) at Sandy Point State Park, or down south at Lake Anna state park (90 minutes away).  Everything else is either privately owned, or illegal (Potomac).
That said, there are a few options that are tied in with swim clinics that afford closer in locations and the benefit of a clinic.  First up is a series of clinics done by the Rehab to Racing group just about every other weekend at a nearby Quarry a bit outside of DC.  They allow you to get in the water and work on your openwater skills for a few hours.  You can read all about it here.
The second option is some of the group swims that DC Tri Club does at a few of the above mentioned locations – such as Sandy Point.  You can read more about those in the swimming forums on the DC Tri Club board.
And finally, the third option is sorta a race and a clinic, but also a great practice option.  It's the Jim McDonnel Lake swim, done in late May.  I did this last year as a training swim, and will likely do it again this year as a training swim and combined brick on the nearby W&OD trail.  You can read more about the event here.  And if you want to read all about my exciting swim race report last year, that's here for the taking (it also includes detailed information about Pulled Pork and Penguin Cupcakes…in case your interested).
As an aside, here's a handy map that reader David put together a year or so back – with all the sports marked out for the DC area.  He had posted it in my original 'Openwater Swimming' post that I put up way back when.
Question #2:
From Jonathan-

This is funny…rather funny.  Why is it so funny?  Well, see, I wrote quite a rant on this earlier this year – about exactly why I I'm against what their doing.  The rant was so popular and picked up by so many different social networks and sites that my rant now shows up in the Top 5 Google results for 'Share the damn road' – making the whole situation even better (from my point of view).  Surely they watch their search engine ranking results and see what else pops up and try and do some defensive positioning there…or maybe not.
(As an aside, if you haven't read my rant…then you really should.)
Anyway, to now receive yet another e-mail from the same group, with the same question…is funny (at least to me).  Now, to be fair, they have added a few other jersey's as of late that aren't as antagonistic towards drivers, which in my mind just fueled that cycle of hate.  That said, like before – I'm still not going to link to them.  And like I said before as well, I realizes this probably gives them some publicity, but I think education with the publicity (in the form of the rant) is better than just plain old publicity.
Question #3:
From Brian #2-
"My main question is in regards to a function on the Garmin Forerunner 405. When I turn on the auto pause function it shows that it will stop when my running/biking time is below a certain time. It should work that it will stop when my time is above a certain mark, but I can't figure out how to switch that. In other words, it will say that the auto pause function turns on when my time is below 12 minute mile. In that example it will pause every time I run."
As you noted the Auto Pause function works by assuming that given a specific speed, if you are below that speed – you are 'paused', or stopped.  This is especially useful if you're a city runner/cyclist and are doing a ton of stop and go type workouts, and don't want all the extra time built into it that's not spent actually running or riding.  Or just don't want to forget to hit start again (cause that sucks a lot when you realize it two miles later).
On all Garmin watches, you can modify the autopause parameters by going into the options menu.  On the 405 this is done via Training > Options > Auto Pause, and then selecting "Custom Pace" and modifying the pace there.
For those not super-familiar with the feature and want to learn more, I demo the feature quite a bit in both the Edge 500 and Garmin 310XT reviews.
Question #4:
From Brian-
"My second question is you mentioned a while back about updating the functions of the online training databases, such as Training Peaks. Specifically, I thought there would be an upgrade for Mac. My question is, can I use it with my Mac yet?!"
They do have a Mac Agent today, but the number of devices it supports is super limited – basically just some devices from about 3 years ago…you know, when the Internets were first invented.   That doesn't mean you can't use devices not on the list, it's just that you can't go straight from device to TP.  You have to first get the activity file and then upload that to Training Peaks via the site.
However, the good news here is that they are working on a new and vastly improved device agent.  I don't have a copy of the beta software for the Mac to be able to show off any features, but I do know the target for release is late spring/early summer – last I heard.  This is supposed to have support for many of the newer devices such as the 310XT and Edge 500.
Thanks all!
PS – I just now noticed that three out of the four questions came from people named 'Brian', not on purpose.  Only two were from the same person, just sorta worked out that way!
Recent Mailbags:
Weekly Mailbag – April 24th, 2010
– How to turn off that annoying automatic opening of Garmin Training Center
– How to trim/edit workouts that have accidental chunks of time/distance on them
– Choosing between the FR101 and FR305 for petite runners
– Questions on cooking hard boiled eggs using Sous Vide
Weekly Mailbag – April 17th, 2010:
– Hydration on the run
– Garmin Footpod in tunnels
– WKO+ thoughts and ponderings