Our second day started early…rather early.  It seems to be a trend that I need to break actually.  But at least we caught the sunrise from our front porch, illuminating the 19,345 foot Mt. Kilimanjaro.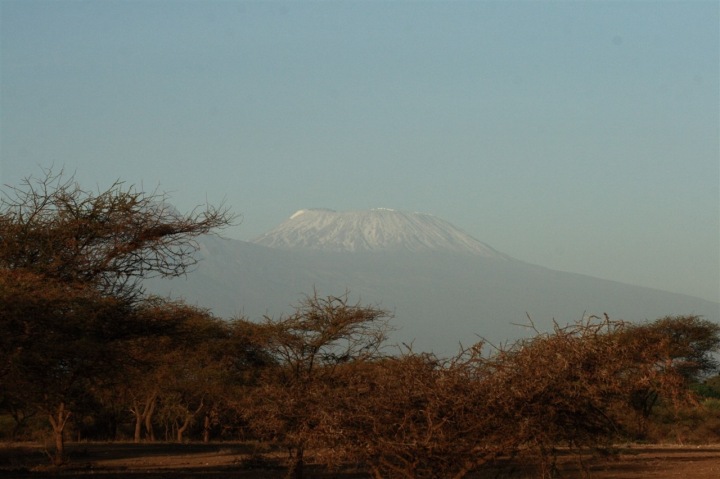 The schedule for the day was unknown.  It was only known that it would be a long…long…long drive.  Normally 'game drives' are just a morning and early evening affair, but this one was going to be all day – leaving at 7AM and returning at a time unbeknownst to us.
The initial plan as we were told was to head to Tsavo East National Park, which is adjacent to the national park our camp is located in (Tsavo West).  It would take about an hour to get to the main Nairobi-Mombasa highway, and then another 45 mins driving on that, before we entered the closest gate.  At which point we'd drive for a long-ass time (official terminology) across the park.  We're located on the left side where it says Severin Safari Camp, and we're going to the other side.  It may look close based on that little scale, but it's not (the scale is incorrect).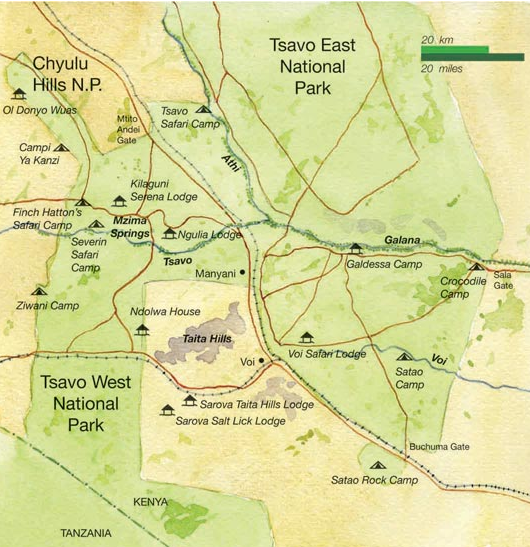 Pretty quickly off before leaving our park we saw some more giraffes having breakfast.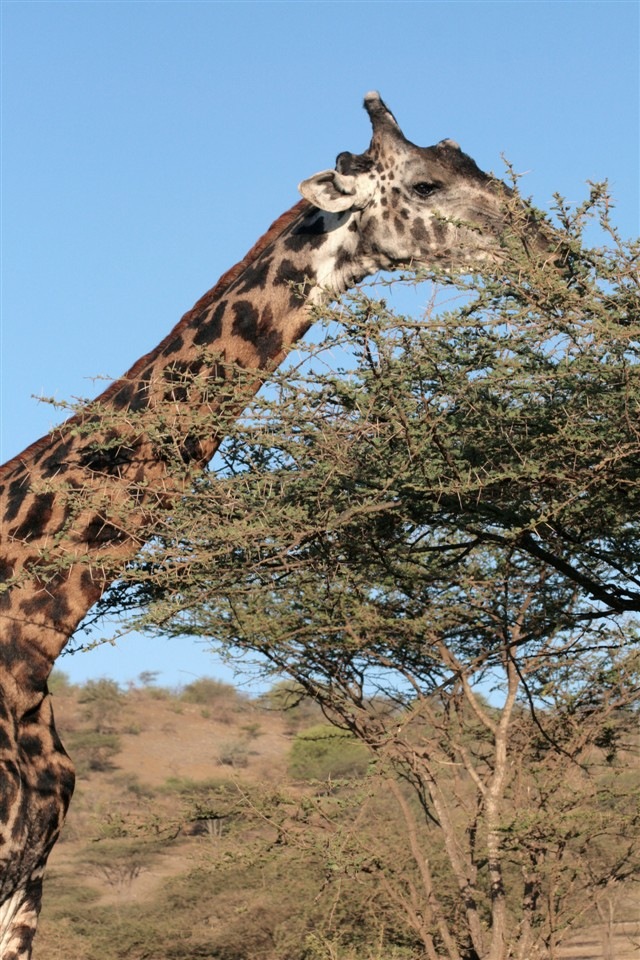 I haven't yet grown tired of the giraffes, they're pretty cool dudes.  And then we saw this little dude chillin.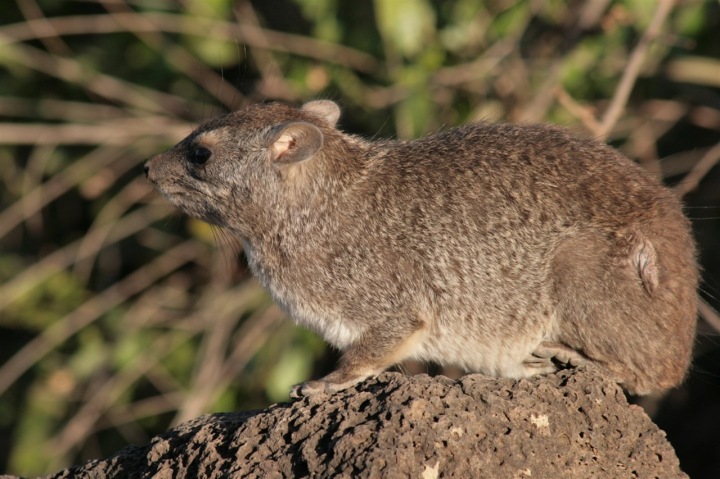 Eventually we make it to the highway.  The last time I was in Kenya was 5 years ago, and the Nairobi-Mombasa highway was actually a painfully bumpy dirt road.  Since then it's been paved and it's amazing.  I know, it looks like just a road – but if you look at what it was before…then you'd understand.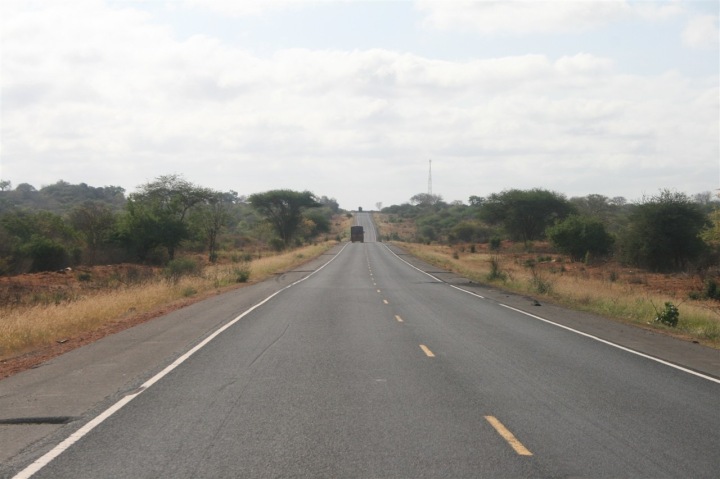 After about 45 minutes we came to the closest gate for Tsavo East (located at Manyani on the map above).  I liked the below sign, in particular the part about animals having right of way.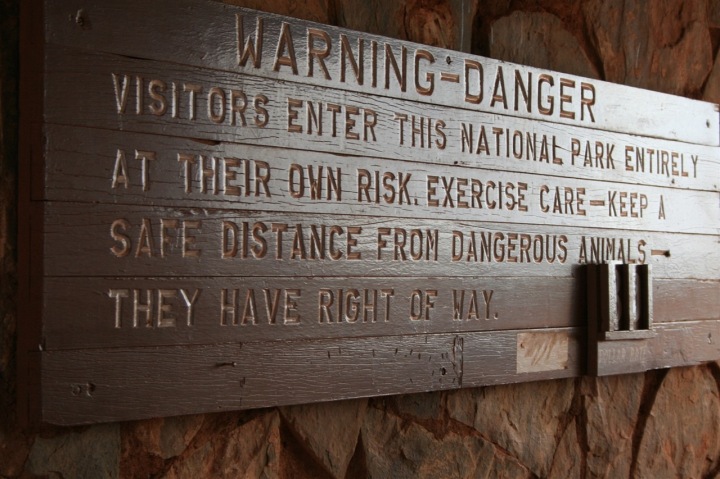 And then we drove along the dirt roads forever.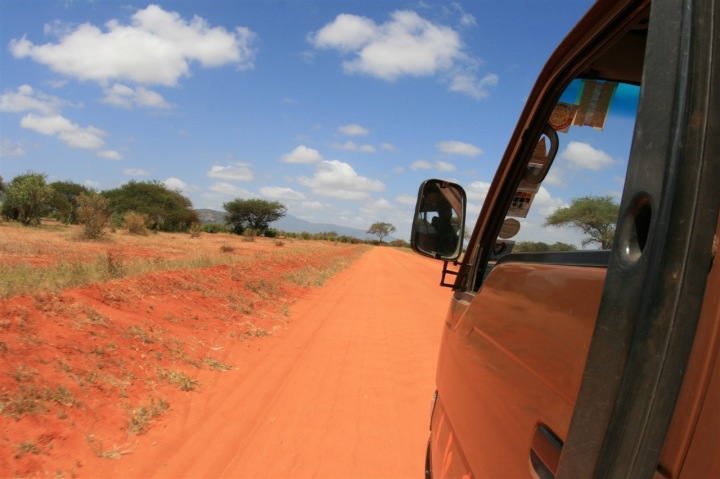 While wandering around the park, here's what we saw:
Elephants hanging out near a swamp.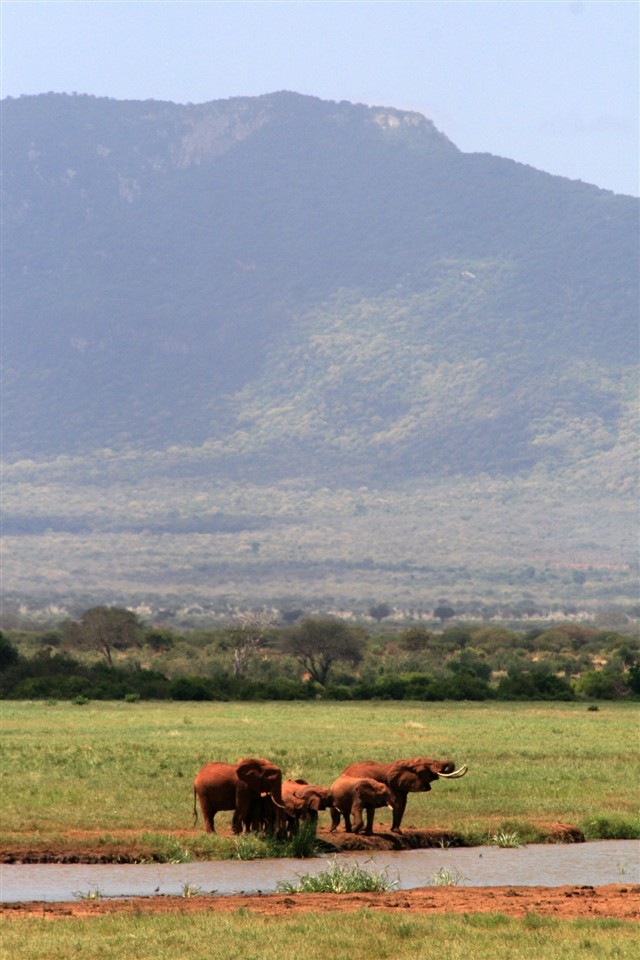 Some lions sleeping off a meal.  This was a serious long photo shot, as they were a long ways away in an unreachable area.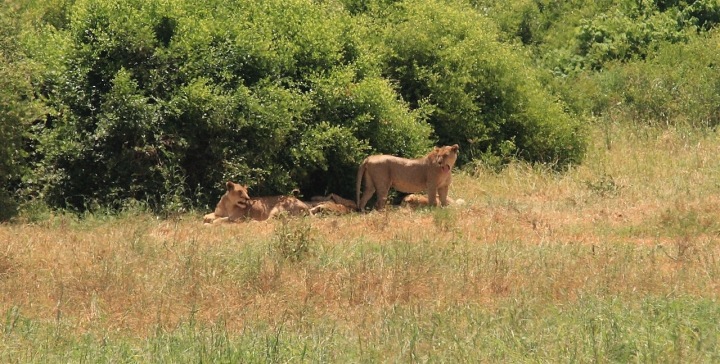 Unfortunately we just missed their breakfast, as a young couple that we ran into later apparently saw in just in front of their vehicle.  Buffalo vs Lions.  Interestingly, the couple was a girl who was Hungarian, the guy was French, and they were living in the UK…while vacationing in Kenya.  Talk about a bucket of confusion!
Anyway…back to the animals.
Then we came upon the mother lode of Elephants.  Perhaps 30-40 or so hanging out by the hot tub…err…watering hole.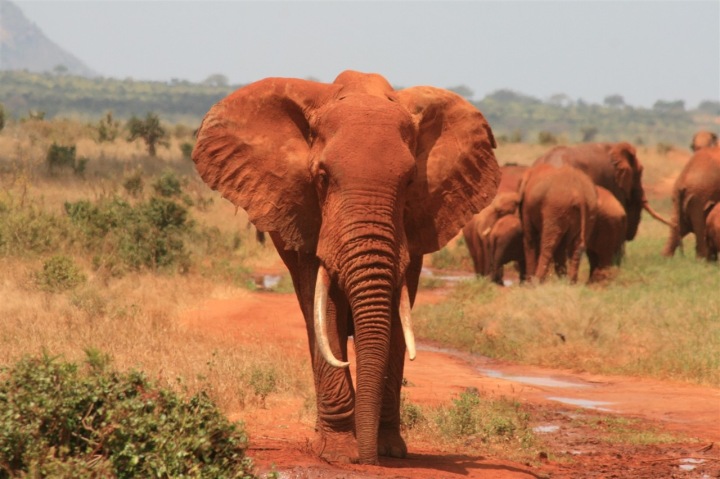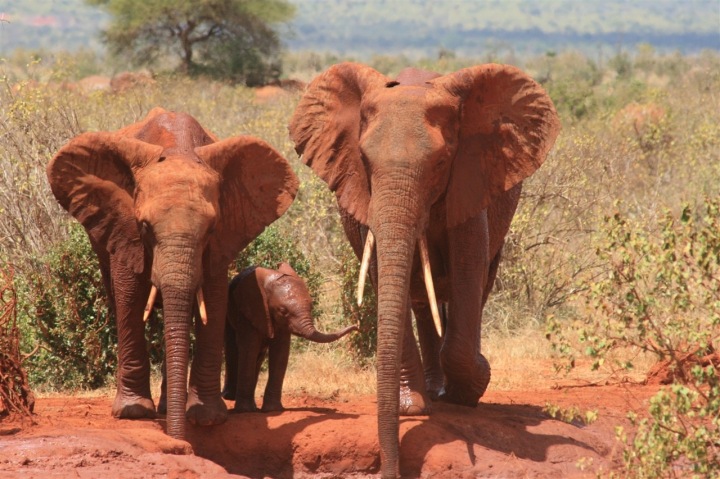 This elephant was having a blast with thus chunk of fallen tree.  It would pick it up, toss it out of the way, and then kick it – using both front and back legs.  The warthogs meanwhile watched from a distance (to the right).  I think they wanted to cause trouble, but after checking out this guys tree tossing skillz, decided against it.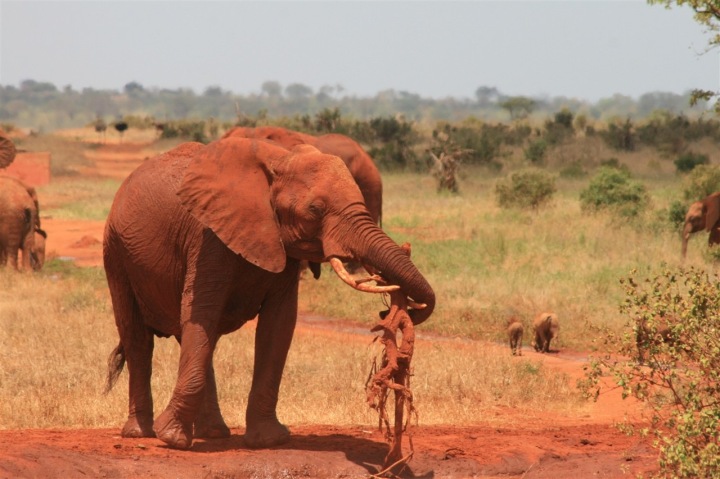 The baby is perhaps 2 weeks old.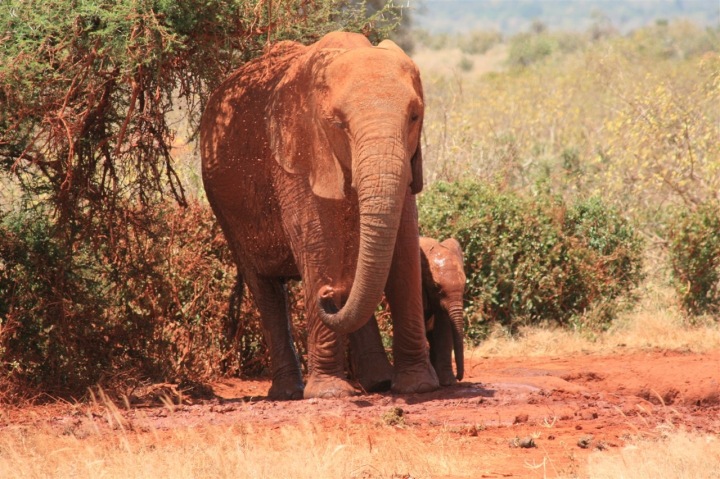 Meanwhile, my brother – imitating an elephant is perhaps 23 years old…questionable.
Here's a much older (and probably wiser) fellow (an owl):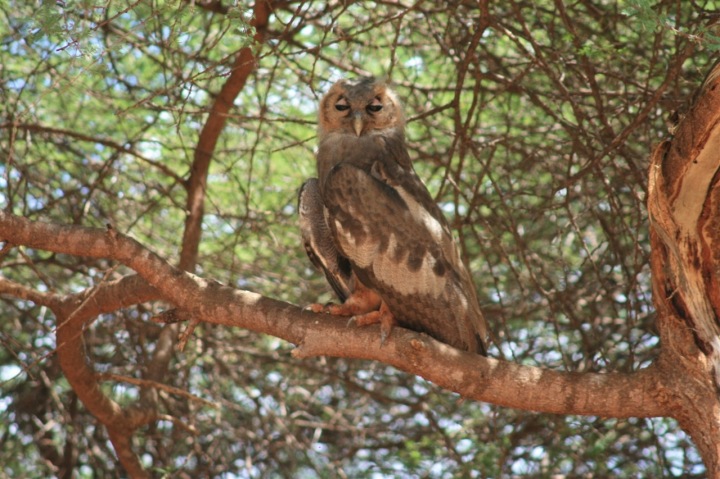 …and then another old geezer…this one's brilliance is questionable:
However, the below guy would likely kick both of their asses: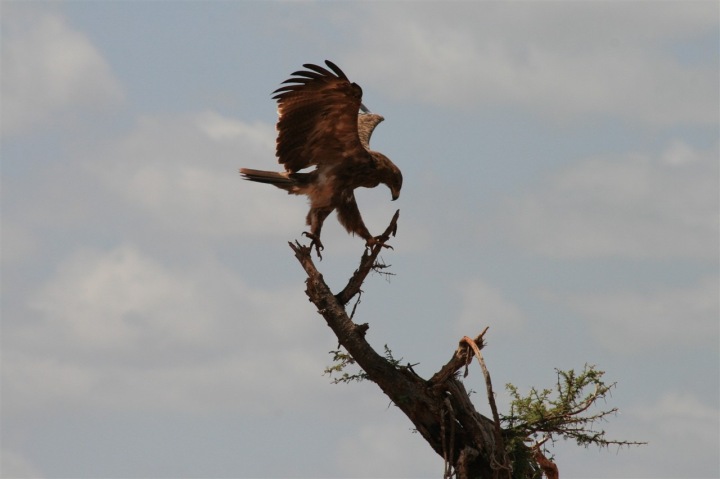 We then went on a search for some Rhino's in an area of the park known for Rhino's.  But despite a three hour search…we found no Rhino's.  We did find two Leopards though….which were incredibly cool.  Especially the one that went right next to the vehicle.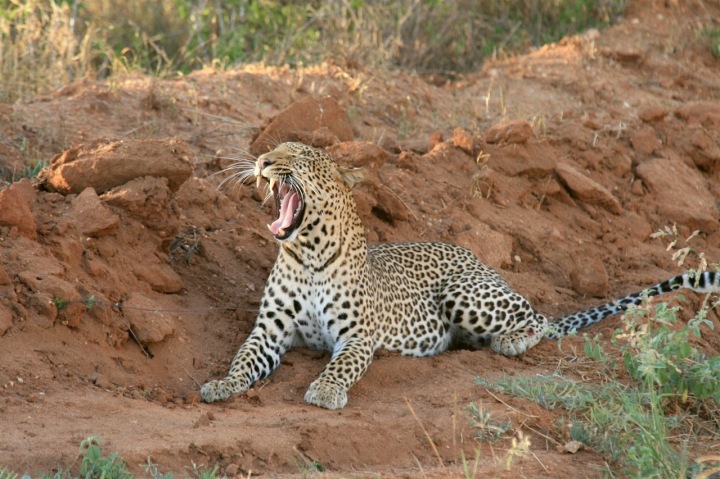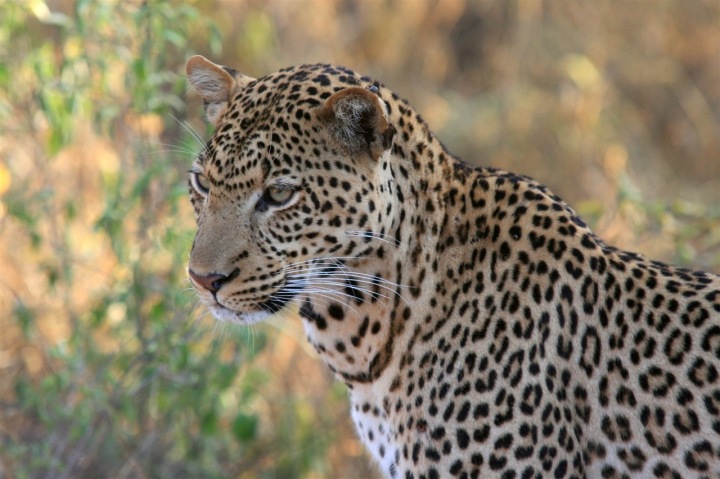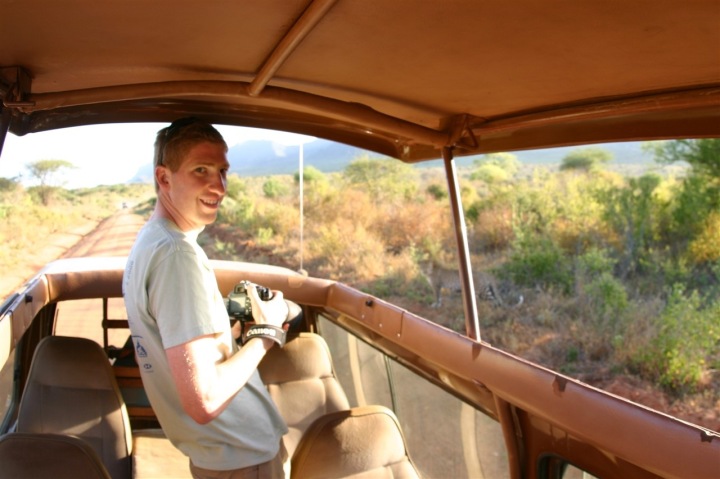 My brother decided it was best to do another impression (you can see the leopard to the right of him and me).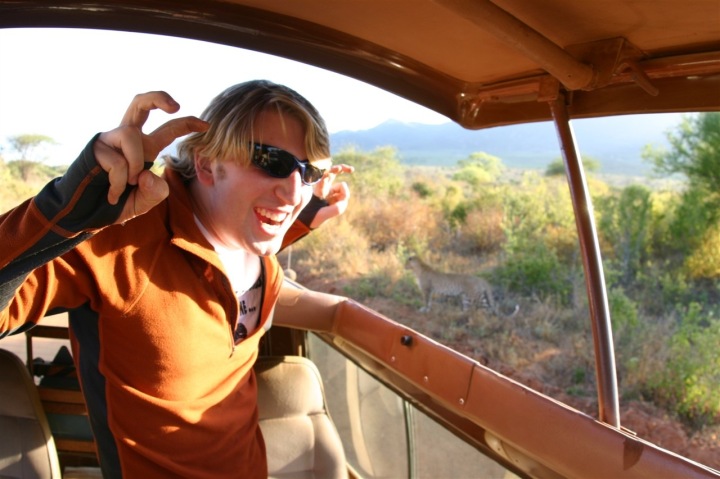 However, the leopard was not impressed and wandered off into the brush…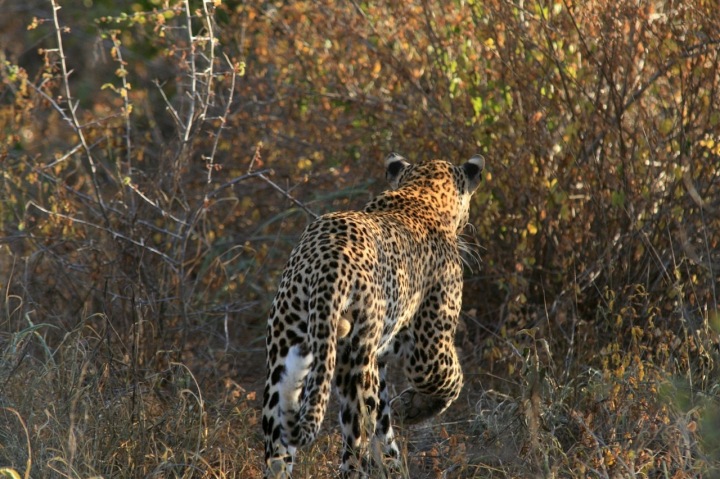 And thus given it was now 6:30PM, we decided to do the same.
We arrived back at camp at 7PM – roughly 12 hours after we left.  And about 275 miles later.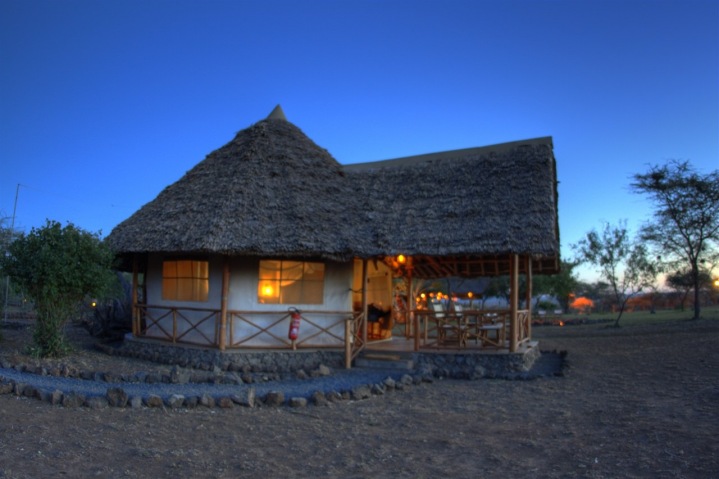 Tomorrow we're off to another part of Kenya just a couple of miles from the border of Tanzania.  The area is supposed to be incredible (and…since I'm actually already there as of this writing – I can tell you it's unbelievable).