Today was supposed to be a relaxing day.  And in theory – it started off that way.  A nice breakfast from the buffet, and then I went out to the beach to hang out for a while and just enjoy relaxing.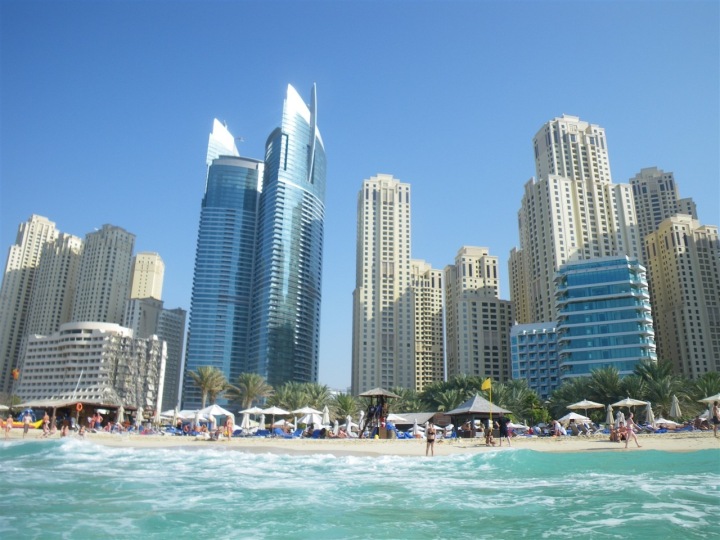 From my little perch I watched the camels go back and forth again.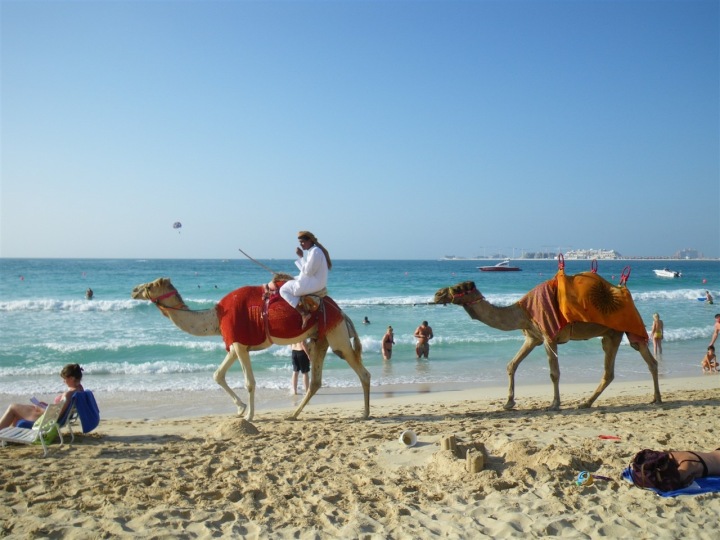 Eventually I decided that my current state of laziness would have to end, so I went for another swim.  This time to the breakwater and back.  The Garmin said I swam 1.7 miles, but I think it's closer to 1.4 miles.  Either way, a perfect 36 minute workout.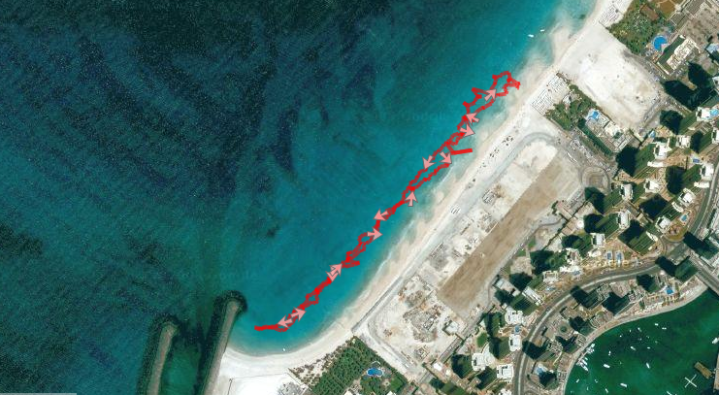 Then I went back to more beach laziness.  It was a hard life.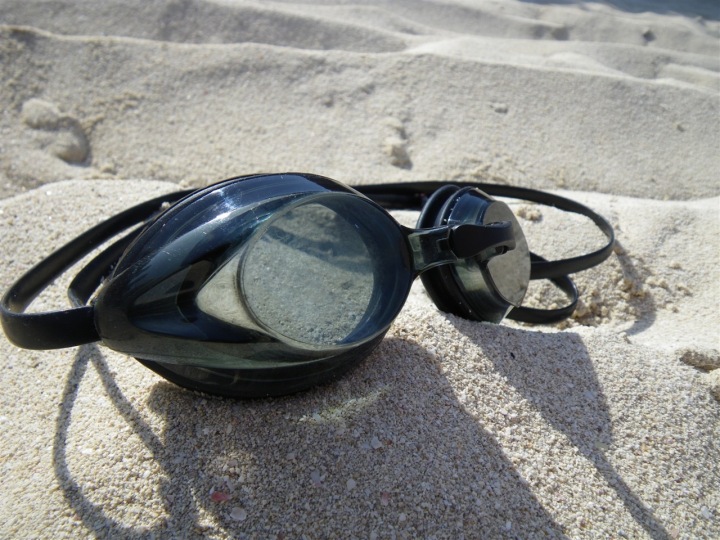 Eventually the sun went down though, so I headed upstairs.  My brother was busy taking sunset photos from our little deck.  He's just starting to use an SLR camera – but has gotten quite good at it pretty quickly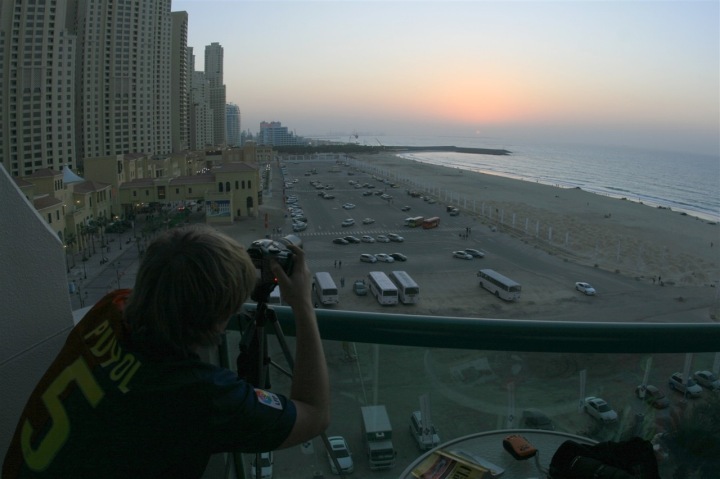 Here's one I snapped off on the way out the door: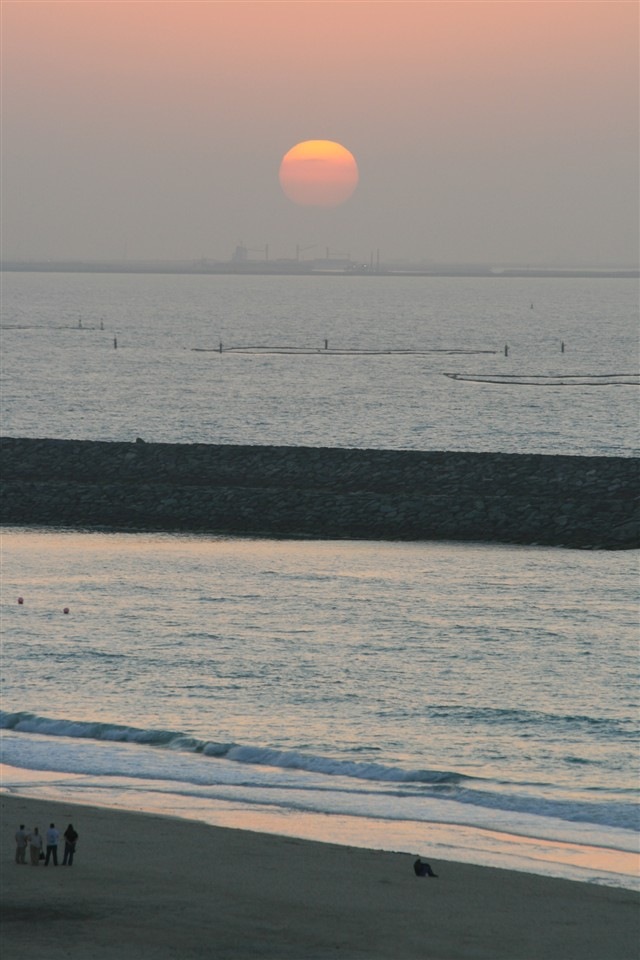 Where was I headed?  Well…a while back I was searching for a running race to do in Dubai while here, but couldn't find anything.  But I did find a local running club that had open training sessions.  From the website it looked like the run would be in a nice huge park (Safa Park) – like Central Park in the middle of the city – at night.  Sounds perfect.  I caught a taxi and headed over to the main park gates.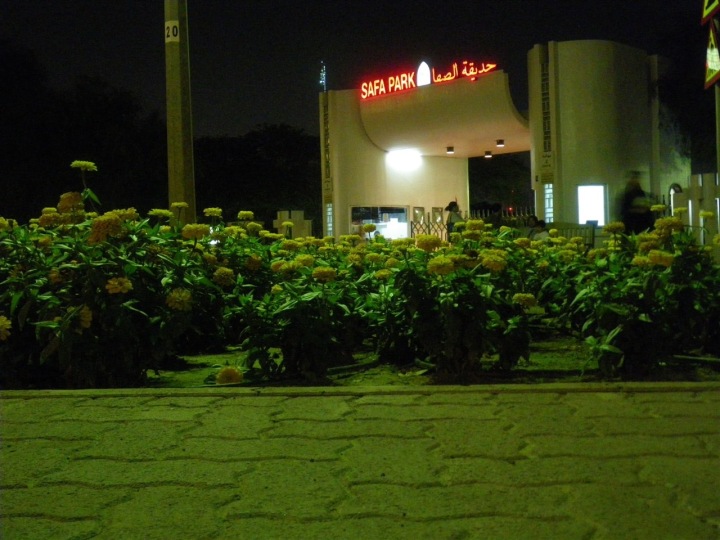 So I figured I'd be a casual run – probably because my running group in DC is a casual group. A nice run in the warm (and very humid) Arabian night.  Umm..it.was.not.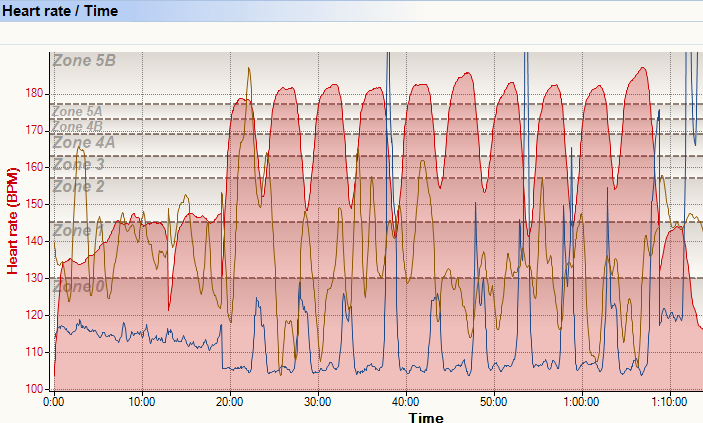 It was actually 10 x 3:30 (time) with 90 seconds rest.  The pace?  VO2MAX pace (5:50ish/mile).  It was rather tiring.  Especially for someone who basically hasn't run in 5 days.   And someone who is 'on holiday'.  Oh, here's the route we ran – mostly on grass, which was nice.  The park is incredible  – I'd highly recommend it if you're in Dubai.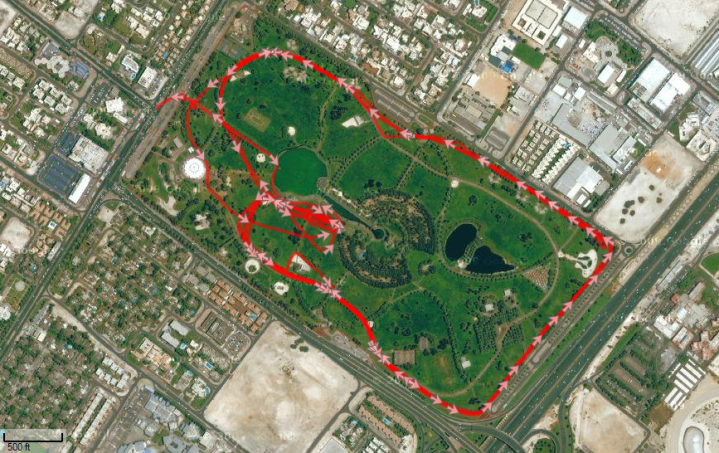 I did have a good time though.  The people were very friendly and were eager to chat.  There's also some fast ducks out here that were there (both male and female), which was pretty cool.
And here's me afterwards: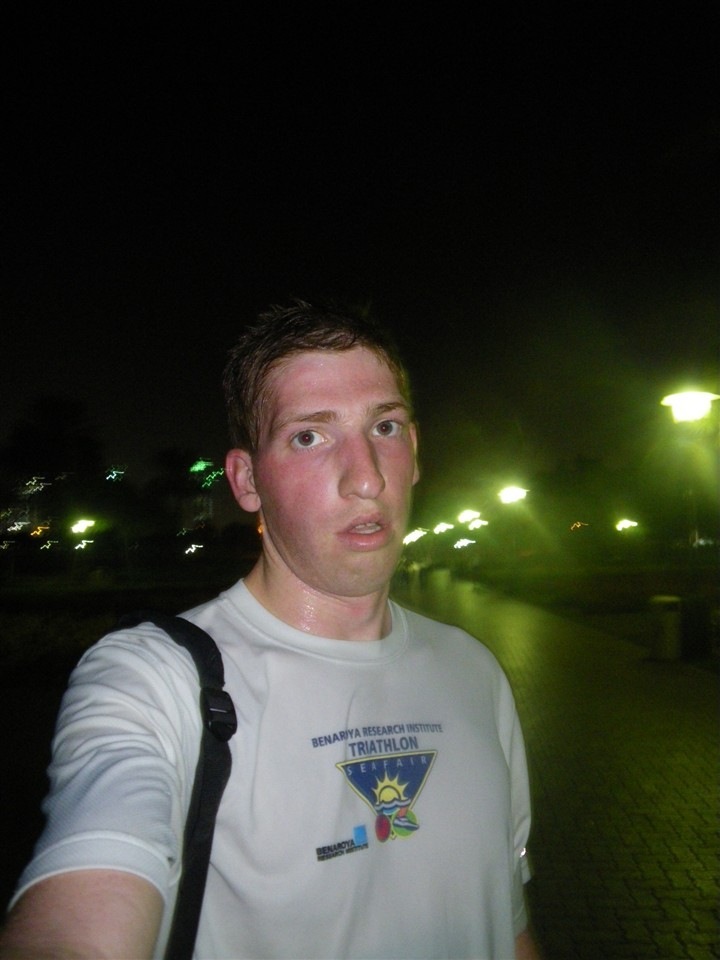 I got back to the hotel, ate, and collapsed asleep on the bed.  Now it's morning and we're headed out into the desert for a jam-packed day,