In an attempt to appease the blogosphere, I will try and make this weekend workout recap short.  Really…I promise Sarah and Peter.  So let's jump right in.
Saturday:
Continuing the week over week increase in swim time, I swam 1hr 50m non-stop yesterday at the outdoor pool (up from 1hr 40m last week).  No water breaks, no stopping, just swimming.  This netted me 7,000 yards.  Not too shabby.  I do find it funny that nobody joins me in my lane. 🙁  I think I'm going to make a little sign and post it at the end of the lane: "Really, I don't bite, just jump in and we'll split!".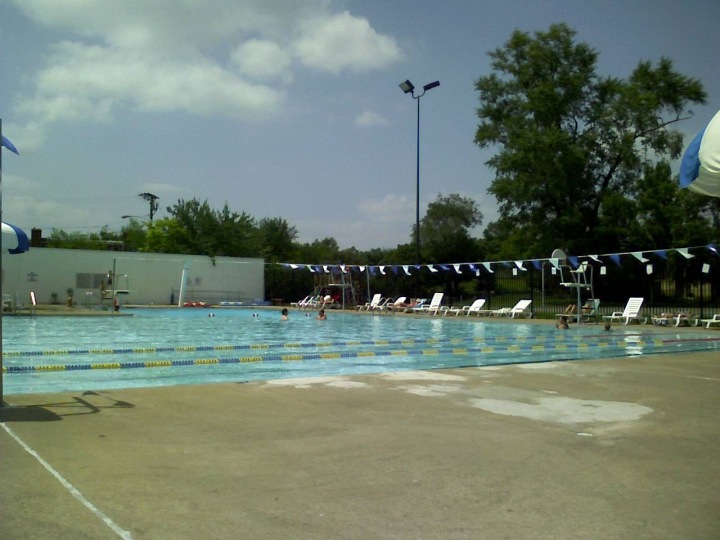 After the swim, I went out for a birthday celebration with my DC friends and then saw Dark Knight afterwards.  Good movie!
Sunday:
Back up to Skyline drive again for my last century ride this summer (well, other than the race itself).  I really upped the hydration yesterday, and today quite a bit.  And as a resultant I felt very very strong all the way through the ride.
Saw Boo-Boo again.  Well, first I saw all the stopped traffic – so I had to stop too.  Then I saw Boo-Boo.  I'm averaging about 70% on seeing a bear.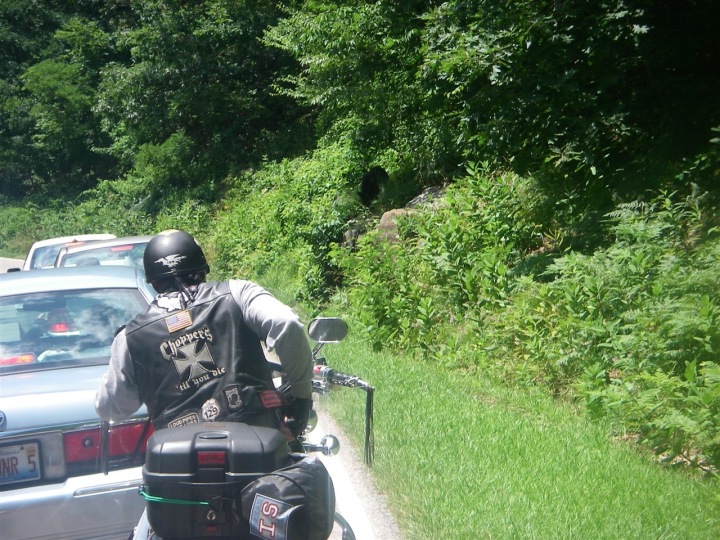 Like last time, he was busy munching on stuff near the roadway.  But as Xena pointed out to me, this means that he's not finding the food elsewhere.  Poor Boo-boo. 🙁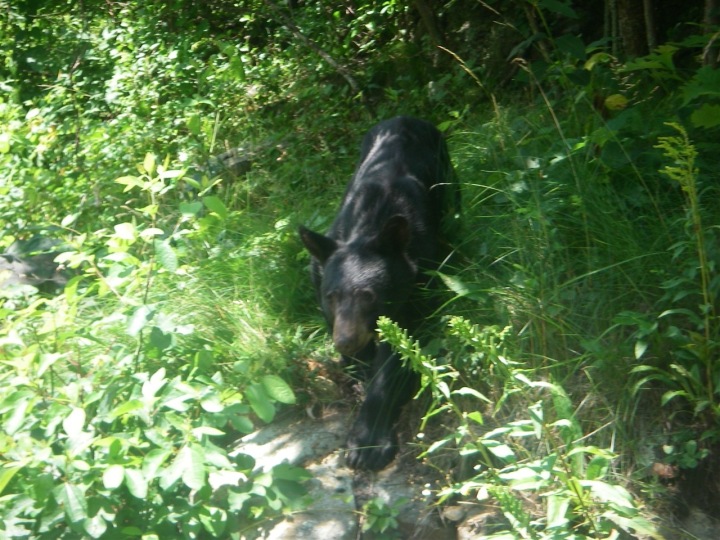 I did have a fair bit of fun pace lining it with some motorcycles at two different points.  Averaging 35-40MPH on some descents (although separated by a reasonable distance).  They found it entertaining too that I was able to hold speed with them.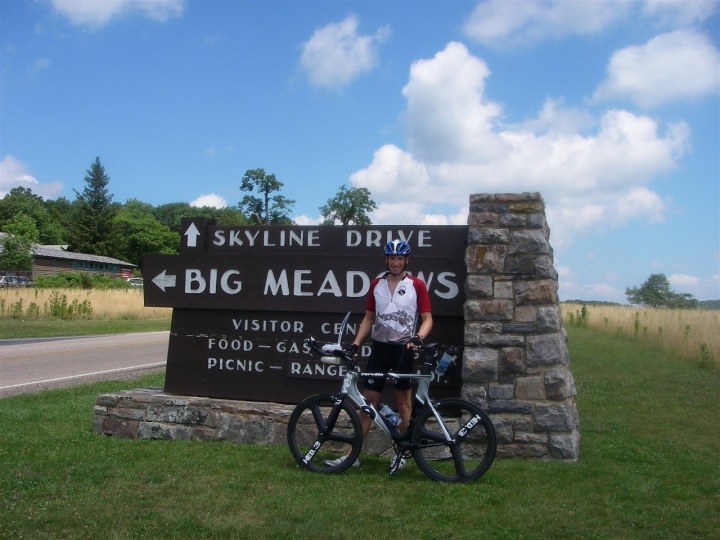 (Here's me at the turnaround point)
On the way back as I neared town I caught up to some cyclist dude (European accent, fwiw).  Except, he wasn't happy about me catching up.  I was just tooling along on the ascents in Z2, and he kept on looking over his shoulder and then standing up and pressing on hard and basically gasping for breath.  He was killing himself to try and gain ground.
I closed the gap back again on the flats mostly due to aero position.  He didn't say much.  Not very friendly, very unusual for up there. 
As we started cresting down a 4-5 mile descent section, I jumped ahead a bit to give some room as we were going 40-45MPH on twisty roads.  I figured he'd fallen back a few dozen yards.  Because of the windy roads, most folks take the whole lane on descents for safety reasons.
But what do I find on one of the turns?  This jack-ass sitting 1 foot to the left of my rear wheel.  W.T.F.?!?!?  This is not a Tour de France peloton, this is the Tour De Skyline drive and the Tour de Whole Flipping Lane.  I could have easily clipped him and taken out both me and him at 45MPH.  After that I just dropped back and let him hammer himself into the ground. Stupid cyclist.
At any rate… after that, I enjoyed the final screaming sections back into town and then knocked out the usual 5K brick.
There's not a lot of options to refuel post-ride in Front Royal.  McDonalds, Burger King, Red Neck Burgers, and Taco Bell.  I choose Taco Bell.  Four Soft Tacos fits perfectly in my helmet for easy controlled access on the ride home.  Oh, and I got chocolate milk at the gas station.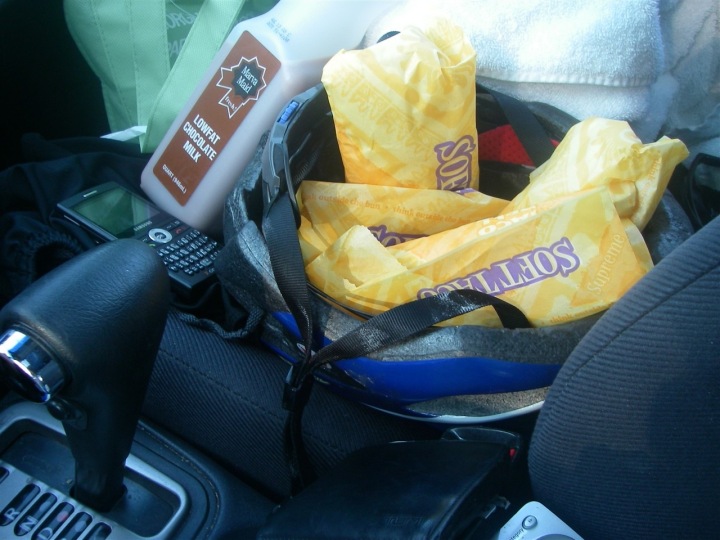 So there ya go, a condensed version.  Have a good week everyone!