Keepin' it charged, pedal powered
At the Ironman Rhode Island 70.3 Race Briefing they specifically highlighted that you aren't allowed to text or carry a mobile phone conversation while on the bike course.  The officials had noted they had given out penalties for that in some previous races.  Well, they better get out a whole stack of yellow and red cards after checking out this bike.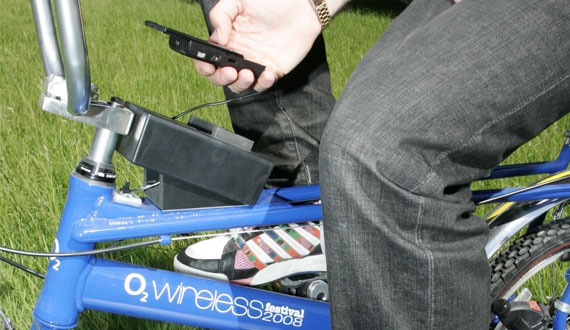 It's got a built in cell phone charger.  You pedal – it charges your cell phone.  Really, could it get any eco-friendly than that?
A TV Manufacture's Bike?
Well, this creation could only be outdone if Apple made a bike.  But TV manufacturer Panasonic has put together an hybrid electric bike that actually can go far enough to get you through a Half-Ironman.  The only trick?  Getting it past the officials.  The beach cruiser look might set you back a bit in that sneaky endeavor.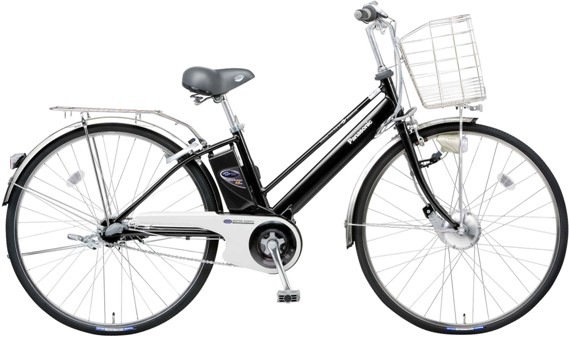 The Deep Freeze
Last but not least – we have my favorite – the Ice Cream Bike.  This one's a wee bit expensive though if you're just looking at haulin' around your stash of Ice Cream (or perhaps Sorbet in my case).  At a base price of $2,100 before options (ya know, the important stuff – like upgraded Bell Set and the Umbrella) – you'll be rivaling your tri bike's price once you get it fully kitted out.  Nutrition would not be a problem on this ride.