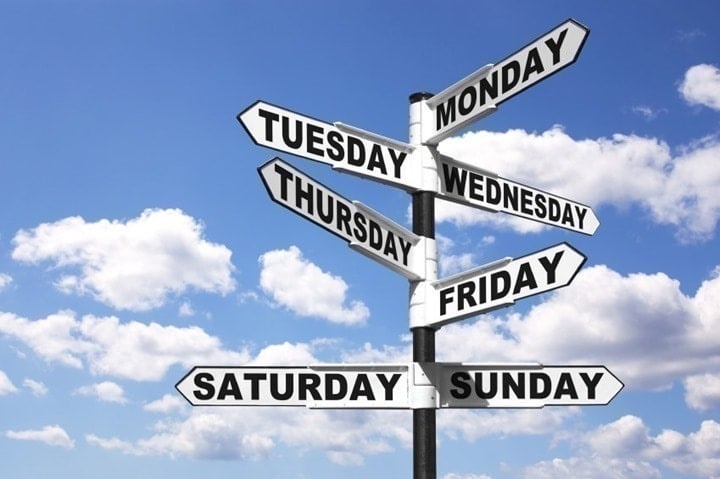 The Week in Review is a collection of both all the goodness I've written during the past week around the internet, as well as a small pile of links I found interesting – generally endurance sports related. I've often wondered what to do with all of the coolness that people write, and while I share a lot of it on Twitter and Facebook, this is a better forum for sending it on to y'all. Most times these different streams don't overlap, so be on the lookout at all these places for good stuff!
So with that, let's get into the action!
Sports Tech Deals:
Look, normally I'd have the tables of all the deals automagically populate in here, but there are still like 100+ items that are for sale, and frankly, you don't want that gigantic database here. However, you do still want those deals. So…ya know, hop to it. As always, using those links does help support the site. Especially if you buy the really expensive stuff. Or, just a lot of toilet paper from Amazon.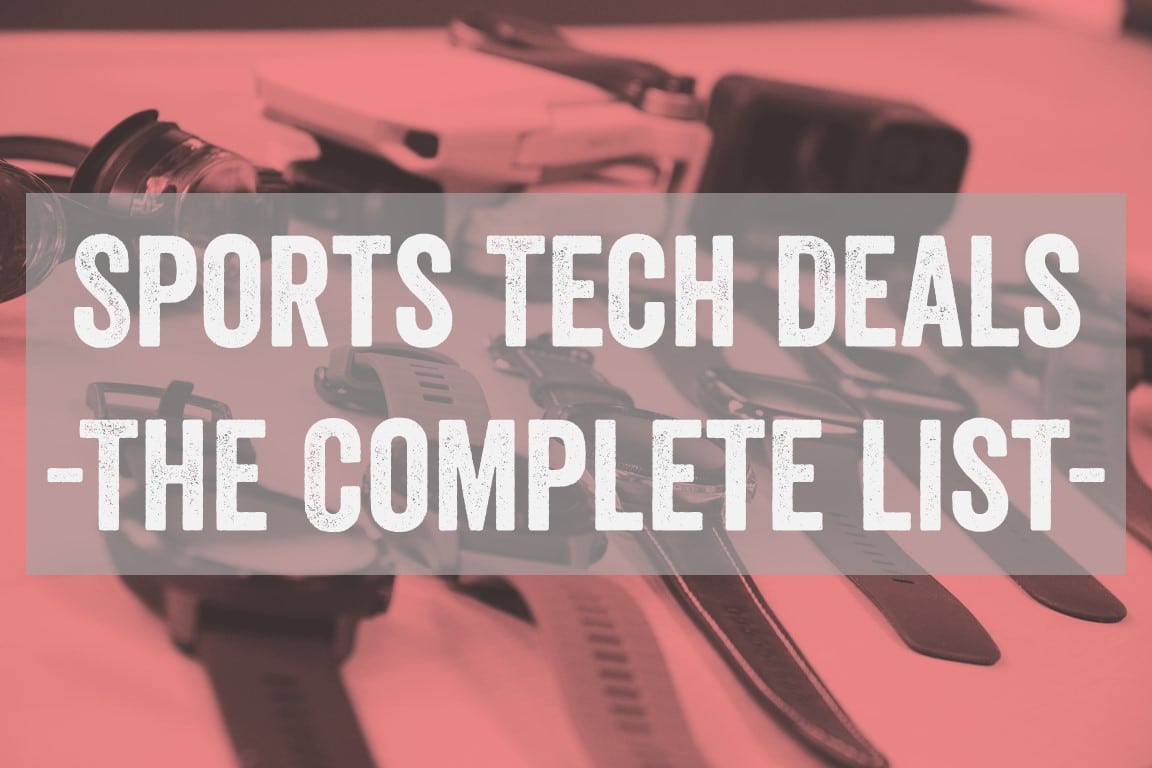 DCR Posts in the Past Week:
Here's all the latest on the site:
Tuesday: Apple Watch SE (2022/2nd Gen) In-Depth Review
Wednesday: DCR Open House Winter 2022 Photo Recap!
Thursday: Apple Watch Updates: Running Track Mode, Race Route, and Extended Battery Times
Friday: New Garmin Fenix 7/Epix/Enduro 2/MARQ 2: Beta Program Features Update!
YouTube Videos This Past Week:
Here's what hit the tubes over on the You of Tube, definitely don't forget to subscribe there to get notified of videos the second they hit!
Stuff I Found Interesting around the Interwebs:
Here's a not-so-small smattering of all the random things that I stumbled on while doing my civic duty to find the end of the Internet:
1) The Epicenter of Apple Watch Ultra Orange Bands: Seriously, all the orange! This is one of the coolest pics I've seen in a long time from a sports tech manufacturing perspective. Admittedly, the bar is pretty low. But the orange band of the Apple Watch Ultra has quickly become somewhat iconic, and to see the gazillions of threads swirling around is kinda neat. The linked tweet from Tim Cook above has a few more photos in that traffic-cone-orange thread factory.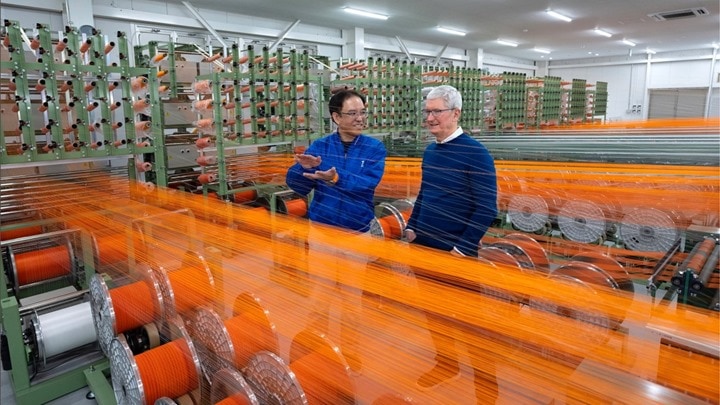 2) Tour of Zwift HQ: This is a nice quick tour of the Zwift HQ from the folks at Slowtwitch. I visited their old HQ pre-Covid, and this looks to be the new location now. It's good to see the variety of bikes and trainers in their workout room. Maybe one day I'll be in town to do an updated in-depth tour. It's been a while since I've done some of my behind-the-scenes HQ tours. There was Garmin, Polar, Adidas, Wahoo, Saris, Quarq, Suunto, and probably a few others. And most of those have had either significant revamps of their facilities, or moved entirely.
3) Skydio's new Dock: I meant to cover this the week prior, but, the week got out of hand. Now while this will likely be used heavily in areas like construction site inspections where a unit is simply left onsite to do daily/etc flyovers, I think it has super interesting scenarios in search & rescue – particularly in deeper backcountry areas. For example – the idea that a Skydio dock drone could be left at a ranger station (or refuge) up in high alpine area, is fascinating. While cellular signal would be an initial limitation, these days satellite internet connectivity is relatively cheap – especially in comparison to just a single helicopter or large-scale search & rescue ops. Putting up a helicopter for merely one hour a year would cover the entire cost of satellite connectivity, and likewise, even small solar panels/batteries could sustain an arrangement like this which isn't flying every day.
This would essentially extend the range of SAR ops significantly in areas that are otherwise hard to get to. Likewise, this also works in areas that are well connected but need scheduled sweeps. Take for example a ski area, which wants to have drones do a sweep of the slopes/nearby ravines at closing time. In many US resorts, that's done by ski patrollers. And certainly, I think that's super valuable. But there are obviously real-world limitations that patrollers won't always see people off the side of the slopes. Connect up a Skydio Dock with infrared camera, use their pre-programmed flight plans (search grids), and off it goes, trying to find a human, back and forth over the grid or specific 'more challenging' areas for patrollers to reach. Anyways, I think it's cool stuff. It's something as noted that Skydio has been touting for a while from a marketing standpoint, so it's good to see it's finally available.
4) Polar validity of Leg Recovery Test: A study was published showing that Polar's jump test for leg recovery seems to track well. This follows a study the week prior showing Polar's H10 was verified for ECG usage (only non-sport usage was studied for specifically "the evaluation of baseline rhythm, atrial fibrillation and premature contractions"). Of course, the H10 bit will surprise nobody, it's been a mainstay dependable/reliable/accurate strap since it came out in 2017.
5) Zwift adds new Fitness Metrics panel: This shows up on the website, and shows your estimated FTP, zMAP, and VO2Max. It also shows your estimated/suggested category. Ideally we'll see this in the companion app at some point, though, the VO2Max seems a bit quirky for me here. Almost all automated software platforms put me in the 56-58 realm, and the last time I tested was in the 60ish realm (admittedly, a while ago). Still, a score here of 46 seems bizarrely low.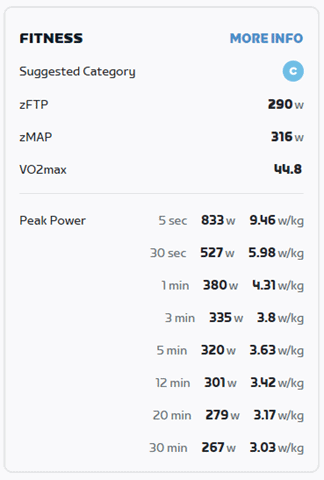 6) Training with Your Menstrual Cycle: While this is from Garmin's corporate blog, it seems relatively free of marketing outside the intro paragraph, and actually has proper reference links at the end, with a dozen published studies supporting the tables and details in the article. A good and quick worthwhile read.
7) DJI finally adds waypoint support to Mavic 3: The bigger news here isn't so much waypoint support to the Mavic 3 itself, but rather to the DJI Fly app. The last time DJI had waypoint support in consumer drones was on the previous DJI drone app, and once they cutover to the DJI Fly app, they never added it back. Prior to this it was basically offered on almost all drones. Here's to hoping we'll get back to that down the road.
8) AllGear Network gets $40M in funding round: AllGear network is sports gear review sites like GearJunkie, BikeRumor, etc… This successful funding round and rebranding is notable, mainly because it sits in contrast to the complete cluster-eff that is occurring within another major sports publishing network, that's likely to result in at least one major sports site going under. And, also sits in contrast to the ever-expanding layoffs and downsizing occurring around the sports tech landscape.
—
With that, thanks for reading!