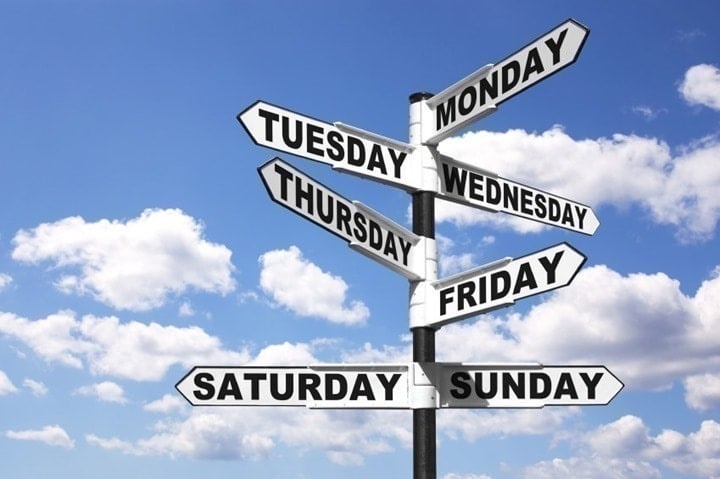 The Week in Review is a collection of both all the goodness I've written during the past week around the internet, as well as a small pile of links I found interesting – generally endurance sports related. I've often wondered what to do with all of the coolness that people write, and while I share a lot of it on Twitter and Facebook, this is a better forum for sending it on to y'all. Most times these different streams don't overlap, so be on the lookout at all these places for good stuff!
So with that, let's get into the action!
Sports Tech Deals:
We've got a handful of new deals this week, a pile from Garmin in the cycling realm, and then a pile from DJI in the everything realm. Garmin does often put cycling gear on sale this time of year, albeit it's far more rare for DJI to do the same this time of year.
Product

Sale Price

Amazon

Sale Notes

Garmin HRM-DUAL (ANT+/Bluetooth Smart Strap) - 35% off!
$69
$45
Amazon
This is Garmin's ideal strap if you just want an affordable dual ANT+/Bluetooth Smart option, especially when it's on sale like this - it really becomes the best deal out there right now for a multi-connection strap.
DCR Posts in the Past Week:
Here's all the goodness that ended up on the main page this past week:
Sunday: Week in Review–April 3rd, 2022
Monday: Oura Outlines Missing V3 Features Plan (And It's Not Good)
Tuesday: Whoop Exporting to Apple Health: Here's how it actually works
Wednesday: Power Meter Pedal Buyer's Guide: Garmin Rally vs Wahoo POWRLINK vs Favero Assioma vs SRM X-Power
Thursday: The New Stages Dash M200 & L200: Hands-On Details
YouTube Video This Past Week:
Here's what hit the tubes over on the You of Tube, definitely don't forget to subscribe there to get notified of videos the second they hit!
Stuff I Found Interesting Around The Interwebs:
Here's a not-so-small smattering of all the random things that I stumbled on while doing my civic duty to find the end of the Internet:
1) Peloton Expands Bike Leasing Program: Just a few weeks after they announced the program, they're already expanding it. I wouldn't be surprised to see companies like Wahoo, Garmin, or others follow suit here. It makes a lot of sense, especially as demand for some of these smart bikes starts to wane (for a variety of reasons).
2) Stages Does Crypto Thing: Look, I can't even figure out what this is all about. Apparently, in addition to a new crypto coin, there's also riding bikes on Mars. Perhaps if the weather gets bad enough later this week, I'll try and decrypt it. Or, I might just go for a real-life ride and eat ice cream afterwards instead.
3) Here's hoping Samsung doesn't make their new watches any bigger: I generally agree with this piece. I think (hope?) that there's more than enough options for larger watches out there. And it's certainly clear from the amount of feedback that I've seen on the Garmin Epix that people really want a Fenix 7S sized unit there too. I'm hoping in time that'll happen. Just a question of how much time.
4) Apple adds new structured workouts for post-pregnancy: This follows in line with other fitness companies adding workouts in that genre, which is good to see. Historically many companies have been hesitant to add workouts here, for various medical reasons/concerns. But I think most companies have found that, when done right – with a doctor's clearance, this is good for the majority of women.
5) COROS drops price of APEX Pro from $499 to $399, states the end is near for that line: I kinda appreciate that COROS is basically being upfront in saying that later this year, the COROS APEX Pro will go away, and that till then, you can get it for $100 off. COROS has done a good job in adding countless firmware updates to the COROS APEX Pro since it launched a number of years back. But it also should be remembered that for the last year, with the Garmin FR945 basically being at $499 (real-world street pricing), it wasn't super competitive price-wise against that. The APEX Pro's new $399 puts it in a far more competitive spot, especially with mapping (which the less expensive FR745 lacks).
6) Apple Maps Hiking Teams: This is interesting, not so much because Apple uses people hiking around with fancy camera/GPS backpacks – but because there's actually a second Apple page that lists not only where Apple does backpack data collection, but the exact regions that are planned for the upcoming months.
7) Why Race Fees Are Going to Increase: Here's a good look at the specifics of exactly which components are going up in price, and why – for both small races and big ones alike.
—
With that, thanks for reading!