Peloton's just announced a $300 discount for their base Peloton Bike, Peloton Bike+, and Peloton Tread units. However, this one is actually kinda interesting in how they're doing it – for two different reasons.
The first, is the fact that the base Peloton Bike is actually on sale. That's a rarity. Normally, when Peloton does discounts on their base Peloton Bike (which is usually just around the holidays), they do it off of bundles. So basically, the real-world discount isn't all that meaningful (virtually non-existent). This past Black Friday timeframe they did have real-world discounts on the Peloton Bike+ and Peloton Tread, which were quite meaningful (some $350 off the Bike+).
This puts the base Peloton Bike at $1,195, which is by far the lowest it's ever been. That makes the Peloton Bike+ at $2,195, and the Peloton Tread at $2,195. All of these have a $250 setup/delivery fee as normal.
However, the second part of this discount is the most interesting part: You have to ask an existing Peloton user for the discount code. The company says each Peloton subscriber/member will get five discount codes to give out. These are apparently "in the mail", and should show up in your inbox by this Saturday. I don't know why it takes so long for this e-mail to be sent, but hey, that's the way this rolls.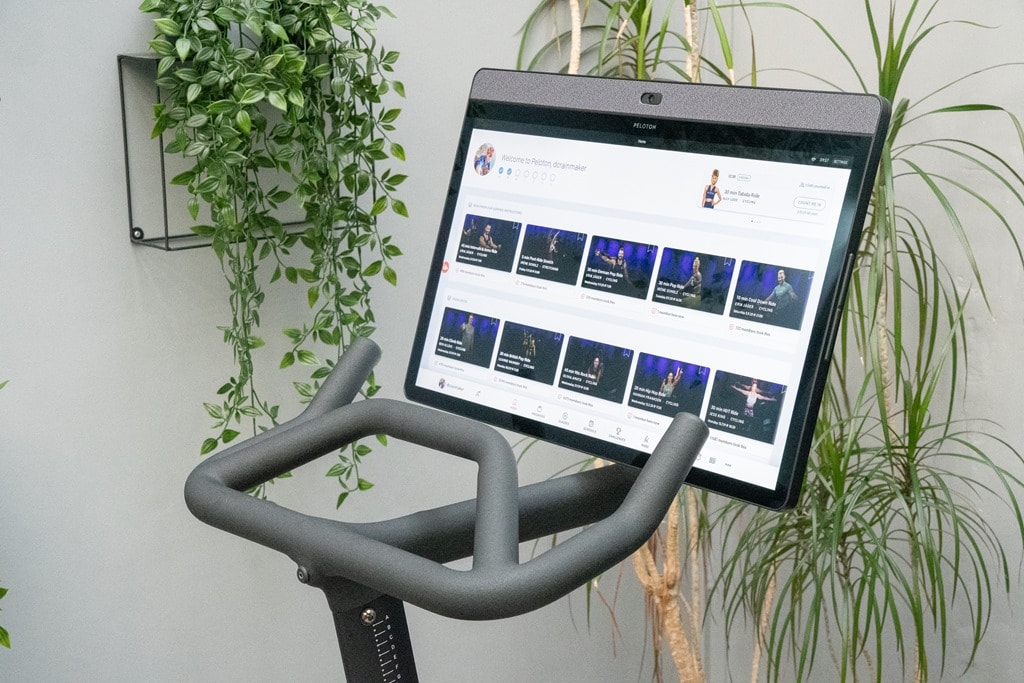 Your friend gives you said code, and then it's good for $300 off. Apparently, if your friend is really creative, they can actually give you two codes. Both the $300-off code, as well as their normal Peloton referral code. If they do that, the giver will receive $100 in Peloton apparel credits. The receiver though will only get the $300-off (not the usual $100 off accessories – they are not combinable). But I don't think anyone's gonna complain about that. Or…maybe they will. Point being, your friend gets $300 off, and you get $100 for some clothes to sweat in.
If you have multiple members of a household, each member gets 5 codes. Further, the codes expire March 21st, 2022. The exact discounts also vary by region. For the US it's $300, $350 (CA), £270 (UK), $450 (AU), and €250 (DE). There's a giant FAQ here with more information.
(Short version of my reviews between these bikes. Both my wife and I use the base Peloton Bike at home, usually at night/weekends. Whereas we have the Peloton Bike+ at the office. I'm totally happy to use either, though the power accuracy of the Bike+ is spot-on, whereas the base Bike is roughly +/- 5-8%. Both of us like and use the Peloton Tread, which we have at the office. As I've noted before, I tend to rotate between Peloton/Zwift/TrainerRoad through each week, depending on what I feel like doing. I generally do power-zone/structured workouts on Peloton. It's no different than any other power-based structured workout/platform, except there's music to match the intervals. As always, do not buy a Peloton bike if you want to use it with other platforms natively, since at this point there's no broadcasting/etc of power/cadence from Peloton to anything else.)
I suspect, this is probably just the first wave of attempts to slowly shift Peloton's price model. Their CEO said as such just two weeks ago during some interviews, talking about shifting the price from being the heavy upfront cost (plus the $40/month subscription), to a model that's more palatable upfront, with some change to the subscription cost longer term. We don't know what that is of course, but we do know that the Peloton Bike cost of goods is substantially below its retail cost with solid margins.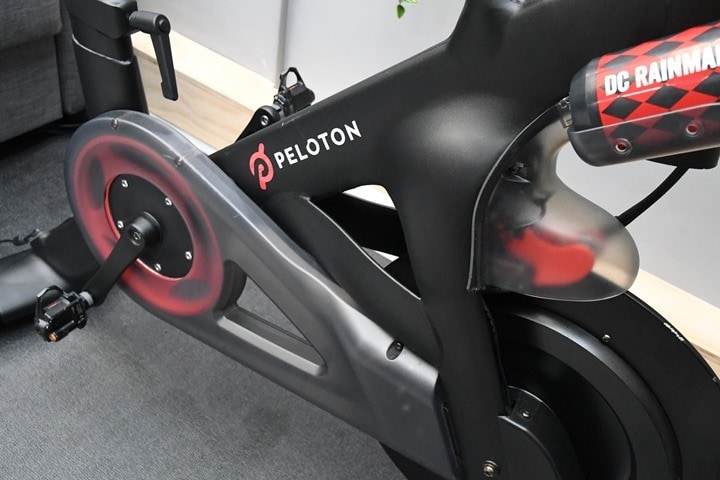 Peloton has also talked about how it might expand its platform in terms of other apps being able to run on the Peloton Bike. However, they haven't discussed one rumored idea which is the inverse – putting the Peloton platform on other bikes (e.g. an iFit bike). While anything is possible, I don't see them getting out of the hardware business anytime soon. As any actual real-world Peloton owner can attest to, the hardware *IS* core to their secret sauce. The instructors are critical, but it's the fact that the hardware "just works" that keeps Peloton's subscription renewal rates at the insane levels they are (99.2%/month)
Anyways, with a new CEO and new ideas on directions – it'll be super interesting to see how things shape up over the next 8-12 months. As much media swirling as there ends up being on Peloton, the reality is that nobody is growing as fast as them. Their latest quarter (posted three weeks ago), had them gain 275,000 hardware (Bike/Tread) subscriptions (meaning, they sold hardware with those subs) – putting the total Peloton hardware subscribers at 2.77 million. However, that's only a portion of the paying Peloton base, there's another 862,000 paid app-only subscribers as well (for comparison, that smaller portion alone is likely in the same ballpark as Zwift).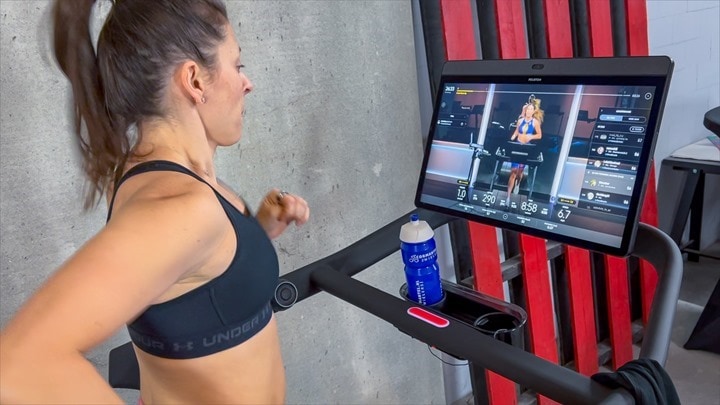 Of course, no matter how many users you have, if you're spending too much money – it's still not financially successful. In theory, Peloton's recent financial changes (notably the firing of thousands of delivery employees to shift to a 3rd party vendor), will accomplish some of that. Given Peloton posted their 2nd highest revenue-quarter ever, they've at least got the income part largely figured out. Again, it'll be interesting to see later this year how that ends up looking in reality. In the meantime, this post written a few weeks ago by a journalist was a good discussion of Peloton Media Drama.
In any case – I thought the approach to the discount was interesting, if not a bit unusual, and worth sharing. I suspect most people that are considering buying a Peloton Bike or Treadmill, know a friend or such that you can request the discount+referral codes from. In the event you still don't, at some point I'll get my codes once Peloton's carrier pigeon e-mail arrives, and I can probably help out a few people. Just hit me up using the contact form.
With that – thanks for reading!