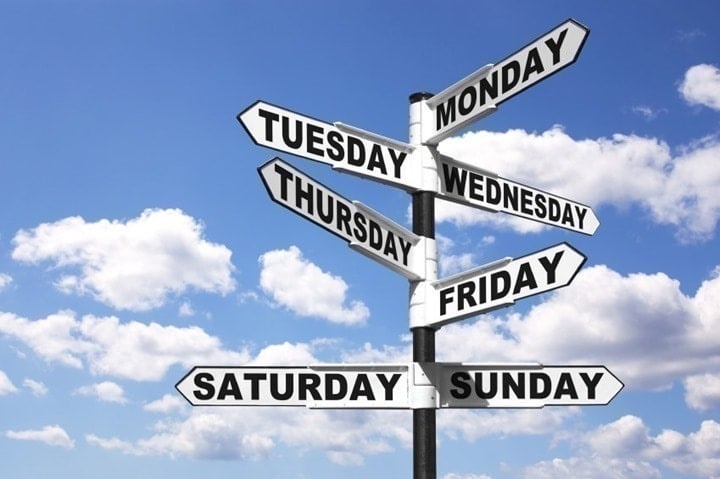 The Week in Review is a collection of both all the goodness I've written during the past week around the internet, as well as a small pile of links I found interesting – generally endurance sports related. I've often wondered what to do with all of the coolness that people write, and while I share a lot of it on Twitter and Facebook, this is a better forum for sending it on to y'all. Most times these different streams don't overlap, so be on the lookout at all these places for good stuff!
So with that, let's get into the action!
Sports Tech Deals of Note:
Ok, not much left this week. Sorta a lull. But hey, if ya need a GoPro Hero 8 Black or AirPods, it's still on sale!
Product

Sale Price

Amazon

Other site

Sale Notes

Apple Watch Series 8 - $60 off
$399/$499 (cellular)
$329
Amazon
This is pretty much the normal price, almost perpetually on-sale for this amount on Amazon.
Apple Watch Ultra - $98 off!
$701
Amazon
⚡This is the lowest price to date on the Apple Watch Ultra we've seen since launch!
Garmin HRM-DUAL (ANT+/Bluetooth Smart Strap) - 35% off!
$69
$45
Amazon
This is Garmin's ideal strap if you just want an affordable dual ANT+/Bluetooth Smart option, especially when it's on sale like this - it really becomes the best deal out there right now for a multi-connection strap.
Garmin Instinct 2 Series - $100 Off
From $249
Amazon
REI
⚡The Instinct 2 base is from $249 (on Amazon), a very solid deal - especially with all the major software updates it's had over the last year. A very strong deal.
Garmin Instinct Crossover - $100 cheaper now
$399
Amazon
While this watch just came out two months ago, it's now been price-reduced by $100. In fact, Garmin actually seemed to test the new lower price about a month ago in a temporary sale, and clearly the reduced price worked out. Thus, the official retail price is now $399 for the base, and $449 for the Solar.
Garmin Venu 2 Plus - $50 off!
$449
$399
Amazon
Garmin Venu 2/2S - $100 off
$299
Amazon
REI
Garmin Vivoactive 4 - $100 off
$299
$199
Amazon
REI
This watch is *well* past its prime, now coming up on 4 years old, but hey, I guess if you've decided it's the watch for you now - it's on-sale (again - apprixmately the 32nd time).
Samsung Galaxy Watch5 Pro - $100 off
$399
Amazon
This watch is somewhat always on sale, but hey, it's still on-sale.
DCRAINMAKER.COM Posts in the Past Week:
Here's all the goodness that ended up on the main page this past week, as noted last week, I planned for this past week to be pretty quiet as I prep for this upcoming week
Sunday: Week in Review–August 30th, 2020
Tuesday: Garmin Launches Clipboard App For Coaches: Here's how it works
Thursday: COROS Pace 2 In-Depth Review: A $199 Multisport watch with Running Power
Stuff I Found Interesting Around The Interwebs:
Here's a not-so-small smattering of all the random things that I stumbled on while doing my civic duty to find the end of the Internet (and in this case, some of these are from the past few weeks to clear out the backlog):
1) Behind the scenes with Week 1 of the Tour de France: Good snippets of videos from beyond the fence lines this year, which would have undoubtedly required an immense amount of coordination with the teams to get the video clips (as media wouldn't have been permitted to get them in these spots) and then atop that consolidate all these otherwise uncoordinated bits into a cohesive story that actually makes sense. Super impressive.
2) Peloton appears set to launch cheaper treadmill, more expensive bike: It's been long rumored (nearly a year) that Peloton was looking to offer the treadmill at a more appealing price point. Inversely, it sounds like a bike with a bigger and tiltable display is on the way. This makes sense in normal years, but given Peloton is already having significant issues keeping up with demand – I'm a bit more perplexed on the bike piece.
3) How the original Apple Watch was hidden: Turns out, as an iPod. These days, that'd gather more attention than just an Apple Watch out in the open.
4) More Q2 Wearables Sales Stats: This time for so-called 'wearable bands' for North America specifically, which appears to be anything inclusive of watches (but not things like headphones/etc…). Either way, once you make the category more broad than purely smartwatches, then we see Fitbit ahead of Garmin/Samsung, versus lower than Garmin. Of course, Apple still leads. As I've oft noted, the definition of smart watch, band, etc… seems to change with the wind, dependent on the message that whichever firm is putting out the report wants to convey.
5) Zwift Steering Exclusivity Workaround: Sports tech industry's Uncle Keith has once again shaken things up, this time illustrating why open standards are always better than closed proprietary exclusivity. In this long video (definitely for geeks), he shows under the covers how the Elite Sterzo Smart communicates with Zwift for steering, and how to build our own Zwift steering device.
6) DJI Mavic Air 2 Component Teardown: Speaking of tearing things apart, a complete breakdown of the components of the DJI Mavic Air 2 shows that the vast majority of the components are off the shelf, even apparently using common smartwatch GPS chipsets. Though, I couldn't find the exact chipset that was used. Apparently the cost of goods for the Mavic Air 2 is $135 (it sells for $799USD).
7) Garmin launches Catalyst performance driving display thingy: I mention this, not because I care about the product (I don't, I don't even own a car – let alone a race car) – but actually it's notable in the context of the Garmin MARQ series. You'll remember when Garmin launched the MARQ series they basically launched one SKU per division in Garmin (Boating, Outdoors, Fitness, Automotive, Aviation). At the time, all of them made sense, except when it came to the automotive one it wasn't just regular car driving things, but rather race-track focused (versus normal car stuffs). Garmin had never done that before, so in some ways it was out of left field. This product shows you basically Part 2 out of what I presume is a long product path towards building an entirely new category. Similar to what we saw with diving for example, though, that seems to have stalled a bit. Anyway, I thought it was randomly notable. Also – it kinda looks like Best Bike Split for race cars.
Sports Tech Device Firmware Updates This Week:
Each week I quickly highlight some of the new firmware, app, software, and website service updates that I see go out. If you're a sports technology company and release an update – shoot me a quick note (just one-liners are perfect, or Tweet it at me is even better) and I'll make mention of it here. If I don't know about it, I won't be able to post about it. Sound good?  Oh – and if you want to get a head start on things, this page is a great resource for watching Garmin, Wahoo, Polar, and a few other firmware updates.
Garmin Forerunner 45 Beta Firmware Update: Bluetooth Stability improvements.
Garmin Fenix 5 Plus Series Firmware Update: Fixed battery drain issues after music playback
Garmin Instinct Solar Firmware BETA: Various fixes.
Lezyne Year 10 Firmware Updates: Maybe, the updater got updated, but it's not clear from the site whether any updates were with it.
Stages Power Meter Firmware Update: Largely performance and handling related improvements.
Wahoo ELEMNT/BOLT/ROAM Firmware Update: Stability improvements.
—
With that – thanks for reading!