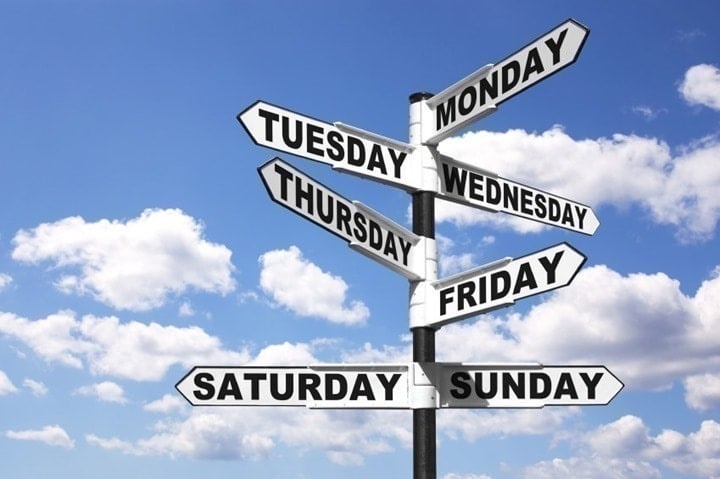 The Week in Review is a collection of both all the goodness I've written during the past week around the internet, as well as a small pile of links I found interesting – generally endurance sports related. I've often wondered what to do with all of the coolness that people write, and while I share a lot of it on Twitter and Facebook, this is a better forum for sending it on to y'all. Most times these different streams don't overlap, so be on the lookout at all these places for good stuff!
So with that, let's get into the action!
Sports Tech Deals of Note:
Ok, not much left this week. Sorta a lull. But hey, if ya need a GoPro Hero 8 Black or AirPods, it's still on sale!
Product

Sale Price

Amazon

Sale Notes

Garmin HRM-DUAL (ANT+/Bluetooth Smart Strap) - 35% off!
$69
$45
Amazon
This is Garmin's ideal strap if you just want an affordable dual ANT+/Bluetooth Smart option, especially when it's on sale like this - it really becomes the best deal out there right now for a multi-connection strap.
DCRAINMAKER.COM Posts in the Past Week:
Here's all the goodness that ended up on the main page this past week, as noted last week, I planned for this past week to be pretty quiet as I prep for this upcoming week
Sunday: Week in Review–August 23rd, 2020
Monday: Behind The Scenes: Super League Pro Triathlon on Zwift–How it all works
Tuesday: Hammerhead Karoo 2: Hands-On Details & First Rides
Tuesday: Fitbit Announces Fitbit Sense Smartwatch: Dives far deeper towards health metrics
Tuesday: COROS Pace 2 Hands-On: A $199 Multisport watch with Running Power
Thursday: Garmin Rolls Out Ability to Pause Training Status
Like I said, it was gonna be busy. It's gonna be like this for the next few weeks. And, a few 'hopeful' things didn't quite make the cut for last week. They'll spill into this week.
YouTube Videos This Past Week:
Here's what hit the tubes over on the You of Tube, definitely don't forget to subscribe there to get notified of videos the second they hit!
Stuff I Found Interesting Around The Interwebs:
Here's a not-so-small smattering of all the random things that I stumbled on while doing my civic duty to find the end of the Internet:
1) Amazon Halo Wearable Announcement: Like most people, I'm part curious, and part side-eye to the wearable that listens to your voice. While this type of device realistically won't capture my specific workout needs, I am curious from a review standpoint. There's been a lot said about the device, but honestly, most of what has been said is easily disproven (no, you don't take naked photos…but yes, the microphone is listening all the time…but also yes, you can physically turn that off if you want). I'm not entirely sure yet what part of the market this will impact. Sure, Fitbit is the most obvious. But I don't think it takes much of a chunk (if any) from Apple, Garmin, or others. At least not at this point. But if we know anything about Amazon we know that this is only the beginning. And some of the integration at scale is super interesting – such as their plans to create 'Labs' like projects with health/medical institutions (similar to what Apple does), to get mass participation. Anyway, review eventually, whenever I get a device.
2) The Best Indoor Smartbike Non-Review Ever: The Bowflex VeloCore is…umm…something else entirely. Eschewing power output and other cycling focused metrics it…err…wiggles. I suppose they'd prefer the term 'sway'. Or 'tip'. Or…I have no idea. But, what I do know is that Iain Treloar absolutely nailed this piece.
3) An exercise in pointlessness: Emma Pooley on her world-record Everesting: For the most part, I've ignored the whole Everesting 'thing' lately. Perhaps because I live in a spot where it'd require about 578 repeats of the largest climb near me. However, if you're like me, then this is the piece to read. Not because it'll inspire any desire to Everest yourself, but because Emma's like Iain, an awesome writer that has an astounding way with words. Seriously, just go read it.
4) A Rare Peek Inside a DJI Drone Factory: This is pretty crazy, especially the point where the drones are automatically triggered to fly off the assembly line (literally) for a series of automated tests.
5) Zwift's New Pace Partners: While bots aren't new to Zwift, and while I thought this concept would be stupid at first glance – I actually kinda like the idea of joining a pace partner for a given wattage target. When I look to do a Zwift ride I usually glance at the schedule and then realize I've supposedly got 3 mins to make the race start…while I'm still sitting on the couch in street clothes and my bike isn't even on the trainer. The idea of an 'always-on' group ride is interesting. Will probably give it a whirl this week.
6) Into aero testing? Then here's a quick survey (under a minute) for you to help out the GoldenCheetah folks work on their AeroLab 2.0 and prioritize features.
Sports Tech Device Firmware Updates This Week:
Each week I quickly highlight some of the new firmware, app, software, and website service updates that I see go out. If you're a sports technology company and release an update – shoot me a quick note (just one-liners are perfect, or Tweet it at me is even better) and I'll make mention of it here. If I don't know about it, I won't be able to post about it. Sound good?  Oh – and if you want to get a head start on things, this page is a great resource for watching Garmin, Wahoo, Polar, and a few other firmware updates.
Garmin Fenix 6 & MARQ Series Firmware Update: Added FE-C support, live event sharing, course live track, and pause training status, along with a pile of other features.
Garmin Forerunner 645 Firmware Update: Holy crap, it got an update! I mean, no new features. But it does fix a few things.
GoPro Hero 8 Black Firmware Update: Adds webcam mode for Mac (and beta for PC), also enables HyperSmooth 2.0 High & Boost modes to more resolutions. Most notably Boost is now supported in SuperView.
Wahoo ROAM/BOLT/ELEMENT Firmware Update: Di2 related bug fix
—
With that – thanks for reading!