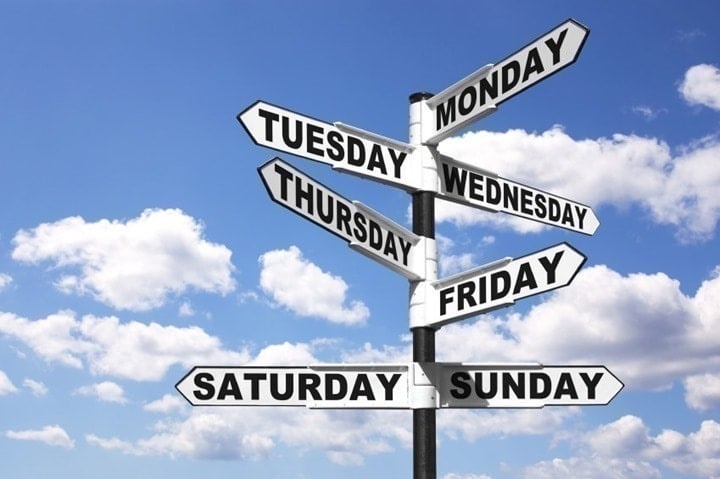 The Week in Review is a collection of both all the goodness I've written during the past week around the internet, as well as a small pile of links I found interesting – generally endurance sports related. I've often wondered what to do with all of the coolness that people write, and while I share a lot of it on Twitter and Facebook, this is a better forum for sending it on to y'all. Most times these different streams don't overlap, so be on the lookout at all these places for good stuff!
So with that, let's get into the action!
Sports Tech Deals of Note:
Ok, not much left this week. Sorta a lull. But hey, if ya need a GoPro Hero 8 Black or AirPods, it's still on sale!
There are no deals currently.
DCRAINMAKER.COM Posts in the Past Week:
Here's all the goodness that ended up on the main page this past week, as noted last week, I planned for this past week to be pretty quiet as I prep for this upcoming week
Monday: Week in Review – August 17th, 2020
Wednesday: Garmin Shows off Smart Trainer Integration on Fenix 6 & Forerunner 945
Friday: Suunto Rolls Out New Popular Routes & Starting Points App Features
So hold onto your hats folks, we're in a for a wild week ahead…
Stuff I Found Interesting Around The Interwebs:
Here's a not-so-small smattering of all the random things that I stumbled on while doing my civic duty to find the end of the Internet (and in this case, some of these are from the past few weeks to clear out the backlog):
1) Ghost Pacer Heads Up Display Augmented Reality Glasses For Running: These glasses use augmented reality to see a virtual pacer overlaid onto the real terrain. It's also probably easier to watch their video on their Kickstarter page. I've got a long history with trying out various glasses/goggles/etc for sports. I think this is a tough pitch, less because of the tech, and more just the Kickstarter timelines. Delivery of July 2021 is basically saying in Kickstarter lingo 'Maybe early 2022', which…is like five pandemics from now.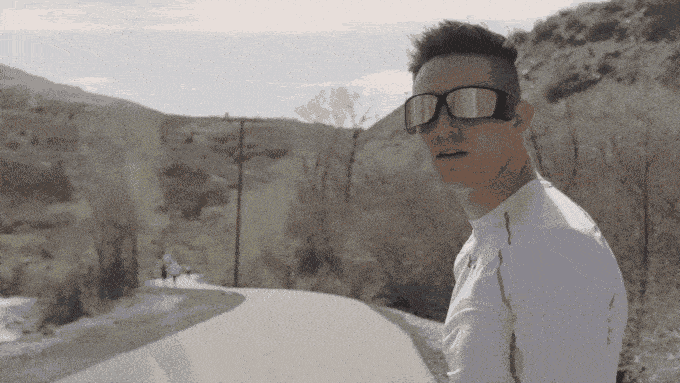 2) The Tour de France Starts Next Week – But Should It? Of course not, but that won't stop it. I won't be going this year – the first time in nearly a decade. I just don't think it's right to go at this point and add to the 3,000+ staff/riders/media/support organization situation that meanders across France for thousands of miles. Also, with access highly restricted (no team bus access even for media this year), there's little reason to go for what I tend to cover (the tech). There's always next year…hopefully.
3) The Case of the Top Secret iPod: This is just geeky interesting. Plus, remember Nike Running on the iPod with the old footpod? See, now it's vaguely sports tech related.
4) Zwift Enrolls Ambassadors for Paid Support Tier: This actually might make sense. While these people won't have access to personal information, they can easily help with the umpteen million questions on what a burrito is, and which way you stick your ANT+ dongle.
5) Apple Watch Continues to Dominate Smartwatch Sector: Though, Garmin now takes nearly 10% of the market, coming in at #2 – surpassing Samsung and others. As a reminder, the official and singular definition of a smartwatch is simply "one that supports 3rd party apps". At least according to IDC, which isn't the publisher of this study, but hopefully at least these groups can coordinate that definition this year. As always, that definition changes on a yearly basis, often to support whatever agenda said research firm wants to further.
6) Early findings from Fitbit COVID-19 Study with 100,000 participants: As with the other studies from wearable companies I've linked to, this doesn't mean they can predict whether you have COVID-19, but it's still interesting to see what companies are doing in this space. In this case, these specific metrics would do more or less the same thing for numerous other illnesses. However, their detailed symptom tracking of the 1,000 people who did test positive for COVID-19 was also super interesting (more of that data linked above).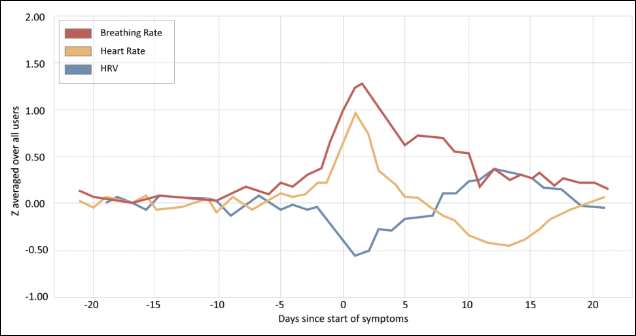 7) 2022 Tour de France Rumored to have 1-week Women's Edition: This would be a major step up over the last few half-hearted variants. Though, I'd prefer to see it run concurrently, as by the end of the Men's Tour de France, the media covering such an event simply don't care anymore. Running it concurrently (perhaps on week two) would make it easier for media coverage.
8) Random Tidbit Time: In the 1989 Cycling Tour de Trump (an actual cycling event), one of the Dutch teams was sponsored by a brothel. No kidding. Photo of said team (totally safe for work) at the Tweet above.
Sports Tech Device Firmware Updates This Week:
Each week I quickly highlight some of the new firmware, app, software, and website service updates that I see go out. If you're a sports technology company and release an update – shoot me a quick note (just one-liners are perfect, or Tweet it at me is even better) and I'll make mention of it here. If I don't know about it, I won't be able to post about it. Sound good?  Oh – and if you want to get a head start on things, this page is a great resource for watching Garmin, Wahoo, Polar, and a few other firmware updates.
Garmin Edge 530/830/1030/1030 Plus Firmware Update: A boatload of fixes/tweaks, new workout menu functionality, as well as various other minor changes. It's a huge list though.
Garmin Forerunner 45 Firmware Update: Bug fixes.
Garmin Forerunner 245 Firmware Update: Bug fixes and added LiveTrack Course Display, plus other tweaks.
Garmin Forerunner 945 Firmware Update: Same as FR245 but also added Smart Trainer integration as noted in my main post earlier this week. Also, a bunch of other fixes/improvements.
Garmin Instinct Firmware Update: Mostly minor tweaks.
Garmin Instinct Solar Firmware Update: Added a number of minor things, including battery % in main menu (previously only showed when charging)
Wahoo ELEMNT/BOLT/ROAM Firmware Update: Stability improvement and wheel circumference for LEV
—
With that – thanks for reading!