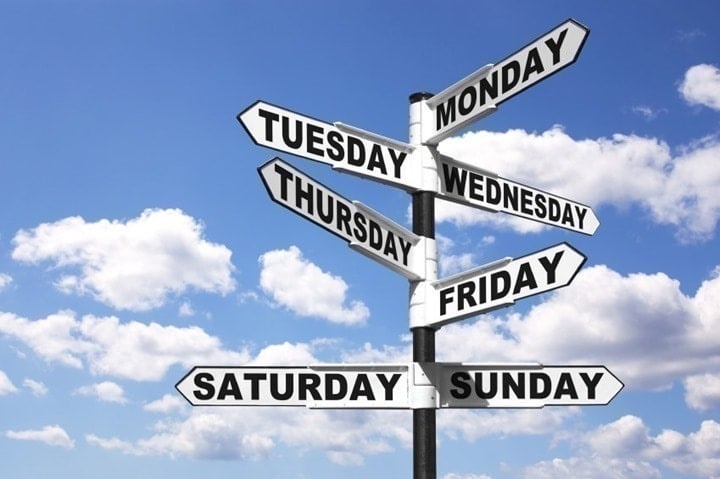 The Week in Review is a collection of both all the goodness I've written during the past week around the internet, as well as a small pile of links I found interesting – generally endurance sports related. I've often wondered what to do with all of the coolness that people write, and while I share a lot of it on Twitter and Facebook, this is a better forum for sending it on to y'all. Most times these different streams don't overlap, so be on the lookout at all these places for good stuff!
So with that, let's get into the action!
Sports Tech Deals of Note:
Ok, not much left this week. Sorta a lull. But hey, if ya need a GoPro Hero 8 Black, it's still on sale!
Product

Sale Price

Amazon

Other site

Sale Notes

Apple AirPods Pro - $50 off!
$249
$197
Amazon
Apple AirPods with Wireless Charging Case - $50 Off!
$149
Amazon
⚡ I use AirPods primarily when I'm travelling just to listen in airports, planes, etc... I don't tend to use these for workouts due to them falling out. Personally, I just use the basic model.
Apple Airpods (2nd Gen) - $30 off
$159
$119
Amazon
I use AirPods primarily when I'm travelling just to listen in airports, planes, etc... I don't tend to use these for workouts due to them falling out.
Apple Watch Series 6 - 40mm RED - $70 off
$399/$499 (cellular)
$329
Amazon
This is a very solid deal on the Apple Watch Series 6.
Fitbit Charge 4 - $50 off!
$149
$99
Amazon
REI
Currently the best deal we've seen to date, matching only the Black Friday deal last fall.
Fitbit Versa 3 - $50 off
$229
$179
Amazon
REI
This is the first time the Versa 3 has been on sale.
Garmin Forerunner 245 - $50 off
$299/$349
$249
Amazon
REI
Both the Forerunner 245 is on sale for $50 off. While not a huge sale, it's actually the lowest we've seen either product priced to date.
Garmin Forerunner 245 Music - $50 off
$299
Amazon
REI
Both the Forerunner 245 Music is sale for $50 off. While not a huge sale, it's actually the lowest we've seen either product priced to date. The FR245 Music supports Spotify, Amazon Music, and other streaming platforms.
Garmin Forerunner 45/45S - $50 off
$199
$149
Amazon
Backcountry
If you're looking for a runners focused watch, this is a pretty good deal, about 25% off. The FR45 basically packs all the features of the previous generation FR235...just now in the FR45 series.
Garmin Forerunner 935
$499
$269
Amazon
⚡ Sure, it's not the latest edition, but the FR935 is the staple of many triathletes and runners, and it still an incredibly solid watch. We saw this a bit lower last summer on Amazon Prime Day ($239) - but beyond that, this is pretty darn low. Also, I say $100-$200 off, because the 'base' price fluctuates a bit these days. Sometimes retail is $399 sometimes $499.
Garmin Forerunner 945 - $50-$80 off
$599/599EUR
$519
Amazon
Backcountry
Not a bad deal, the price seems to fluctuate between $50 off (official Garmin sale price currently), and $75-$80 off (unofficial sale price).
Garmin Instinct - $80 off
$299
$169
Amazon
This is a pretty strong price, though over time the pricing norms have as slowly dipped further and further.
Garmin Vivoactive 4/4S - $80 off
$299
$269
Amazon
This is Garmin's current offering to compete with the Apple Watch series (alongside the Garmin Venu), and this is a good price, though, it does go lower from time to time (not since Black Friday 2020).
Garmin Vivofit Jr. 2 - Incl Disney/Avengers/Star Wars variants ($20 off)
$79
$49
Amazon
These are Garmin's kids activity trackers, and what both of my two oldest daughters wear daily (princess and Disney edition variants).
GoPro Hero 9 Black - $50 off
$399
Amazon
REI
⚡ This is the camera I use for all my daily shooting during sports. Actually, I've bought a few of them. Note that if you're a GoPro Plus Subscriber, then it's a bit cheaper at $349 from GoPro directly, but otherwise, it's $449.
Samsung Galaxy Watch 3 - 43% off
$238
Amazon
This is the lowest price I've seen on the Samsung Galaxy Watch 3, which typically is 'only' on sale for about 30% off.
Suunto 7 Wear OS Watch - $60 off
$399
$339
Amazon
The Suunto 7 floats on and off sale occasionally, but usually not more than 20% off.
DCRAINMAKER.COM Posts in the Past Week:
Here's all the goodness that ended up on the main page this past week:
Sunday: Week in Review–July 12th, 2020
Monday: 5 Random Things I Did This Weekend
Wednesday: Tacx Flux 2 Smart Trainer (2020 Edition) In-Depth Review
Friday: Behind the Scenes on Zwift's Tour de France TV Broadcast, Plus Zwift's New RaceView
YouTube Videos This Past Week:
Here's what hit the tubes over on the You of Tube, definitely don't forget to subscribe there to get notified of videos the second they hit!
Stuff I Found Interesting Around The Interwebs:
Here's a not-so-small smattering of all the random things that I stumbled on while doing my civic duty to find the end of the Internet (and in this case, some of these are from the past few weeks to clear out the backlog):
1) GCN announces annual Race Pass, live race coverage: I think this is pretty substantial, and finally something I might actually pay for (if the TdF ends up happening). My challenge has always been that I mostly want to watch an English feed of a race, yet reside in non-English speaking countries (France and now Netherlands). So this is potentially perfect for me. I'm hoping they get out an Apple TV app quickly, since I find AirPlay a bit cumbersome for watching something like sports long-term in the background. Also not super clear to me is what happens if I travel (to other countries), do I lose any access? Is it based on country of credit card used, or current locale of my phone? Of course, travel isn't really an issue right now…
2) Zwift to do Super League Triathlon Live In-Person Event in August: This could be pretty interesting. Basically the swim occurs in an Olympic swimming pool, then the bike on trainers, and run on a treadmill. They've got some pretty big names signed up. It's happening in Rotterdam, so perhaps I'll jump on a quick train ride and check it out. We'll see, depending on if the situation remains the same here in the Netherlands or not. (via Eric Min Twitter)
3) Huge list of US bike businesses who received PPP loans: Obviously, this isn't every business – but, it is interesting insights into things. Sports tech companies included Saris, Lezyne, Niterider, and Specialized. Keep in mind that the point of these loans is to keep people employed. So while some aspects of a company like Saris would be booming (trainers), other aspects wouldn't be (their bike rack business).
4) Skydio gets $100M in new funding round: Holy balls, that's a lot. Obviously, expansion of their enterprise space is driving quite a bit of that. But it's good to see them explicitly noting that they have no plans to leave the consumer space, and in fact expand production there.
5) Horses vs Human Running Races: And why if the deck is stacked enough, humans can actually win.
6) How Paris is shifting the cycling landscape: It was cool seeing this when we lived in Paris, but even our own street we lived on looks dramatically different now than it did the day we left. Despite having been one of the two main river streets that pulsed with traffic day and night, it's now got bidirectional bike lanes and more. Oh, and way less vehicle lanes.
7) NPE adds Apple Watch Connectivity for Runn Treadmill Sensor: If you remember, Runn is the Treadmill Sensor that transmits your pace and cadence (and even incline) to Zwift and other apps. Rather than having to deal with a footpod (ideal for multi-user setups). Anyway, this now transmits this all to their dedicated Apple Watch app.
Sports Tech Device Firmware Updates This Week:
Each week I quickly highlight some of the new firmware, app, software, and website service updates that I see go out. If you're a sports technology company and release an update – shoot me a quick note (just one-liners are perfect, or Tweet it at me is even better) and I'll make mention of it here. If I don't know about it, I won't be able to post about it. Sound good?  Oh – and if you want to get a head start on things, this page is a great resource for watching Garmin and a few other firmware updates.
Stages Bike (SB20) Firmware Update: This adds back dual Bluetooth connectivity (ideal for monitoring shifting). This was technically the week prior, but I missed it.
Wahoo ELEMNT/BOLT/ROAM Series Firmware Update: Stability enhancements
—
Thanks for reading!