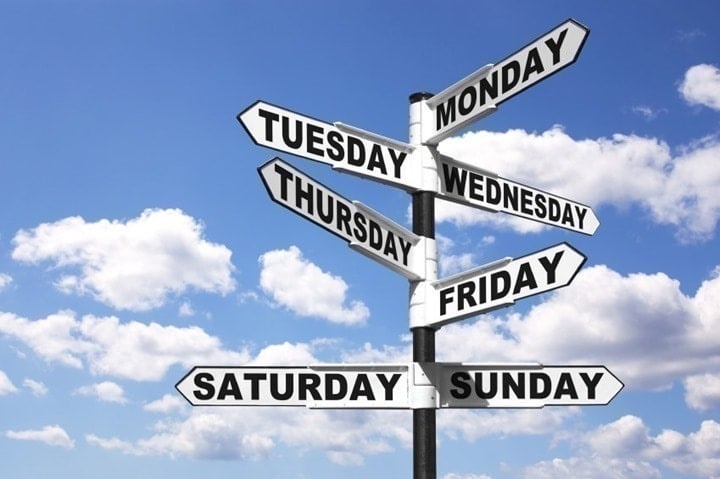 The Week in Review is a collection of both all the goodness I've written during the past week around the internet, as well as a small pile of links I found interesting – generally endurance sports related. I've often wondered what to do with all of the coolness that people write, and while I share a lot of it on Twitter and Facebook, this is a better forum for sending it on to y'all. Most times these different streams don't overlap, so be on the lookout at all these places for good stuff!
So with that, let's get into the action!
Sports Tech Deals of Note:
Here's a smattering of current sports tech deals. The Apple Watch Series 5 one is probably one of the most solid ones.
There are no deals currently.
Oh, and here's some Europe-specific deals:
There are no deals currently.
DCRAINMAKER.COM Posts in the Past Week:
Here's all the goodness that ended up on the main page this past week:
Sunday: Week in Review–June 21st, 2020
Monday: 5 Random Things I Did This Weekend
Monday:  Apple watchOS 7 New Features Outlined: Finally includes sleep tracking
Wednesday: A First Night with Apple's New Sleep Tracking Feature
Thursday: Quick Tidbit: Garmin Adds Dual ANT+/Bluetooth Smart HR Broadcasting to Fenix 6
YouTube Videos This Past Week:
Here's what hit the tubes over on the You of Tube, definitely don't forget to subscribe there to get notified of videos the second they hit!
Stuff I Found Interesting Around The Interwebs:
Here's a not-so-small smattering of all the random things that I stumbled on while doing my civic duty to find the end of the Internet (and in this case, some of these are from the past few weeks to clear out the backlog):
1) Study finds Whoop can detect 80% of COVID19 cases, 20% for those asymptomatic: And a few days later, this tweet about an asymptomatic pro golfer seeing respiratory rate spiking, getting a test and finding out they were positive. It's definitely interesting stuff, and virtually all wearables companies are working on studies or related, though, Whoop by far was the earliest in this realm.
In this case, the study focused heavily on respiratory rate: "Using the training dataset, a model was developed to estimate the probability of SARS-CoV-2 infection based on changes in respiratory rate during night-time sleep." – That's notable, because respiratory rate is hardly unique to Whoop. You'll find it in Garmin, Polar, and other devices. Certainly after the study/golfer tweet I went back and looked at my respiratory rate over the last 5 months out of curiosity. No spikes (which, doesn't mean anything other than satisfying a curiosity). Also, I'd point out that in this scenario Whoop does a *FAR* better job of making it clear what your baseline respiratory rate is by having the shading seen in that tweet.
2) And, a great COVID19 & Wearables Round-Up: This piece really puts it all together into one cohesive well-written story, points out the pros and cons of the different solutions companies are using for some extra PR.
3) What's that, you want saddlebags for your…Mac? Well, I guess even the most meandering of cyclists need to settle down eventually.
4) The Danny MacAskill Trailer Flip – 6 Months of Perfecting it: This video gives a bit more behind the scenes to one of his viral videos from last year where he barrel rolled a bike with a kids trailer behind it.
5) Study looks at Strava historical Critical Speed data to predict marathon times: This concept isn't new per se, though, doing it for 25,000 runners on Strava is.
6) New York City Council *FINALLY* allows e-bikes: Good lord that took a long time. Though, it's funny, having a top speed of 25MPH seems so fast in comparison to the top speed of 25KPH (15.5MPH) allowed here in the EU (without additional requirements).
7) A Swift Zwift Companion Events Tip: Yup, I'll add myself to those that never knew this existed. Holy cow. So much faster! Don't worry, the video is only 87 seconds long.
Sports Tech Device Firmware Updates This Week:
Each week I quickly highlight some of the new firmware, app, software, and website service updates that I see go out. If you're a sports technology company and release an update – shoot me a quick note (just one-liners are perfect, or Tweet it at me is even better) and I'll make mention of it here. If I don't know about it, I won't be able to post about it. Sound good?  Oh – and if you want to get a head start on things, this page is a great resource for watching Garmin and a few other firmware updates.
Garmin Edge Explore Firmware Update: Ability to customize activity track, and also a pile of bug fixes
Garmin Fenix 5 Series Firmware Update: Bug fixes
Garmin Fenix 5 Plus Series Firmware Update: Bug fixes
Garmin Fenix 6 Series BETA Firmware Update: Tweaks to the existing beta that adds a ton of features (see my post up above)
Garmin Forerunner 935 Firmware Update: Bug fixes
Garmin Instinct BETA firmware update: Bug fixes
Garmin Vivomove 3 Series firmware update: Bug fixes
Wahoo KICKR 18 & KICKR CORE: This came out two weeks ago but I missed it, but it adds cadence over ANT+ power profile. While cadence was added to ANT+ FE-C and Bluetooth Smart nearly a year ago, if you paired your KICKR as an ANT+ power meter to your watch or such, you didn't get cadence. Now you do. Go forth and update!
—
Thanks for reading!