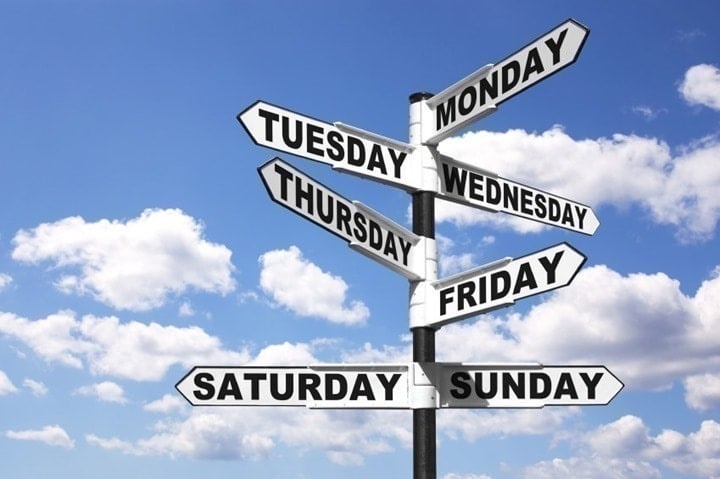 The Week in Review is a collection of both all the goodness I've written during the past week around the internet, as well as a small pile of links I found interesting – generally endurance sports related. I've often wondered what to do with all of the coolness that people write, and while I share a lot of it on Twitter and Facebook, this is a better forum for sending it on to y'all. Most times these different streams don't overlap, so be on the lookout at all these places for good stuff!
So with that, let's get into the action!
Sports Tech Deals of Note:
A new slate of sports tech deals began over the last few days. These are typical deals that Garmin does *every* single year, usually starting about a month out from Father's Day. Suunto also often jumps in the fray (and others too). Note that most of the Garmin deals end on/around fathers day (June 21st – today).
Product

Sale Price

Amazon

Other site

Sale Notes

Apple AirPods with Wireless Charging Case - $50 Off!
$149
Amazon
⚡ I use AirPods primarily when I'm travelling just to listen in airports, planes, etc... I don't tend to use these for workouts due to them falling out. Personally, I just use the basic model.
Apple Airpods (2nd Gen) - $30 off
$159
$119
Amazon
I use AirPods primarily when I'm travelling just to listen in airports, planes, etc... I don't tend to use these for workouts due to them falling out.
Apple Airpods Pro - $30 off!
$249
$219
Amazon
Garmin Forerunner 45/45S - $30 off
$199
$169
Amazon
If you're looking for a runners focused watch, this is a pretty good deal, about 15% off. The FR45 basically packs all the features of the previous generation FR235...just now in the FR45 series.
Garmin Forerunner 935
$499
$269
Amazon
⚡ Sure, it's not the latest edition, but the FR935 is the staple of many triathletes and runners, and it still an incredibly solid watch. We saw this a bit lower last summer on Amazon Prime Day ($239) - but beyond that, this is pretty darn low. Also, I say $100-$200 off, because the 'base' price fluctuates a bit these days. Sometimes retail is $399 sometimes $499.
Garmin Instinct - $100 off
$299
$189
Amazon
Sure, the new Solar variants came out last summer with a few new features, but at their core the Instincts are mostly the same. $189 is still a strong price for this watch.
Garmin Vivoactive 4/4S - $100 off
$299
$249
Amazon
This is Garmin's current offering to compete with the Apple Watch series (alongside the Garmin Venu), and this is a good price, though, it does go lower from time to time (not since Black Friday 2020).
GoPro Hero 9 Black - $50 off
$399
Amazon
REI
⚡ This is the camera I use for all my daily shooting during sports. Actually, I've bought a few of them. Note that if you're a GoPro Plus Subscriber, then it's a bit cheaper at $349 from GoPro directly, but otherwise, it's $449.
DCRAINMAKER.COM Posts in the Past Week:
Here's all the goodness that ended up on the main page this past week:
Sunday: Week in Review–June 14th, 2020
Monday: How to Load Zwift or TrainerRoad on a Peloton Bike: A Geek's Guide
Tuesday: Garmin Edge 1030 Plus In-Depth Review
Tuesday: Garmin Edge 130 Plus In-Depth Review
Friday: Hammerhead Refreshes Karoo User Interface ahead of Karoo 2
YouTube Videos This Past Week:
Here's what hit the tubes over on the You of Tube, definitely don't forget to subscribe there to get notified of videos the second they hit!
Stuff I Found Interesting Around The Interwebs:
Here's a not-so-small smattering of all the random things that I stumbled on while doing my civic duty to find the end of the Internet (and in this case, some of these are from the past few weeks to clear out the backlog):
1) The Impact of Civil Rights Legislation on Triathlon: A good look back at the details of how shifting the laws and paradigms around women participating in sport has dramatically increased participation numbers there, and how that could potentially be applied in other areas to increase diversity.
2) The story of Ahmaud Arbery – Death, Running, and Racism: No matter where you live, you should read it. (via Leah Flickinger)
2) UCI outlines 'Team Bubble' Strategy for return to racing: While well-meaning towards getting athletes back in racing, I continue to be somewhat astounded at the UCI's determination to try and salvage this season. Especially in a sport that (perhaps more than any other I can think of) tries to pull 20-25 athletes/staff/etc that form a team with 19-22 teams in a race, to locales from previously around the globe to then travel across hundreds or thousands of kilometers of open roads as part of competition.
3) Run/Bike Power Ratio vs Run Economy: A simple tweet of data. Worthy of discussion no doubt.
4) Garmin Fitness Engineering Development Manager Job Posting: For many years, from time to time I post interesting sports tech job positions in the Week in Review when companies reach out. This position is within Garmin's Fitness teams, and is focused on partnerships. A similar position (well, an exact person of this exact position) on this team was mostly single-handedly responsible for landing on the Spotify, Amazon Music, and other streaming music partnerships on Garmin wearables. The hiring manager says they're looking for some kick-ass people to join that team on a high-performance position. Roughly. [And again, seriously, if you're a sports tech company that has unique positions, happy to include them from time to time.]
5) Tomorrow we'll find out what's in store for Apple Watch: Each June as part of WWDC, Apple announces what's coming to the next version of Apple Watch OS. While that doesn't tell us every feature that'll be on the Apple Watch Series 6 (or whatever it ends up being called), it will generally cover the majority of them. And most of the features announced at WWDC tend to be backported to existing units. The festivities kick off at 10AM US Pacific Time. But swing back here for all the details as the event closes up.
6) Running FulGaz on the LEOMO Type-S Head Unit: Hmm, maybe I'll give it a whirl!
7) Bicycle Sunday's Extended! Cool little tidbit for New Yorkers in that the long-standing tradition of closing down 13 miles of highway for cyclists each Sunday is being extended this year to July and August. Thanks to DCR reader Yonah for sending this in!
Sports Tech Device Firmware Updates This Week:
Each week I quickly highlight some of the new firmware, app, software, and website service updates that I see go out. If you're a sports technology company and release an update – shoot me a quick note (just one-liners are perfect, or Tweet it at me is even better) and I'll make mention of it here. If I don't know about it, I won't be able to post about it. Sound good?  Oh – and if you want to get a head start on things, this page is a great resource for watching Garmin and a few other firmware updates.
Garmin Edge 1030 Plus Firmware Update: Basically a baseline firmware update for the Edge 1030 Plus launch.
Garmin Edge 130 Plus Firmware Update: Same baseline firmware launch
Garmin Fenix 6 Series & MARQ BETA Firmware Update: Minor improvements, some golf stuffs. Carries through other recent beta additions.
Garmin Fenix 5 Plus Series Firmware Update BETA: Randomly increments build version, I guess.
Garmin Instinct Firmware Update: Two minor bug fixes.
—
Thanks for reading!