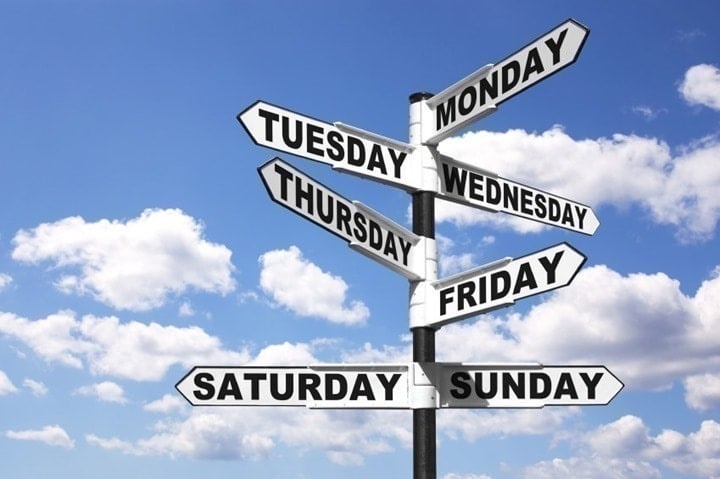 The Week in Review is a collection of both all the goodness I've written during the past week around the internet, as well as a small pile of links I found interesting – generally endurance sports related. I've often wondered what to do with all of the coolness that people write, and while I share a lot of it on Twitter and Facebook, this is a better forum for sending it on to y'all. Most times these different streams don't overlap, so be on the lookout at all these places for good stuff!
So with that, let's get into the action!
Sports Tech Deals of Note:
A new slate of sports tech deals began over the last few days. These are typical deals that Garmin does *every* single year, usually starting about a month out from Father's Day. Suunto also often jumps in the fray (and others too). Note: All the trainer ones end tomorrow (May 25th).
Product

Sale Price

Amazon

Sale Notes

Garmin HRM-DUAL (ANT+/Bluetooth Smart Strap) - 35% off!
$69
$45
Amazon
This is Garmin's ideal strap if you just want an affordable dual ANT+/Bluetooth Smart option, especially when it's on sale like this - it really becomes the best deal out there right now for a multi-connection strap.
DCRAINMAKER.COM Posts in the Past Week:
Here's all the goodness that ended up on the main page this past week:
Sunday: Week in Review–May 17th, 2020
Monday: Strava Cuts Off Leaderboard for Free Users, Reduces 3rd Party Apps for All, and More
Wednesday: First Look at COROS's new Structured Workout & Strength Training Features
Friday: Trying Out Zwift's New Boost Mode Feature in Beta
YouTube Videos This Past Week:
Here's what hit the tubes over on the You of Tube, definitely don't forget to subscribe there to get notified of videos the second they hit!
Stuff I Found Interesting Around The Interwebs:
Here's a not-so-small smattering of all the random things that I stumbled on while doing my civic duty to find the end of the Internet (and in this case, some of these are from the past few weeks…as my backlog is a bit longer):
1) Person mods GTA V to work with smart trainer, and pedals around world: That's super cool! And it will even export a .FIT file out for upload to Strava or others, and it seems to imply it's doing road-feel too. Now before someone compares to Zwift, as pointed out in the Reddit comments, GTA V had upwards of 1,000 developers working on it (Zwift has 200-300 employees in total) with a budget of $265 million. Yes, Million.
Also, fun industry tidbit here: The person who did this (Nestor Matas) actually did all the original ANT+ FE-C work at Bkool years before anyone else in the industry did so in their trainers, though he now works for Garmin. Back then though, Bkool was the annual on-stage demo company of FE-C at the ANT+ Symposium – and I even got suckered into being the volunteer cyclist on-stage one year to show it off – I think there's a picture of both of us on stage somewhere. These days of course it's baseline functionality in every smart trainer, and is how this mod works.
2) Cervelo co-founder Phil White joins 4iiii as Acting President of Company: This is an interesting one. He's been a board member for a bit already, so this is a transition within the orbit of the company he's already familiar with, rather than coming entirely out of left field. The company makes good products of course, but it will be interesting to see if he can boost their profile or market penetration.
3) Dirty Kanzelled race routes: If you were looking at riding the Dirty Kanza and now need a substitute route to keep you busy, this site has piles of awesome routes. Bookmarking it for future reference of simply good routes to scope out (mostly using parts of them).
4) SportTracks shows support for Garmin Varia Radar Traffic Data: Sweet! After I wrote about the Varia radar mapping a week or two ago, SportTracks explained how to use their built-in CIQ data support to do all the overlays and data plotting in a super clean format. Ok Strava, you're next, right?
5) Emergency Autoland puts Garmin on bleeding edge of autonomous flying: This has nothing to do with sports tech, but it's all about tech and aviation (and you know, I love aviation). Anyway, it's a super fascinating look at Garmin's new AutoLand system for emergencies of mostly smaller aircraft (single-pilot focused). Sure, the tech is interesting, but it's actually more about the certification here. The idea that if you start with the assumption of all lives being lost in an emergency, and work backwards to find a tech solution that could most likely save everyone with low-risk, it's astounding. This piece is 6 months old, but notable because the system finally received certification this week. Also – it's relevant here because people might say 'I'd never trust Garmin software for life-saving functions'. Ignoring the fact that if you've flown on an airplane you probably already have; the key difference here is that this system was a *decade* in the making. Your watch? Probably a 6-12 month product cycle. Different markets, different QA thresholds.
6) GoPro announces new Zeus Mini LED Light: It's cool, but, it's actually been out for months. The Zeus mini is simply re-packaging of the GoPro Light Mod with the new GoPro Magnetic Swivel Clip. In fact, you can see it used exactly that way in my review of the light mod. That swivel clip is awesome, btw.
7) 15-year old girl pedals 1,200 kilometers carrying dad on her bike: Well then, I guess that Dirty Kanza make-up ride you were planning doesn't sound so impressive now, does it?
8) RideWithGPS adds Garmin Course AutoSync (API) Support: After Strava and Komoot rolled it out last week, RideWithGPS joins them. As noted, I suspect we'll see plenty of companies quickly add support for this. It's a no-brainer.
Sports Tech Device Firmware Updates This Week:
Each week I quickly highlight some of the new firmware, app, software, and website service updates that I see go out. If you're a sports technology company and release an update – shoot me a quick note (just one-liners are perfect, or Tweet it at me is even better) and I'll make mention of it here. If I don't know about it, I won't be able to post about it. Sound good?  Oh – and if you want to get a head start on things, this page is a great resource for watching Garmin and a few other firmware updates.
Garmin Edge 530/830/1030 Firmware Update: Huge feature update sweep with lots of indoor focused features, and a boatload of other ones (plus bug fixes). Here's the 530 link and 1030 links.
Garmin Fenix 5 Series BETA Firmware Update: Bug fixes.
Garmin Instinct BETA Firmware Update: Minor bug fixes.
Garmin Venu Firmware Update: Mostly a collection of random tweaks, but few minor new features like added stress to watch data field.
Hammerhead Karoo Firmware Update: A pile of bug fixes, as well as a handful of new minor features like automatic wheel circumference.
Wahoo ELEMNT/BOLT/ROAM Firmware Update: Appears to be a re-release of the previous firmware update. So likely fixing some underlying bug.
—
Thanks for reading!