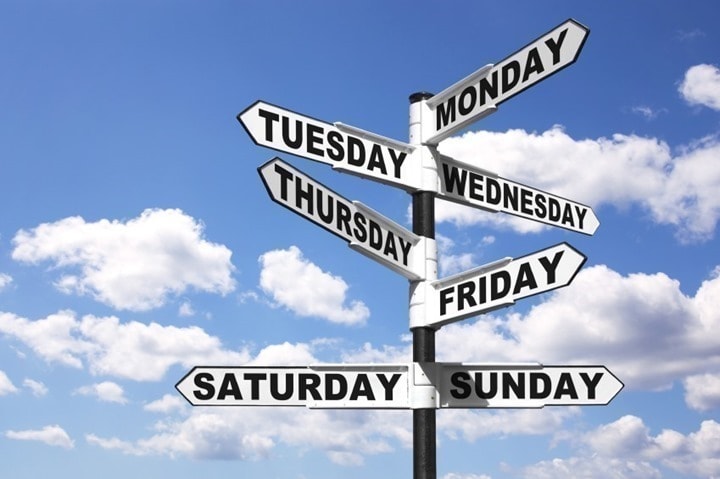 The Week in Review is a collection of both all the goodness I've written during the past week around the internet, as well as a small pile of links I found interesting – generally endurance sports related. I've often wondered what to do with all of the coolness that people write, and while I share a lot of it on Twitter and Facebook, this is a better forum for sending it on to y'all. Most times these different streams don't overlap, so be on the lookout at all these places for good stuff!
So with that, let's get into the action!
DCRAINMAKER.COM Posts in the Past Week:
Here's all the goodness that ended up on the main page this past week:
Sunday: Week in Review–May 13th, 2019
Monday: 5 Random Things I Did This Weekend
Tuesday: COROS VERTIX Adventure GPS Watch: Hands-on with their new premium watch
Wednesday: DJI OSMO Action: In-Depth Review of DJI's First Action Camera
Thursday: Huge Spring Sale Begins: 20% off All Trainers & Most Power Meters, $150 off Fenix 5 Plus and 30% off Suunto
Sports Tech Deals This Week:
The big sports technology 20% off sale is cookin' this week. If you haven't seen the huge post, here's the gist of it (also note: Garmin Vector 3 and 3S has now been added to the list since it launched!):
– 20% off any trainer and most power meters
– 20% off boatloads of other non-sports tech products (like running shoes, Oakley helmets, etc…)
– 30% off most Suunto watches – including Suunto 9
– 20% off all Polar watches (including Polar Vantage series)
– $150 off the Garmin Fenix 5 Plus Series (5S/5/5X Plus)
– $50 off the Garmin inReach Mini (satellite communicator
– $70 off the Garmin Edge 520 Plus (down to $209!)
– 20% off Saris & CycleOps (trainers and racks)
– $50 off the GoPro Hero 7 Black (down to $349) – this one just on Amazon
Hit up the full list of products and product ideas in the post, including a giant table of them!
And finally below – this one is still around too!
Apple Watch Series 4 – $50 off: This is one of the first times we've seen a sale on the Apple Watch Series 4. While there have been plenty of Series 3 sales (often down to $199), the Series 4 has remained elusively full-priced. Apple typically announces new models in the September timeframe, so I don't expect anything anytime soon.  [Full in-depth review here]
All of these help support the site as well – enjoy!
FIT File Podcast This Week: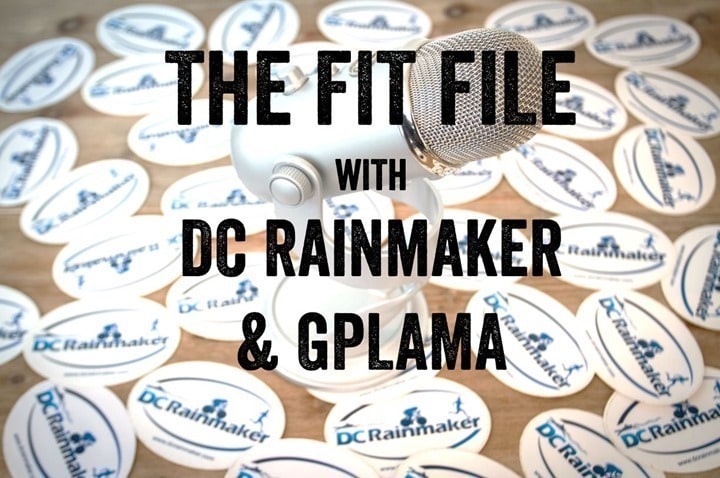 Episode 75 of the podcast is up, on the show this week:
– Garmin Forums – Down for a week of housekeeping..and hopefully back?
– The new DJI OSMO Action (cam)
– The COROS Vertix Watch … a Fenix Wannabe?
– Details of Ray's FirstBeat Keynote
– Zwift Android quietly out of beta…. kind of
– Pedaling Metrics: Pedal Smoothness & Torque Effectiveness. PS, TE, or just BS?
– Big 20% off sale and various other Garmin/Suunto/GoPro
Listen here, or four options for where to find the podcast:
A) iTunes: If you've got an Apple device, we're there!
B) Google Play Music: Yup, we're here too (and on Google Podcasts app)
C) Spotify: Of course we're on Spotify now – you can even cache it on your wearable too!
D) RSS Feed: Follow along using the direct RSS feed
YouTube Videos This Past Week:
Here's what hit the tubes over on the You of Tube, definitely don't forget to subscribe there to get notified of videos the second they hit!
Stuff that I found interesting around the interwebs:
Here's a not-so-small smattering of all the random things that I stumbled on while doing my civic duty to find the end of the Internet (and in this case, some of these are from the past two weeks…as my backlog is a bit longer):
1) Jawbone Part II has raised 65 million for 'new' company: I'm not an expert – but taking a company that did a poor job of running a company making a consumer grade wearable, and applying it to a medical grade wearable/platform…seems like a really fast way to lose $65,000,000. Just me.
2) Ranking politicians' athletic achievements: From marathons to Ironman races and more – I love this kinda political coverage. Certainly beats the rest of the political stuff we have to suffer through these days. (via Slowtwitch)
3) Higher resolution HR data on iOS for Garmin users: Appears to not only be taking advantage of Garmin's API, but also some new additional HR capabilities they added to Connect IQ and devices last year. I haven't tried it yet, so would be interested in seeing what folks think.
4) Why every cyclist needs a pool noodle: Huh, that's one use for a pool noodle I'd never considered before. (via BikeHugger)
5) Massive resource on working with HRV Data: Hit up the links if you're into that sorta thing! (via SportSciData)
6) Ironman Canada may be moving back to Penticton: I've gotta believe that this would interest a lot of athletes – and be ideal if Whistler became a 70.3 event as a few people suggested. Ironman Canada was my first Ironman many years ago, loved that course (though, didn't love the price gouging for hotels).
7) Murder on the Appalachian Trail: Having hiked little snippets of this while living in Washington DC, I definitely didn't expect to see this news story.
Sports Technology Software/Firmware Updates This Week:
Each week I quickly highlight some of the new firmware, app, software, and website service updates that I see go out. If you're a sports technology company and release an update – shoot me a quick note (just one-liners are perfect, or Tweet it at me is even better) and I'll make mention of it here. If I don't know about it, I won't be able to post about it. Sound good?  Oh – and if you want to get a head start on things, this page is a great resource for watching Garmin and a few other firmware updates.
Garmin Fenix 5 Series BETA Firmware Update: Just minor bug fixes
Garmin Fenix 5 Plus Series BETA Firmware Update: Just minor bug fixes
Garmin Vivoactive HR Firmware Update: Fixes Garmin Connect Mobile upload issue
Thanks for reading!