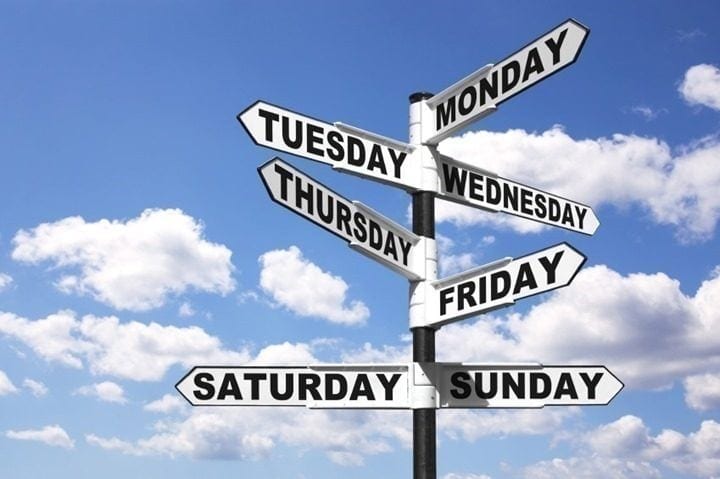 The Week in Review is a collection of both all the goodness I've written during the past week around the internet, as well as a small pile of links I found interesting – generally endurance sports related. I've often wondered what to do with all of the coolness that people write, and while I share a lot of it on Twitter and Facebook, this is a better forum for sending it on to y'all. Most times these different streams don't overlap, so be on the lookout at all these places for good stuff!
So with that, let's get into the action!
DCRAINMAKER.COM Posts in the Past Week:
Here's all the goodness that ended up on the main page this past week:
Monday: 5 Random Things I Did This Weekend
Wednesday: How To (Sorta) Make Your CompuTrainer Wireless: PerfPro's CT Smart Wireless Bridge
Friday: Your GPS watch will (most likely) continue to work fine tomorrow (April 6th)
Friday: Samsung Galaxy Watch Active – Sport & Fitness In-Depth Review
I suspect the week ahead will be a little bit busier. Not crazy busy, but, briskish.
Sports Tech Deals This Week:
There's two deals notable that started today:
Garmin Vivofit Jr 2 units (the kids ones) are all $20 off till April 20th. My full post on them here.

Garmin Edge 820 is down to $259, a pretty massive price drop. My full post on the unit here.

Garmin Vector 3 is $100 off, and Vector 3S is $50 off My full in-depth review on them here.

GoPro Hero 7 Black is $50 off (not sure when that ends). My full review on it here. It's what I use on every ride/run I do. Note the unit from Clever Training comes with a free 32GB MicroSD card.

Fitbit Alta HR is $40 off, down to $89 – This model is being replaced by latest units, but it's frankly still a fantastic unit for the price to have optical HR in it. Full review here.

Fitbit Ace Kids activity tracker is 11% off, this is the first gen ones though. Still, I suppose if you're in the Fitbit ecosystem already.
Also, check back mid-week for another minor single item sale being announced. Well, it's a moderately big item, but it never goes on sale. A minor sale. Movin' along…
FIT File Podcast This Week: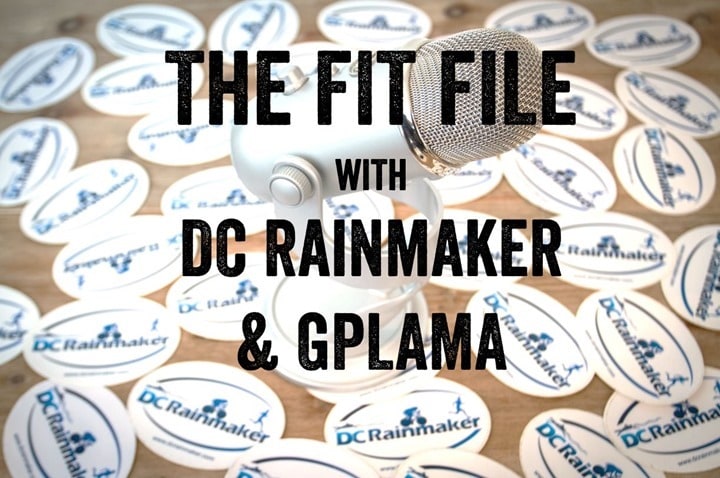 Episode 5 (aka Episode 69) of the podcast is up, on the show this week:
– We've completed our name selection and renaming – The .FIT File!
– Some funny discussion of my trip back from Mallorca
– Stalking each other mid-Zwift workout
– Magene's Direct Drive trainer, what we do think after both completing reviews?
– CompuTrainer, the new ANT+ FE-C software option, plus who the heck bought CompuTrainer?
– Update and thoughts on IQ2 power meter
– inPeak power meter update
– Road Grand Tours rebrands as RGT, plus Apple TV app rollout
– Samsung Galaxy Watch Active Review Discussion
– Thought's on Garmin's upcoming Connect IQ summit this week, as well as Sea Otter
Listen here, or four options for where to find the podcast:
A) iTunes: If you've got an Apple device, we're there!
B) Google Play Music: Yup, we're here too (and on Google Podcasts app)
C) Spotify: Of course we're on Spotify now – you can even cache it on your wearable too!
D) RSS Feed: Follow along using the direct RSS feed
YouTube Videos This Past Week:
Here's what hit the tubes over on the You of Tube, definitely don't forget to subscribe there to get notified of videos the second they hit!
Stuff that I found interesting around the interwebs:
Here's a not-so-small smattering of all the random things that I stumbled on while doing my civic duty to find the end of the Internet.
1) Solid effort into Netflix app for Garmin Watches: While I generally avoid the interwebs on April 1st, I'll give Nakan a pass for putting some serious effort into this. While the article is in French, you don't really need to speak any French to see what's going on. Well done…well done indeed.
2) Bragi sells of wearables hardware business: Interesting move. I'm sure they've got all the data in the world to know that it's hard to compete with the likes of Apple and other major wearable audio players. However, I also think selling software-only solutions in a market like this might be even more difficult. Though, they had begun pivoting towards more of the hearing-assistance realm a few years back, so this might be a logical gateway towards that as well.
3) Australia's new helmet standards, and how they come together: Some good insight on the fairly logical process of how helmet standards are created and ultimately applied.
4) Reminder – Microsoft is shutting down HealthVault: This has been slowly circling the drain for some time, but in the event you somehow still have data there…go fetch?
5) Started to see impact of new Suunto partner program: rubiTrack is now connected to the platform. I expect we'll continue to see it expand and take on new partners as spring gets warmed up. I talked about it back here when it was announced.
6) ZADA (sorta) returns to Zwift: This piece expands on some of the new limited scope aspects of the platform's renamed Zwift Accuracy and Data Analysis program which I discussed back in the cheating post a bit more than a month ago.
7) Content aware for Adobe After Effects will be super cool for sports: This item is showing my geeky side, but I'm super excited to get a spare few hours to start playing with this on some of my older footage – especially drone footage. So much neat potential here (when used properly) for getting solo shots where someone/something might be hosing it up.
8) Road Grand Tours rolls out Apple TV app: Also, they've rebranded to RGT instead. While I was super excited about the Apple TV app – unfortunately, it requires you use the phone app concurrently. You *must* use the two together. Same goes for the new desktop apps. It's all really wonky. Lama and I chat about it in the podcast episode as well. I was so excited to write a post and put together a video on the Apple TV app…until I tried to get it working. Then it was like someone popped my balloon.
Sports Technology Software/Firmware Updates This Week:
Each week I quickly highlight some of the new firmware, app, software and website service updates that I see go out. If you're a sports technology company and release an update – shoot me a quick note (just one-liners are perfect, or Tweet it at me is even better) and I'll make mention of it here. If I don't know about it, I won't be able to post about it. Sound good?  Oh – and if you want to get a head start on things, this page is a great resource for watching Garmin and a few other firmware updates.
First off, I must point out my favorite firmware update release notes line item of this week, from the Edge 1030 firmware update page:
"Fixed a crash that could occur when riding with a cadence sensor."
Yikes – I hope they aren't talking about crashing the bike! That's one serious bug if so! 😉
In other news, here's what else was updated:
Garmin Edge Explore 1000 Firmware Update: A pile of improvements and fixes (yes, really, the Edge 1000)
Garmin Fenix 5 BETA Firmware Update: Swim-related bug fix.
Garmin Fenix 5 Plus BETA Firmware Update: Wallet related bug fix.
Garmin Forerunner 935 BETA Firmware Update: A pile of bug fixes. Really big pile.
Garmin Instinct BETA Firmware update: Explore sync improvements.
Garmin Vivoactive 3 Music BETA Firmware update: Bluetooth connectivity bug fix.
Garmin Vivosmart 4 Firmware update: Minor improvements in widgets
Stryd Running Power Footpod Firmware Update: A pretty significant update with respect to stability and responsiveness.
With that – thanks for reading folks!