First up, since I don't have a 'Week in Review' post this week, if you didn't catch the latest podcast episode that went up late Friday, here's the skinny:
We dive into left-only power meters, Apple Watch ECG expansion, early Garmin MARQ & Samsung Galaxy Active data related to swimming, and new podcast name ideas! Plus we talk about how the big Zwift live TV event went last week as well as some more tidbits from my Mallorca trip.
Or, you can listen to it here on the podcast page. With that, onto the remainder of my weekend:
1) Flying home from Mallorca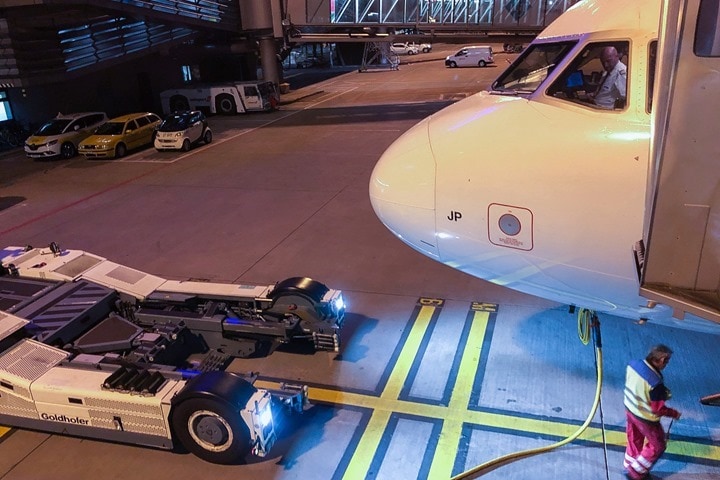 In order to start the weekend properly, I needed to get home first. Friday evening's routing would take me from Mallorca to Zurich, and then after an efficient one-hour connection there, I'd fly home to Amsterdam.
Somewhat surprisingly, my super-cheap economy ticket was unexpectedly upgraded on both flights. Each time as I went to board they had a new ticket for me in 'business class'. I say that in quotes, because for most European carriers, domestic (intra-EU) business class is the exact same seat/spacing/etc as economy class, they just simply block the middle seat.
Still, I'll take it – since apparently the reason I was upgraded was the flight was booked 100%! They did warn me upon boarding the first flight that I wouldn't get a business class meal since it wasn't catered for that. Though, they did offer me food once in the air. Given I had just eaten at the airport, no biggie.
On the second flight it was almost the same story – though no warning about lack of food. Ironically though, it was the exact same plane/crew as my first flight. As I got onboard they said 'Hello again!'.
Of course, the best part about flying Swiss (the airline) is the free chocolate towards the end of the flight. No matter if you're in economy, business, or first…ya still get a free chocolate!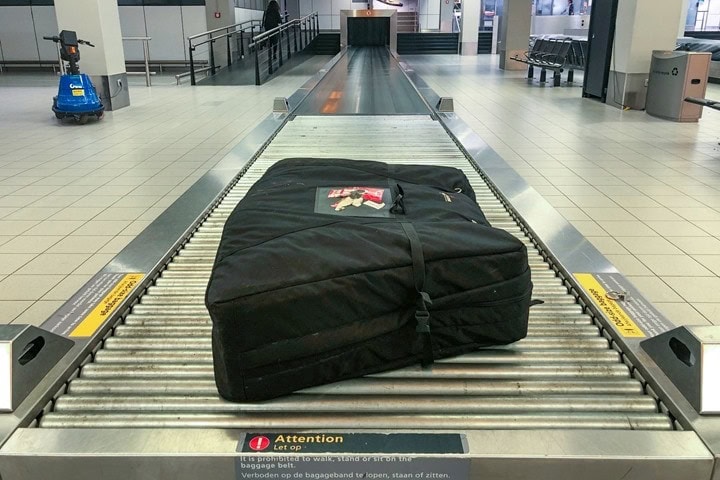 Oh, and I was happy that my bike came off the conveyor belt in Amsterdam fairly efficiently as well. #Winning
2) BBQ Weather!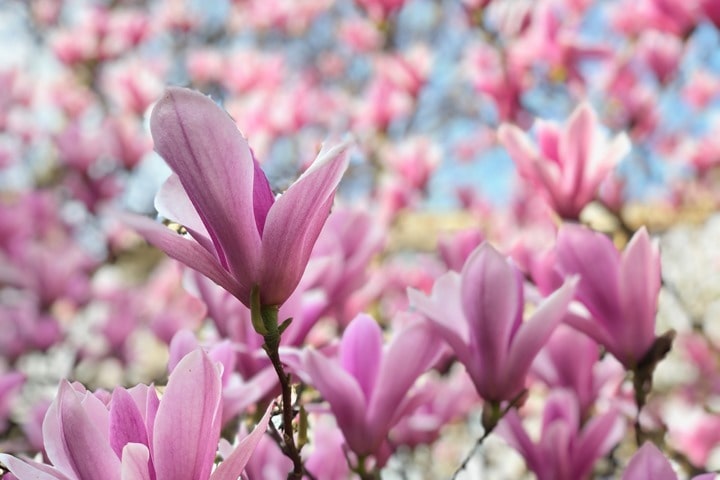 Ok, it's not pizza oven weather yet, but it's definitely grilling weather. Of course, that first required a bunch of random tasks around the backyard to ensure we're cleaned up and ready for spring-time outside enjoyment.
Once that was done, we had some friends come over to enjoy the evening. Obviously, we started with a proper charcuterie board. Albeit, not one with any Dutch cheese. Once you go French cheese, it's hard to change directions. But, we did have all Dutch locally made dried sausages on there…and then of course Italian meats too.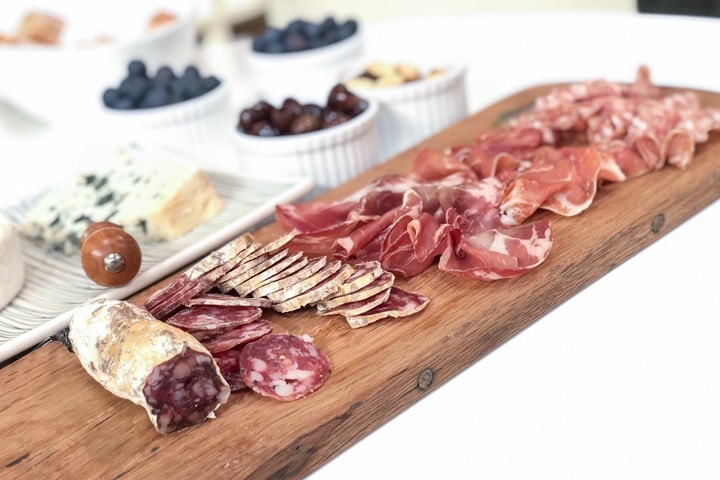 After that, it was ribs time. Frankly, it's always ribs time. But especially so when you don't have to freeze your ass off standing outside checking on the grill.
And lastly, wine time. Because wine and ribs were made to be together.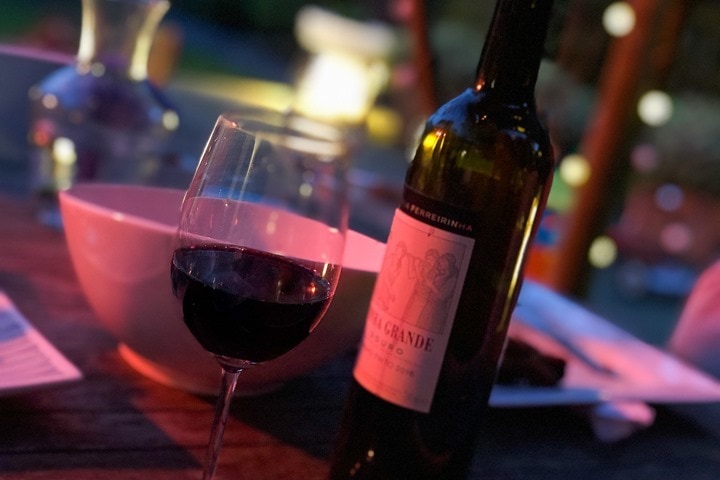 Also, our friends brought over an air fryer for some fries (and to convince us to buy one too, I think). We've never witnessed that invention before in real life. Apparently it's all the rage everywhere. Being so focused on the pizza oven situation, that I haven't had time to properly geek out on other food items. Now that we've been inducted into the air fryer club, I could be tempted to procure one. However, for the moment I need to keep my eye on the prize: Pizza oven.
3) Pancake Pow-Wows
I headed off Sunday around lunchtime to meet with some folks from a company who were in town. Naturally, we had Dutch pancakes. I've shown pancakes previously on many occasions, so I didn't think to take a picture of the pancakes directly. Though, I did take a picture of the outside of the place across from Central Station.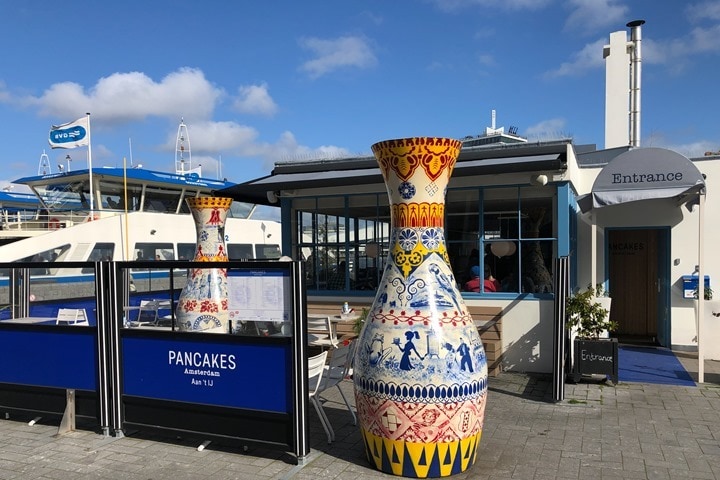 It's actually become a nice little spot we've started to frequent if we're over that way, or if I'm taking the kids out for an adventure around town. I rode the VanMoof bike over there…and yes, I still mostly find it annoying. One of these weeks I'll wrap up what I want on it and cancel my subscription to it.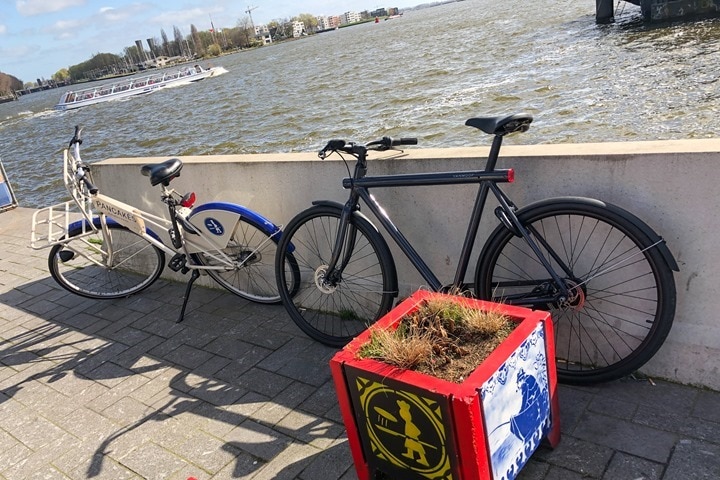 The weather was beautiful again though, and I stopped and took a few photos along the way. The trees are just starting to bloom/flower/etc in various parts in the city, including in the canals: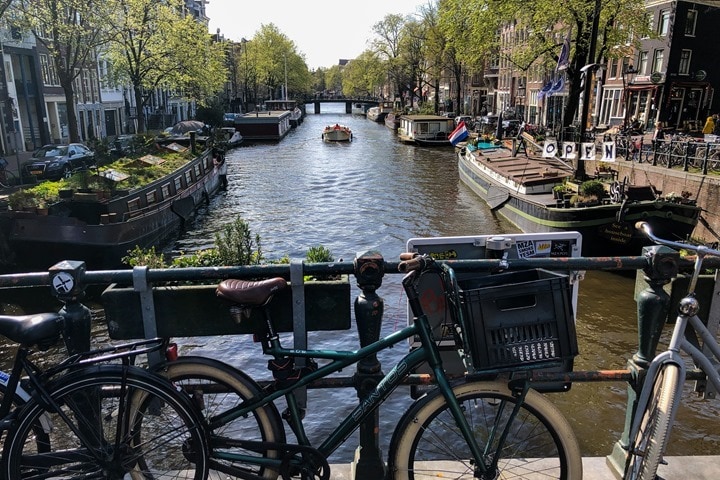 This weekend was astounding for spring weather, so warmer days are soon on the way!
4) Data Processing
Less you think that everything is exciting in the world of weekends, sometimes it's just blah work. One of those blah things is offloading data files from devices and taking a look at data. In some cases I'm sending onwards to manufacturers issues I might see with pre-release devices.
I find that when I send an issue to a company, it's best to basically send them everything they could want to know about the issue. From the original data files to the circumstances, to photos and videos of the issue. It's a million times harder for an issue to be dismissed when you've got a short 15-second video showing it happening.
Just as an example of one set of files I was working with was from last Wednesday – my ride on Cap de Formentor. Typically I like to download all my data sets at the end of each day, but that didn't happen for all my workouts last week. Or at least, it didn't happen in full for every device on that ride/etc.
For example, I pull all the files into the DCR Analyzer. Here's the non-exhaustive list for that ride:

Keeping in mind that each of those Edge units was connected to different HR sensors or power meters, which is shown in the Analyzer as well:

However, I did have an oddity with the HR strap I was using this day, whereby the Edge didn't seem to record anything except a static value. I didn't catch it though mid-ride, since it wasn't a high-priority item for this particular test. Though certainly, I wish I had noticed it.
In any case, here's that HR graph. I'd say the Samsung did the worst (in purple), followed by the MARQ (in teal). For example, at 1:11 (that big gap in the middle), that's the lighthouse turnaround point where everyone gets off their bike and takes pictures and stuff. It apparently took 3 minutes before it realized I was stopped. On the flip-side, the Samsung (in purple) never noticed I started one of those climbs. So there's that for ya.

Meanwhile, elevation wasn't horrible actually, and very similar across devices – save the Samsung which had a slight offset on it – but again, not horrible. Offhand I can't remember if the Samsung Galaxy Active is using GPS or a barometer for elevation data.

Rinse and repeat for each of the workouts I did, in some cases creating multiple sets in the Analyzer depending on which devices are public versus which aren't, and then even further if different devices have different announcement dates. And then, in turn, remembering who I need to e-mail about what come Monday morning (and in some cases, if a device has multiple issues, how much time I'm going to spend on which issues to send them).
5) Run with P2:
Sunday afternoon I took out Peanut 2 for a ride. Well, she was riding, I was running. The weather was great, and I felt like a run. I wasn't quite sure how far I was going to run, but I set a rough course and would see how it went (both her, and me).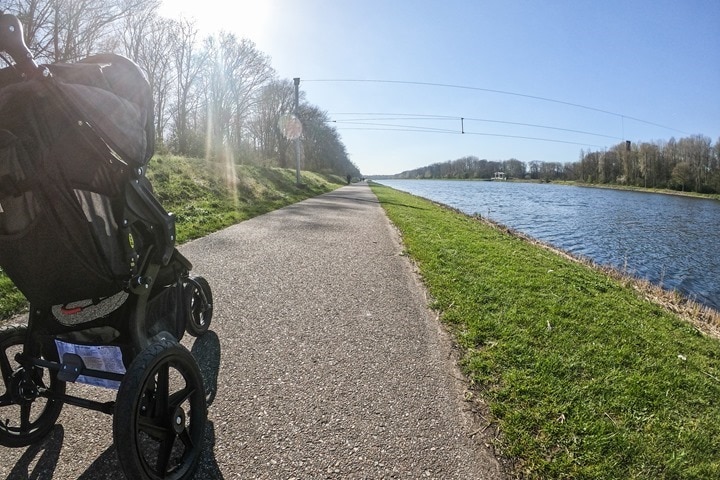 As I got to the rowing basin though, it was great: I had a tailwind. So much so that I could let go of the stroller and a single very light push would carry her for a solid 10-15 seconds before she lost momentum. Then I'd give her another push and she'd keep cruising along. It probably helped that I was back to using the BOB, which has astoundingly awesome rolling resistance. Also, I love all the places to stash things like my camera, water bottle, and extra reference GPS watches up top on the handle.
It can be a tiny bit finicky to get the front wheel aligned absolutely perfectly straight in locked mode (and it usually seems to need adjusting a few runs later again), but it only takes 2-3 seconds to adjust and then see if you've got it nailed.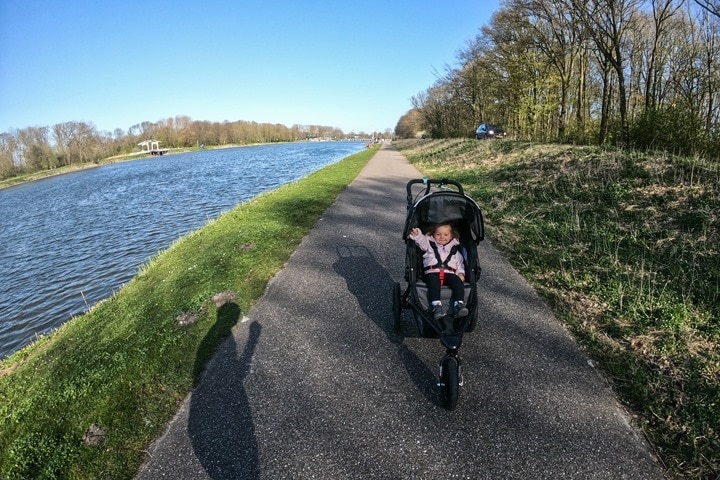 I had purposefully selected to go have a tailwind alongside the rowing basin, and then come back in the forest – that way I'd be a bit more protected from the headwind. Not only did that work, but we also got to see some of the big fuzzy cows alongside the trail.
All in the run was a nice 8 miles (12.9KM) – roughly an hour, so about the perfect length for a casual run. And P2 was happy as well, as she usually is on any sort of wheeled creation. Though astoundingly, she didn't fall asleep once. Perhaps because she was too busy yelling 'bump' for each bump on the path we'd hit.
With that – have a great week ahead, and thanks for reading!