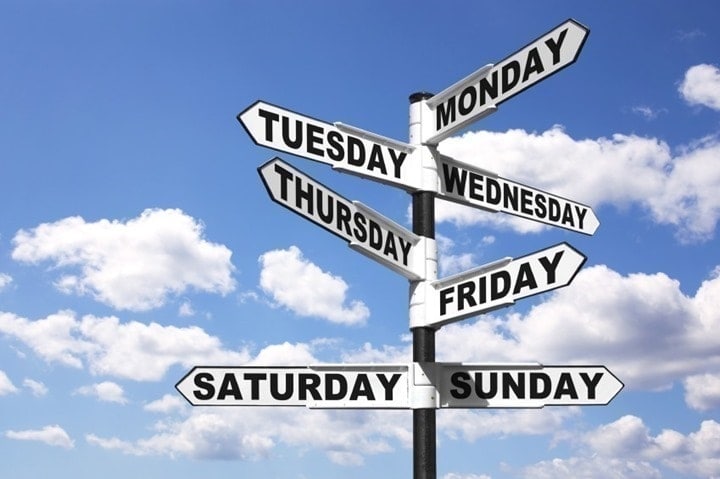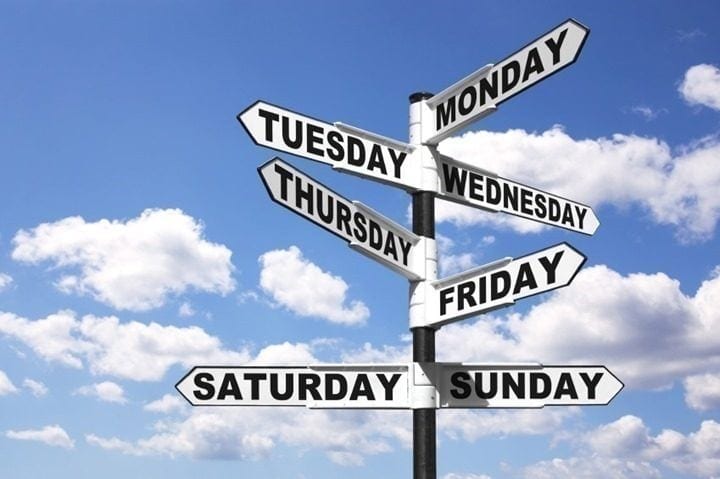 The Week in Review is a collection of both all the goodness I've written during the past week around the internet, as well as a small pile of links I found interesting – generally endurance sports related. I've often wondered what to do with all of the coolness that people write, and while I share a lot of it on Twitter and Facebook, this is a better forum for sending it on to y'all. Most times these different streams don't overlap, so be on the lookout at all these places for good stuff!
So with that, let's get into the action!
DCRAINMAKER.com Posts in the Past Week:
Here's all the goodness that ended up on the main page of DCRainmaker.com this past week:
Saturday: Week in Review–October 27th, 2018
Tuesday: Tacx Flux S Trainer In-Depth Review
Wednesday: Tech Tidbits: Spotify on Garmin FR645 Music, New COROS Helmets, No Apple Watch ECG Yet
Thursday: Hands-on: Tacx NEO 2 Smart Trainer
Friday: The Smart Trainer Annual Recommendations Guide–2018 Edition
Heads Up – Solid Trainer Deal:
There's still a handful of Tacx Flux 1 units available left in the sale that started about four weeks ago.
Tacx Flux 1 Sale: This is the updated 2018 variant that includes all the internal tweaks for better performance/stability. The Flux is down to $699 (from $799).  The singular difference between this and the just announced Tacx Flux S is that unit has support for longer derailleur cages. That's it!
This is an awesome deal for trainers that are available today, at least while supplies last. While it's not silent like the new KICKR CORE at $899, you are saving $200 (and you can get it today versus the backordered KICKR CORE).
YouTube Videos I Made This Week:
Here's what hit the tubes over on the You of Tube, definitely don't forget to subscribe there to get notified of videos the second they hit!
Stuff that I found interesting around the interwebs:
Here's a not-so-small smattering of all the random things that I stumbled on while doing my civic duty to find the end of the Internet.
1) A GoPro Attached to an Eagle flies through stadium: Of course, the impressive part here is GoPro's stabilization. Also, the fact that the eagle didn't just stop and eat some popcorn along the way.
2) Controversy over unpaid high-schoolers manufacturing Apple Watches: Didn't see that one coming. But good on Apple for quickly stepping up to the plate on it and investigating.
3) Zwift Interval Art Contest: Not gonna lie, the starting benchmark is pretty damn impressive. You basically make artwork out of your workout.
4) Running two KICKR's connected: I saw this when Shane first posted it back in August, but totally forgot to include it in my Week in Review that week. Clearly, it deserved it then, and still does now.
5) Debate on wearing a cycling helmet: If one's going to write an in-depth piece on it, then there's no better piece to read than this. Debate as you wish, but at least read his piece first (and add to the debate there).
6) Spotify coming to Apple Watch soon: Spotify has released to their beta testers Apple Watch support. That'll mark a solid swing of new platforms in the last month, including Garmin, some WearOS watches, and Apple. Fitbit must be feeling pretty left out right now.
7) Tesla's Elon Musk says they're considering an ebike: Note that the linked article has renderings, but they're not from Tesla. Still, worth a quick glance of the quotes.  (via Slowtwitch Forums)
8) Apple Watch FDA clearance didn't leverage large heart study: This isn't really a surprise per se, but is important to note to debunk some rumors out there. The study wasn't done on the new AW4 devices, which means said devices wouldn't have had the tech in them that was being studied.  Apple is one of the most secretive companies out there in consumer tech, they certainly weren't going to have 400,000 people somehow accessing something that was supposedly secret.
Sports Technology Software/Firmware Updates This Week:
Each week I quickly highlight some of the new firmware, app, software and website service updates that I see go out. If you're a sports technology company and release an update – shoot me a quick note (just one-liners are perfect, or Tweet it at me is even better) and I'll make mention of it here. If I don't know about it, I won't be able to post about it. Sound good?  Oh – and if you want to get a head start on things, this page is a great resource for watching Garmin and a few other firmware updates.
Garmin Edge 520 BETA firmware update: Minor bug fix.
Garmin Forerunner 230/235/630 BETA firmware updates: All minor Bluetooth Smart related tweaks.
Garmin Forerunner 645 BETA firmware update: Minor bug fix.
Garmin VIRB 360 firmware update: Added support for 5.7K timelapses, plus a few other minor tweaks.
Garmin Vivosmart 4 firmware update: Minor bug fix.
Lezyne Y10 and Y12 Firmware Updates: Some stability improvements, some bug fixes. Basically, any Lezyne device bought in the last 14 months gets this update.
Wahoo KICKR CORE Firmware Update: Fixes sprint power issue myself and others saw in the past.
—
Thanks for reading!