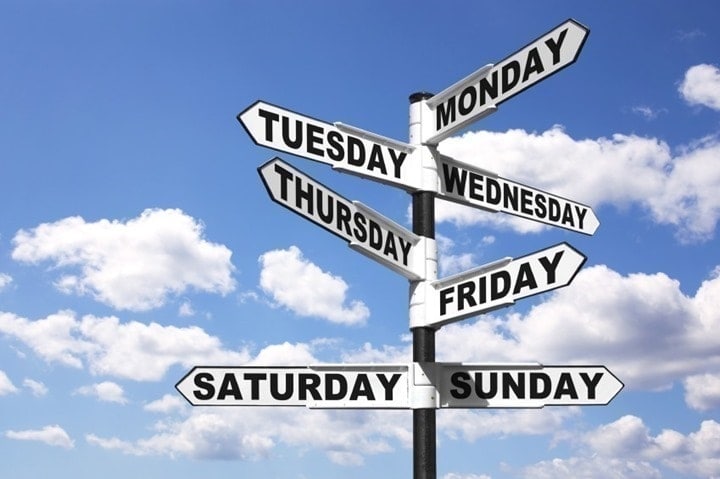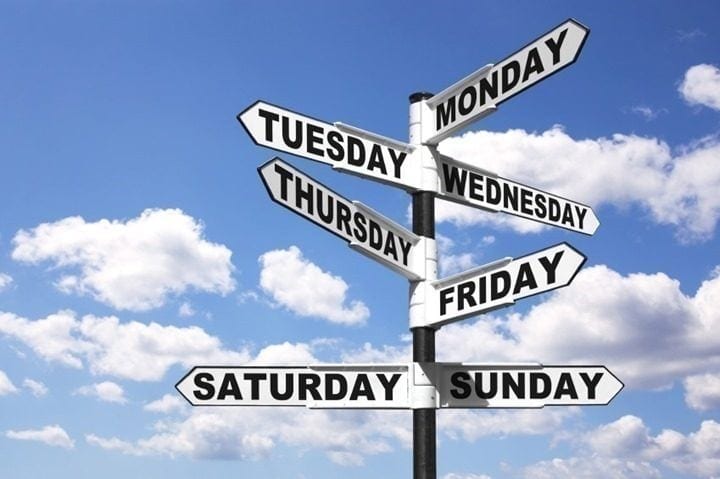 The Week in Review is a collection of both all the goodness I've written during the past week around the internet, as well as a small pile of links I found interesting – generally endurance sports related. I've often wondered what to do with all of the coolness that people write, and while I share a lot of it on Twitter and Facebook, this is a better forum for sending it on to y'all. Most times these different streams don't overlap, so be on the lookout at all these places for good stuff!
So with that, let's get into the action!
DCRAINMAKER.com Posts in the Past Week:
Here's all the goodness that ended up on the main page of DCRainmaker.com this past week:
Wednesday: Apple Watch Series 4: Sports & Fitness In-Depth Review
Friday: Friday Tech Tidbits: Banning power meters at Tour de France, Polar Vantage now shipping, new COROS APEX GPS watch
Definitely more of a quieter week as I battled a bit of a cold, along with a lot of time on a trainer working on trainer posts for next week. Plus that Apple Watch review was a beast!
Heads Up – Solid Trainer Deals:
There's still a handful of Tacx Flux 1 units available left in the sale that started about three weeks ago.
Tacx Flux 1 Sale: This is the updated 2018 variant that includes all the internal tweaks for better performance/stability. The Flux is down to $699 (from $799).  The singular difference between this and the just announced Tacx Flux S is that unit has support for longer derailleur cages. That's it!
This is an awesome deal for trainers that are available today, at least while supplies last. While it's not silent like the new KICKR CORE at $899, you are saving $200 (and you can get it today versus the backordered KICKR CORE).
YouTube Videos I Made This Week:
Here's what hit the tubes over on the You of Tube, definitely don't forget to subscribe there to get notified of videos the second they hit!
Stuff that I found interesting around the interwebs:
Here's a not-so-small smattering of all the random things that I stumbled on while doing my civic duty to find the end of the Internet.
1) RunScribe looking for volunteers running NYC Marathon next week: Wanna get hooked up with a dual-pod RunScribe setup that transmits running power and other efficiency metrics? RunScribe is looking for a pile of volunteers to specifically wear the device during the NYC Marathon next weekend so they can get a good sample set on how symmetry changes over the course of a race with a large group doing the same race. You let them analyze your data in exchange for giving the device a whirl. Obviously, act quick so they can get you a unit in time.
2) How Amsterdam's Became Bike Friendly: Cool little video that goes into the tipping point that brought Amsterdam back from it's spiral towards a car-focused city, to cycling. (via Desfit)
3) Apple to donate 1,000 Apple Watches to aide binge eating study: Pretty sure the title says it all, though, some of the details around how they're collecting the data and the app are interesting.
4) Runners attempt to match Eliud Kipchoge's World Record Marathon Pace: Let's be honest, you're just here to watch people face-plant. Don't worry, me too.
5) Detailed analysis of the Tour de France in trouble: Even the TdF's own chief admitted that 2018 wasn't exactly a great year for the Tour de France. This well put together piece from Velonews breaks down all of the challenges and some of the suggestions for how to address it going into 2019. Note that this was published prior to the 2019 Race Route being unveiled on Thursday. (via Neal Rogers)
6) WIRAL Cable Cam doing open round of investors: The idea of going to non-closed investment rounds has been gaining in recent years. You'll remember last year around this time I profiled an early prototype of the WIRAL Cable Cam, which is pretty darn cool. They're supposed to start shipping in the next week or two according to the latest update a few days ago. But this link is all about investing in the company. Not really my cup of tea, but for some, it might be.  I just can't wait to finally get my order/cable-cam. Of course, it helps that the new DCR Studio Space is sprawling enough I can actually do some fun stuff with it inside!
7) EatMyRide Bike Nutrition Planning App on Kickstarter: This app will automatically generate a specific nutrition plan for your bike ride, based on the elevation, course profile, and factors like gender/weight/etc… They've got a fairly low funding goal, so I suspect they'll make it with a bit of support.
8) Lime Bike to offer free bike/scooter rentals on US Election day: In the event you're in one of more than 100 cities and are intending to vote, you can now get to the polling place via free bike ride. Or, you can just walk. Your choice.
Sports Technology Software/Firmware Updates This Week:
Each week I quickly highlight some of the new firmware, app, software and website service updates that I see go out. If you're a sports technology company and release an update – shoot me a quick note (just one-liners are perfect, or Tweet it at me is even better) and I'll make mention of it here. If I don't know about it, I won't be able to post about it. Sound good?  Oh – and if you want to get a head start on things, this page is a great resource for watching Garmin and a few other firmware updates.
Hammerhead Karoo Firmware Update: The head unit gets a pile of new data screens/fields, mostly graphical in nature in terms of new ways to display data. It also gets power meter calibration and battery status. Along with that, there's a slew of other updates/tweaks worth reading if you're a Karoo user.
Stryd Running Power Firmware Update: Added instant-on power, battery monitoring, other bug fixes/tweaks.
Garmin Forerunner 735XT Firmware Update: Bug fixes, pool improvements, added ability to use footpod as distance source.
Garmin Forerunner 645/645 Music Firmware update: Added Galileo GPS support, color emojis, and other bug fixes.
Garmin Vivoactive 3 Firmware Update: Added abnormal heart rate alerts, minor bug fixes.
Garmin Vivofit 4 Firmware Update: Minor bug fixes.
Garmin Vivofit Jr. 2 Firmware Update: Minor bug fixes.
—
Thanks for reading!