Here's your (occasional) round-up of Friday randomness within the sports tech world. These are items that I felt I wanted to provide a bit more commentary/detail on than just a quick one-liner note in my usual Week in Review post, while not really viable for an entire dedicated post.
Power Meter Ban at Tour de France?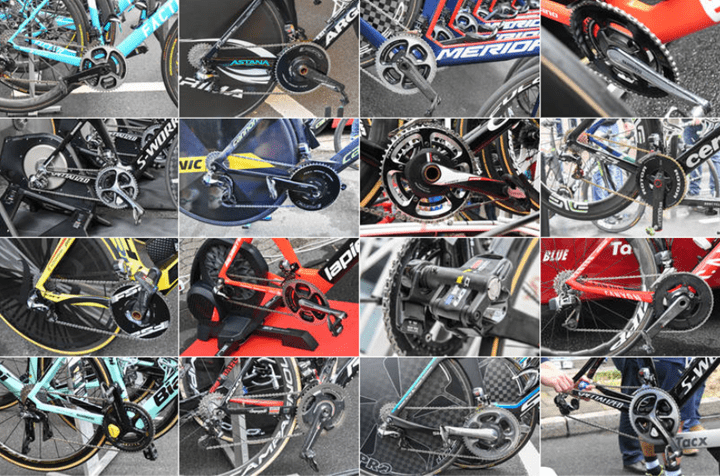 Yesterday ASO (Amaury Sport Organisation) announced their 2019 route for the Tour de France, as they usually do this time of year. The route and the various aspects of it is fully covered here by Cycling Tips. Instead, I want to focus on a tidbit left by the Tour de France Race Director Christian Prudhomme, who stated in both his closing remarks as well as to reporters (via CyclingNews.com) the following comments:
"Power meters are very useful in training but when riders use them in a race it means they know exactly what kind of efforts they need to make – for how long and at this or that level. But if a rider wasn't sure that he still had enough strength, that would change things."

"Getting rid of earpieces wouldn't change much. Not having earpieces could be useful to avoid having crashes, that's sure, but the battle today is focused far more on power meters than on earpieces."

"We reassert our desire to see the end of power meters in races, which annihilate the glorious uncertainty of sport."
Frankly, this line of reasoning is bizarre.
But not for the reasons you might think.
First off, most pros in the Tour de France (TdF) aren't actually using power meters to pace their efforts in the various stages, especially catching up to other groups like implied in many cases. That decision is made entirely based on larger aspects in the race at that point in time. The only exception to this is time trial stages, of which only number 1-2 stages per race in a grand tour like the Tour de France. The fact that Mr. Prudhomme believes pros are using them mid-race to decide whether to bridge a gap calls into question his understanding of how pro cyclists compete in the very event he's putting on.  Riders are using time-gaps from motos and race radio to determine their next moves, not power meters.
Most of the power meter usage in a grand tour like the TdF is actually more about collecting data to use for historical trending and to then understand what a given athlete is capable of doing, either in individual or group efforts. Every team in the UCI WorldTour is riding with power meters (here's my guide for this year), and virtually every rider in the Tour de France is as well. Additionally, organizations like Velon utilize the data to show spectators in real-time (which the UCI and the TdF have previously argued increases fan engagement).
Secondly, if UCI (or the Tour de France) were actually serious about anti-doping and anti-cheating efforts, there's arguably no better thing to do than requiring athletes to utilize and then publish power meter data (to a confidential platform is fine). Power meter data along with a racers weight has long been used to validate whether a given effort is considered viable without doping (drugs) or cheating (motors).  So the removal of such devices really serves no realistic goal except to help cover things up even more.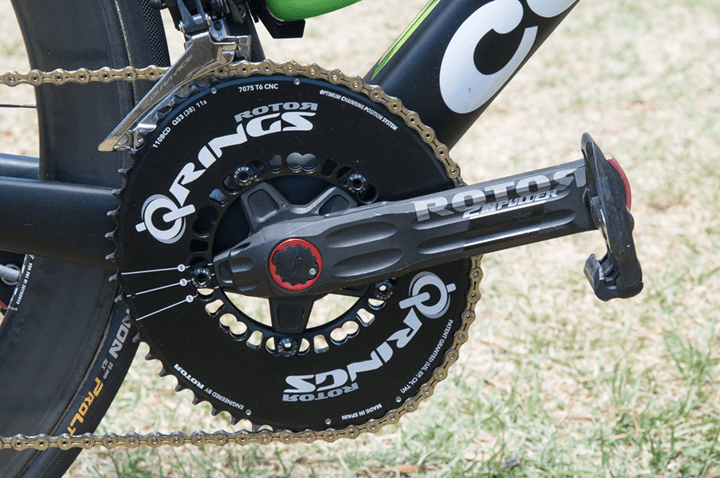 But what about Mr. Prudhomme's point that power meters "annihilate the glorious uncertainty of sport"?
C'mon now – anyone who's been involved in major stage races (or any pro race) knows that the single biggest thing they could do to instigate more excitement would be to take away race radios.  For those not familiar, race radios are small wireless radios worn by the riders that allow them to communicate with their team.
Typically, that's to the team support vehicles (usually two in the race caravan, plus others like those in feed zones).  In addition, it's also to race officials. The main 'Race Radio' is where the race organizers and officials give status updates and request for service/assistance. This can include safety related warnings as well.  Generally speaking, a support team will listen on both the race radio channel as well as their own 'private' channel (it's not technically private, but more like dedicated).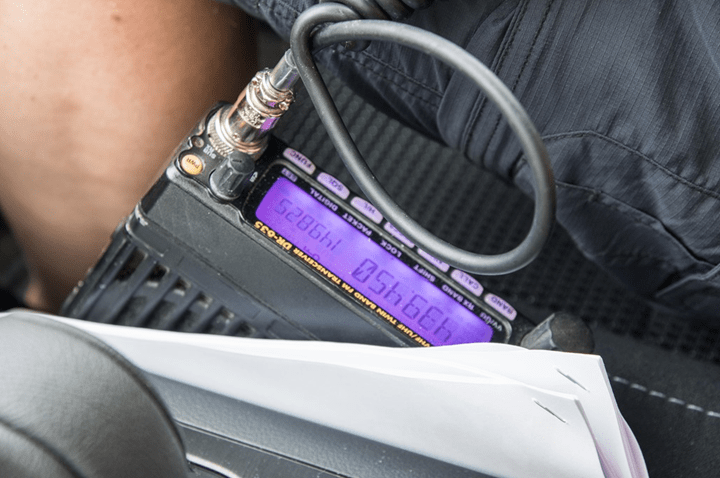 If the goal is to increase excitement, simply disband the team-specific radio communications. Leave only the official race radio channel for updates relating to safety (and perhaps service requests). Boom, problem solved. Now it's up to the racers to actually race, rather than just follow a constant stream of guidance from the team vehicles.  Even the Tour de France's own technical director admits as such.  Thierry Gouvenou, remarked at that event when asked about the change:
"I'm realizing more and more that people want a less controlled, less predictable style of racing. The public wants a kind of cycling where the riders are the main actors, not the directeurs sportifs or the equipment"

"Everybody needs to realize that it could be good for cycling in general. We could try some stages with power meters or without earpieces – why not? – to give value to the riders once again, to reward tactical invention"
To see just how critical race radios are in a race from a team management, watch this video I put together back in January at the Tour Down Under (longer post here) – when FDJ's race radio starts to go on the fritz, hosing up their strategy:
So no, removing power meters won't make the Tour de France more exciting. But removing non-essential race radio communication certainly will.
COROS Apex Watch:

Next, we've got a new watch from COROS in the pipeline – the COROS APEX. This multisport GPS watch is designed to build upon the COROS Pace GPS watch they released earlier this year.  That's when the company made the expansion from selling smart connected helmets like the COROS Linx (which I personally use) and COROS Omni.
The APEX aims to add more training metrics than the Pace, specifically around training load and recovery, with metrics like VO2Max and fitness index as well.  In talking to the company, they aren't developing these metrics themselves, but rather working with a partner. Though, said partner isn't Firstbeat – so that does question some of these metrics a little bit, and certainly it'll be something I'll be looking at in more detail once I have a unit.
(Of course, companies can develop these types of metrics themselves. For example, Polar does so, but Polar's been around a number of decades and their employees are legit sport scientists who work on this stuff. Garmin, Suunto, and countless others leverage partners with this level of expertise instead. I don't care who a company leverages, as long as there's at least some street cred with said company.)
The most notable physical change to the APEX over the Pace is probably the button configuration. The Pace had a pretty traditional four-button layout, akin to most endurance/multisport devices from Garmin/Suunto/Polar (that usually have five).  But for the APEX, the company has gone with a two button-ish design. I say 'ish', because it's one button plus one 'digital crown' (called a 'digital knob' by COROS).  This basically matches the Apple Watch. Except for the fact that the Apple Watch is also a touchscreen device, and the APEX is not.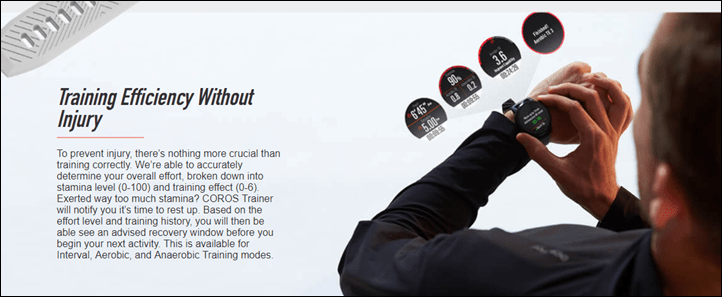 I'm willing to hold my fire until I get hands-on with the device, but I'm struggling to see how this would be efficient in either endurance sports or high-intensity scenarios.  But again, maybe it's so totally out of left field that it'll work even better.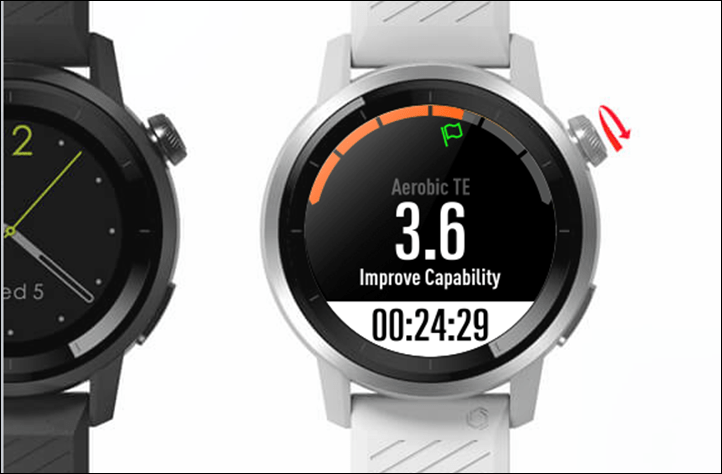 Next, unlike their past unit the APEX will allow swappable wristbands as well.  That seems to be the general trend among sports tech companies, after they've realized over the past few years that not everybody likes the same bands. So good news there.

Finally – the unit comes in both a small and medium size – 42mm and 46mm. No surprise there, that's akin to what other companies are doing with offering smaller sized units. It's offered in white, black, and silver.  It includes a barometric altimeter and compass, as well as an internal optical HR sensor.
I've generally had good luck with the COROS Pace (even in the last couple of months, save one poor-GPS accuracy swim a few weeks ago). There's still some odd quirks with the underlying data processing they do, but it's getting better.
The current plan is for APEX to start shipping in later November, and is priced at $349 – which may still be a tough pitch in this hyper-competitive multisport watch environment. But I'm glad to see they didn't try and price it at $399 or higher – as that would have been a non-starter.
The company says they'll be getting me a watch in the coming weeks to dive into more deeply. So stay tuned there!
(Note: All imagery in this section is from the COROS website.)
Polar Vantage Shipping: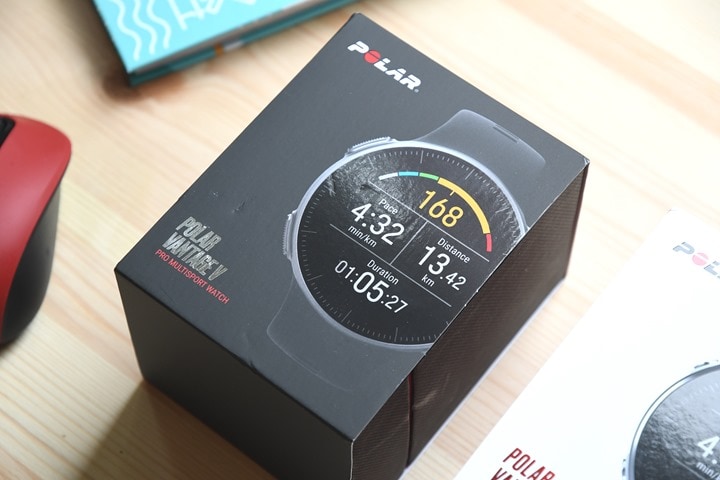 Finally, we'll wrap up with a quickie – the Polar Vantage series is now shipping. Polar started shipping units to customers and retailers yesterday, as well as of noon today they are making units available at the Frankfurt Marathon expo.
I know for folks in the US for example, retailers were sent their shipments yesterday and today, set to arrive today and early next week (and then from there those retailers will send shipments to customers per their respective orders/place in line/etc…). That's also mirrored in Europe from what I understand.
As for my review, it'll likely be mid-late November. While I've got plenty of data from the Polar Vantage series over the last two months, as usual I like to focus as much data as possible on the final software/hardware versions. I received the final hardware yesterday of the Vantage V (my understanding is that there wouldn't be any hardware-specific changes with respect to accuracy of GPS/Optical HR, rather – those are coming/came via software updates).
Polar had last said early November for when they would start shipping, so that's roughly how I plan device usage. As you saw this week, I'd been using the Apple Watch Series 4 lately to get that review out the door – and then the Garmin Instinct in the weeks before for that review. Only so many wrists, with others like the Fitbit Charge 3 and Garmin Vivosmart 4 in-depth reviews also waiting in the wings.
In any case – stay tuned! Also, I'm sure folks will be dropping their experiences with the watches in the sprawling comments section of my Polar Vantage post (and Polar is monitoring/posting/replying to comments there too).
—
With that – have a good weekend! Though, you might get one more in-depth trainer review from me later today. Then more trainer reviews early next week wrapping up the month on October 31st with my 2018 Trainer Recommendations guide. I've been on a trainer roll the last few weeks!
Thanks for reading!