This weekend The Girl was off enjoying the weekend away in Austria, giving me full reign of the two kiddos.  As such I was a bit limited in terms of doing things like outdoor rides on a road bike…but I more than made up for it with the cargo bike! Here's what went down.
1) Off to the dunes!
Ok, so I said no outdoor rides. And that's true…except I snuck in one ride just before The Girl left, this one on Friday with a few of the guys from Zwift that were in town for a meeting.
We met up in the morning and rode the roughly 40KM to the coastline.  Part of that included riding through the dunes heading northwards. Why do I mention the direction? Because the wind was very much headed southwards.  The weather wasn't exactly awesome this day, and the majority of that non-awesomeness was the headwind.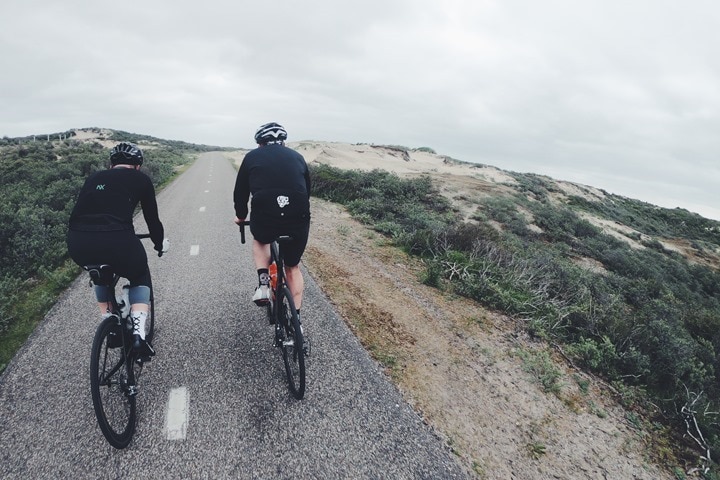 We stopped at a small café along the beach for some hot drinks before making our way back.  In theory we had some tail winds somewhere, though, they seemed non-proportionally helpful compared to that of the headwind.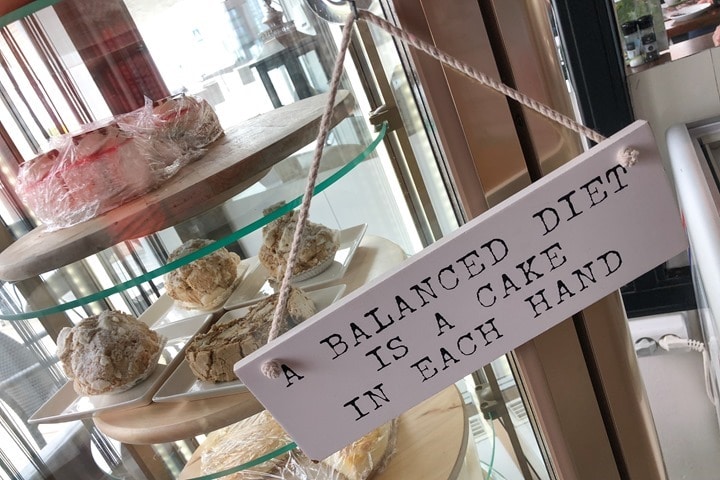 Thanks guys for the route and ride, all-in about 50mi/80km, I appreciate it!
2) A new WiFi router via cargo bike
Saturday I decided I needed some better WiFi's. Not the internets you see, but the actual WiFi coverage.  Specifically, I needed a mesh network of sorts to get coverage in one hallway near the door far away from the well-concreted cabinet where the WiFi currently exists.
So with that mission, I loaded up our newfound cargo bike with the kiddos and off we went.  The bike is actually on loan from Urban Arrow, we haven't bought it yet.  Oh, and it actually has disc brakes. For realz.
In any case, two petite humans and a diaper bag. Being this was the first journey with small humans involved I decided to skip adding Lucy (the dog).  Oh, and then I stuck in a GoPro with a dead battery…because…sigh.  On the bright side, The Peanut waved to all the boats in the canals.
I pedaled across town to Central Station to the electronics store, kinda like a Best Buy.  Then relocated the kids to a shopping cart.
Inside, I picked up the WiFi and did the entire thing in reverse.  I got Google WiFi, mainly because it had a three-pack that ensured good coverage everywhere…and primarily because they had it in stock.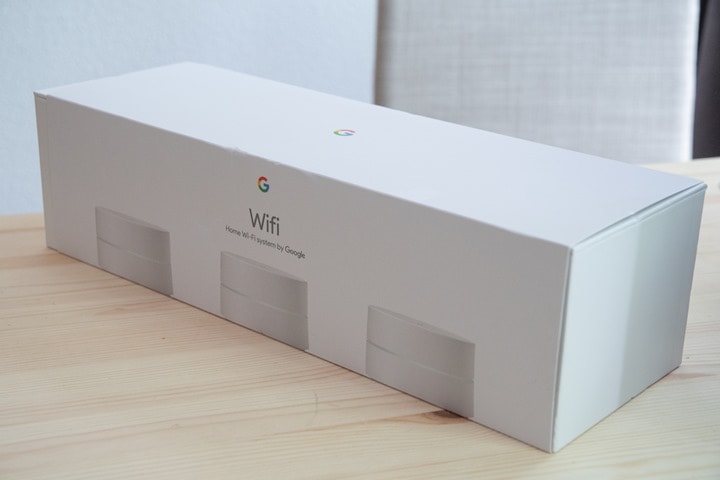 It doesn't have anywhere near the geek customization of some of the other options on the market, so it works well in a home setting but I may not buy it for the new DCR Cave/Studio…we'll see.
Still, I like it, and I think The Girl will as well since it's super easy to double-check status and such.  And the priority bits is cool, to be able to prioritize quickly something like Apple TV.  And most importantly, the door/hallway now gets good WiFi, so the Nest Cam in there works.  Woot!
3) Unboxing lots of stuff
I unboxed a large pile of devices this weekend in my spare time.  Regrettably, I can't really show you many of them.  I did do some catch-up unboxings though, of items where I now have final retail boxes that I didn't necessarily have before (sometimes I get final devices without boxes for a variety of reasons).  For example, the Edge 130: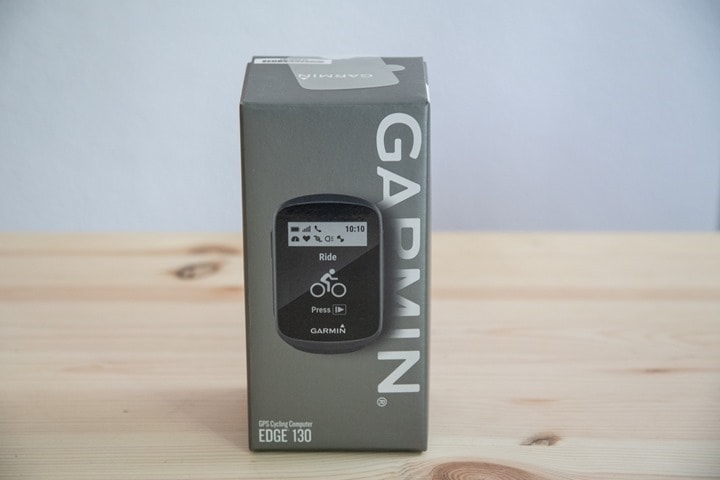 Unboxing photos are rarely very glamorous, but, ya gotta get em done!
4) Off to the windmills (and ice cream)!
Sunday around lunch time I packed up all the kiddos again and set out for an adventure. I had initially planned to go about an hour away by bike…but then set my sights a bit closer.  You know, still an hour away by bike.  But a logistically easier hour away that didn't involve routes unknown.  A route I've ridden many times here.  Oh, and it has windmills.
And windmills make pretty bike pictures.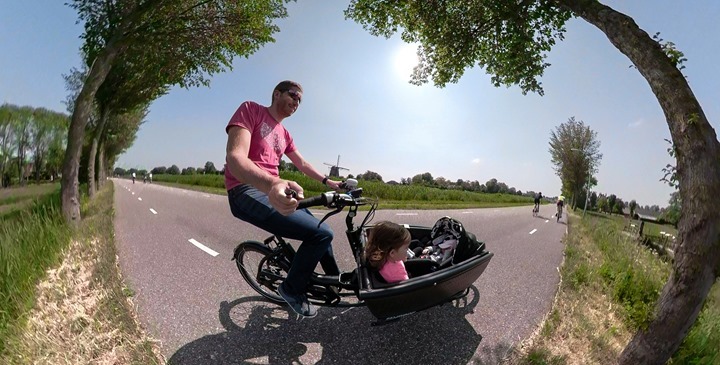 For those curious, I used the GoPro Fusion to get these pics. Though I do wish you could export out a flat pic from the mobile app from video, as opposed to having to take a screenshot of the pic and trim out some stuff (you can export out 360° pics, but not flat ones, at least on iOS).
At the turnaround point I got The Peanut a small ice cream cone.  She was pretty excited about this situation.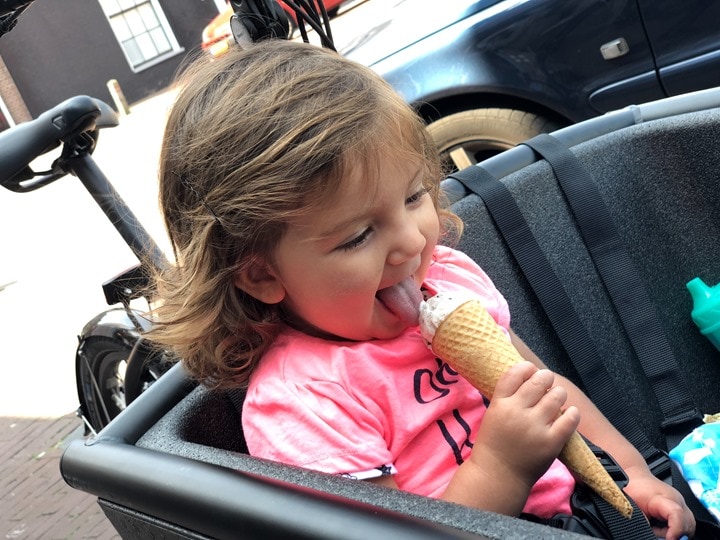 All in all the ride went well.  Two hours on the dot, and nobody had any mental breakdowns. Not the kids…or me.  And we got ice cream. #Winning
5) Testing new power meters
Finally, after the kids went to bed Sunday night I jumped on the trainer to test a pile of new things, most notably a new power meter (but also some apps too).  Now technically, I've had this power meter for almost two months, but this was the latest prototype of it, set to address a few quirks the previous ones had.  Of course, this first required swapping bottom brackets on a different bike due to some tweaks in the shell design.  The bike shop next door is confident I eat bottom brackets for lunch. I'm in there roughly once a week getting new ones for my fleet of test bikes as I shift from power meter to power meter. I despise bottom bracket standards.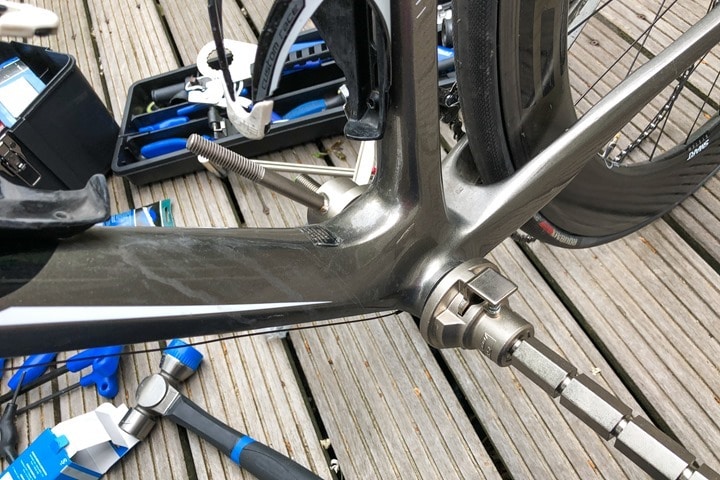 But at least I'm really good at swapping them. I've got the tools to do it, and can do a swap in about 5 minutes.  Certainly that kit is overkill for almost everyone except mechanics and fake mechanics like me, but, I've used at one point or another almost everything in it.  And, I've pretended to learn how to service my bike too.
I actually dragged the trainer out onto the deck, mostly so I wouldn't wake any of The Nuts up. Given I put a significant amount of parental planning into getting everyone bathed and in bed on a military-like schedule, the last thing I wanted to do was wake anyone up.  And yes, I could have used the STAC Zero trainer I'm also testing, but that was set up with a different bike and I didn't want to re-configure everything among the 6 different head units I had set up.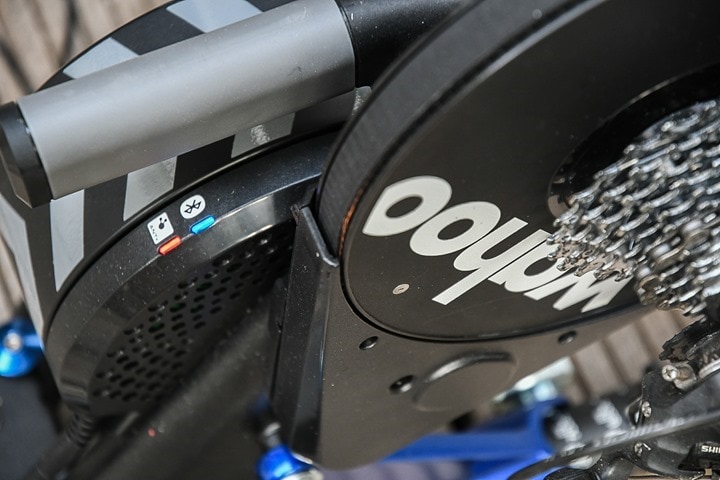 In any case, the test went well…but more testing to be done before posting about it.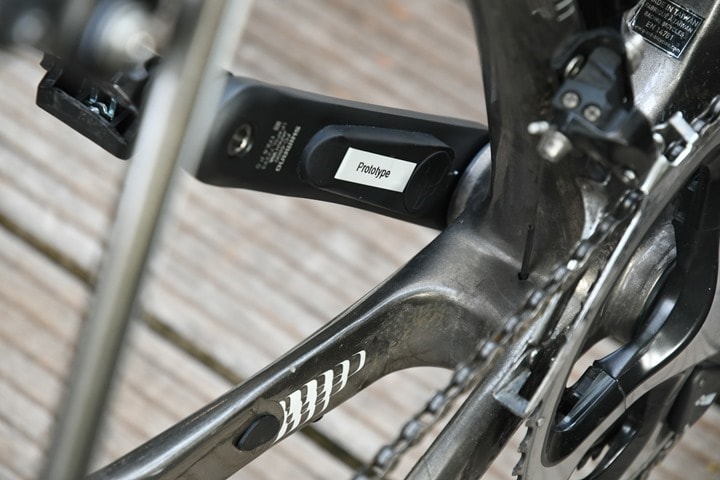 With that – thanks for reading, and back to nutcase watching I go!  The Girl arrives back later tonight. Based on her Instagram, she seems to be enjoying things in Vienna.
Based on my Instagram…I still seem to suck at uploading to Instagram regularly.
Ok, for real this time – thanks for reading, catch y'all later!
—
Oh, and reminder, the big trainer/power meter/etc 20% off sale ends Wednesday evening (May 23rd – 11:59PM US Eastern Time).