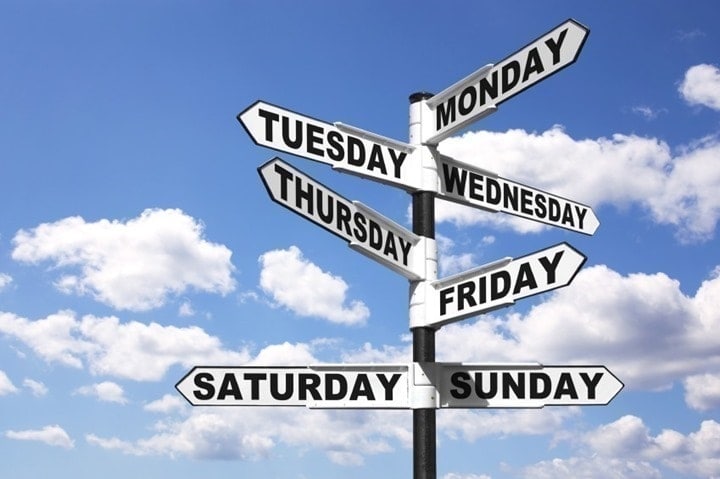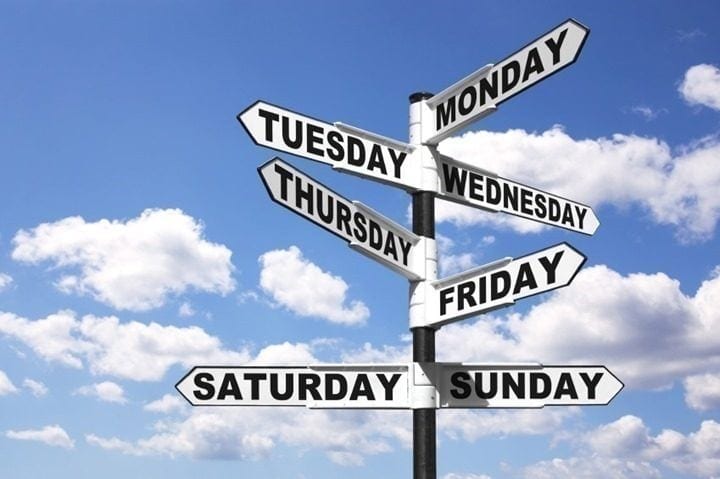 The Week in Review is a collection of both all the goodness I've written during the past week around the internet, as well as a small pile of links I found interesting – generally endurance sports related. I've often wondered what to do with all of the coolness that people write, and while I share a lot of it on Twitter and Facebook, this is a better forum for sending it on to y'all. Most times these different streams don't overlap, so be on the lookout at all these places for good stuff!
So with that, let's get into the action!
DCRAINMAKER.com Posts in the Past Week:
Here's all the goodness that ended up on the main page of DCRainmaker.com this past week:
Sunday: Week in Review–May 13th, 2018
Monday: 5 Random Things I Did This Weekend
Monday: Huge Spring Sale: 20% of all trainers, many power meters, and plenty more
Monday: Hands-on with Road Grand Tours and their new update: Is it a viable Zwift competitor?
Wednesday: What's Baseline on a Smart Trainer in 2018?
Sports Tech Deals This Week:
While the biggest news of the week is the current 20% off sale going on here, where the biggest savings are, especially for trainers and power meters.  That's all going on till Wednesday, so don't miss out on that.
Still, on this past Friday another swath of items went out for sale.  The main points include:
$100 off all Fenix 5s – 5/18-6/16
$50 off Edge 25 units (base and bundle) – 5/18-5/28
20% off on Saris and CycleOps – 5/18-5/30
$50 off Edge 520 5/18-5/28
Here's the full listing with links that support the site though:
Product

Sale Price

Amazon

Sale Notes

Garmin HRM-DUAL (ANT+/Bluetooth Smart Strap) - 35% off!
$69
$45
Amazon
This is Garmin's ideal strap if you just want an affordable dual ANT+/Bluetooth Smart option, especially when it's on sale like this - it really becomes the best deal out there right now for a multi-connection strap.
Enjoy (and thanks for helping support the site, even if it's just buying toilet paper using the Amazon link on the sidebar).
YouTube Videos I Made This Week:
Here's what hit the tubes over on the You of Tube, definitely don't forget to subscribe there to get notified of videos the second they hit!
Stuff that I found interesting around the interwebs:
Here's a not-so-small smattering of all the random things that I stumbled on while doing my civic duty to find the end of the Internet.
1) Next time you assault someone, don't upload to Strava: While the underlying storyline here leaves some space for thinking about bike safety, what's clear is that you shouldn't upload rides to Strava when you commit a felony on a ride.
2) Clever Training acquired by JackRabbit Sports: While technically an acquisition, this is really more of a merger in terms of the ultimate goals. JackRabbit has some 60 stores, Clever Training a large online presence. From talking to CT, they don't anticipate any immediate changes, CT will continue to operate as-is.  The biggest near-term impact you'll see though is CT starting to get access to the massive inventory of shoes/apparel that Jackrabbit has.  Otherwise, business as normal. Ultimately, for you (and me and even employees) I think this will be a good thing.  The two entities have virtually no overlap, so it's really more about synergies.
3) I need a new TV. NYC shot via aerial system at 12K! Now YouTube only supports 8K, so that's the highest you can watch it in. But even within that, the level of detail if you watch at 4K is still incredible. You'll notice it on the really long shot that slowly advanced towards times square. Just look at details like cars and such.  Of course, given I lack even 1 RED camera, I don't think my reviews will start shooting with three of them anytime soon.  Though…I did take RED camera training…so…ya never know! (via Jonathan M.)
4) Go for a spacewalk, forget GoPro MicroSD card: I hate it when that happens!
5) Refactor bike computer with camera on Kickstarter: Here's the thing, I actually rather like the overall specs of this device. I do think getting cameras on head units is the eventual goal (but like the Xplova unit I reviewed, camera quality will suck for a while).  But here's the more important thing: There's not a chance in hell I'd invest in a Kickstarter project that's currently not slated to deliver till March 2019. That's an eternity in the bike computer world, especially these next 12 months. And of course, even more an eternity when almost no sports tech Kickstarter projects meet their timelines. This launched too soon unfortunately.
6) Speaking of Kickstarter: I hate…no, I despise and hate, the new Kickstarter Hardware Studio badge levels recently announced. While Kickstarter says these are to make it easier for y'all to figure out where a product stands, they're rather purposefully designed/named to make it look like all products are great. For all its faults, they should have gone with a simple color and level coded system like DHS has/had for attacks (Low to High, but was always high, making it meaningless), with these levels mapping into chance of success. A 'Hardware Ready 1' level might map to 'Low to medium' in the real world.  Not 'Oh, it's great, invest'. Again, hate, hate, hate. Purely designed to trick you into spending money. Did I mention I hate it?
7) How Shoddy Statistics Found A Home In Sports Research: Yup, just lots and lots of yup. If you're familiar with 538's work, you'll definitely enjoy this. (Via Aaron C.)
8) The Commodore 64 Running Efficiency Pod: Wow, I never even knew such craziness existed! Thanks to UM for the tip!
Here's a dope C64 accessory I never heard of: the Puma R-System Computer from 1986. https://t.co/UiYVXuQRbz pic.twitter.com/P4oZZkRHrG

— re-64 (@re64_C64) May 16, 2018
Sports Technology Software/Firmware Updates This Week:
Each week I quickly highlight some of the new firmware, app, software and website service updates that I see go out. If you're a sports technology company and release an update – shoot me a quick note (just one-liners are perfect, or Tweet it at me is even better) and I'll make mention of it here. If I don't know about it, I won't be able to post about it. Sound good?  Oh – and if you want to get a head start on things, this page is a great resource for watching Garmin firmware updates.
Hammerhead Karoo Firmware Update: This update brings some minor tweaks and a few bug fixes. It does though now support hotel style WiFi hotspots that require a login.
Garmin Vector 3/3S Firmware Update: Bug fixes and performance improvements
Garmin VIRB 360 Firmware Update: Power draw reduction, bug fixes
GoPro Fusion Firmware Update: Performance and usability improvements (this was technically last week, but I missed it)
—
With that – have a great weekend!