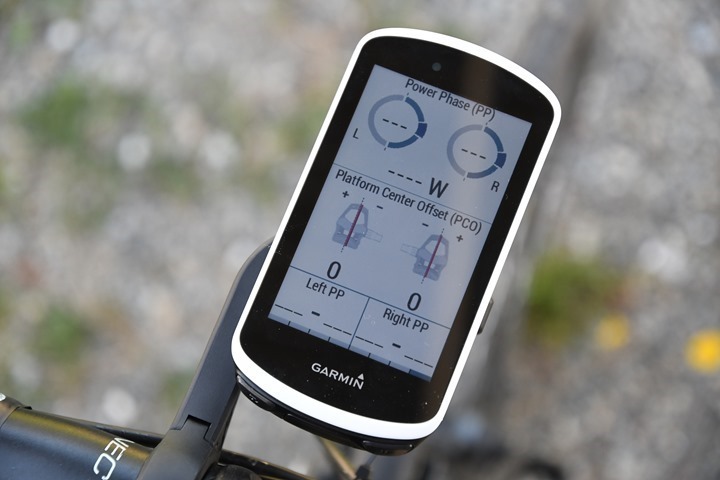 Sitting on the list of things I've been meaning to write about for about a month, is a nifty and little known tidbit: At the ANT+ Symposium this year, Garmin announced that 3rd parties could start to leverage Garmin's previously proprietary Cycling Dynamics metrics within their own products.  Be it power meters or head units (or watches), all of which no longer requiring Garmin Vector to get cycling dynamics.
So, since my sushi for lunch is taking about 45 minutes longer than it should to be delivered, I'm just going to see if I can knock out this quick post and then get back to finishing up that Apple Watch review.
A tiny bit of background:
For those unfamiliar with Cycling Dynamics, the short version is that it provides/provided additional power meter metrics beyond just left/right power.  So it includes things like seated/standing time, as well as platform center offset, and phased power.  Until this point, the only way to get those advanced metrics was to both have a Garmin Vector power meter (version 1, 2, or 3), and to also have a Garmin head unit or wearable.  On the head unit, those metrics looked like this: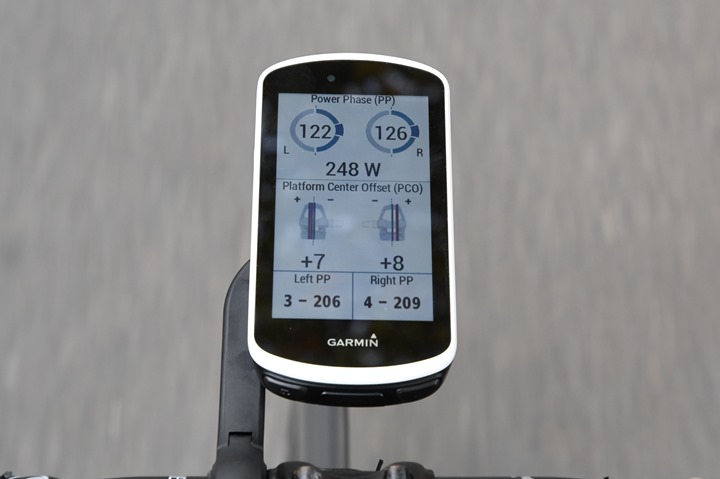 While online, they looked like this: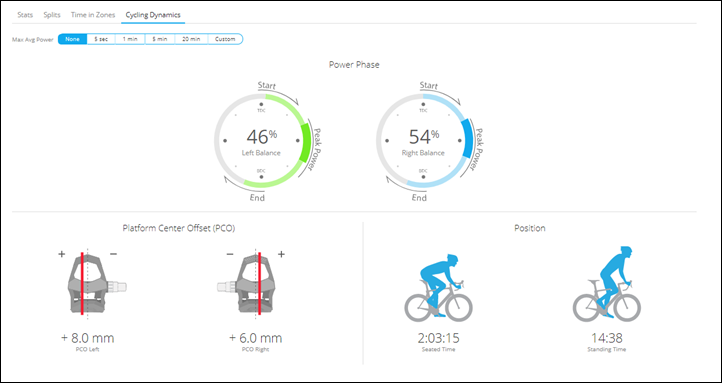 (For those that want a deeper look, here's my ride from yesterday with Vector 3 and Cycling Dynamics, just scroll down a ways and notice the tab, as well as the additional data plots.)
Now, longtime readers know that I'm hardly a huge proponent of Cycling Dynamics, mostly, because I think there's not a ton of actionable information from it.  Which isn't saying that there might not be down the road, but rather that I simply haven't seen much in the way of coaching/training/racing guidance that leverages it.
Hopefully though, with more power meters and head units supporting the metric, we might get more software platforms to support it as well.  Today, that's mostly limited to WKO4 and I believe SportTracks as well.
What's changing:

Now, things get a bit tricky in understanding how Garmin opens this up.  My title of this post attempts to distill the concept into the simplest form possible.  However, if I were to re-title this post to the most accurate description possible it would be:
"Garmin releases Cycling Dynamics to ANT+ Power Meter Technical Working Group, up to that group to debate, ratify, and then ultimately implement it in their products."
Which is a round-about way of saying that while Garmin has let the reins (or locks, as it may be) go on this, it's really up to everyone else to actually do something with it.  It's also a round-about way of telling you that the rest of this post might get a bit geeky.
See, at the ANT+ Symposium this year, Garmin walked into the Power Meter Technical Working Group (TWG), and said:
"Hi all, here's our spec for Cycling Dynamics. It's our gift to you, do as you wish. Love, Garmin Vector Team."
Which doesn't, unfortunately, mean that tomorrow you can use the PowerTap P1 pedals and get Cycling Dynamics information on your Wahoo BOLT.  That requires a few more things to happen.
First, the TWG has to accept (as a group) Garmin's specs.  By that, I mean that the purpose of the working group is to discuss specifications and agree upon standards.  It's what makes the power meter industry go round.  So who is this working group?  It's a collection of any interested parties that are full ANT+ members.  In the case of the power meter working group it's reps from companies like Quarq, Wahoo, Pioneer, PowerTap, and so on.  Even companies like TrainerRoad are there. Said differently: Everybody.
In the case of the meeting up in Banff, not every company was there.  For example Garmin, Quarq, Wahoo, and TrainerRoad were all in the room.  But I don't believe PowerTap/CycleOps folks were there, nor Pioneer or Favero.  They could have potentially been on a conference call, and certainly would have received the information later (since then).
The point is that all these folks from around the world have to get the information and then decide if they want to amend it.
Why tweak it?
Well, while Garmin has a great base for what they do specifically with Vector, it may not match precisely what Pioneer or PowerTap wants to do.  Or what Stages, ROTOR, Verve, or Shimano might want to do.  We know both Pioneer and PowerTap, for example, have their own advanced metrics, and they may have things that Garmin's baseline doesn't.  The goal then coming out of the TWG is to find the middle ground for everyone.  The challenge? That can take a long time.  Years sometimes.
Meanwhile, on the head unit side, companies like Wahoo and Hammerhead (who were both in the meeting) certainly are likely eager to adopt it, as it'll make them more competitive to Garmin for Vector users (in the short term), and all power meters in the longer term.
Going forward: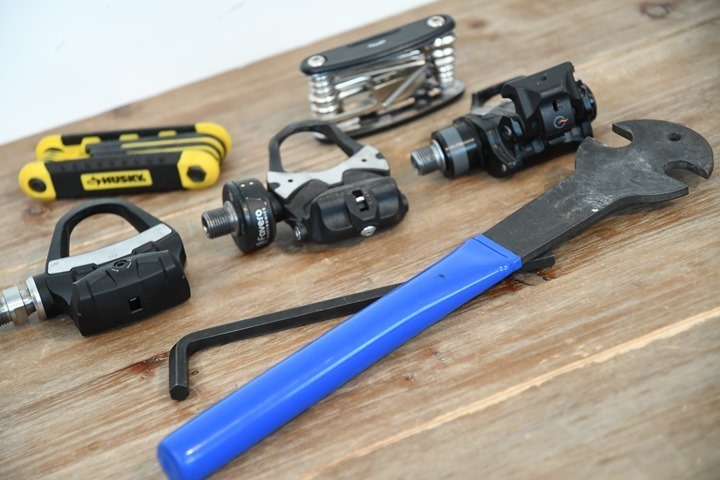 The trick here to getting what you all want (cycling dynamics-like metrics supported across the board) is essentially telling these companies that you want this information.  If you want PowerTap and Favero to implement it in their products, then you should reach out and tell them that (or at the very least, drop a note in the comments below).  Else, they probably won't.
Once they decide to, then there's still a time period for them to figure out how to implement it.  Some things might be technically easy to do, while others may take more research and development time.  Just depends on the metrics.
One point I made in my ANT+ Symposium Keynote, was that at this point it's really in the hands of these companies to implement.  Garmin has handed over the keys, so in essence, we can't really blame Garmin anymore (which I was able to do for the past 3+ years).  If I fast forward to next spring and nothing has happened, the only companies I can blame now are the PowerTaps, Pioneers, and Wahoos of the world.
Which gets to the last dirty little secret of the ANT+ TWG: Garmin is effectively forced to implement standards that are ratified within the TWG process, no matter the profile.  Be it cycling power meter additions or running power meter support, if a formal ANT+ working group is established and then a standard comes out of it, in almost every scenario that's sport-specific: Garmin will implement it.  They may not implement it on every device of course, nor older devices.  But for the most part, it gets implemented.
Thus, if companies want to force Garmin's hands to implement their technologies, the fastest way to do it is to go create/join a TWG and then get a profile ratified.  All of which gets that technology into consumers hands quicker, which is a good thing for everyone.
With that – thanks for reading!