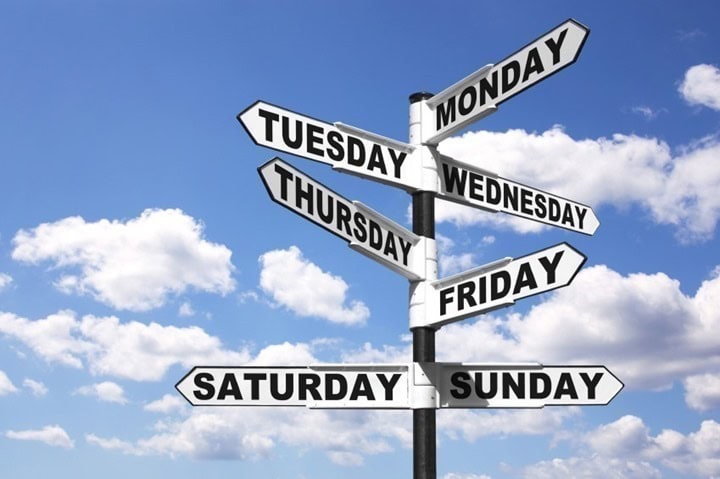 The Week in Review is a collection of both all the goodness I've written during the past week around the internet, as well as a small pile of links I found interesting – generally endurance sports related. I've often wondered what to do with all of the coolness that people write, and while I share a lot of it on Twitter and Facebook, this is a better forum for sending it on to y'all. Most times these different streams don't overlap, so be on the lookout at all these places for good stuff!
So with that, let's get into the action!
DCRainmaker.com posts in the past week:
Here's all the goodness that ended up on the main page of DCRainmaker.com this past week:
Sunday: Week in Review–Feb 26th, 2017
Monday: 5 Random Things I Did This Weekend
Tuesday: WatTeam PowerBeat Gen2 Power Meter In-Depth Review
Wednesday: The End of An Era: CompuTrainer Ceases Production
Thursday: MWC 2017 New Watches Hands-on: Huawei Watch 2 & LG Watch Sport
Friday: March Power Meter Giveaway Time!
DCR Podcast!
Here's a handful of the topics discussed in this past week's podcast:
– CompuTrainer shutting down their line
– MWC Highlights and new devices
– What I really do in Barcelona each year
– Will there be an FR920XT replacement?
– Troubleshooting and editing Scosche data
– Oh poor Intel acquisitions
– Where is Ginger Neil?
– Should you buy a Fenix3?
– Understanding the benefits of a resistance controlled trainer
– Why I was suffering in Xert
Listen to the full podcast here on the Podcast player, or just download the audio file from the same spot.
YouTube Videos I Published:
Here's some YouTube goodness that I published this past week:
Handful of Sports Tech Deals
Two minor sales of note:
Garmin Vivofit 3 is now $20 off (Amazon | Clever Training)
Garmin Vivoactive HR is now $30 off (Amazon | Clever Training)
Both sales run through March 11th, 2017.
I'm not really expecting anything of note here beyond Garmin continuing their newly rolled out 2017 mantra of 'always have something kinda-sorta on sale'. Basically, following a page from the TomTom playbook.
Stuff that I found interesting around the interwebs:
Here's a not-so-small smattering of all the random things that I stumbled on while doing my civic duty to find the end of the Internet.
1) Toilet plungers assist in bike lane clarity: Well then, that's getting creative.  And probably a whole heck of a lot cheaper than some fancy government budget project would be. (via Cycling Tips)
2) Putting Windows 98 on your wrist: Somehow, the whole 'putting an old desktop OS on your wrist' trick never gets old. (via Janne)
3) Is Specialized pressuring riders to use disc brakes? Always good stuff from James.
4) Ironman makes 6 rule changes: Of note is a new one on electronics which actually allows you to take your phone with you, but you just can't actively use it.  This isn't a surprise, as that was in theory always the USAT rule as well (no forward progress).  But in real-life, it was unevenly applied. (via David F.)
5) StravistiX now supports running power: One of my favorite Chrome plug-ins.  I wrote about the app a while back, and is an awesome way to get so much more detail from your Strava activities.
6) WKO4 adds support for Garmin Connect IQ Developer Fields: At first glance, this may seem geeky or non-relevant.  And in some ways it is.  But in reality I think it marks a turning point where we're seeing companies start to leverage and take advantage of the ability for Connect IQ apps to write custom data from sensors/etc into fields and have apps utilize it (which Garmin rolled out last fall).  While WKO4 is a natural starting point for this, hopefully we'll see TrainingPeaks (which owns WKO4) and others quickly adopt it.
7) Things continue to slowly crumble for Team Sky and doping: As I've said before – I have zero trust in pro cycling, they've done nothing to show I should trust them.
8) GoPro opens up engineering office in Romania: Interesting.  More interesting would be to know what this office will focus on longer term.  The headline talks about e-commerce and software and such.  But often for companies that's just something to say publically, before doing other projects with the crew there.
Sports Technology Software/Firmware Updates This Week:
Each week I quickly highlight some of the new firmware, app, software and website service updates that I see go out. If you're a sports technology company and release an update – shoot me a quick note (just one liners are perfect, or Tweet it at me is even better) and I'll make mention of it here. If I don't know about it, I won't be able to post about it. Sound good?  Oh – and if you want to get a head start on things, this page is a great resource for watching Garmin firmware updates.
Garmin Edge 1000 Firmware Update: Added Shimano Di2 Synchronized Shift support, updates to ANT+ bike lights, support for Connect IQ and a few other tweaks.
Garmin Edge 520 Firmware Update: Same as Edge 1000 above.
Polar M400 Firmware Update: Bug fixes.
Polar A360 Firmware Update: Bug fixes.
Suunto Spartan/Spartan Ultra Firmware Update: Massive pile of improvements/fixes, including up to 7 data fields, pool length customizations, and power field customization.  Plus plenty more. Seriously, check out the list.
—
Thanks for reading!