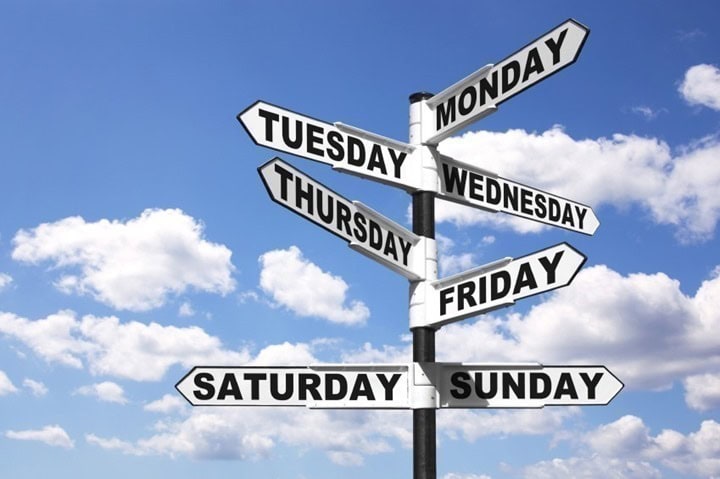 The Week in Review is a collection of both all the goodness I've written during the past week around the internet, as well as a small pile of links I found interesting – generally endurance sports related. I've often wondered what to do with all of the coolness that people write, and while I share a lot of it on Twitter and Facebook, this is a better forum for sending it on to y'all. Most times these different streams don't overlap, so be on the lookout at all these places for good stuff!
So with that, let's get into the action!
DCRainmaker.com posts in the past week:
Here's all the goodness that ended up on the main page of DCRainmaker.com this past week:
Sunday: Week in Review–March 19th, 2017
Monday: 5 Random Things I Did This Weekend
Tuesday: Best Action Cam 2017: GoPro Hero5 Black vs Garmin VIRB Ultra 30
Thursday: DCR Facebook Live Q&A Tomorrow–Friday March 24th!
Thursday: Garmin Fenix 5/5S/5X In-Depth Review
Sunday: My 2,500th post! Here's 25 blasts from the past!
Lots more good stuff planned this week! Finally able to post/clear some of the in-depth review backlog I've been working on, woot!
DCR Q&A Live Stream Recorded Session:
In case ya missed it last week, here ya go!  There's not a ton you need to watch the video portion for, so it makes for a great background listen if you want 90 minutes of tech Q&A (plus, the audio quality is good this time!).
YouTube Videos I Published:
Here's some YouTube goodness that I published this past week:
Sports Tech Deals
Continuing the Garmin plan for basically a sale every week, the Fenix 3HR is on sale this week (ends Apr 1st):
Garmin Fenix 3HR – $100 (now $449) – My in-depth review here
I wouldn't be a buyer at that price. Nope. Try harder next time Garmin ($399).
Plus three previous minor sales of note:
Garmin Forerunner 25 – $20 off (now $119) – My detailed post here
Garmin Forerunner 35 (optical HR) – $30 off (now $169) – My detailed post here
Garmin Forerunner 235 (optical HR) – $50 off (now $279) – My in-depth review here
All sales run through April 1st, 2017.  I'm not really expecting anything of note here beyond Garmin continuing their newly rolled out 2017 mantra of 'always have something kinda-sorta on sale'. Basically, following a page from the TomTom playbook. Also – I'd point out that unless you've got some very specific FR235 features you want, the Vivoactive HR is really the better buy.
Stuff that I found interesting around the interwebs:
Here's a not-so-small smattering of all the random things that I stumbled on while doing my civic duty to find the end of the Internet.
1) What happens if you lose your Fitbit…and someone finds it: Ok, I didn't expect that, or more specifically – didn't expect the sheer volume they deal with.  Nicely done.
2) Bike Computer Battery Life Test: Shane over at GPLama did a nifty little battery run down test of a bunch of bike computers.  Interesting to see the times, and just how darn close some of them were.
3) Swim fin racing – it's a thing: When you've been around the block a few times, you assume you've seen most things.  But somehow, I've never seen this.  Ever.  This is actually a thing.  Found it on this Slowtwitch thread, along with another 'thing' I never knew was a thing – scuba racing (see the bottles in their hands).  Mind…blown.
4) Tinder for cyclists: Not exactly an area I have experience in. But the numerous industry folks in this post do!
5) ITU Triathlon Chief's thoughts on Superleague: Interesting to see them comment.  Some valid points raised – even if it may come off as being snippy since they didn't do the event. (via Slowtwitch)
6) Adidas sues Asics over software patents: Sigh. How much money is Adidas spending on this, versus, you know…actually making their sports tech products better? (via Ian B.)
7) A simple way to keep track of fresh GoPro batteries: Kinda brilliant. I try and keep different batteries in different compartments/pocket, but sometimes if in a rush or tight spot, I'll forget. This is smarter. (via ISO 1200 Twitter)
Sports Technology Software/Firmware Updates This Week:
Each week I quickly highlight some of the new firmware, app, software and website service updates that I see go out. If you're a sports technology company and release an update – shoot me a quick note (just one-liners are perfect, or Tweet it at me is even better) and I'll make mention of it here. If I don't know about it, I won't be able to post about it. Sound good?  Oh – and if you want to get a head start on things, this page is a great resource for watching Garmin firmware updates.
Garmin Fenix Chronos BETA firmware update: Adds bike light support, other tweaks.
Garmin Vivofit 3 firmware update: Improves BLE connectivity.
GoPro Hero5 firmware updates: Improves SD card support
—
Thanks for reading!