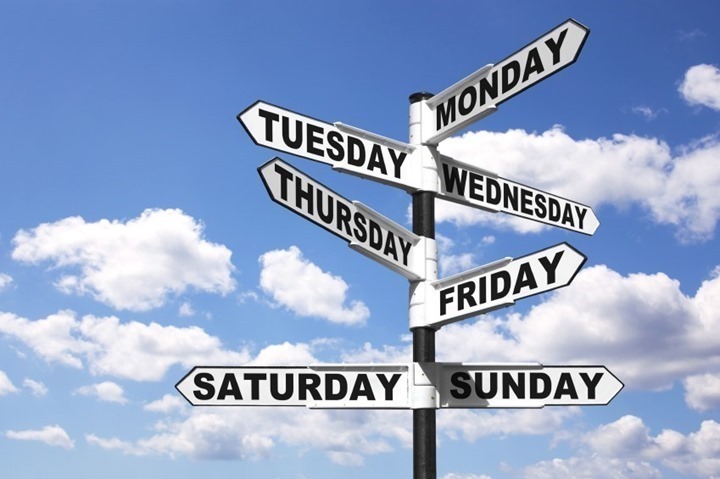 The Week in Review is a collection of both all the goodness I've written during the past week around the internet, as well as a small pile of links I found interesting – generally endurance sports related. I've often wondered what to do with all of the coolness that people write, and while I share a lot of it on Twitter and Facebook, this is a better forum for sending it on to y'all. Most times these different streams don't overlap, so be on the lookout at all these places for good stuff!
So with that, let's get into the action!
DCRainmaker.com posts in the past week:
Here's all the goodness that ended up on the main page of DCRainmaker.com this past week.
Sunday: Week in Review–November 13th, 2016
Monday: 5 Random Things I Did This Weekend
Tuesday: Hands-on: Zwift and their upcoming running mode
Thursday: GoPro adds data overlays to the Hero5: Here's how it (sorta) works
Friday: Fitbit Charge 2 Activity Tracker In-Depth Review
More tech deals on the way!
Keep an eye out on Monday (on this page) for the latest round of sports tech details and plans for Black Friday/Cyber Monday to hit!  At the same time, a bunch of Garmin deals end Monday as well.  They are:
Garmin Expiring Monday Nov 21st
Again, all of which is found on the deals page here.
YouTube Videos I Published:
Here's some YouTube goodness that I published this past week:
Stuff that I found interesting around the interwebs:
Here's a not-so-small smattering of all the random things that I stumbled on while doing my civic duty to find the end of the Internet.
1) Dog races mountain biker: Seriously, this is impressive. Both this year's video, as well as last year's video.  Both the dog and the rider have got skillz. (via JMW)
2) Samsung Gear S3 will allow Samsung Pay on other Android phones: This is the sign of another company expanding contactless payments.  I've gotta believe we'll see the fitness majors (Garmin, Fitbit, and maybe Polar) expand into contactless (i.e. NFC) payments.  The ease of use on wearables, such as the Apple Watch, is silly simple.
3) Training Peaks rolls out workout builder: Somewhat interesting, especially with the ability to plan forward looking load. Similar to what other platforms like Xert can do.  However, it doesn't appear to let you transfer these workouts to devices such as your Garmin unit.
4) Intel looks to be shutting down wearables division: Or at least, some element of layoffs.  While Intel denied parts of this (and certainly, I'm hearing plenty from the Oakley Radar Pace folks), I've found that in general where there's smoke…there's fire.  Plus, this would certainly go inline with everything else we've seen since the Intel acquisition of Basis and Recon.
5) Barbed wire stretched across mountain biking trail: A rider went through it, and the wire ended up in his throat.  Really disgusting stuff.  Though, I'm almost more amazed/saddened at the half-ass response from the various city officials.  Their comments seemed more like "It'd be nice if someone didn't do that again" versus "We plan to charge this individual with attempted murder." (via Slowtwitch)
6) Amazon Italy to offer car purchases: I only note this because if you're in Italy and plan to purchase a Fiat via Amazon, it'd be much appreciated to use that nifty Amazon Italy link on the sidebar first. Deal?  And for everyone else not purchasing a car, you'll see both the main US link, but also all of the Amazon country links right below it on the right sidebar of DCR!
7) Athlete completes every Ironman race in the world:  Yes, for real.  Impressive stuff.
8) ASO attempts to justify shortened and moved La Course event for this year: Sorry, I just don't buy any of these excuses.  Moving to a shorter stage in the mountains is not what anyone wanted.  They wanted to see a multi-stage race (even just 2-3 days).  There were many proposals last year on how that could have occurred.  I see this as a cop-out, and likely the end of La Course after this year.
9) GoPro gives Karma drone owners free Hero5 Black for recall: This is actually a very solid gesture on their part, especially as it'll include the Best Buy Karma purchasers, whose drone only came with a Hero4 Black.  Of course, all Karma purchasers had to return the drone + the camera, and only bundles had been sold to date.  Now ideally, once GoPro starts selling the drones again, they'll actually allow people to buy just the drone vs the whole package including camera.
10) NY Marathon settlement over lottery system: In the event you participated in the NY marathon lottery, you'll want to check out this page for details on how to get something out of it.
Sports Technology Software/Firmware Updates This Week:
Each week I quickly highlight some of the new firmware, app, software and website service updates that I see go out. If you're a sports technology company and release an update – shoot me a quick note (just one liners are perfect, or Tweet it at me is even better) and I'll make mention of it here. If I don't know about it, I won't be able to post about it. Sound good?  Oh – and if you want to get a head start on things, this page is a great resource for watching Garmin firmware updates.
Wahoo ELEMNT Firmware Update: Add sweet new routing features.  Trying to get a post out on this later in the week, as I think it's super cool.
GoPro Quik Desktop Software Update: Adds in ability to do dashboard overlays onto Hero5 Black videos (see my post above)
(Yes, a quiet week in the sports tech realm. Phew!)
—
Thanks for reading all!