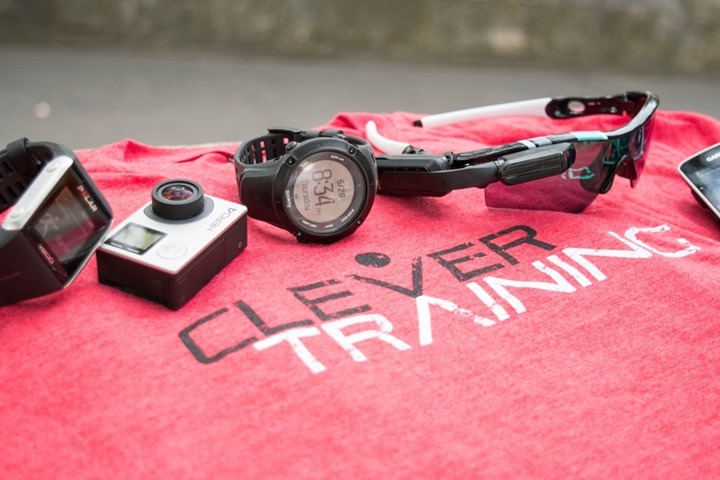 Last weekend I held the $600 gadget giveaway.  I considered it somewhat of a going away party for spring, as we segue into the summer months.  A whopping 6,499 of you entered over the weekend – which one-ups the last record for a single-device giveaway.  Pretty crazy!
As is usually the case, I hopped over to my lovely friend, Random.org, and stuck in the total number of entries: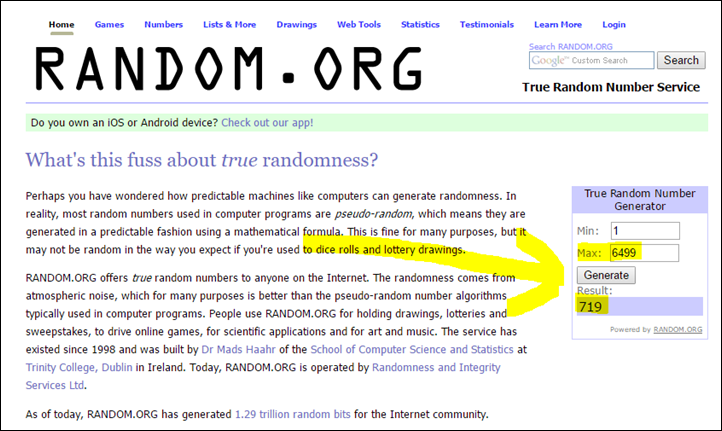 Then it was back to the post to find #719:

Congrats Thomas!  You're the winner of $600 bucks of gadget awesomeness!
As for everyone else?  Well, you can still go buy some love for yourself from Clever Training, and you'll still save 10% on basically everything they sell, unless it's already on some sort of big sale.  From GPS watches to trainers to power meters, and even gel packets. Underwear too.  Oh, and in the case of Thomas, he could also simply use Clever Training Europe to redeem his prize if he wants – it's now up and live with free Europe shipping on many items plus the usual DCR 10% savings.
Thanks to them for the giveaway, and everyone for the support!  Oh…and next stop? The Giveaway Extravaganza!
Have a great weekend all!