Here's the latest and greatest from the land of…well…me?
1) Reverse Unboxing
Sometimes, unboxing comes after product usage.  As strange as that may seem.  Occasionally I'll get final products without boxes.  Either because the boxes weren't ready yet, because I was borrowing a product someone else already unboxed, or because it was quicker/easier to ship without a box.
That was the case this weekend when I finally got around to unboxing the Garmin Index WiFi Weight Scale that came out a little while ago.  I've been using it on and off over the last few months, but just not a unit that was all boxed up pretty.
So I took some time to unbox and photograph it, and then re-run through the setup procedures to see what (if anything) had changed.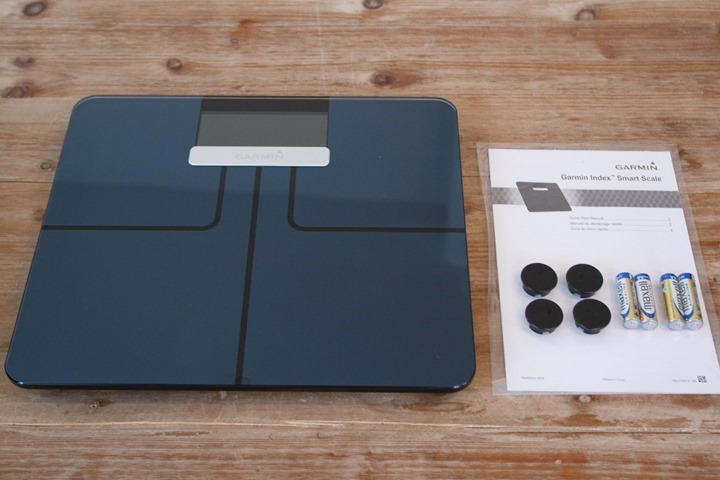 Mid-way through my unboxing I noticed a group of photographers across the street.  Or rather, a photography class.  They appeared to be practicing taking action shots of cars/bikes/motos coming down the street.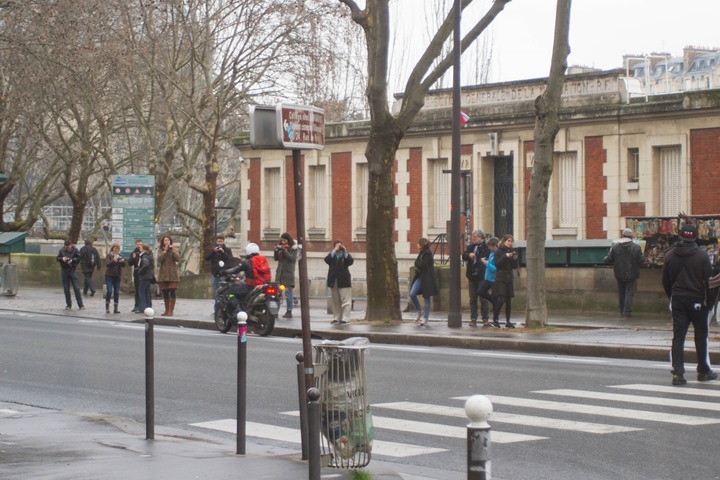 They did this for a surprisingly long time.
Anyway, random distraction complete… The scale setup process was cleaned up a bit from when I last tried, and worked without issue for me.  The 'new' scale otherwise seems just as  normal and content as the other unit.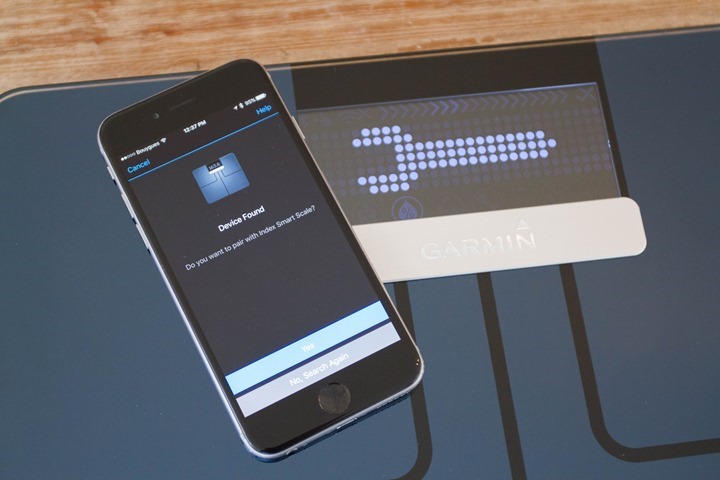 Of course, the primary reason for such an unboxing is to get a review out the door.  We'll see how the week goes.
2) Breaking out the cookbooks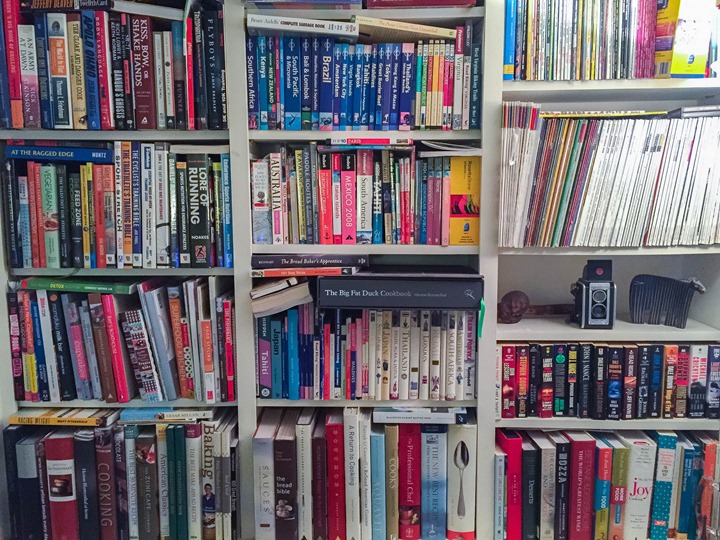 We have a fairly healthy stash of cookbooks.  Which, shouldn't be confused with having healthy cookbooks.  In fact, the vast majority of our collection is either for dessert items, or more foodie type cookbooks.  Plus a few staples of course, like The Joy of Cooking.
On Friday night we had friends over for an Italian themed dinner.  I probably have 15-20 Italian cookbooks, but settled on four specific ones to narrow down my options from:
From there, I ultimately ended up pulling recipes from two specific ones, a ravioli recipe from Mozza, and a sauce from the 'The Complete Book of: Pasta and Noodles'. Note that I cannot be held responsible by your partner for any cookbook purchases you may make (I'm currently serving a cookbook purchasing ban, by The Girl).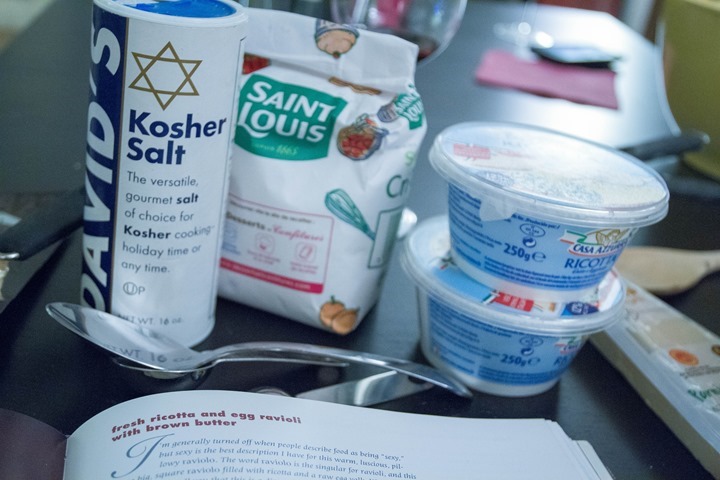 For an appetizer we were fairly cheese focused, starting with a baked camembert, and then some fried zucchini blossoms (the ones we made and froze a few months ago).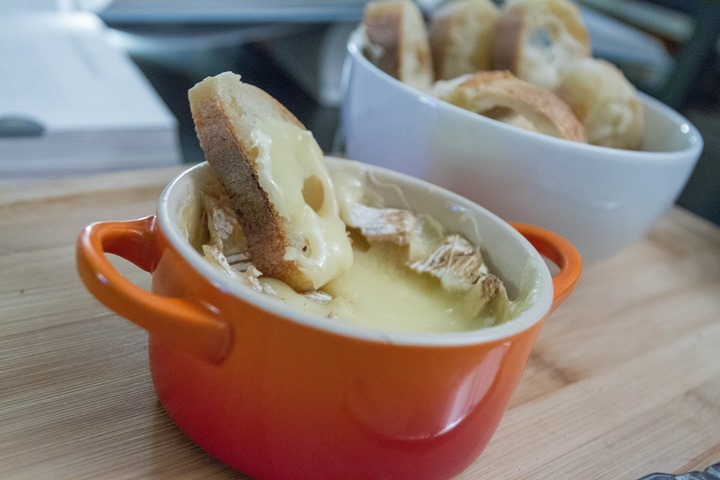 Then it was on to a two-course pasta menu.  First up were gigantic raviolis, with a ricotta-nutmeg filling (and an egg).  We then did a brown butter sauce with sage.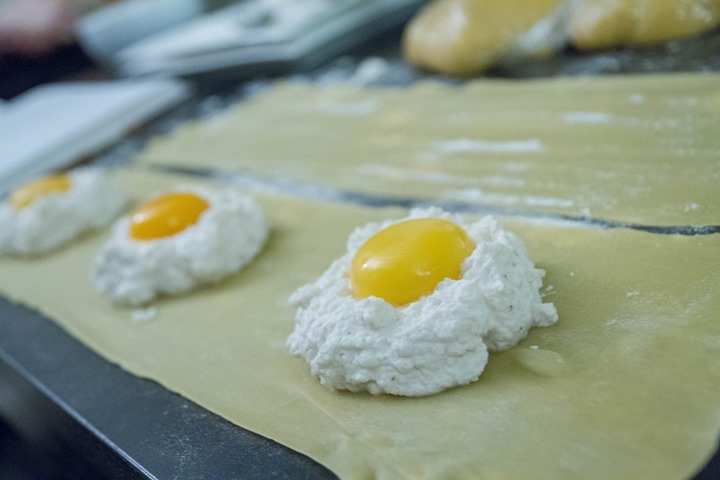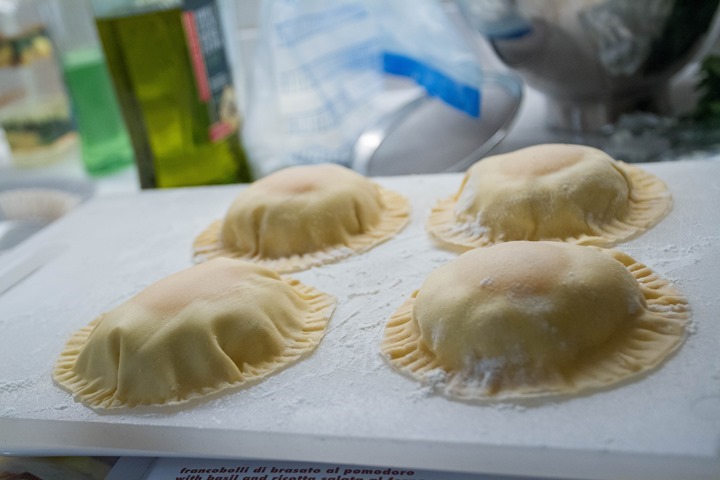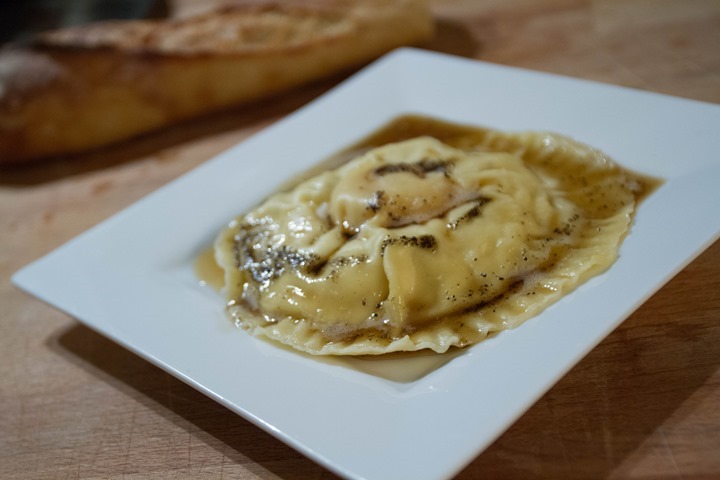 Then after that we made some fresh pasta rags, along with a ragu sauce.  I like rags, it's simple, just slice and dice the fresh pasta.
We had leftovers of some of the filling, so we refrigerated it and then the next night The Girl and I made more raviolis.  It only takes about 10 minutes of work to make fresh pasta (well, at least assuming you have the Kitchenaid pasta roller attachment).  So I just whipped up a small batch and we made some fettuccini to go along with the raviolis.  The Girl made some mini raviolis too, just to use up the last of the filling.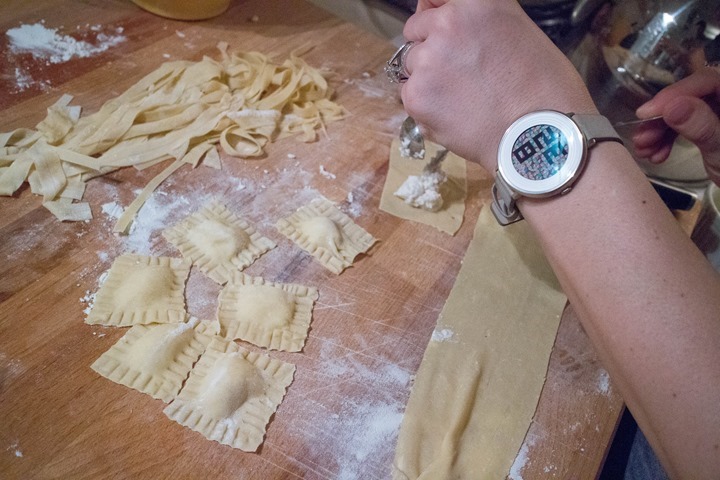 Mmm…
3) A Saturday Wander
Saturday we spent most of the day not working (a rarity around here).  We just walked up Boulevard Saint-Germain (one of the major shopping/etc boulevards here).  Our goal was to eventually get to a poster shop toward the far end of the boulevard, but we just sorta went from small shop to small shop along the way.
Or, perhaps just from chocolate shop…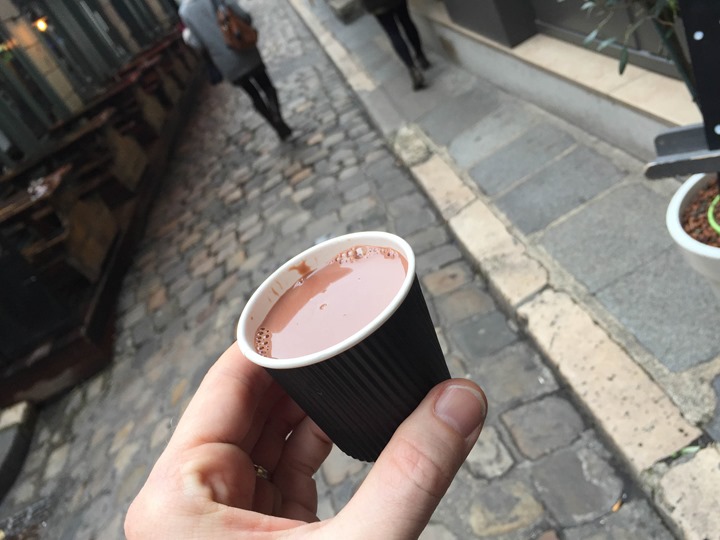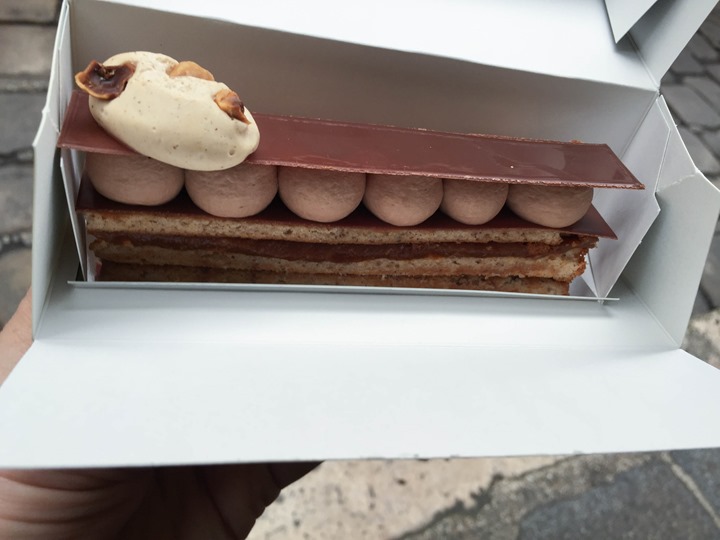 …to chocolate shop…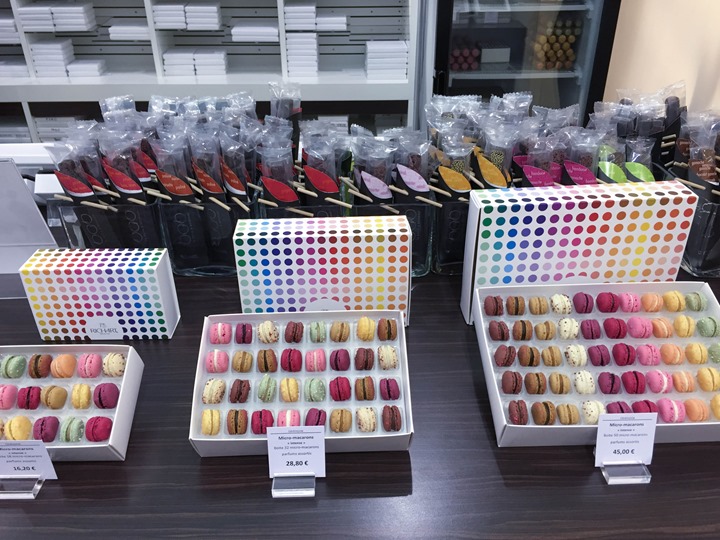 …to shops that sold edible things that were (almost) as good as having chocolate in them.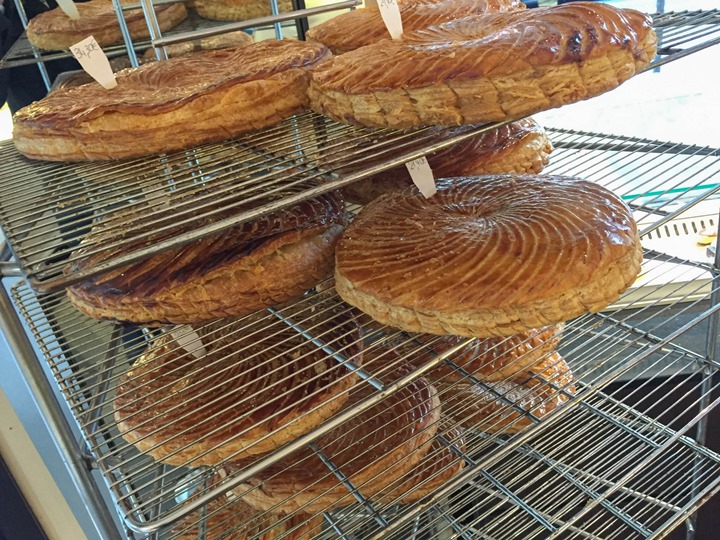 We did eventually get to the poster shop, though didn't end up buying anything this time around.  However, the owner was incredibly friendly and had plenty of travel tips.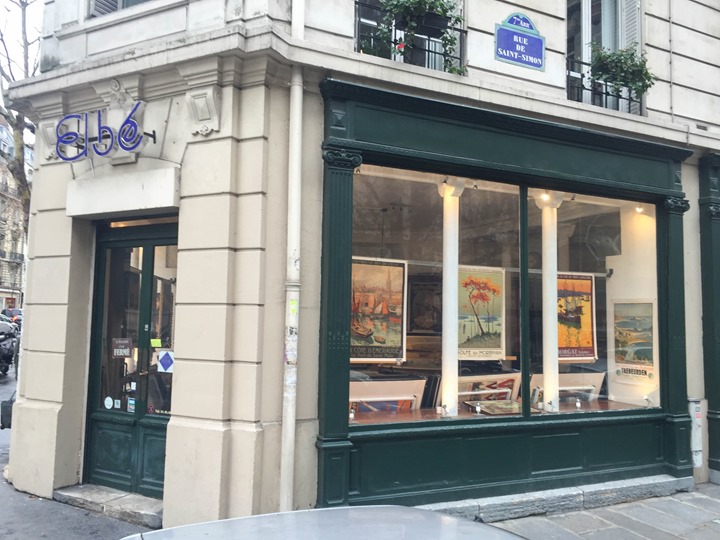 Probably one of the friendliest store employees we've met yet in France.  We'll definitely head back some time again.
4) Sunday Runaround
On Sunday I met up with one of the lead engineers from PowerTap that was in town following working with pro cycling teams elsewhere in Europe the last few weeks.  Though no riding for us, instead just a run around the city in the morning.
Somehow, I forgot my camera on the way out the door.  So, here's an image of our route: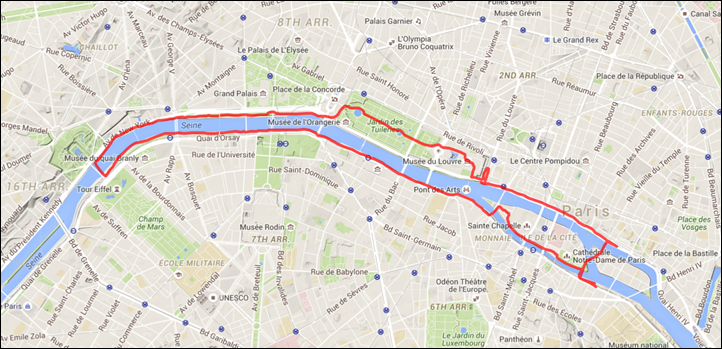 And here's an image of the watch afterwards.  Obviously, if you combine the above and the below, it's just as good as a photo of the Eiffel Tower and the Louvre, right?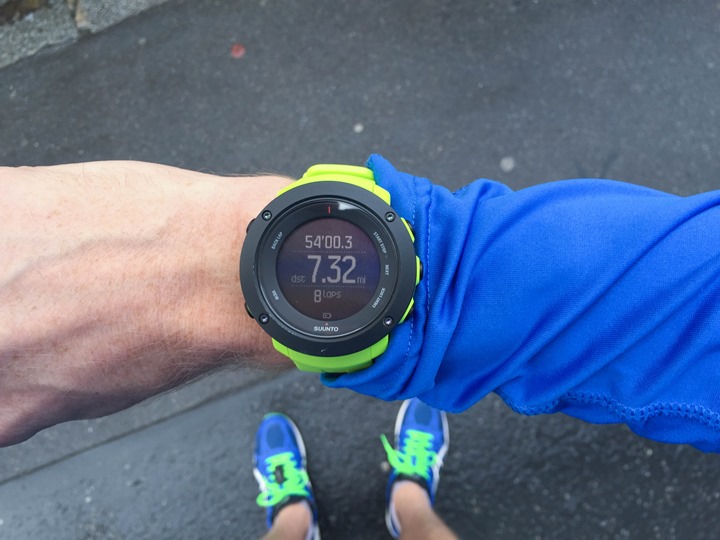 Ok, maybe not as good. But it'll have to work for now.
There wasn't any secondary purpose for the meet-up, other than just him being in town and going for a run.  However, it sounds like they're getting closer to releasing their first iteration of advanced pedaling metrics for the PowerTap P1 power meter pedals.  And the display of those metrics looked pretty interesting.  Of course, more on that later once they're ready.
Now just as I've given Garmin a hard time for recently with their Cycling Dynamics – companies have to make these metrics useful to consumers, merely throwing numbers out there isn't good enough.  There are some aspects that make this slightly different in the way they (PowerTap) presents those numbers however.  So hopefully they'll be able to wrap more training and racing guidance based on that.
5) Off to ISPO!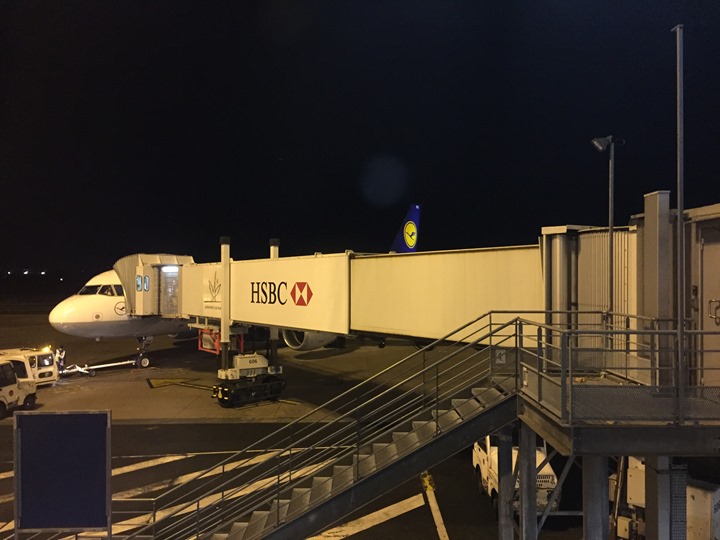 It's rather early morning Monday, and I'm in the air for the short 1hr flight from Paris to Munich, for ISPO.  That's the massive sports trade show held each year in Munich.  It's not focused so much on any one sport (i.e. not just cycling like Eurobike), but rather sport in general.  So it's got a bit of everything.
I don't expect any sports technology announcements from any of the majors here.  That all happened at CES a few weeks ago.  And historically we haven't seen much at ISPO either (the only items that come to mind is that Polar announced their V650 a couple of years back here, and I think Suunto may have timed one of their Ambit Run announcements in the past too). Neither have anything on tap this week.
There's a lot of reasons ISPO is a bad place to make product announcements – starting with the fact the show opens on a Sunday.  From a media standpoint, that's a huge killer.  Sunday is notoriously one of the least read days of the week (competing with Saturday for that privilege).  Not only that, but most publications only have a skeleton staff on-hand, so announcements are barely more than PR copy passes.  Further, many journalists might not even show up till Monday (just like I'm doing), and companies lose all of the 'PR pop' that'd have gotten on a Monday/Tues/Weds show opening announcement, because that Sunday announcement is now 'old'.
So the main reason I'm here is mostly for side meetings, and talking with a few smaller companies that weren't at CES.  I'm just spending the day though – 6AM flight over to Munich, and 6PM flight back.  It's all about efficiency!
—
With that, thanks for reading!