Last week The Girl, Lucy, and I jetted away from Paris to the US for what will be a bit of a whirlwind trip around the country for the holidays.  The first stop on the list was New York City, a relatively easy 7 hour quick hop from Paris.
A Central Park Run:
After getting in from the airport just after lunch, we ditched our bags and headed straight out for a run around Central Park.  While it would have been easy to just take a post-flight nap at the hotel – this seemed like the best time to get in a quick workout after the flight.  Though Lucy didn't join us for the run, just for The Girl and I.  She wouldn't be fond of a 10K jaunt.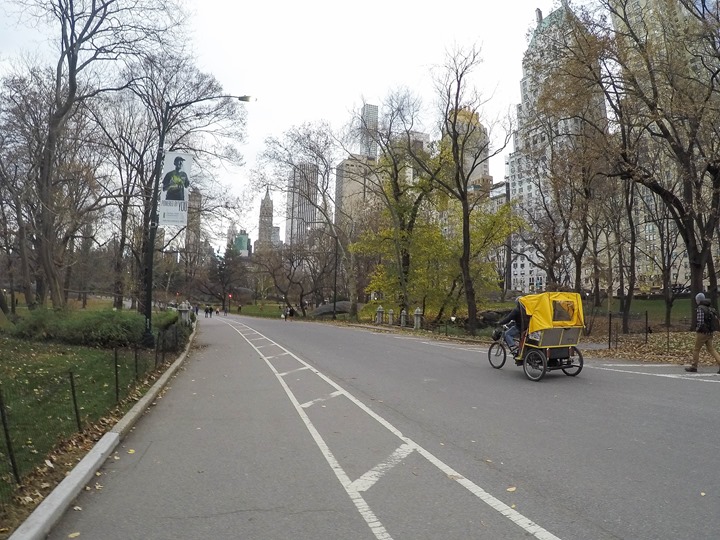 I've run Central Park on pretty much every one of the countless trips I've taken to NYC over the years.  It's a great spot to run, and super convenient for the area I like to usually stay in – just a few blocks away from Times Square.
We started together, but then separated out from there to run our own paces.  I don't have too many photos, as I just mostly focused on running.  I rejoined her towards the end of the run.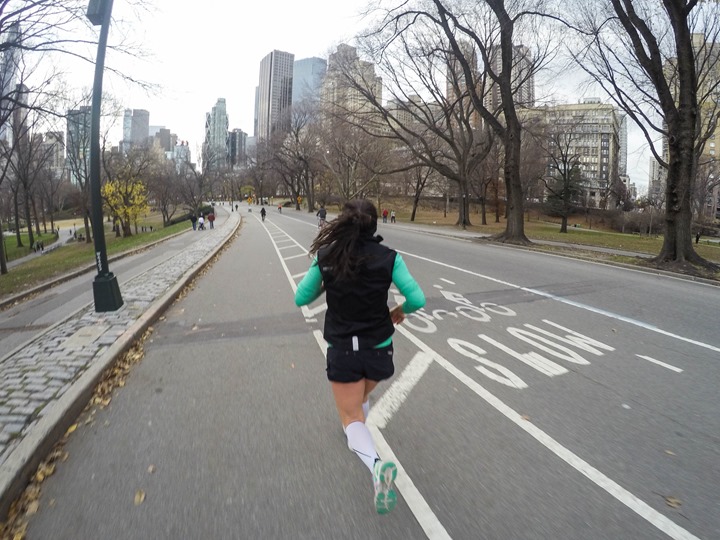 For those curious, I was running with a suite of devices – but mostly looking at comparing the optical HR accuracy of the Garmin Vivosmart HR, and the Microsoft Band (2).  I was also looking at GPS accuracy on the Suunto Traverse.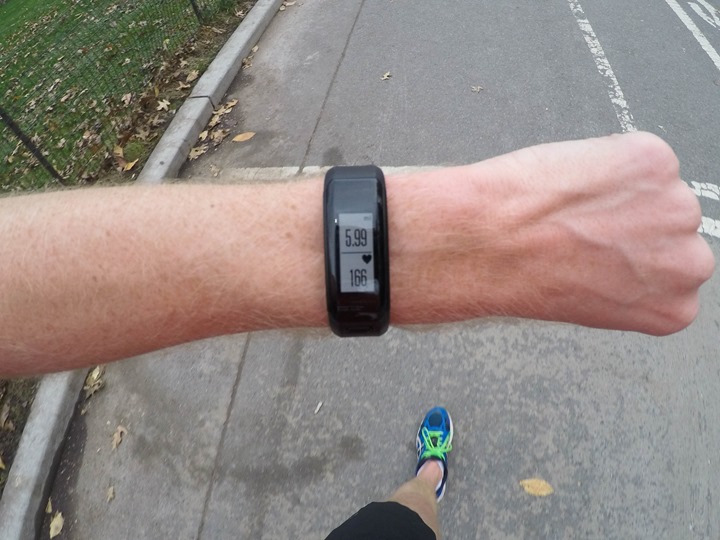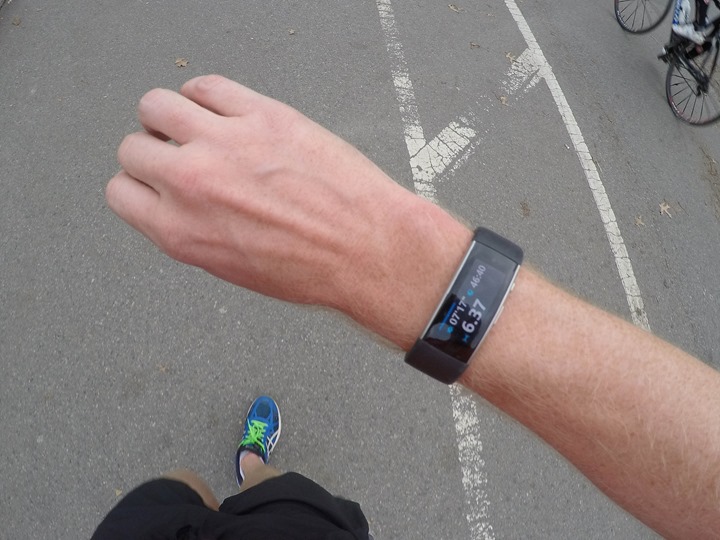 Towards the end of the run I did a bunch of 60s hard, 60s easy repeats – these are great for seeing how quick optical sensors react.  The temperature wasn't too difficult for these devices, being in the mid to upper 50°F's (10°C's).
We wrapped things up near the Christmas Markets that were on the corner of the park, before a light jog back to the hotel.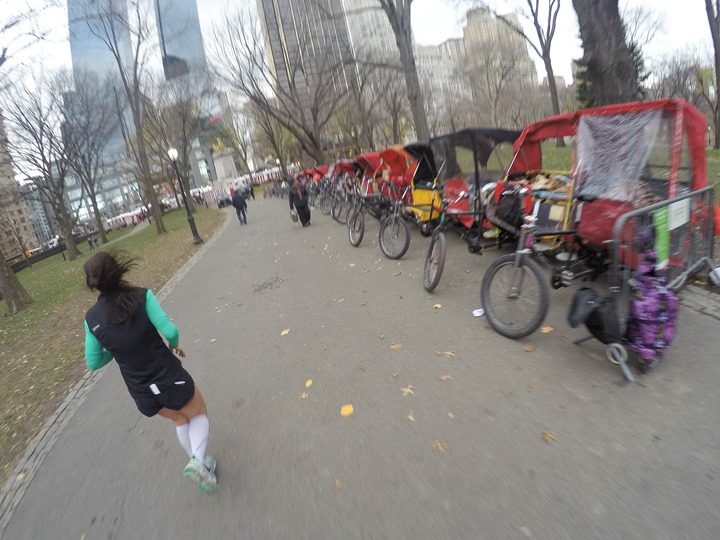 Not too shabby a run, and overall a good average pace despite the rest portion of the intervals.
Back on TV:
Thursday morning we headed over to the FOX NYC studios to prepare for a segment on last minute gadget gifts I'd be doing.  Here's The Girl and I, as well as Lew (General Manager of the station).  Lucy didn't make this cross-town journey either.  Somehow though I think she was happier lounging around the hotel room.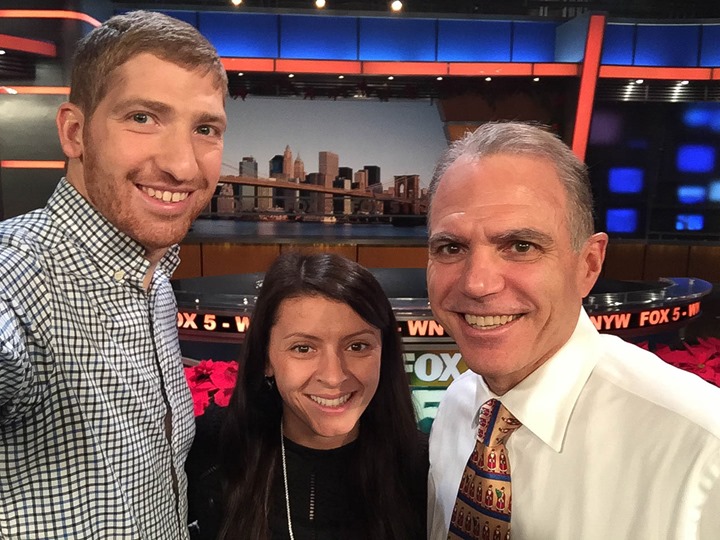 The segment would cover a wide variety of products, including a drone – since they were interested in me talking about that a bit as well.
Of course, as is often the case – the best laid plans sometimes go a bit…freestyle.  So while we had a well planned line-up prepared, there turned out to be a little more interest in dropping action cameras into bowls of water than I anticipated.  No worries – things worked out.  And quite frankly – I did not at all expect that the GoPro Hero4 Session would actually maintain a connection via WiFi while in the water bowl. Holy crap!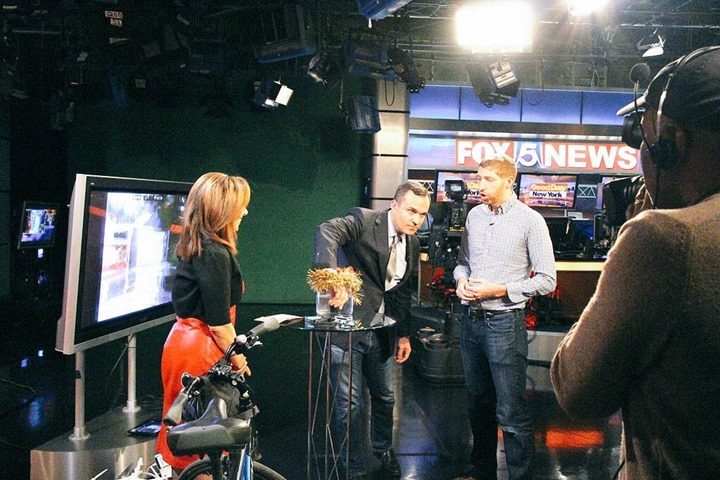 The water bowl addition literally came into play during the commercial break leading into the segment, so all of 30 to 60 seconds beforehand.  Thus I didn't have a chance to actually see what would happen to the signal.  Here's the segment:
That particular segment does illustrate how nice it would be if GoPro streamed a higher-quality HD stream to the iPad, versus the super-low-res version.  Oh well.
Thanks as always to the FOX NYC TV crew for having me on – I definitely enjoy talking tech!
Product Meetings:
The primary purpose of my time in NYC was various meetings with companies preparing product announcements for the CES timeframe in 2 weeks.  Yes, it is somewhat counter-intuitive that you buy all sorts of new gadgets, only to have every tech company in the world release new devices a mere 10 days later.  But, such is life in the tech realm.
For those of you not familiar with CES, it's the massive Consumer Electronics Show that happens annually in Las Vegas shortly after New Years.  It attracts hundreds of thousands of attendees, with thousands of companies and just as many media members.  It's a…fun time. And I use 'fun' in the exhausting sense.
Most companies will work with major or specialty media outlets in advance of the show, to ensure that these media organizations have all they need upon launch day.  This helps to provide higher quality pieces from the media (more depth, analysis), while also increasing exposure for a product.  As is normally the case, I'm far more likely to write about a product that I've played with for 2-3 weeks, than I am something I just saw behind a glass counter on the show floor for 3 minutes and 28 seconds.  Further, it allows me to time my pieces to announcements, rather than whenever I have time to write about it.
Obviously, I don't have anything I can show you at this time – aside to say that in general I expect this to be one of the busiest sports/fitness/health technology CES's we've ever seen (which should come as no surprise given trends in the industry).
More TV!
Well, TV in the sense of a video series.  Close enough.  And plus, you can indeed watch it on your TV.
I recently stumbled on Brian Cristiano's YouTube series 'Out of Scope', which basically focuses on the 'business' side of sports marketing – be it technology or non-technology products.  It's an interesting look at the other side of the coin, essentially the folks that lob products in my direction on behalf of companies.  The episodes are usually under 10-15 minutes, with lots of great insights.
After I mentioned I was headed to NY, he invited me over to be on the show.  So we sat down for about 20 minutes and chatted about what it's like to be a product reviewer and how different companies approach me, or product releases, in general.  Essentially behind the scenes stuff.  Here's the episode:
Good times, and Brian's also a fairly competitive cyclist himself – so fun just to chat about endurance sports in general.
The Late Show with Stephen Colbert: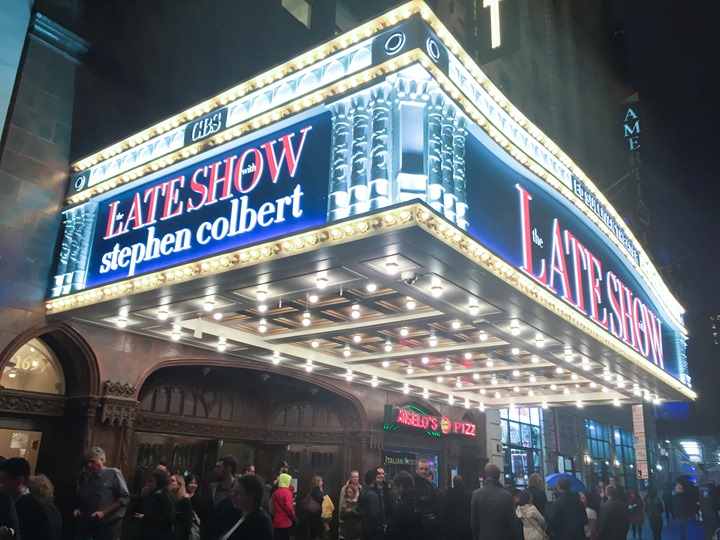 Lastly, we lucked out with nabbing some tickets to the Late Show with Stephen Colbert.  In between all the bouncing back and forth on Thursday between meetings, I happened to meet The Girl for lunch briefly near our hotel.  This happened to be across the street from the Late Show studios.  As we exited lunch at 12:58PM, we noticed a sign saying if we wanted tickets to line-up at 1:00PM.  Sure enough with less than a dozen people in line – we easily got seats!
Now you can't take any photos in the studio (they kick you out for it), we did take one outside: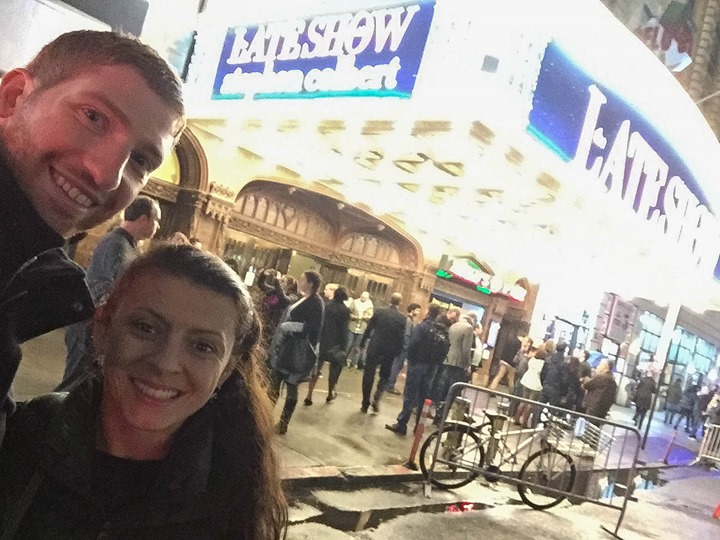 Oh, and here's a screen-capture from it later that night on TV.  We're up in the very top left corner, pretty much in front of those two gigantic poster-looking photos.  You can watch the whole episode on their site.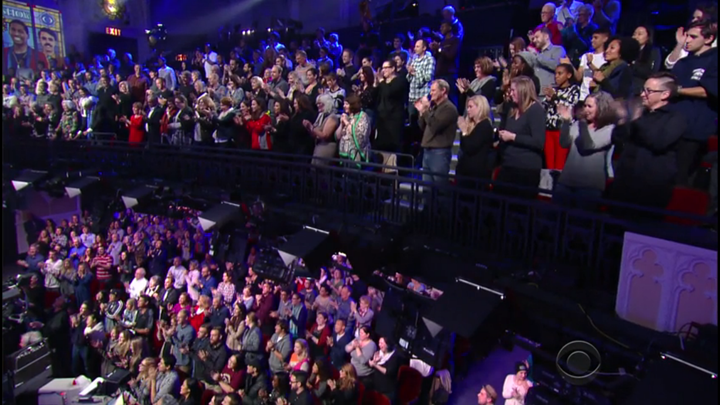 The guests were Michael Moore, Samantha Power, and Michael C. Hall.  And we also got to see a secondary band being taped for a show in early January (they couldn't make it then).
The whole thing lasted about 3 hours all-in, but was pretty entertaining.  Stephen did a Q&A session prior to the show, as well as in between some of the commercial breaks and other prep-times (especially preparing for the band).  If you ever get a chance to see any of the shows while in NYC – definitely take advantage of it.  The tickets are free as well!
With that – we're just working our way to Seattle now (airline delays aren't helping that cause), where we'll spend the holidays.  Looking forward to it, and thanks for reading!