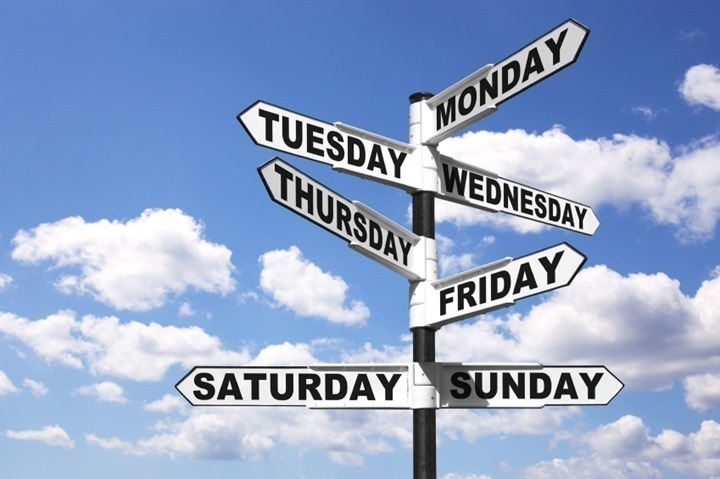 The Week in Review is a collection of both all the goodness I've written during the past week around the internet, as well as a small pile of links I found interesting – generally endurance sports related. I've often wondered what to do with all of the coolness that people write, and while I share a lot of it on Twitter, Facebook, and Google Plus, this is a better forum for sending it on to y'all. Most times these different streams don't overlap, so be on the lookout at all these places for good stuff!
So with that, let's get into the action!
DCRainmaker.com posts in the past week:
Here's all the goodness that ended up on the main page of DCRainmaker.com this past week.
Saturday: A Week of Mountain Workouts in Kananaskis (Canada)
Monday: 5 Random Things I Did This Weekend
Wednesday: The Power Meters Buyer's Guide–2015 Edition
Friday: Because it's October: Garmin Edge 520 Giveaway
Friday: 4iiii Dual Sided Power Meter: A Short Test Ride
Stuff that I found interesting around the interwebs:
Here's a not-so-small smattering of all the random things that I stumbled on while doing my civic duty to find the end of the Internet:
1) Kona Predictions From Best Bike Split: The company is known for making scary precise bike-split predictions using a ton of mathematical modeling.  Here's their estimates for today's race.  Will be interesting to see how close they come.
2) Newest Microsoft Band announced: I'll pick one up and poke at it a bit once they start shipping later this month.  Looks promising, especially if they've fixed some of the touchscreen issues during activity that I saw last year.
3) 10 Ways to Spot a Fake Ex-Pro: Fun stuff, and so true.  Especially as I often run into various pros and pseudo-pros alike in the industry.
4) Remembering the Tour de Trump: Yes, Donald Trump actually ran a bike race.  Serious.  Good piece on it. (via Bike Hugger)
5) Garmin releases new swanky Fenix3 bands/colors: Garmin releases new swanky Fenix3 bands/colors: This includes a new Sapphire Rose Gold aimed at women (I've been told by The Girl that rose gold is all the rage), and a new leather band option for men. Note that it's otherwise the same watch, just new fancy bands/colors.  Both are also available for pre-order on Clever Training.
6) Virtual reality coming to a spin class near you?  Well, I hope not.  Having actually tried out a few prototype variations (including one using the Oculus units) of VR while cycling on a trainer, there's very little that's good that comes out of it.  You somehow feel like you're constantly about to fall off the bike.
7) Americans Drink Less Soda Now! Yeah! In unrelated news, sales of environmentally polluting disposable plastic water bottles skyrocket.
8) Forced Upgrades – Making the Best Amateur Triathletes Turn Pro: Interesting piece. While I don't totally agree with all aspects, I do agree that triathlon really needs some form of cycling-like CAT system.  Probably not 5 levels of CAT, but I think three levels would suffice (CAT1/2/3).
9) Anti-doping falls behind in women's cycling: An interesting look at the anti-doping measures in pro cycling on the women's front.
Sports Technology Software/Firmware Updates This Week:
Each week I quickly highlight some of the new firmware, app, software and website service updates that I see go out. If you're a sports technology company and release an update – shoot me a quick note (just one liners is perfect, or Tweet it at me is even better) and I'll make mention of it here. If I don't know about it, I won't be able to post about it. Sound good?
GoPro Hero4 Session Firmware Update: Adds in the ability to change settings without phone. Probably one of my biggest issues with the unit previously. Combine that with the new $299USD price last week, and it's looking better and better.
Tacx iOS9 iPad App is Out: I wouldn't normally mention this in the device firmware section – but apparently if you get your app upgraded you'll get a free real course video. Boom!
Garmin Beta Firmware Updates: Fenix3, Edge 510, Edge 810: Various fixes
Garmin Production Firmware Updates: Fenix3, Edge 510, Edge 810, Garmin FR15: For the Edge devices, mostly Strava-related tweaks.  For the Fenix3 & FR15, a few minor adds/fixes.
–
Thanks for reading all!