Continuing along this week's trend of cool summer Parisian events, Sunday was Velib's big annual event on the Champs-Élysées.  For those into the cycling scene, you'll no doubt be familiar with the locale as being the scene for the finishing stage each year at the Tour de France (both for the men and the single-stage women's race).
Of course, you can surely ride up and down the Champs-Élysées as often as you darn well please any time of day or year.  Be it on Velibs, or any other regular transportation offering of your choosing.  I do so with regularity.  But, that's not quite as much fun as doing so without cars around you.  For which there are only a handful of days each year that you can do that.
One of those being this past Sunday, when the city closes down a nice sized chunk of the Avenue and allows you to ride Velib's on it for free.  Velib is the cities bike sharing program, which is massive in size.  It's how we most often get around the city, as the bikes and stations are plentiful.  An annual membership for us only costs about 35EUR, and even as a tourist, it's less than 2EUR for the day to use.
In the case of the Champs-Élysées event, they had a massive fleet of dedicated bikes – so it wasn't a BYOB affair.  The event also benefited charity as well, with you voting to select a winning charitable organization for funding.
We headed on over after racing the L'Equipe 10K this weekend, and found a bit of a line to ride the bikes.  Thankfully, the line went super-quick.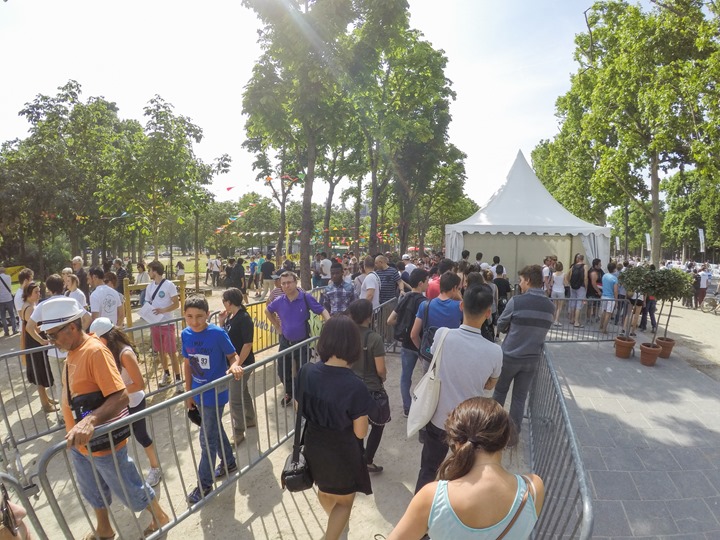 By 'we', I mean The Girl, my parents, and myself.  My parents had arrived this weekend to spend some time with us – and surely riding around the Champs-Élysées without fear of getting hit by a car was appealing.
After working your way to the front of the line you picked up a bike.  These bikes were ones that had just been dropped off by someone else just finishing up.  The Velib employees had setup a bucket brigade style line to pass the Velib's from drop-off to pickup point: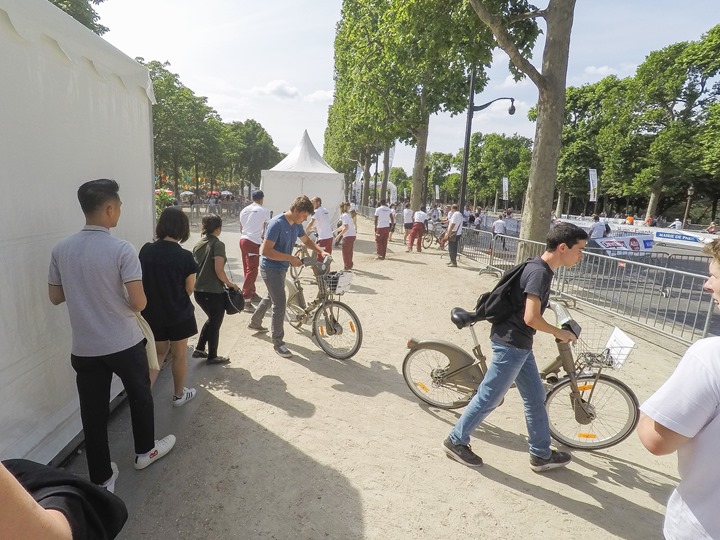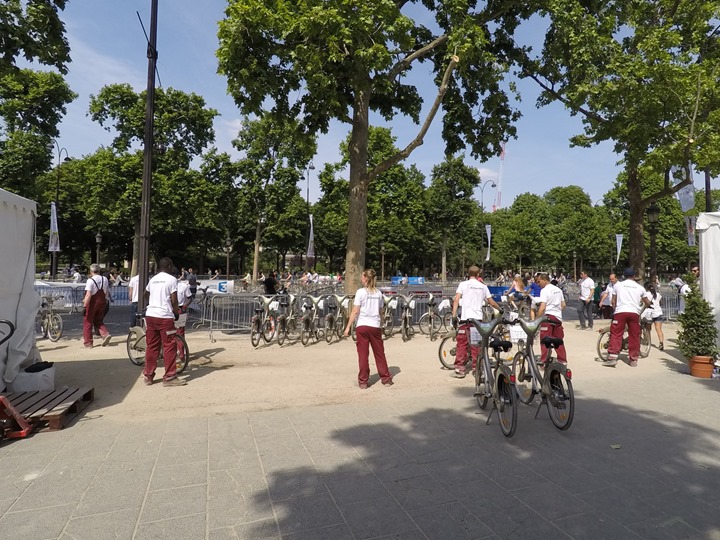 From there it was right out onto the course, which was setup as a loop, and fenced in to 'protect' the participants (and likely to keep people from wandering off with bikes).  They also had divider fences to protect from head-on collisions.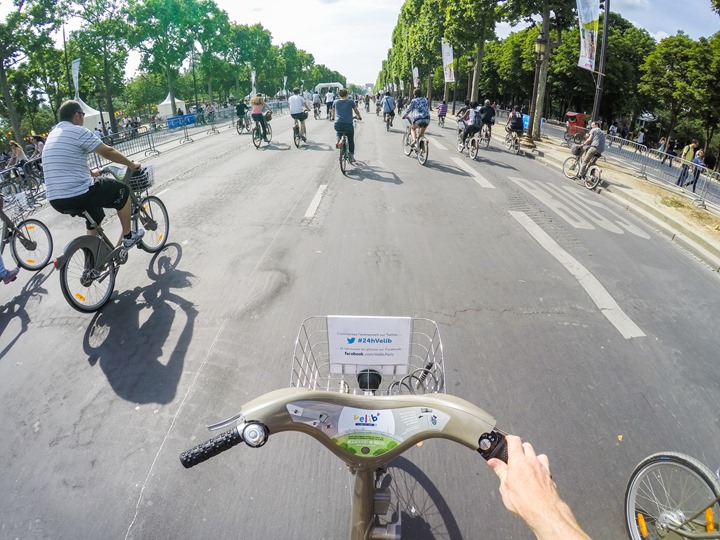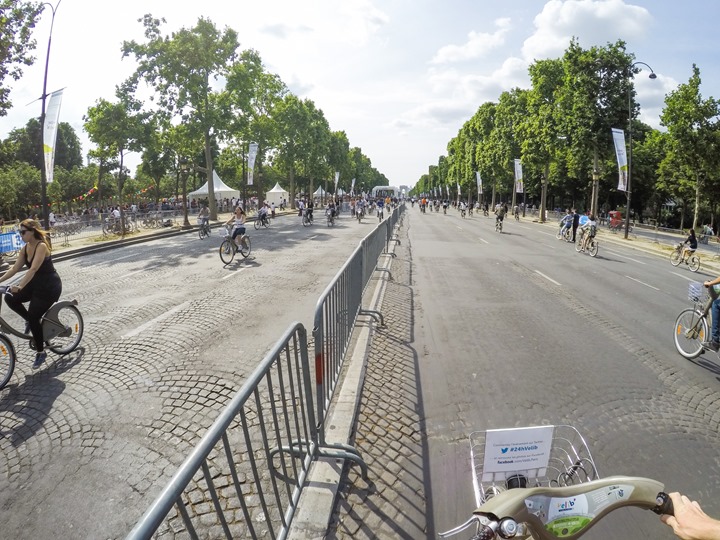 You can of course easily see the famous cobbles of the Champs-Élysées in the photos.  The avenue has some sections where cobles are covered in pavement (seemingly for fixes), but it's largely cobbles in some way/shape/form.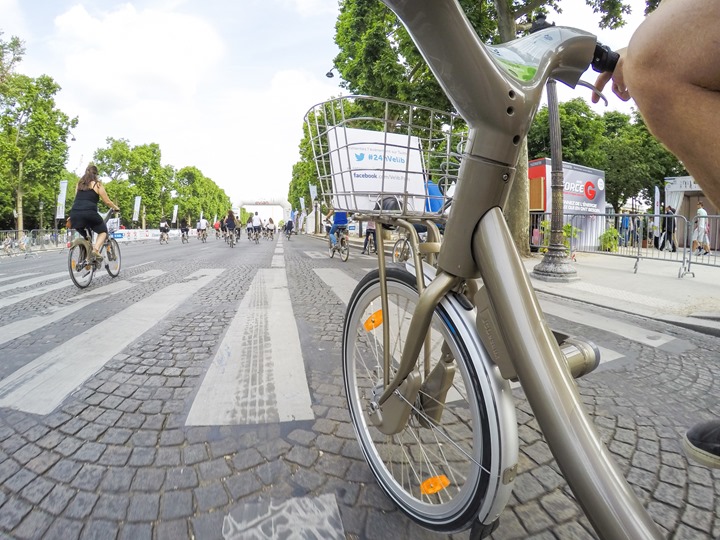 Just like in an openwater swim course, there was a bit of congestion around the turn points, but nothing the little Velib ding-ding-ding bell couldn't solve: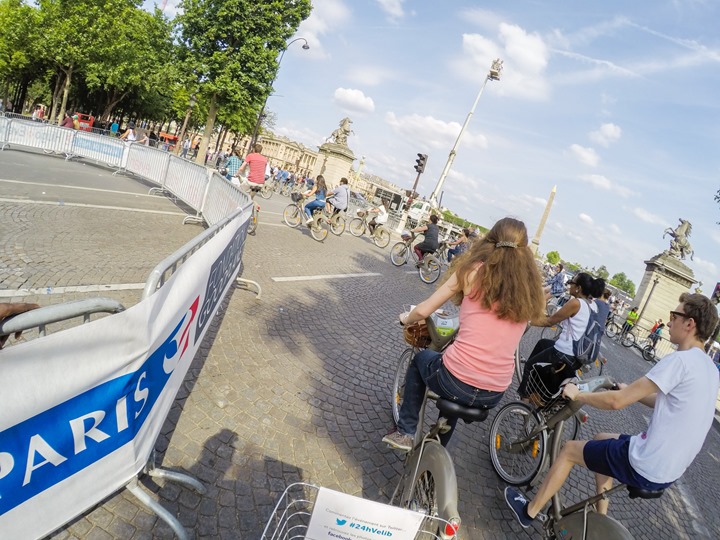 Here you can look back up the Champs-Élysées and see the Arc de Triomphe off in the distance.  In the Tour de France, you'd head up to the Arc and loop around it before heading back down around each lap.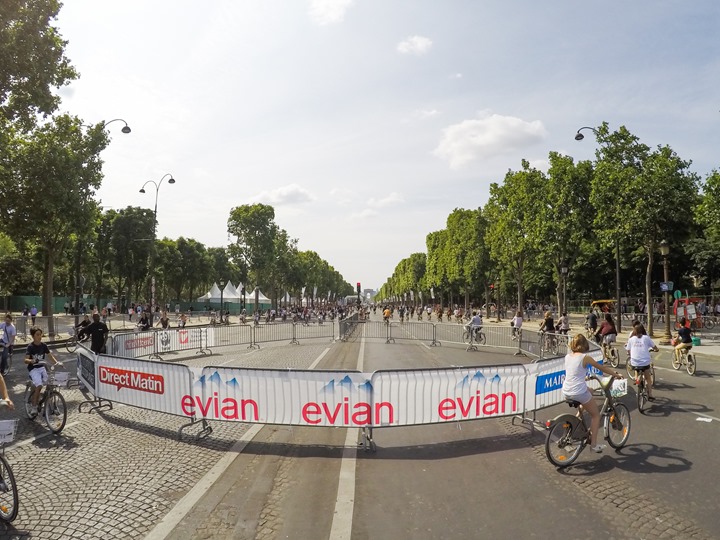 Here however, we lacked such distance.  But we did get a cool start/finish line: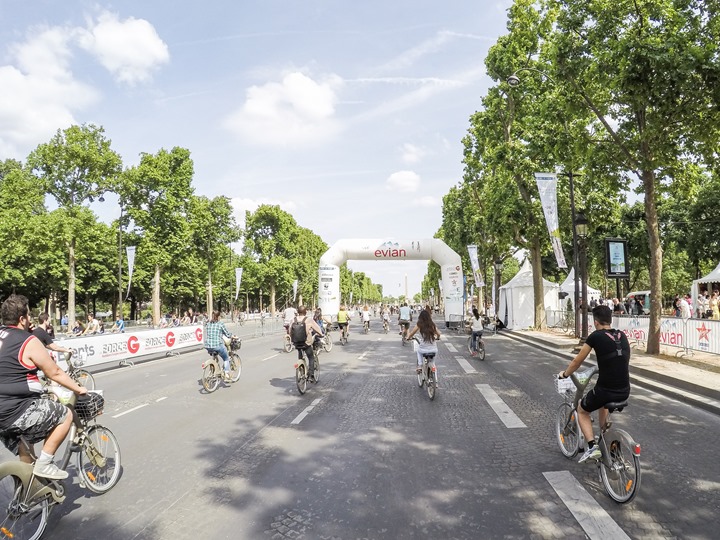 Oh, and they even had a tandem Velib bike: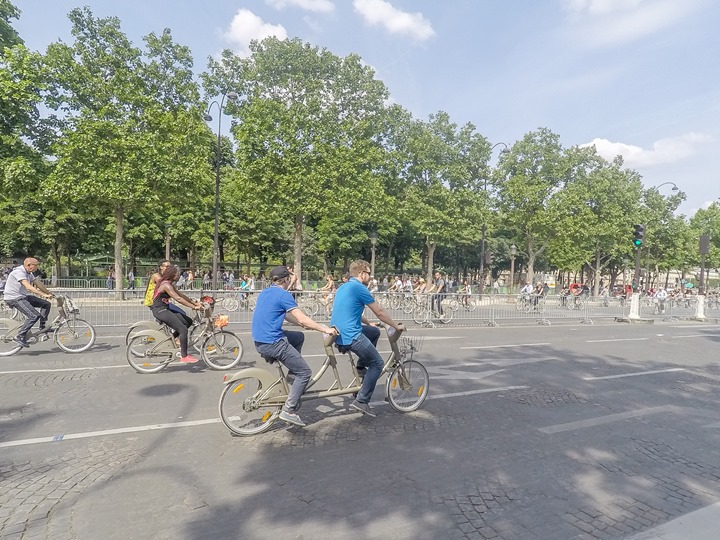 Unfortunately it didn't seem to be available for just anyone to ride – too bad, The Girl and I would have had a blast on that.  Actually, in the event anyone from Velib is reading this – we'd have a blast riding around the city with that.  That'd make for an awesome post!
Oh, speaking of The Girl, here she be: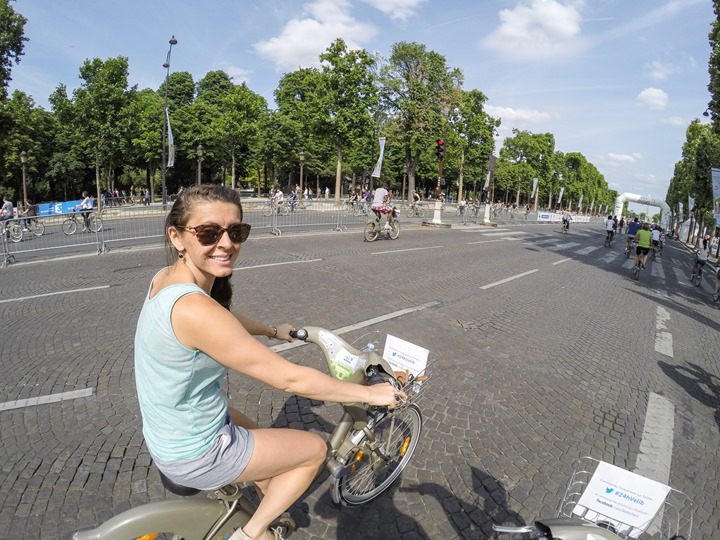 And of course my Dad too!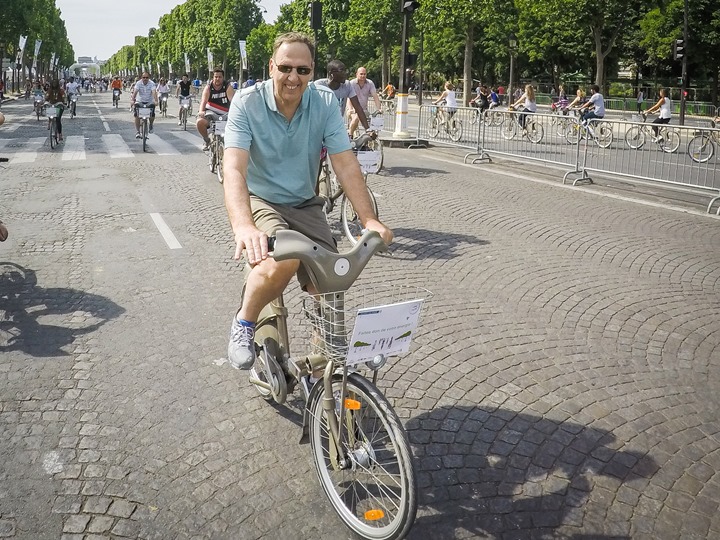 And then not to be left out, My Mom, me (and The Girl).  By this point my Dad had made a breakaway from the peloton and gone ahead somewhere, thus he missed out on the photo op.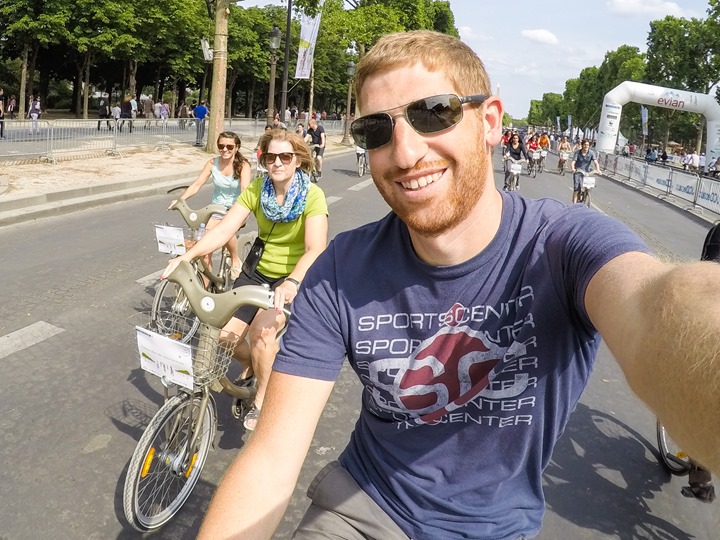 Perhaps one of the more humorous moments was when a small group of people stopped for a random red stoplight in the middle of the loops: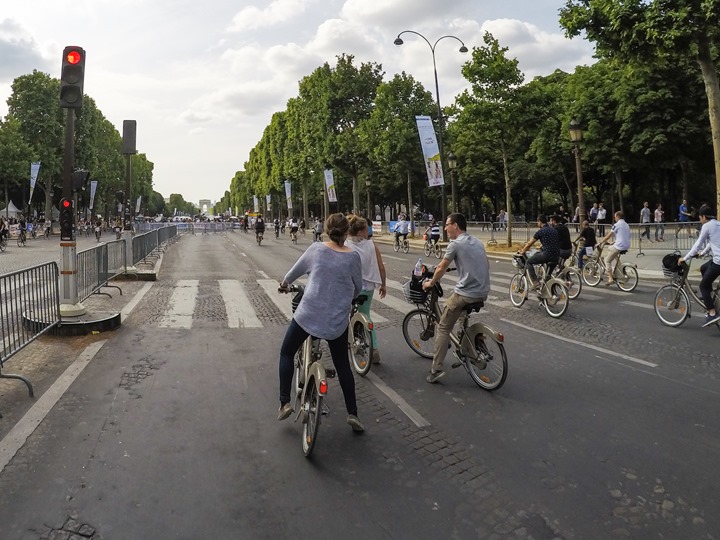 After we wrapped up doing a few loops, they gave us a little door hanger (with a coupon code for the Velib store), as well as a free bottle of water.  Rather nice of them!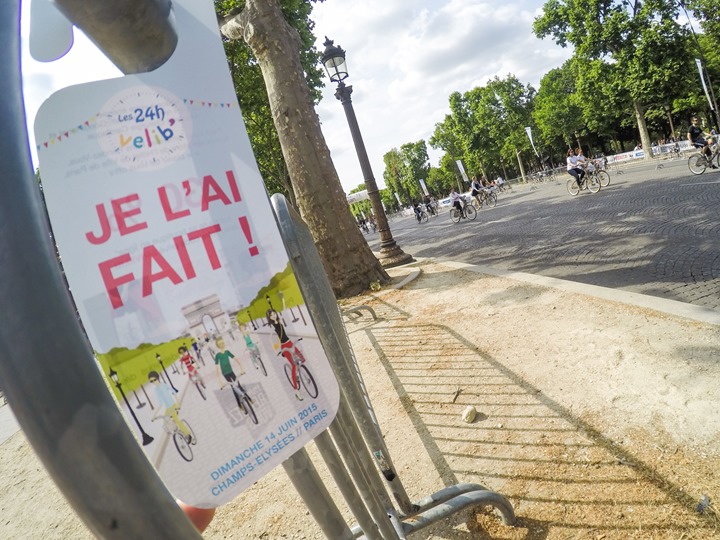 The bikes then went back into the queue, or, if there was some sort of issue – off to the mechanics: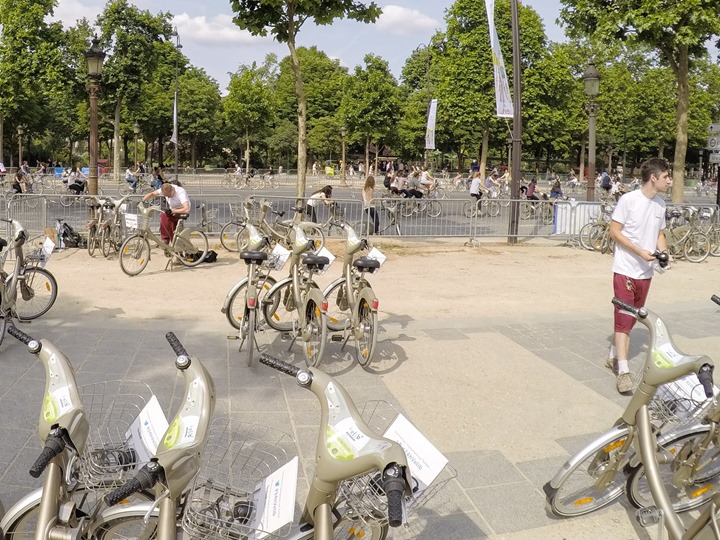 In addition to the cycling itself – they also had a number of food trucks floating around off to the side: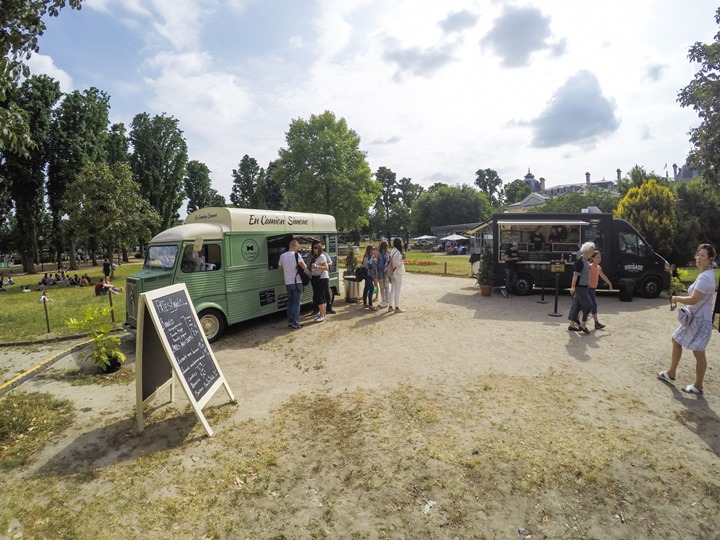 They also had a small Velib merchandise van there as well: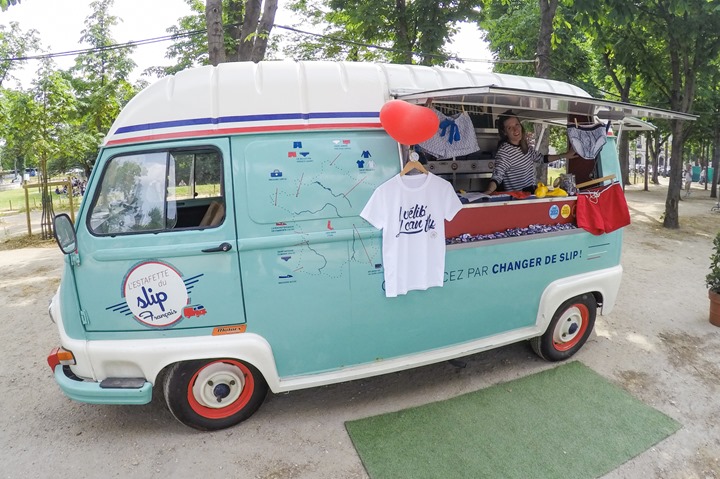 Oh – and if you wanted to rock it out on the trainer? Yup – you could do that as well: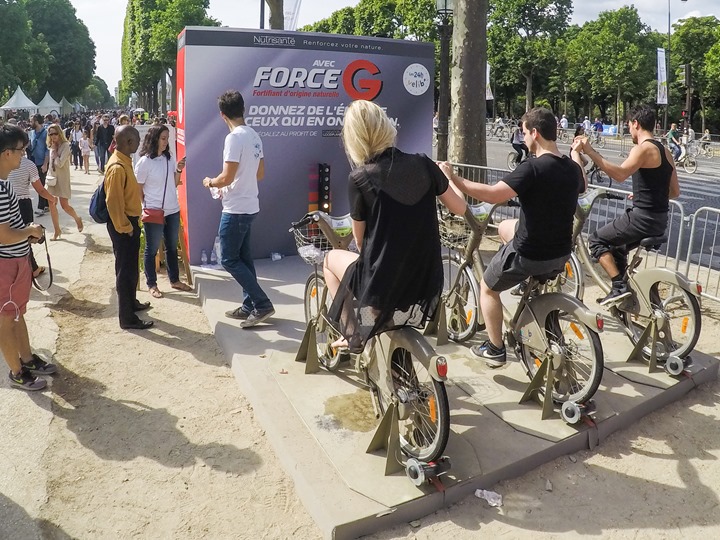 For those wondering, I did record one loop of the course on Strava, though at a fairly leisurely pace: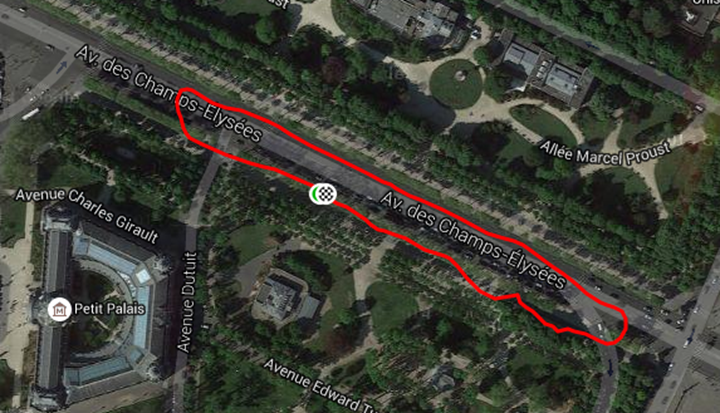 Meanwhile, one man I noticed on Strava decided one loop wasn't enough. Nor 10 loops, or even a 100 loops: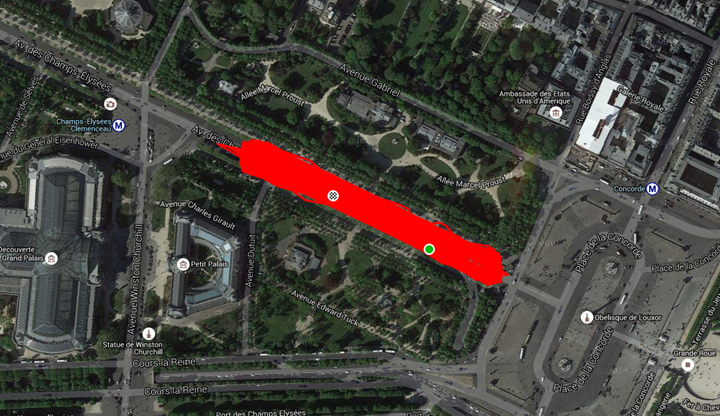 Nope, he did what appears to be 215 loops on the 48-pound (22KG) Velib.  The data is complete with a heart rate strap!  That's a total of 86 miles, or 138KM!
Well then…always an overachiever out there somewhere!  Thanks for reading!