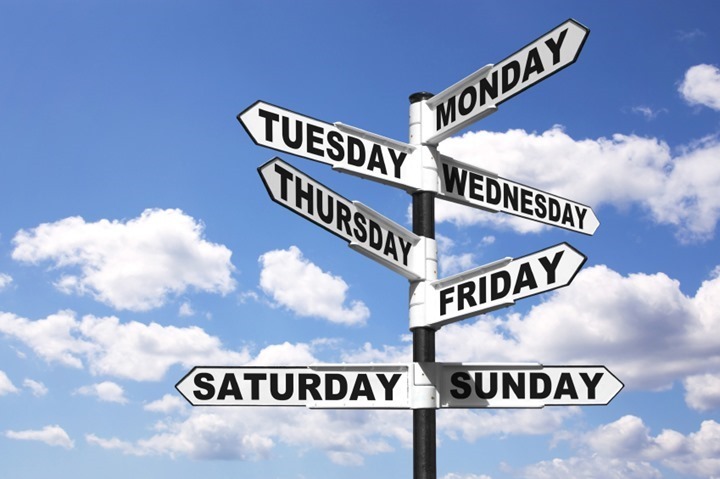 The Week in Review is a collection of both all the goodness I've written during the past week around the internet, as well as a small pile of links I found interesting – generally endurance sports related. I've often wondered what to do with all of the coolness that people write, and while I share a lot of it on Twitter, Facebook, and Google Plus, this is a better forum for sending it on to y'all. Most times these different streams don't overlap, so be on the lookout at all these places for good stuff!
So with that, let's get into the action!
DCRainmaker.com posts in the past week:
Here's all the goodness that ended up on the main page of DCRainmaker.com this past week.  Sorry, been a bit slammed this past week or two with travel:
Monday: A Night at Diner en Blanc 2015!
Tuesday: Riding Velibs on the famed cobbles of the Champs-Élysées
The DCR Podcast:
Here's the low-down on what was covered this past week in the DCR podcast:
– My thoughts on the Intel acquisition (in more detail than down below)
– Current state of power meter pricing
– Fitbit IPO (and lawsuits)
– Garmin Fenix3 Updates
– Whether or not I'd be an early adopter of technology if not for the blog
– Calories within the Apple Watch and how it works with the optical sensor
….and a ton more!
Thanks for listening! Subscribing and rating in iTunes is much appreciated, and be sure to send in your questions via the voice mail widget at the bottom of the podcast page!
Stuff that I found interesting around the interwebs:
Here's a not-so-small smattering of all the random things that I stumbled on while doing my civic duty to find the end of the Internet:
1) Doping in Triathlon: On the list of worthwhile reading/listening pairings, I'd put this article in conjunction with TRS podcast interview with high performance coach Joel Filliol. Very good insight into what is (probably) happening in both amateur and pro ranks alike.  For example, he estimates some 30% of the pro field at Kona is doping. Yikes.  Also of note is this.
2) Don't run past this Elk with your dog: Sorta like the 'you don't have to outrun the bear, just your friend'.  Same thing kinda applies here.
3) YouTube now hosts 8K resolution videos: So yes, your fancy 4K footage is sooooo yesterday.  Of course, I don't seem to have anything in my house capable of playing such 8K videos – but that's not the point…right?
4) The Secret Pro: As always, a must read column for any fan of the pro scene in cycling.
5) Discussion of 'One and Done' athletes: Good stuff here.  I generally agree – to each their own, do whatever floats your boat (as long as it doesn't sink my little boat).
6) Dan Empfield of Slowtwitch on his views of equality in sport: If you're a longtime Slowtwitch reader, this is probably one of the posts not to miss.
7) Estimation of core temperature during workouts using via Golden Cheetah: An interesting concept.  Would be cool to see some folks (somehow) prove/disprove the methods.
8) Police use ultrasonic device to teach drivers 3ft/1m law with cyclists: That's pretty darn cool. Actually, super-cool. (Via Abraham)
9) Training and strategy for the Ride Across America race: This event started over the past few days, and is now in full swing.  Pretty interesting piece on how Australia's first all-female team trained for it.
10) Intel buys out Recon Instruments: I tweeted about this a little bit earlier in the week, but figured I'd mention it here.  While obviously both Recon and Intel say this is the next greatest thing…I'm not so sure.  In general, when massive companies like Intel/Google/Microsoft/Apple swallow up little companies (especially hardware companies), it's rarely good for an existing consumer.  Those products often get quickly left by the wayside as the acquiring company usually has other plans.  In the case of Intel, they did buy Basis last year, but from a consumer standpoint we haven't seen much beneficial coming out of that.  Mostly because Intel hasn't historically been a consumer-facing company.  Instead, the vast majority of their products are within other products.  Now while Recon did release the ANT+ Power Meter support the next day, that's long since been planned – so hardly indicative of future plans.  I'd really like the company to stake out a bit of a public timeline software update roadmap for Jet specifically (their heads up display aimed at cycling/running).  Otherwise, I'll be very hesitant to recommend it going into my In-Depth Review.
Crowd Funded Projects of Athletic Note:
I regularly sift through Kickstarter and Indiegogo (plus a few others on occasion) looking for sports projects.  If you're unfamiliar with projects, read my detailed post on how I decide which projects I personally back.  Note that as always with crowd funded projects, assume the project will be late and will under-deliver on features. Thus far, on the numerous products I've helped 'fund' (except a leather bike handle), that's been the case.
KUAI – World's First Multisport Biometric Headphones: Well, "World's First" is sorta a misnomer, since there have been many others.  For example, Dash, also a Kickstarter project.  As to why I didn't post about them separately – the answer is simple: They are unable to prove to me in person the product actually exists.  That proof is required in the form of a physical product that I can touch (at any stage, functional or otherwise).  That's sorta my rule  (95% of the time anyway).  It sounds like the first opportunity for that won't be till October.  Which tells me there isn't a chance in heck they'll hit November shipping timelines.
Sports Technology Software/Firmware Updates This Week:
Each week I quickly highlight some of the new firmware, app, software and website service updates that I see go out. If you're a sports technology company and release an update – shoot me a quick note (just one liners is perfect, or Tweet it at me is even better) and I'll make mention of it here. If I don't know about it, I won't be able to post about it. Sound good?
Garmin Epix firmware update: A handful of bug fixes.

Garmin Fenix3 firmware updates: Bug fixes, some minor feature adds, but not yet a fix for the GPS shortening issue (On a semi-unrelated note, I saw that Garmin released their aviation variant this week using the same base hardware as the Fenix3.  This is very common for the company.  Just thought it was worth noting.  Note that separate teams work on that software.)

Garmin FR920XT firmware update: A whole bunch of bug fixes, plus some new minor stuff.

Polar Flow Update: Improved workout exporting.

Recon Jet Power Meter Update: This will now allow you to connect to ANT+ Power Meters.
—
Thanks for reading all!